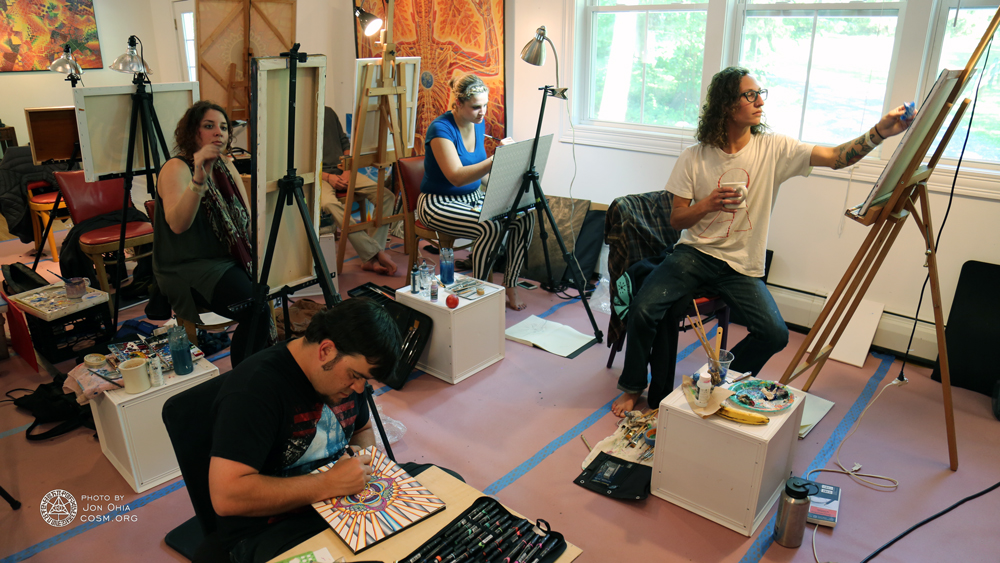 Art superstars, Randal Roberts and Morgan Mandala, opened the portal to creativity at CoSM for 3 days of devotional painting. These two visionaries, who each have an extensive solo body of work, have been practicing the art of collaboration in their latest paintings, and in their teaching approach. Their message: art can be a conduit for accessing and expressing higher states of consciousness.
Art as Prayer attendees developed a enhanced connection to their authentic self through teachings that explored creating work with prayerful intention. Simple exercises and guided reflections opened the doors for many, awakening to the present moment. Open studio sessions featured an in-depth painting tutorial, discussions on making a living as an artist, followed by 1 on 1 evaluations with Randal and Morgan.
Creating art to be present - and being present to create art was the motto of the weekend. Bonds were made and ideas were exchanged as the group became like family. Love and gratitude to Randal Roberts and Morgan Mandala for they remind us to paint our lives with strokes of intention!
To get a taste of their visionary excellence, be sure to stop by during CoSM's open hours to see
Randal
and
Morgan
's collaborative mural in the Mushroom Cafe!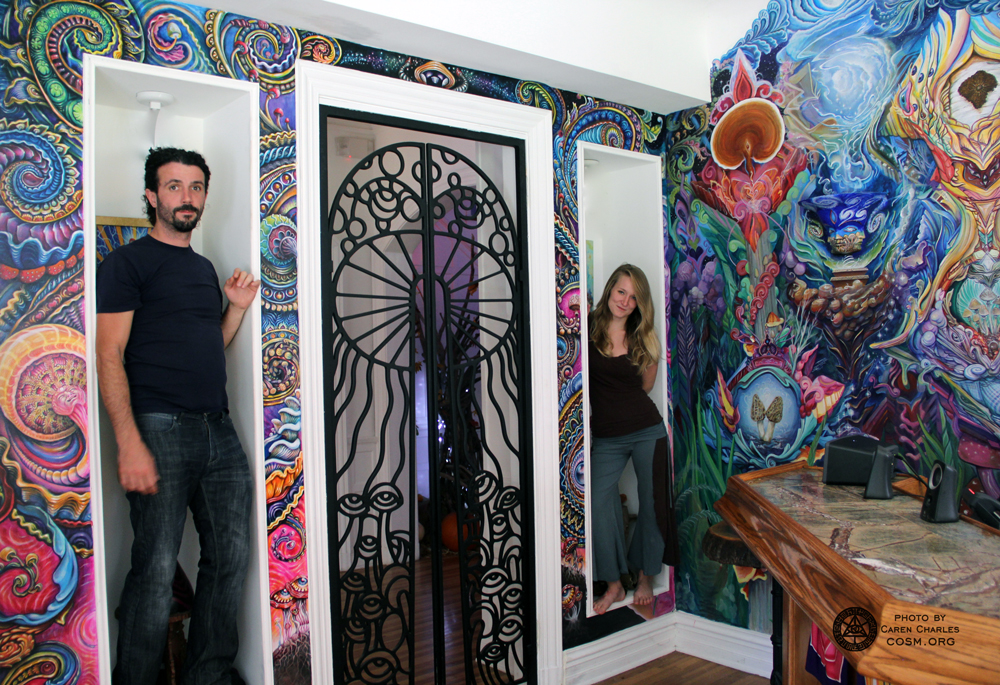 Randal and Morgan standing with their master mural in CoSM's Mushroom Cafe.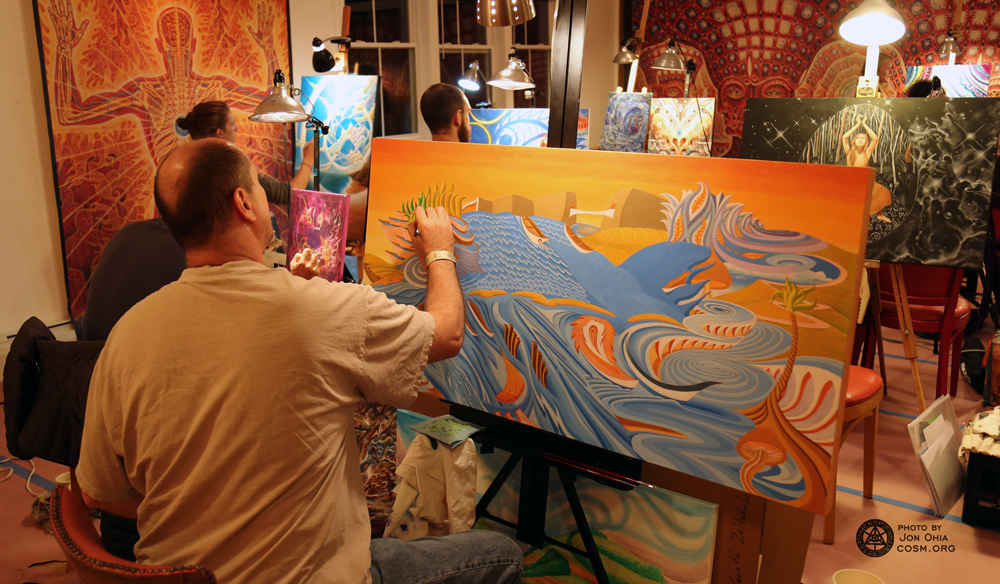 Paint jamming the night away.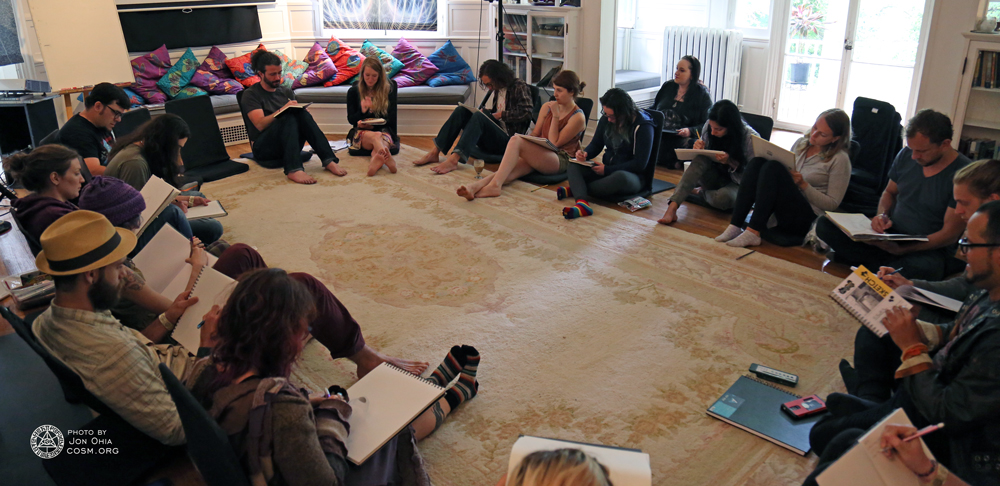 Expanding conscious awareness through an art meditation.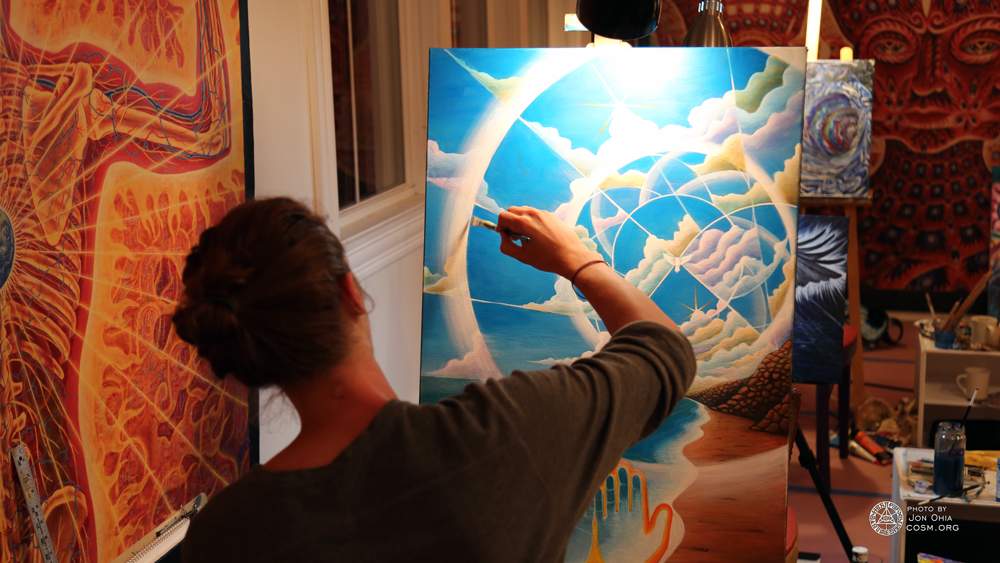 Artist, Louie Izzo, adds his cosmic touch to a work in progress.
Save
Save
Save