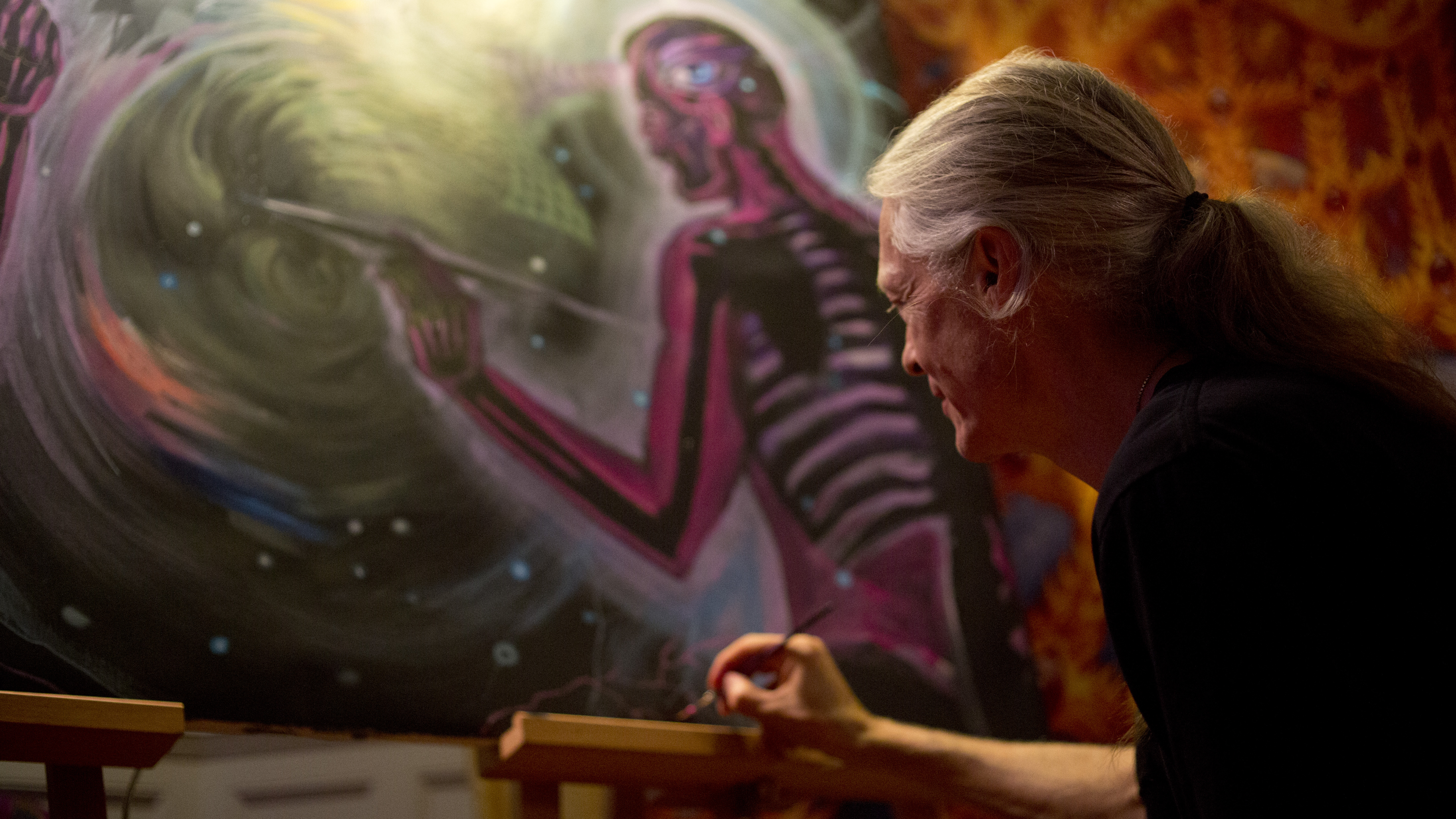 Alex Grey Painting
AUTUMNAL EQUINOX 2012


After an extraordinary event at the Highline Ballroom in NYC, live-painters pilgrimaged to CoSM to continue working on their collaborations. The event started early in the day with a workshop on Visionary Painting offered by Bay Area Further Collective members Mars-1, Oliver Vernon and Damon Soule. Talented artists filled the library and sculpture room to hear about and practice some fine points that characterize the painting styles of these master artists.

World famous mycologist Paul Stamets then delivered an illuminating talk about the Kingdom of the Fungi. The Grey's welcomed Paul, whose powerful talk addressed the miraculous  intelligence and importance of this versatile family of organisms.  Paul's Ted Talk, "Six Ways Mushrooms Can Save the World," one of the three most popular Ted Talks ever, was illuminated in this poignant and riveting presentation at CoSM.

Following the talk, we were treated to the tasty sounds of Andreillien (Heyoka), Reality Engine and resident CoSM DJs, while the live painting collaborations continued joined by Johnathan Singer with his artistic visual projections. It was an exceptional night of vibrant, mellifluous music that encouraged the community to connect and interact. Looking forward future events that enrich and highlight the creative ambient vibe of CoSM's natural setting.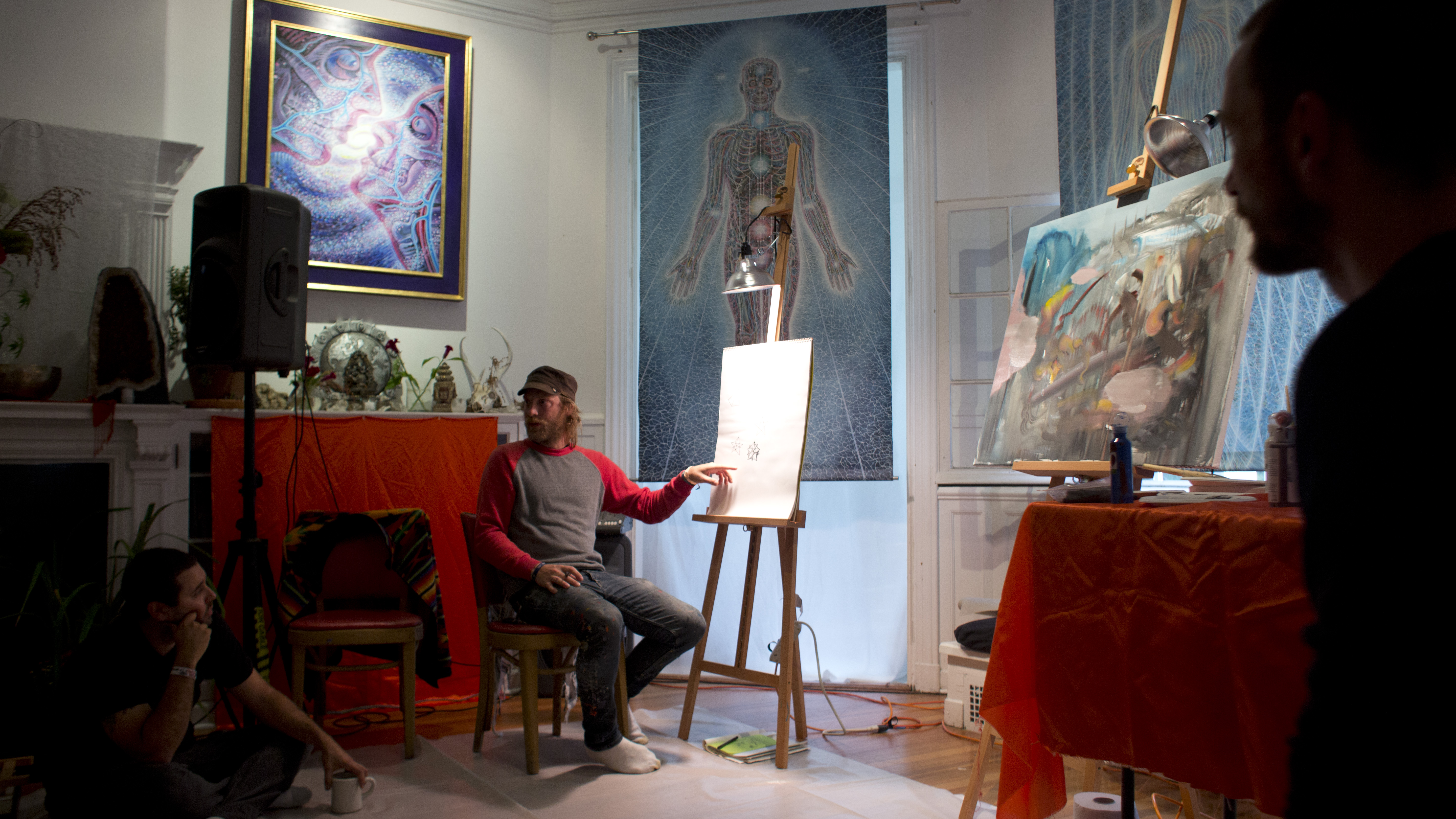 Mars-1, Damon Soule & Oliver Vernon teaching their workshop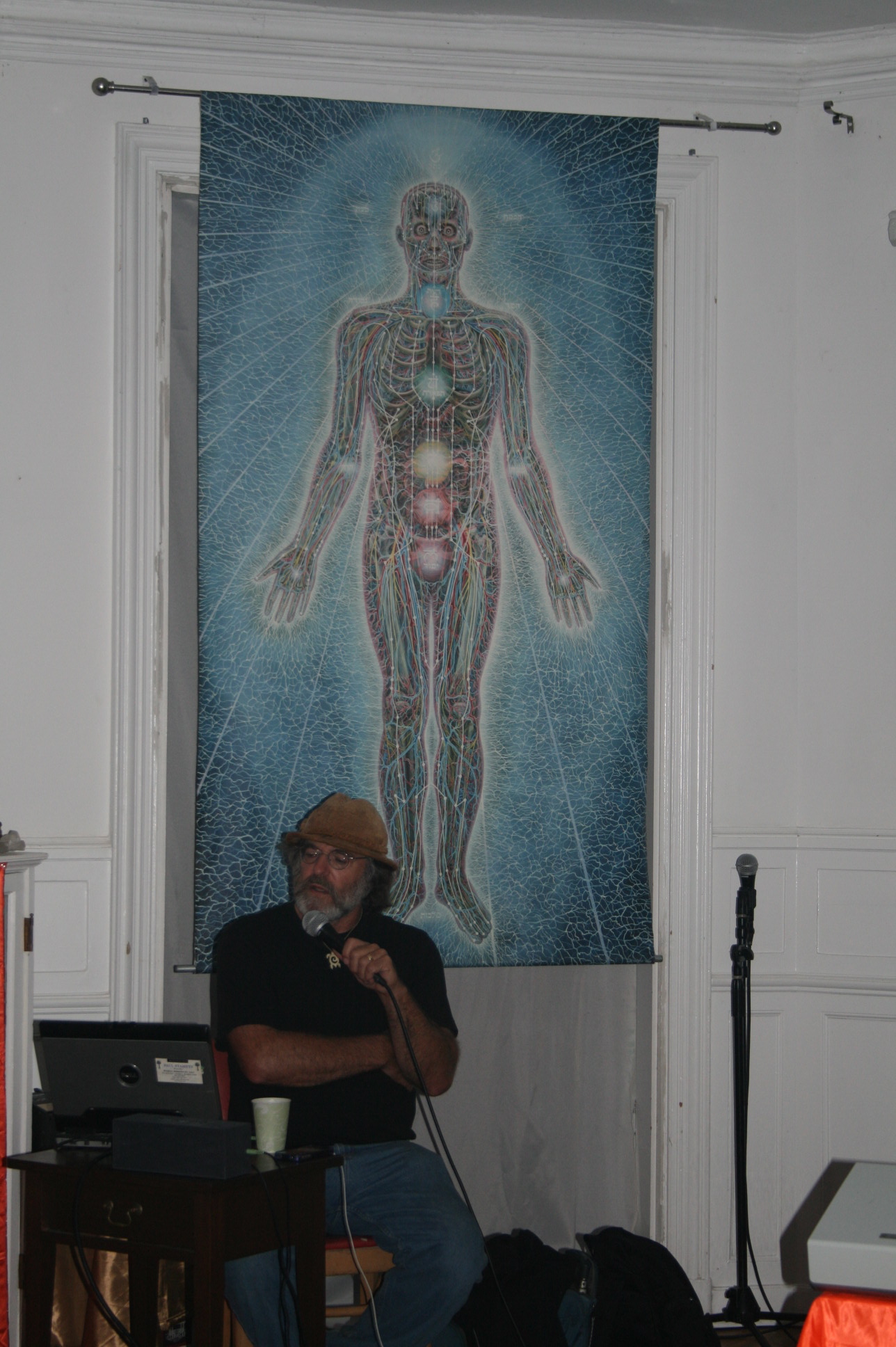 Paul Stamets giving his talk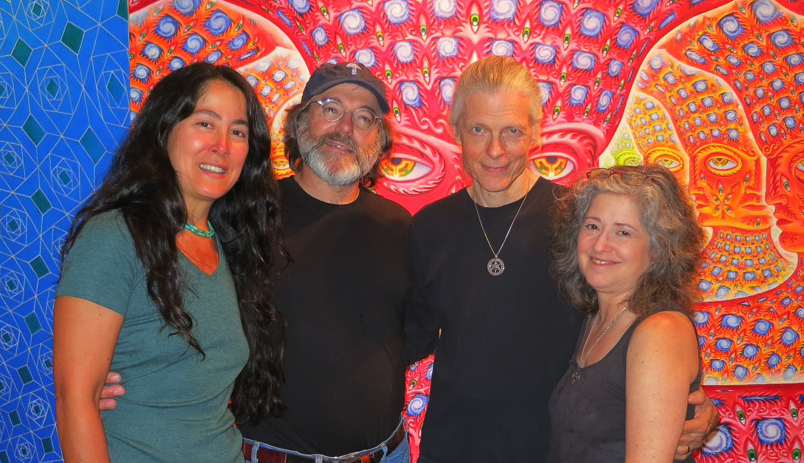 Dusty Yao & Paul Stamets and Alex & Allyson Grey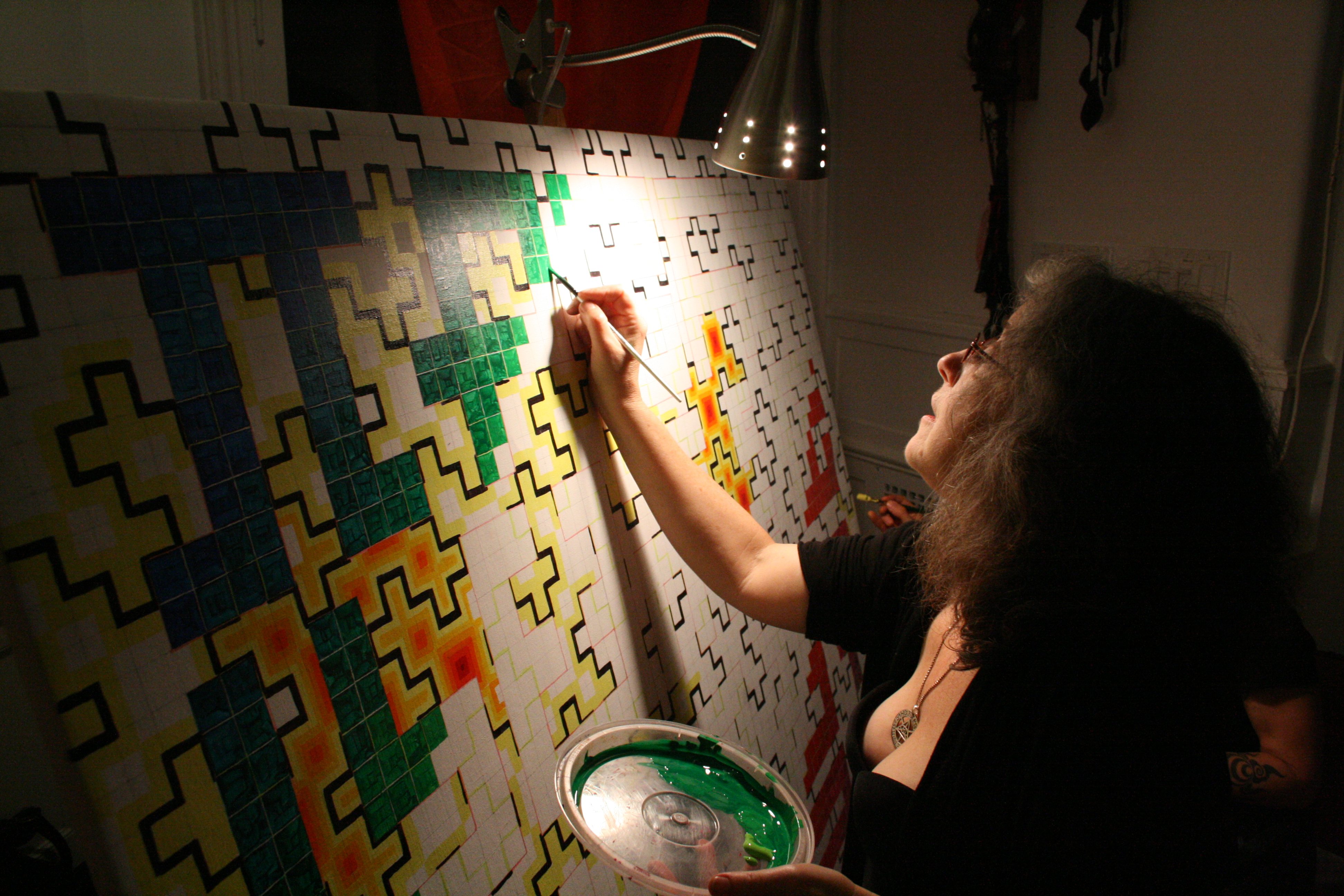 Allyson Grey Painting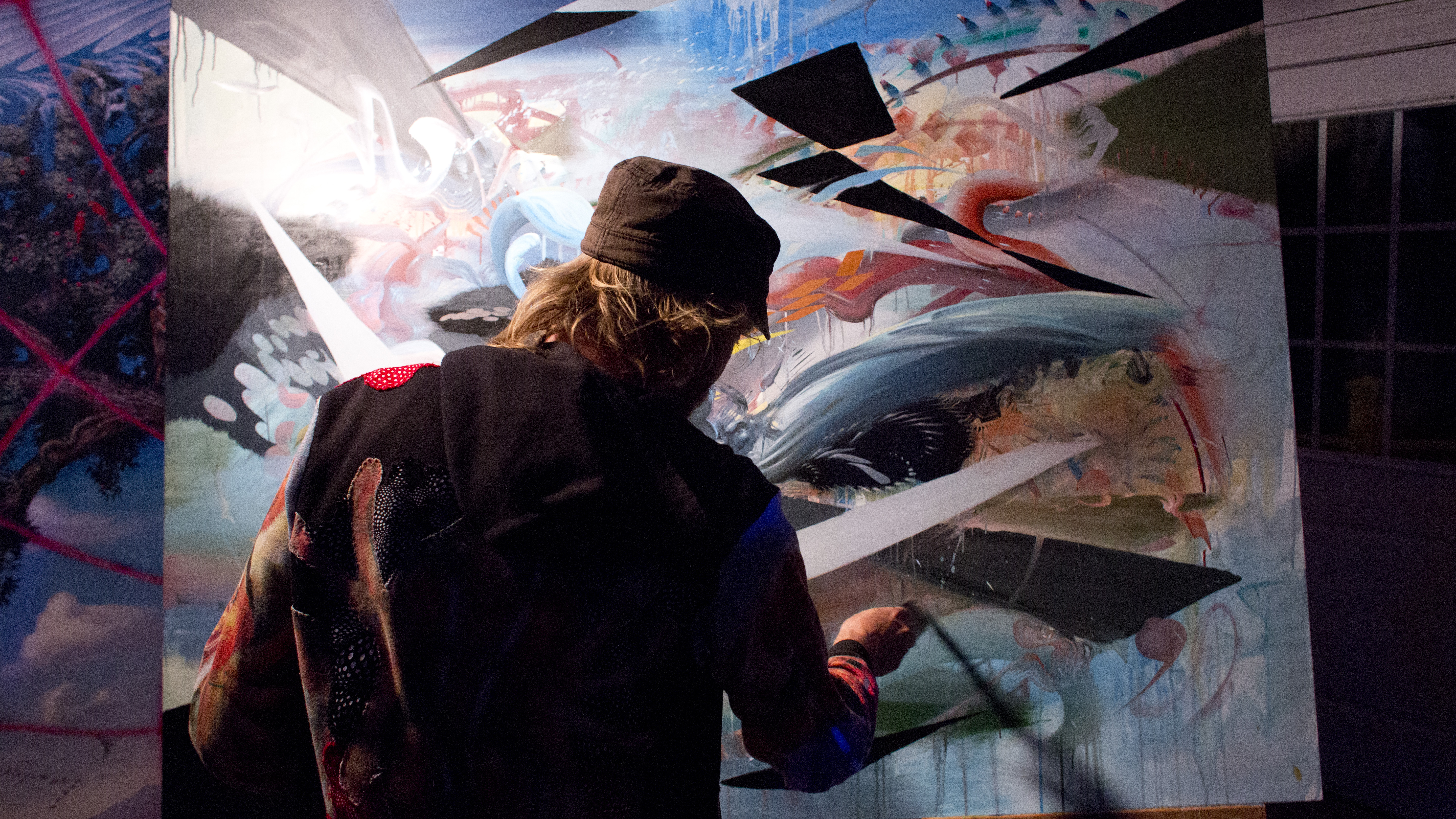 Damon Soule painting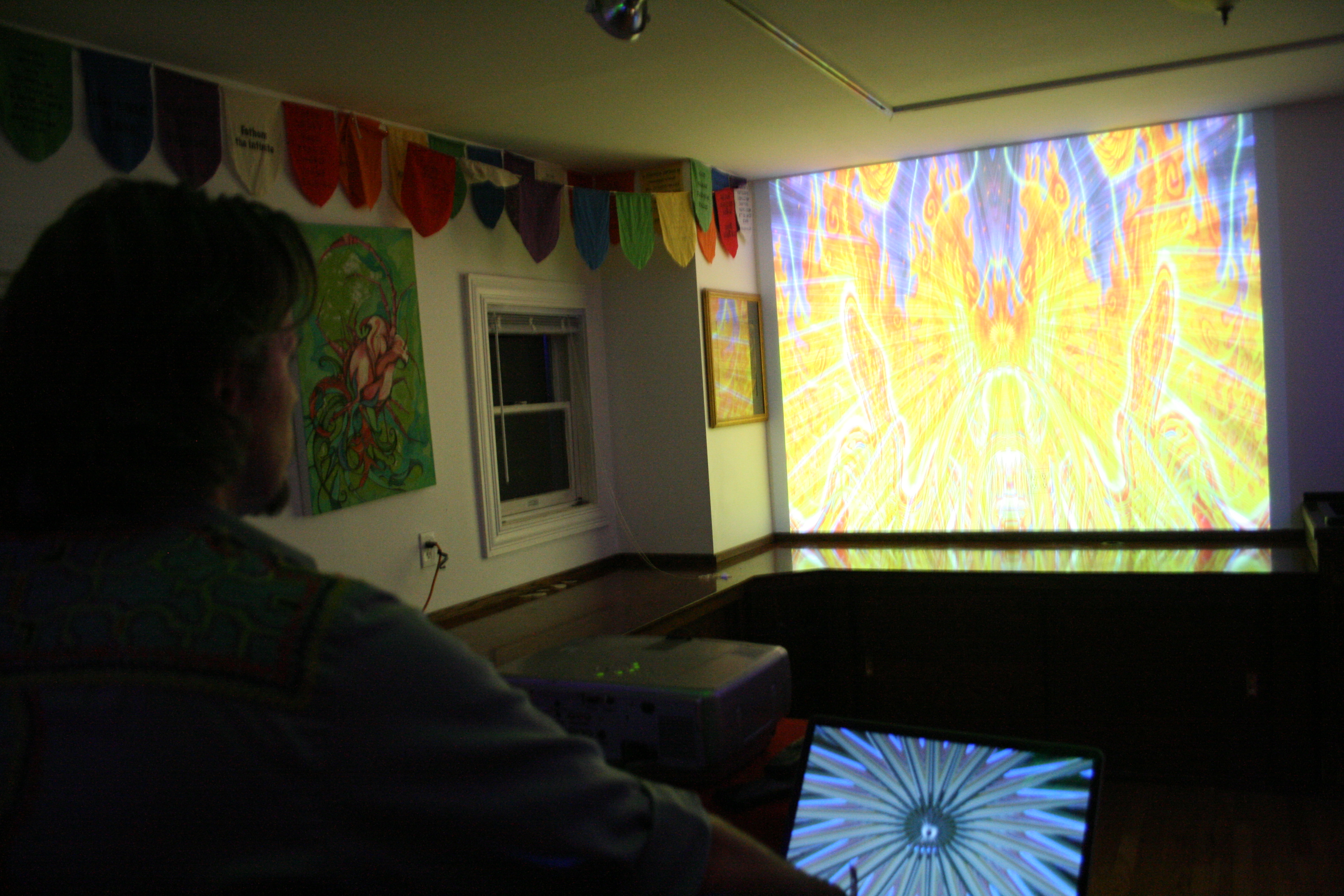 Johnathan Singer on visuals.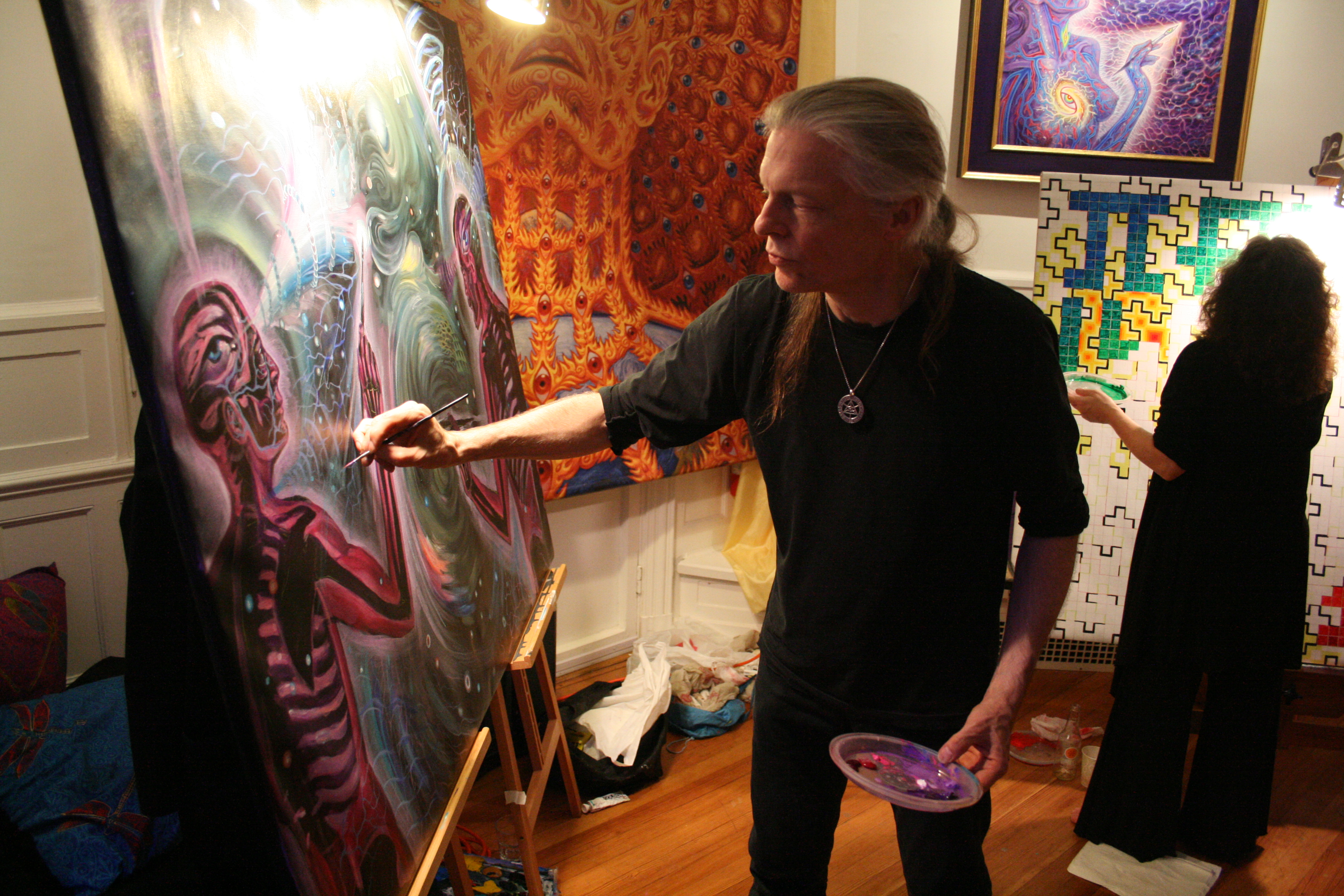 Alex & Allyson Grey Painting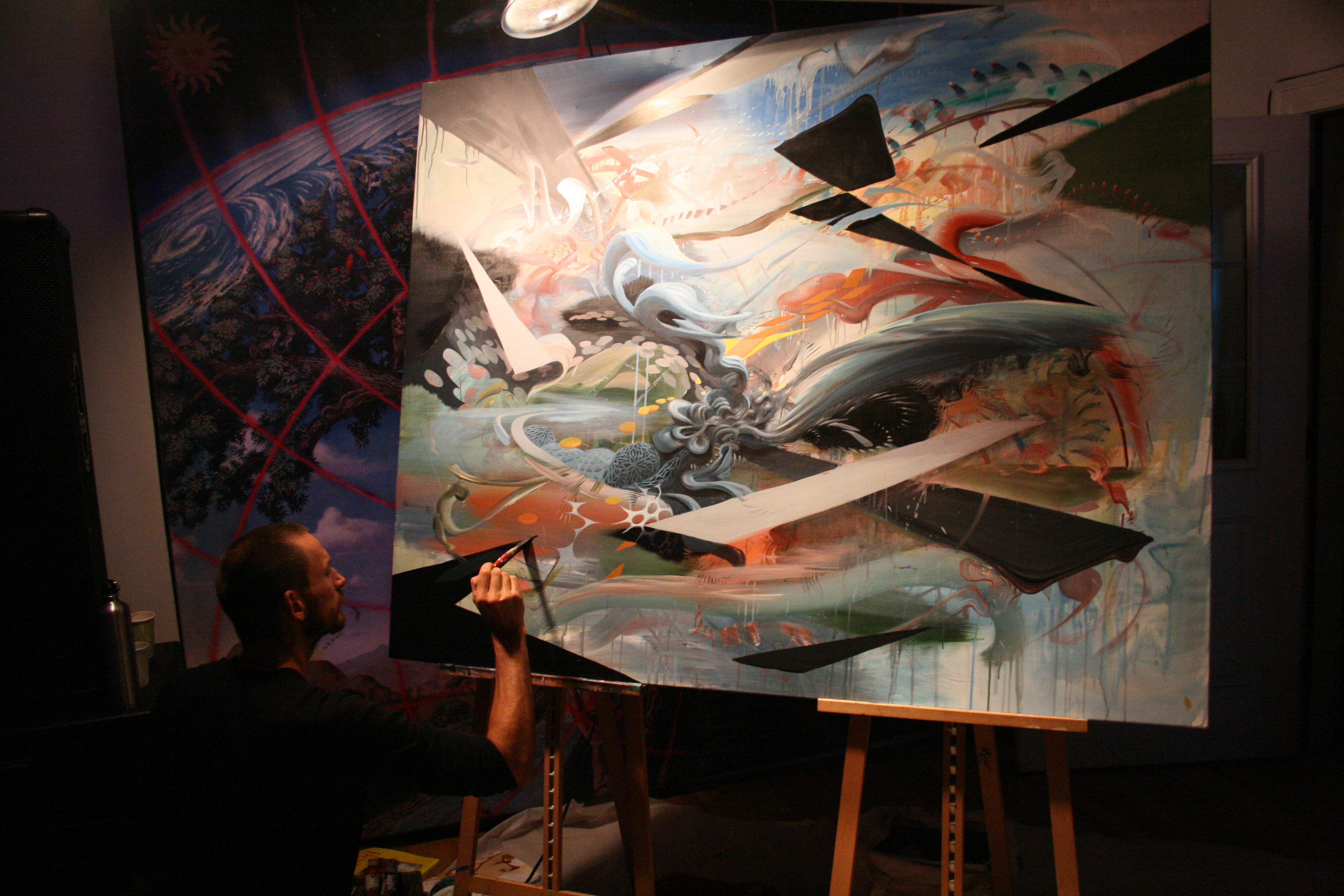 Oliver Vernon Painting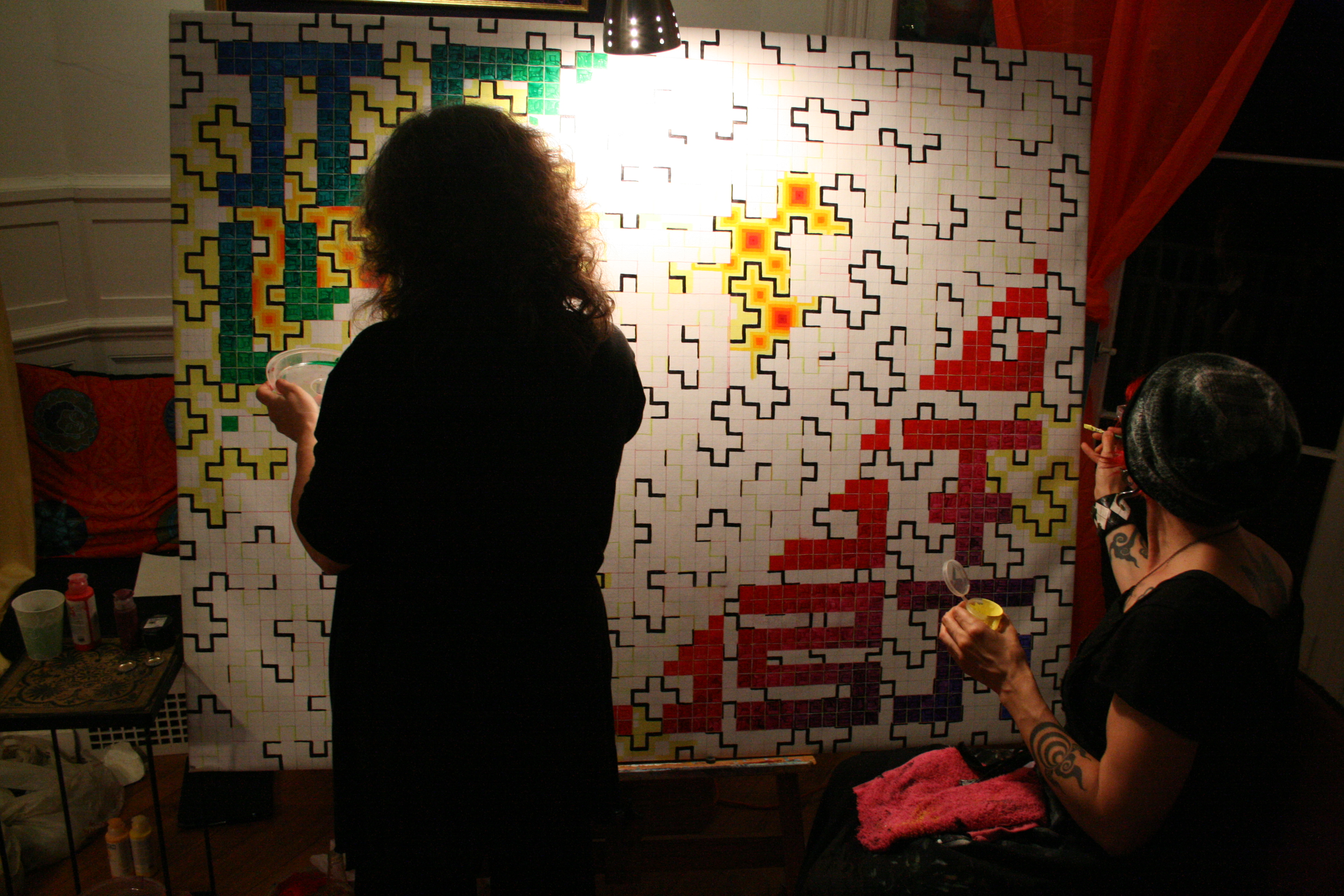 Allyson Grey & Vibrata Chromadoris Painting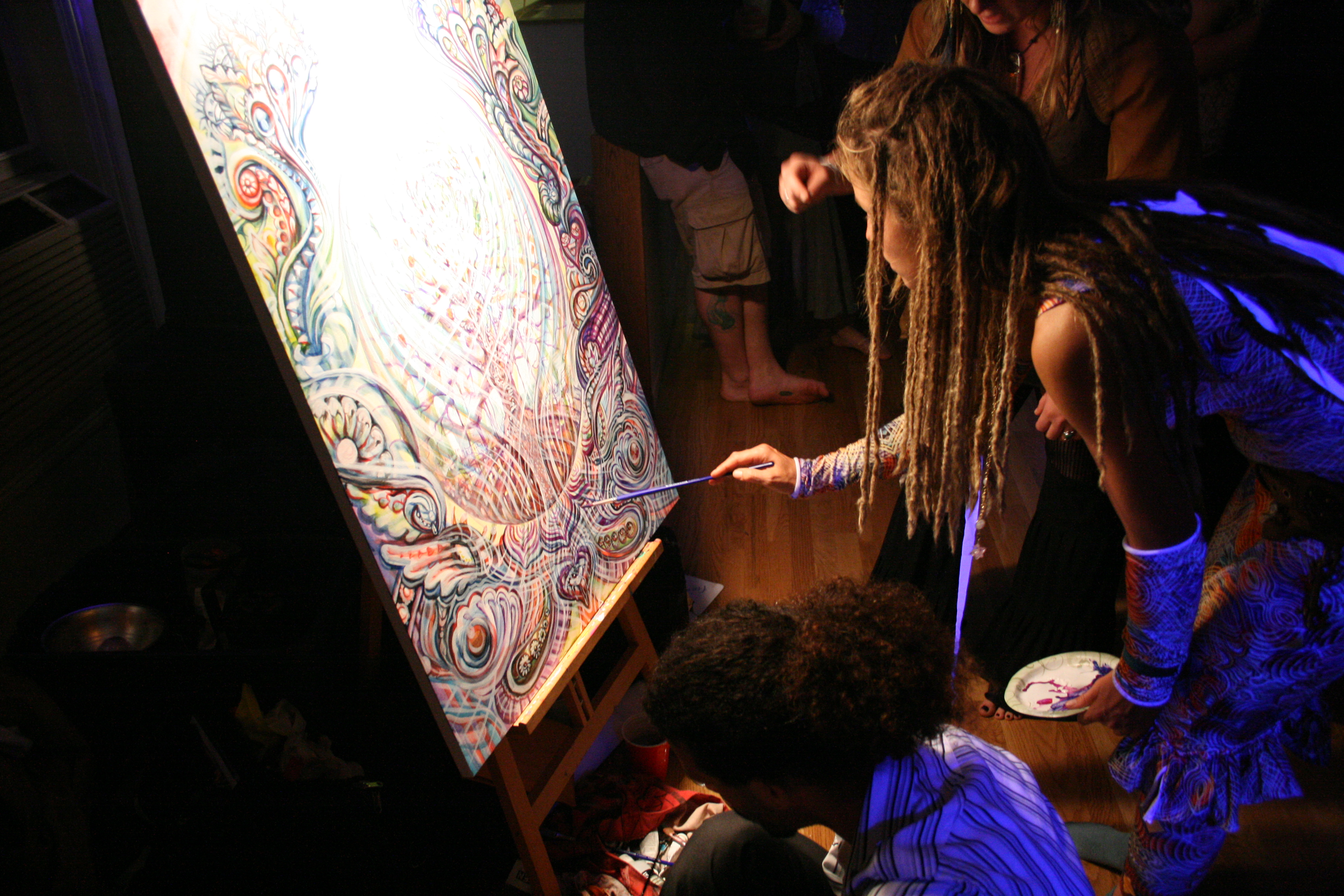 Randal Roberts and Amanda Sage Painting