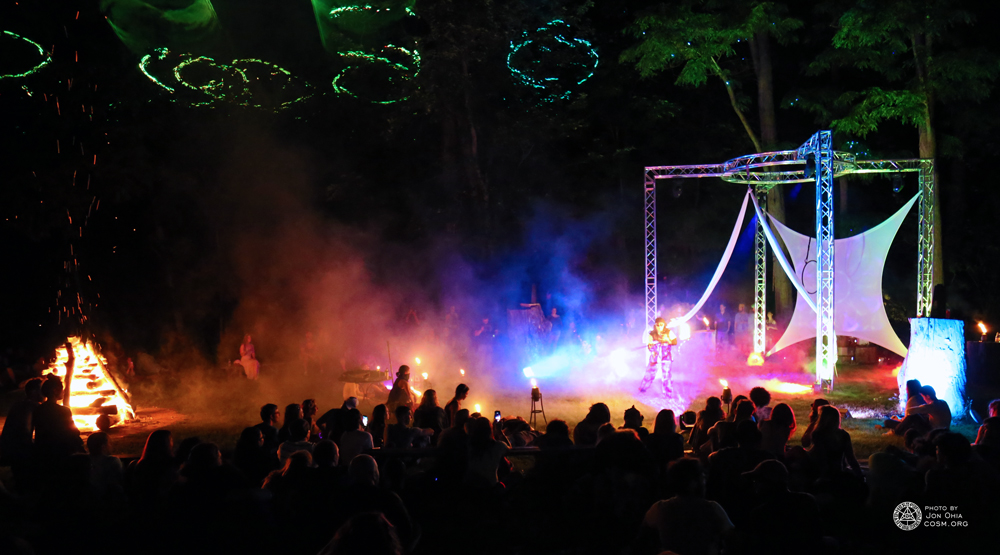 Saturday's Summer Solstice Celebration was unforgettable! With the Full Moon and Solstice falling within 24 hours, CoSM celebrated the two heavenly occurrences into one spectacular event!
The night began in the Grey House for a ceremony of music, poetry and wisdom, followed by a celebration. DJ sets by electronic masterminds Minnesota, Space Jesus, and Eurythmy kept the energy high.
Live painters filled the Grey House, including performances by Alex & Allyson, Joness Jones, Martin Wittfooth, Katia Honour, Seth Leibowitz, and Solara Aerie. Insightful tarot readings took place thanks to Ximon, and artist Caren Charles spread color across the crowd with her delicate body designs.
A bonfire, fire performances, the Starwood Dome, and visual projections by SilentStream and Thai Ghai created an the outside atmosphere for the ultimate Solstice experience.
Thanks to all who attended this CoSMic celebration! If you were unable to attend but are interested in what's to come, be sure to stay updated with future Full Moon
Workshops
and
Gatherings
by visiting our
Event Calendar
.
Dr. Michael Garger delivers a meditative blessing during the opening ceremony.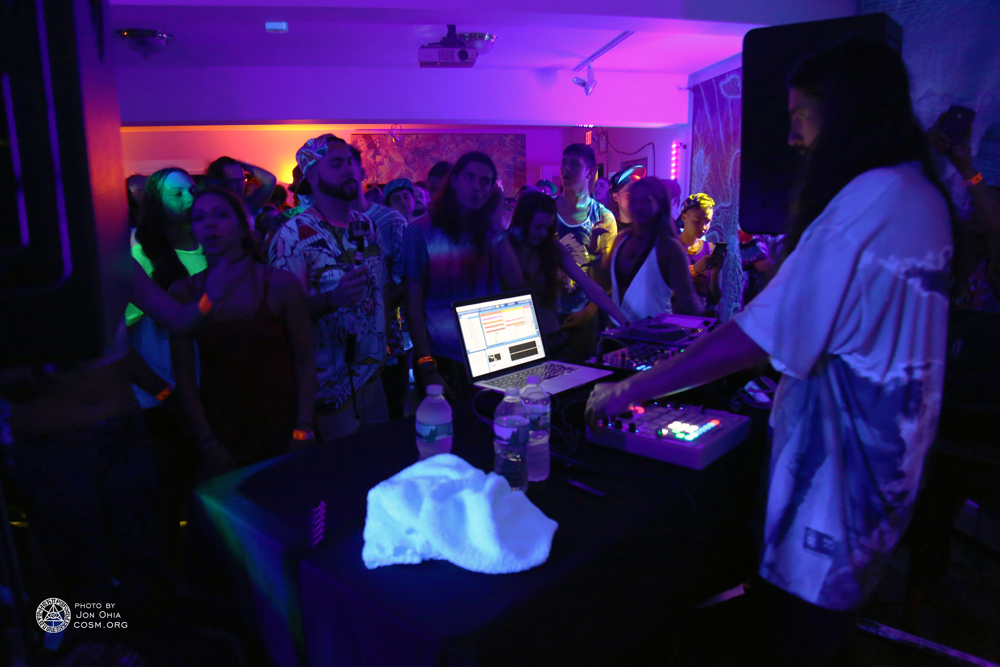 Space Jesus sending out positive vibrations during his set.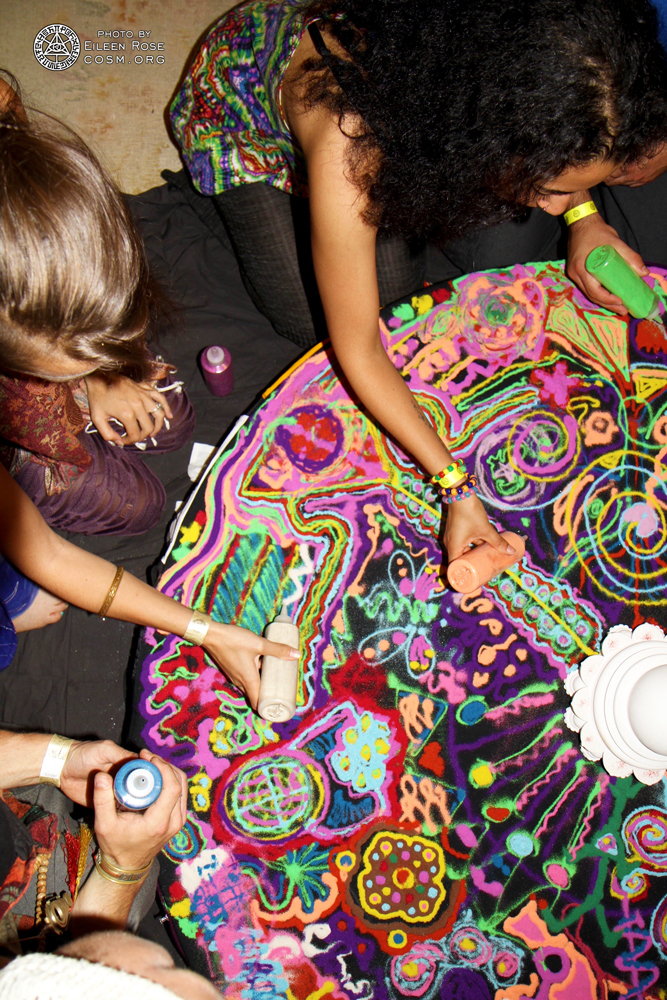 Setting intentions during the sand mandala ritual.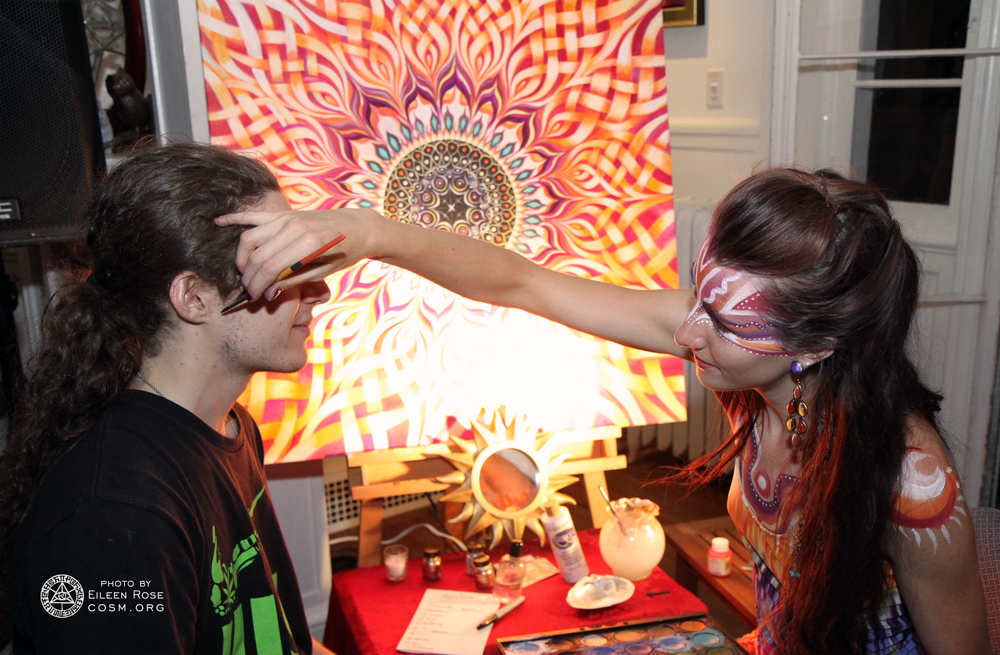 Artist, Caren Charles, adding her tribal touch to the love tribe.
Save
Save