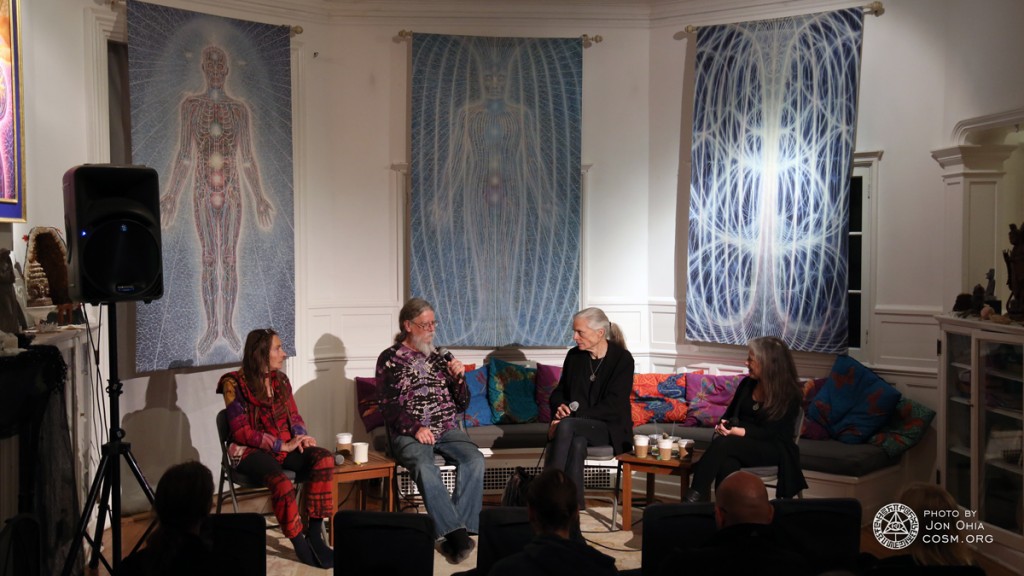 This past weekend's activities shed wonderful insight in the realms of art and spirit. Friday and Saturday welcomed painter and visionary veteran, Mark Henson, for classes on figure drawing and depth perception followed by a night presentation on the Art of Good Will.
Using skills of perspective, figure design, and vibrant color Mark Henson paints a variety of landscapes portraying the amorous essence in nature and spirit as well as the harsh realities of social, political and environmental issues. Some of his pieces lift the veil of truth to the current realities of greed and politics while others provide the viewer with a sense of eroticism and tranquility. Mark shed light on both his creative process as well as the mission behind his works.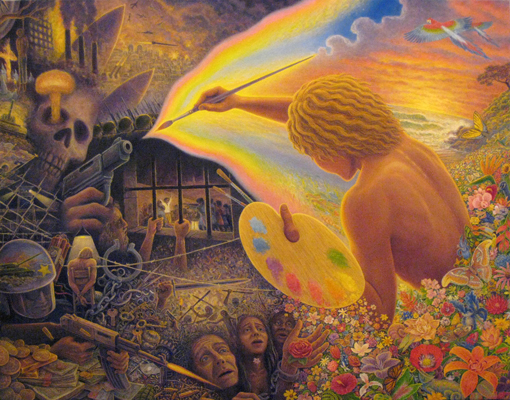 Paintbrush Warrior by Mark Henson
A life drawing session Friday evening provided the perfect brain exercise as artists dove into design and proportion. Saturday's lecture on perception and 1pt - 6pt perspectives opened up new doorways for artists to expand on their narratives.
The fun continued as guests gathered in the library for an evening presentation on The Art of Good Will: Creativity & Social Transformation. Mark opened the session with a presentation on his work touching on the principles of where his creative expression stems from and why he has committed his life to art. Hosts Alex & Allyson Grey opened session two with a live Q&A.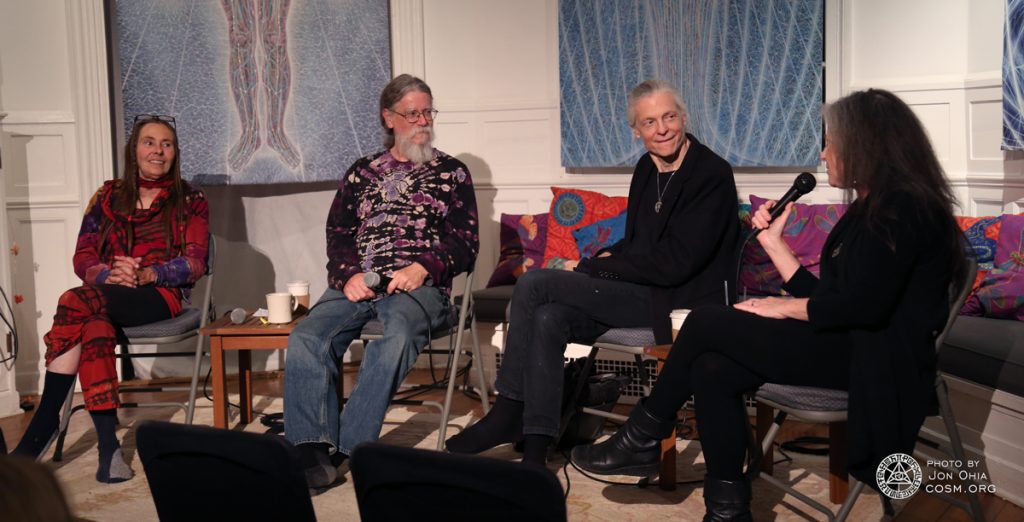 Monty & Mark Henson, Alex & Allyson chatting about social wellness, love and creativity.
Guests had the opportunity to engage and exchange ideas. Thank you to all who participated and to Mark Henson for the educational download! See more of the Art of Mark Henson by visiting his
website
. Be sure to look out for future salons and workshops by visiting CoSM's
events
page.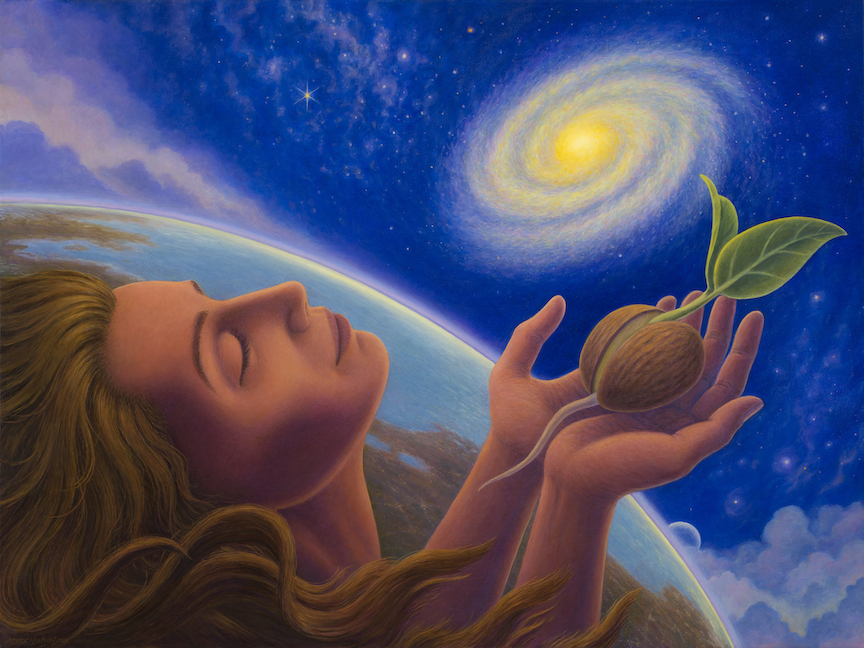 Seed Sharer by Mark Henson