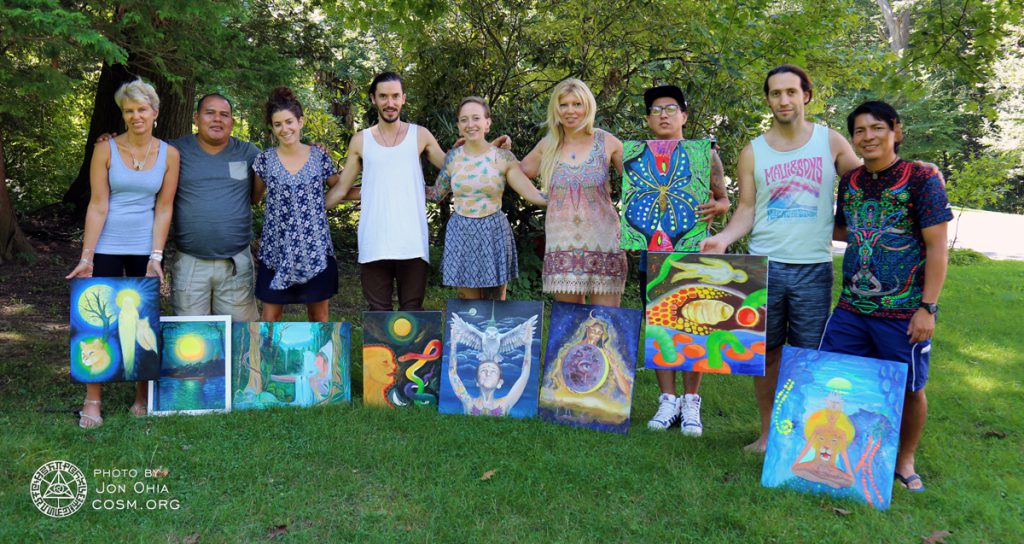 Shamanic visionaries Alfredo Zagaceta and Moises Llerena, took artists at CoSM on a deep journey into the realms of the Neo-Amazonico painting style. The result: ecstatic, Earth-honoring, from-the-heart works of art.
The Neo-Amazonico style was born out of the jungle, layering creative visionary flair on top of picturesque environments. Participants were encouraged to evoke imagery and inspiration from their own experiences of the natural world and visionary states.
Moises and Alfredo guided them along their artistic journey, assisting their processes in technique, style, color, shape, and creative flow. Harnessing the creative spirit, inner worlds came into existence. Deepest gratitude to Alfredo Zagaceta and Moises Llerena for activating shamanic levels of creativity at CoSM.
Visit the realms of Moises & Alfredo through their official websites:
Moises Llerena Website
Alfredo Zagaceta Website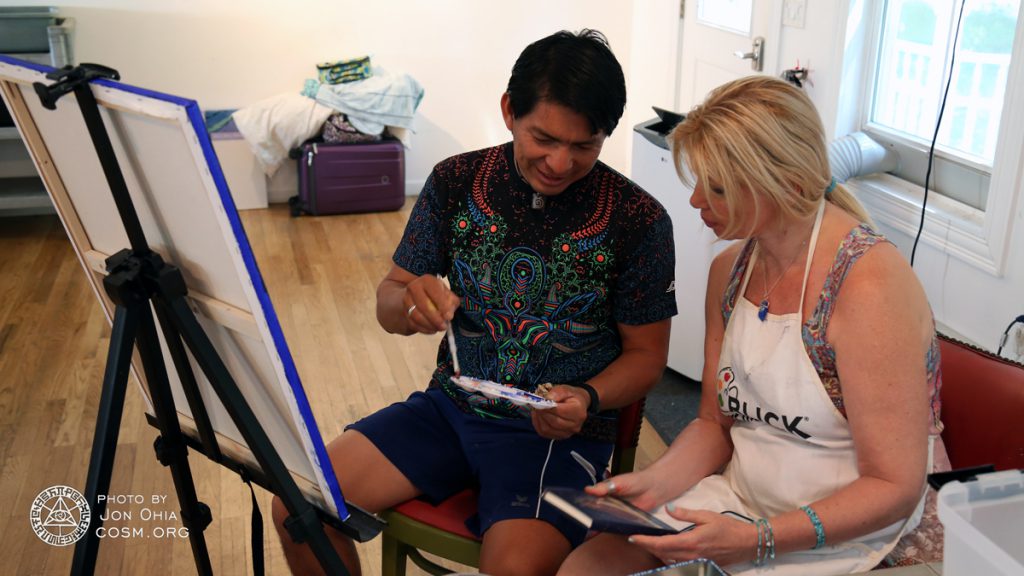 Moises Llerena giving a demonstration on mixing pigments.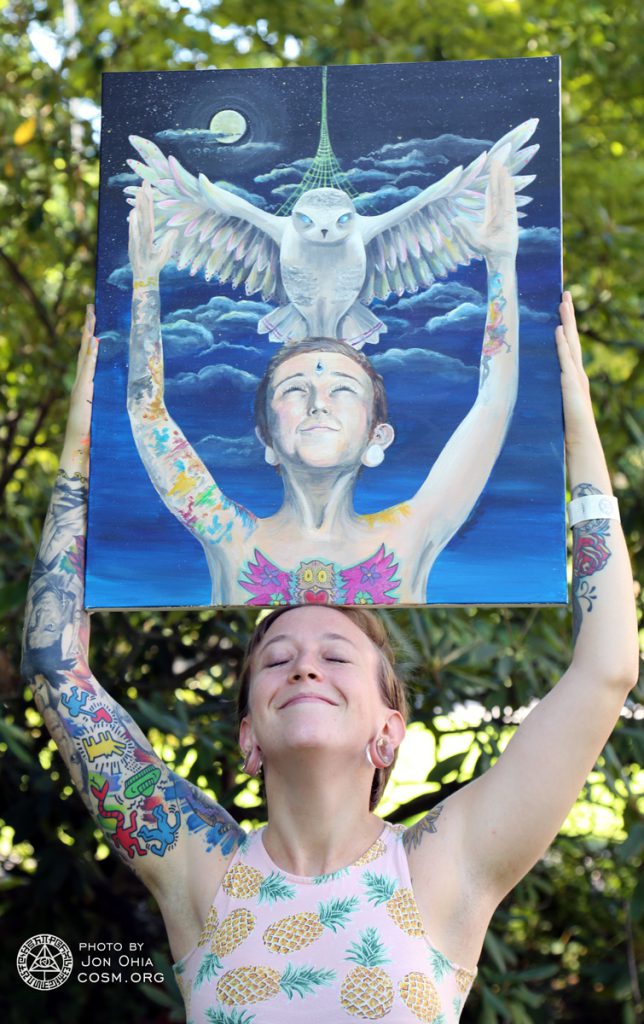 Spread your wings and fly!