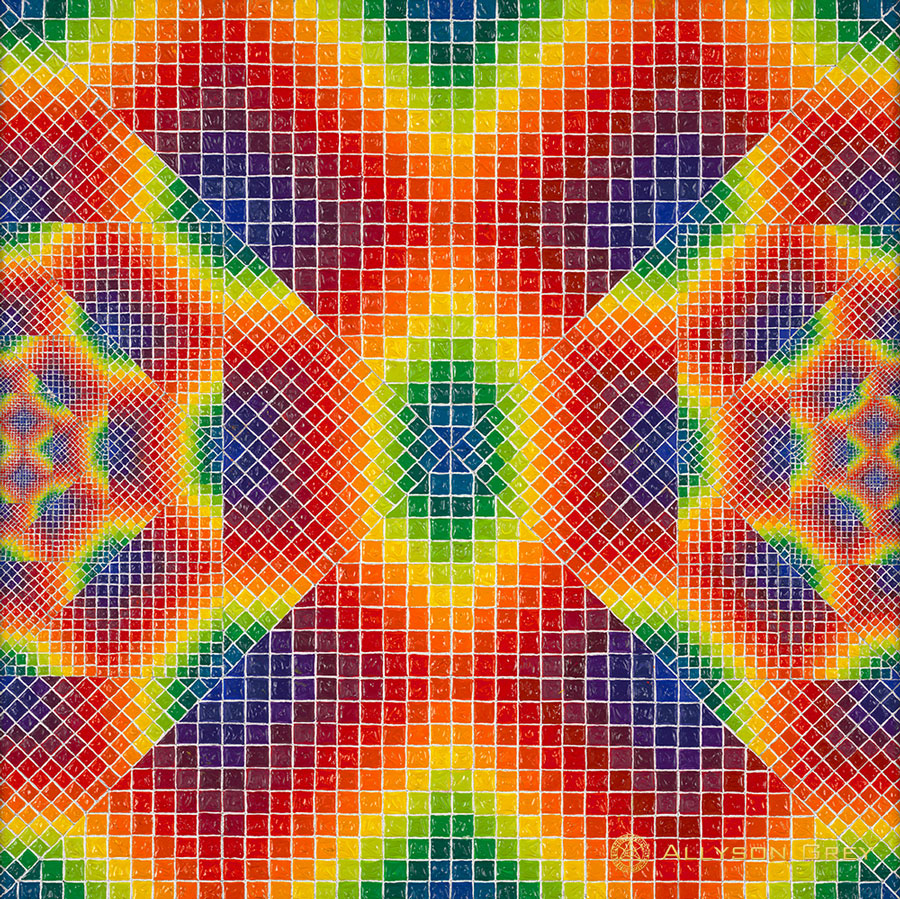 Swatch of Infinity, by Allyson Grey, 2008, oil on wood panel.
Create with Aloria Weaver & David Heskin

The Secret Geometry of Painting
with David Heskin & Aloria Weaver
August 1st - 5th
Join supreme artists, David Heskin & Aloria Weaver for their 5-day painting workshop on transforming the ancient symbolic language of geometry into art and contemplative practice.
In their signature teaching style, Aloria & David bring together the best of both worlds; time-tested technical transmissions as the foundation for personal artistic expression. In 5 days, students will create a number of drawings, plus 2 small painting studies and a more ambitious painting to be developed in class.
This is your FINAL CHANCE to study with DnA for the year. SIGN UP TODAY!
Sunday @ CoSM:
Sonic Sundays at CoSM
Featuring Live Music by
Raquy & Michael Joseph Budi
2pm - 5pm
CoSM welcomes you on Sunday afternoon,
for a special music performance by Raquy and Michael Joseph Burdi.
Powerfully attune with the creative force of your soul.
CoSM is open to the public every Friday - Monday, noon - 6pm.
Make CoSM a spiritual destination this weekend.