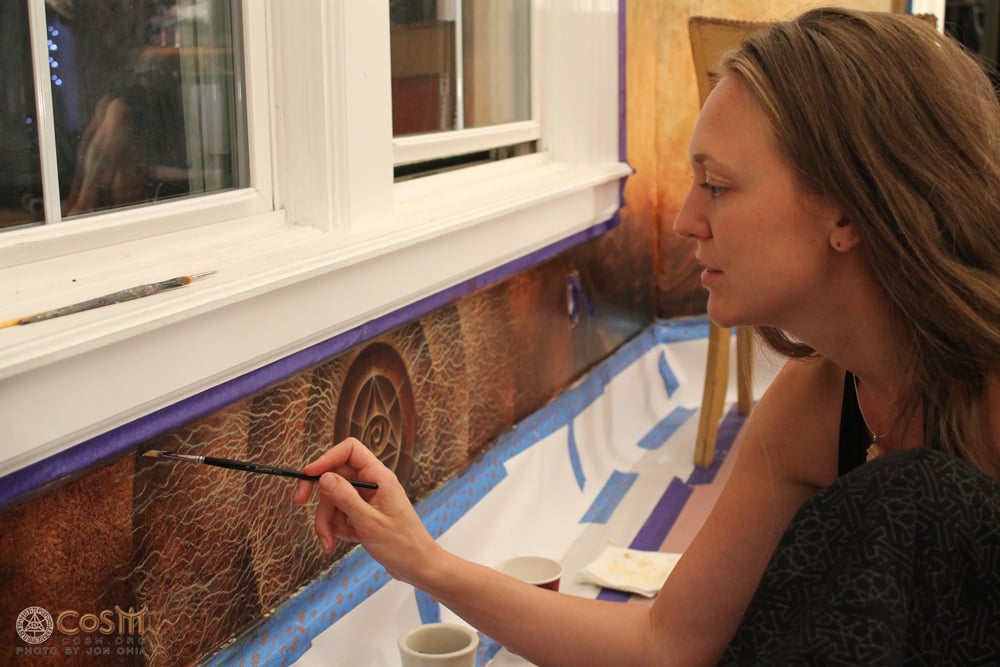 Aloria Weaver weaves threads of mycellium around CoSM's symbol, the Eye of Spirit.
Colorado-based visionaries, David Heskin and Aloria Weaver, filled the final open walls of the Mushroom Cafe. Inspired by Amanda Sage's concept, David and Aloria's seamless collaboration revealed a boundless, luminous mushroom realm. The mural features hundreds of mushrooms, painted as dreamy clouds and deep forest-scapes.  An Alice in Wonderland inspired caterpillar introduces viewers to a magic fountain of light on the left, and a path leads viewers to a cave of light on the right. Learn more about the artists David Heskin and Aloria Weaver by clicking on their names, and see their mural in person at CoSM during open hours and events.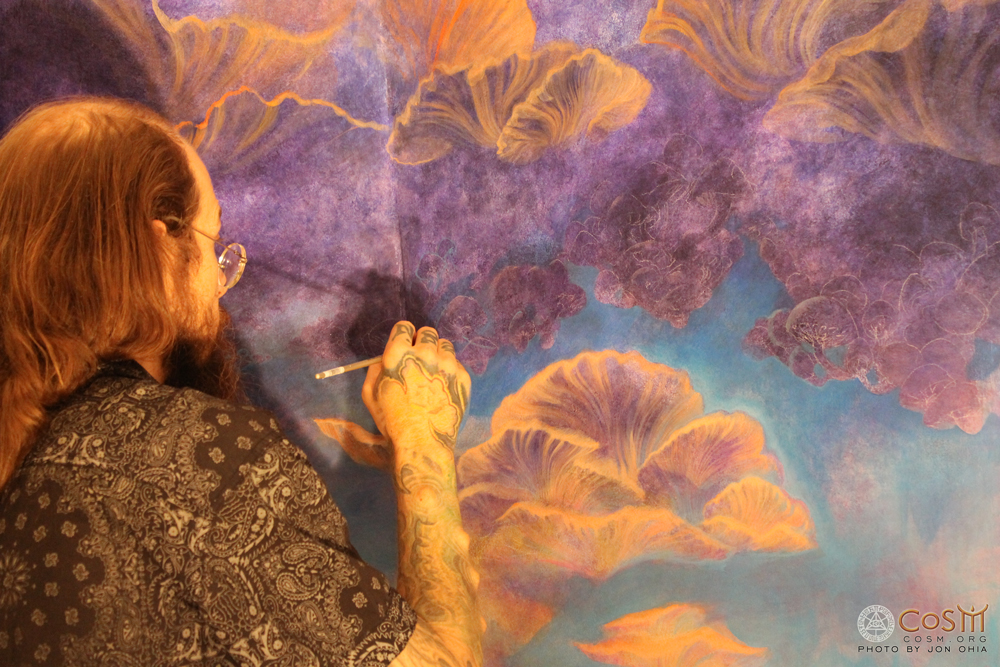 David Heskin paints the peaceful alternative to the traditional "mushroom cloud".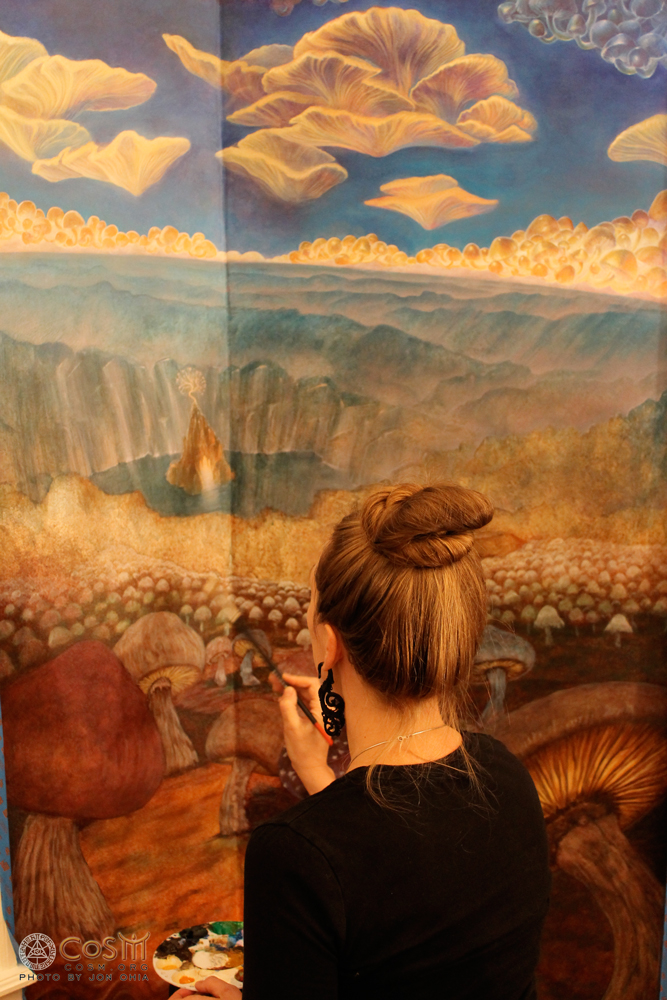 Aloria Weaver populating the mushroom forest.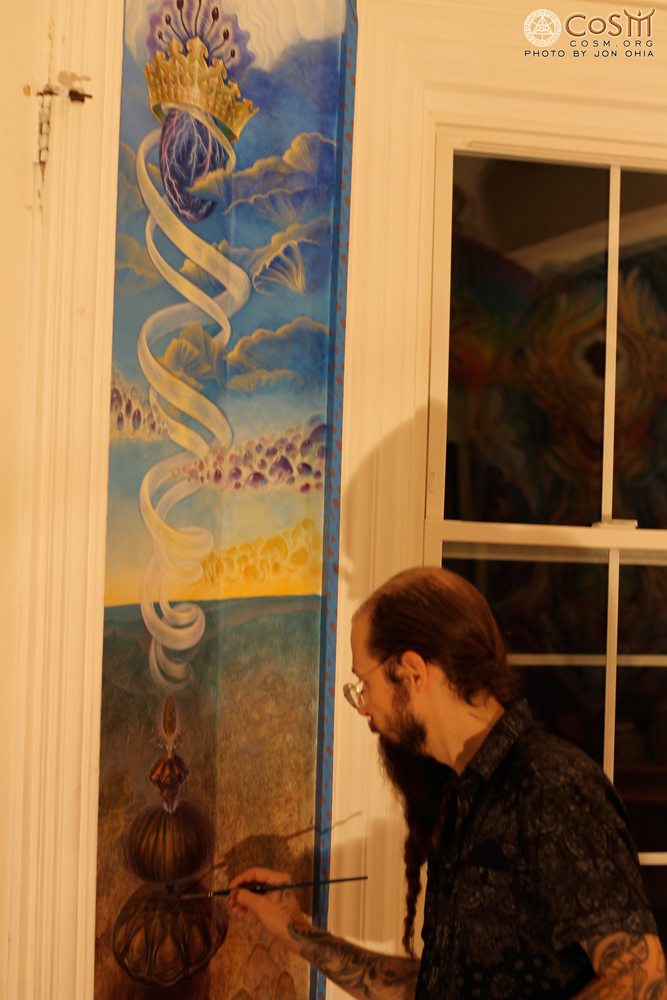 David Heskin painting the Fountain of Visions.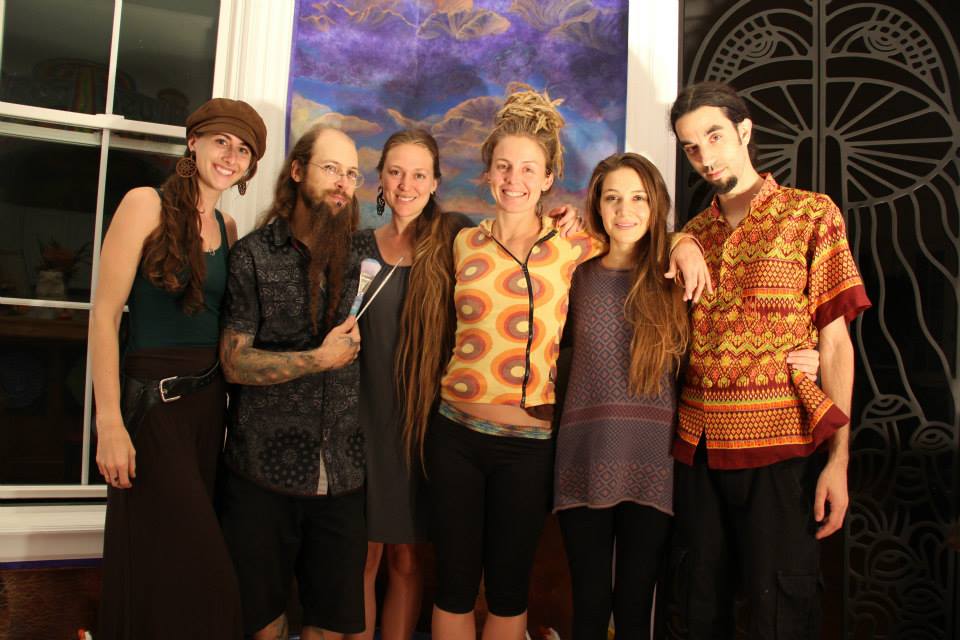 Mushroom Cafe artists, Caren Charles, David Heskin, Aloria Weaver, Amanda Sage, Joness Jones, with mural coordinator, Jon Ohia.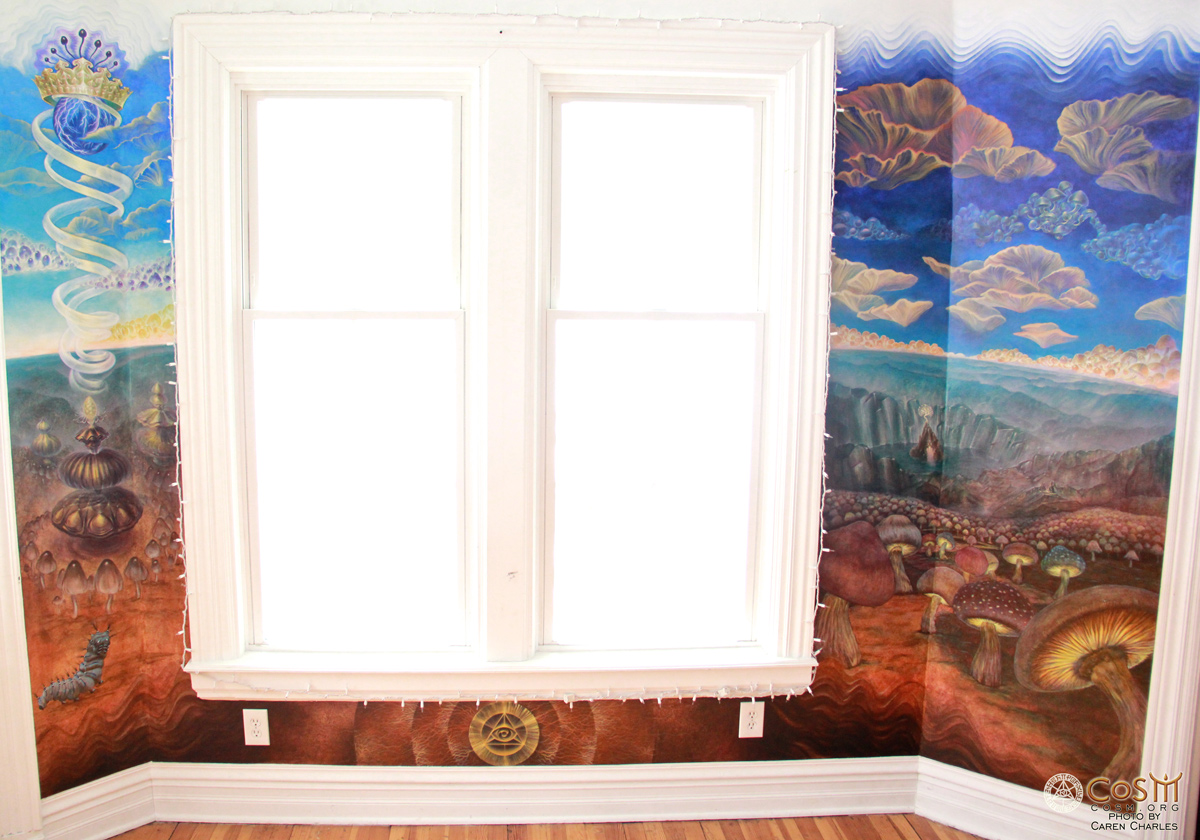 Thank you, David and Aloria, for your exquisite contribution to the Mushroom Cafe!