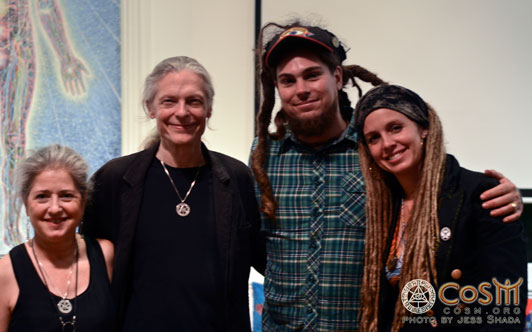 Allyson Grey, Alex Grey, Chris Dyer, and Amanda Sage together after the Visionary Salon.
August 2013 --
 CoSM welcomed visionary superstars Amanda Sage and Chris Dyer as guest artists for the Summer 2013 Visionary Painting Intensive, and to present during a Visionary Salon; which featured illustrated presentations by Amanda and Chris in CoSM's library. Amanda Sage revealed her artistic lineage as a student of visionary masters Micheal and Ersnt Fuchs of Vienna. Amanda shared her journey toward becoming one of the leading global visionary artists and ambassadors of today.  Her inspiring vision of the Global Peace Train heralds a bright, sustainable, abundant, and beautiful  future for humanity. Learn more about Amanda Sage at 
www.amandasage.com.
Chris Dyer shared his emergence from a transgressive life in which he expressing rage and violence in his artwork, to the life of a peaceful warrior and visionary artist. Through meditation and artistic expression, Chris was able to transcend his "lower self", and utilize his artistic gifts to spread positive messages filled with spiritual awareness, evolution, peace, balance and planetary consciousness. Learn more about Chris Dyer at 
www.positivecreations.ca.
Joined by Alex and Allyson Grey, a lively panel discussion followed the individual presentations. After the four artists shared their creative and spiritual insights, creative celebrating ensued with electronic music, 
collaborative art activities, live-painting, dance, and great company .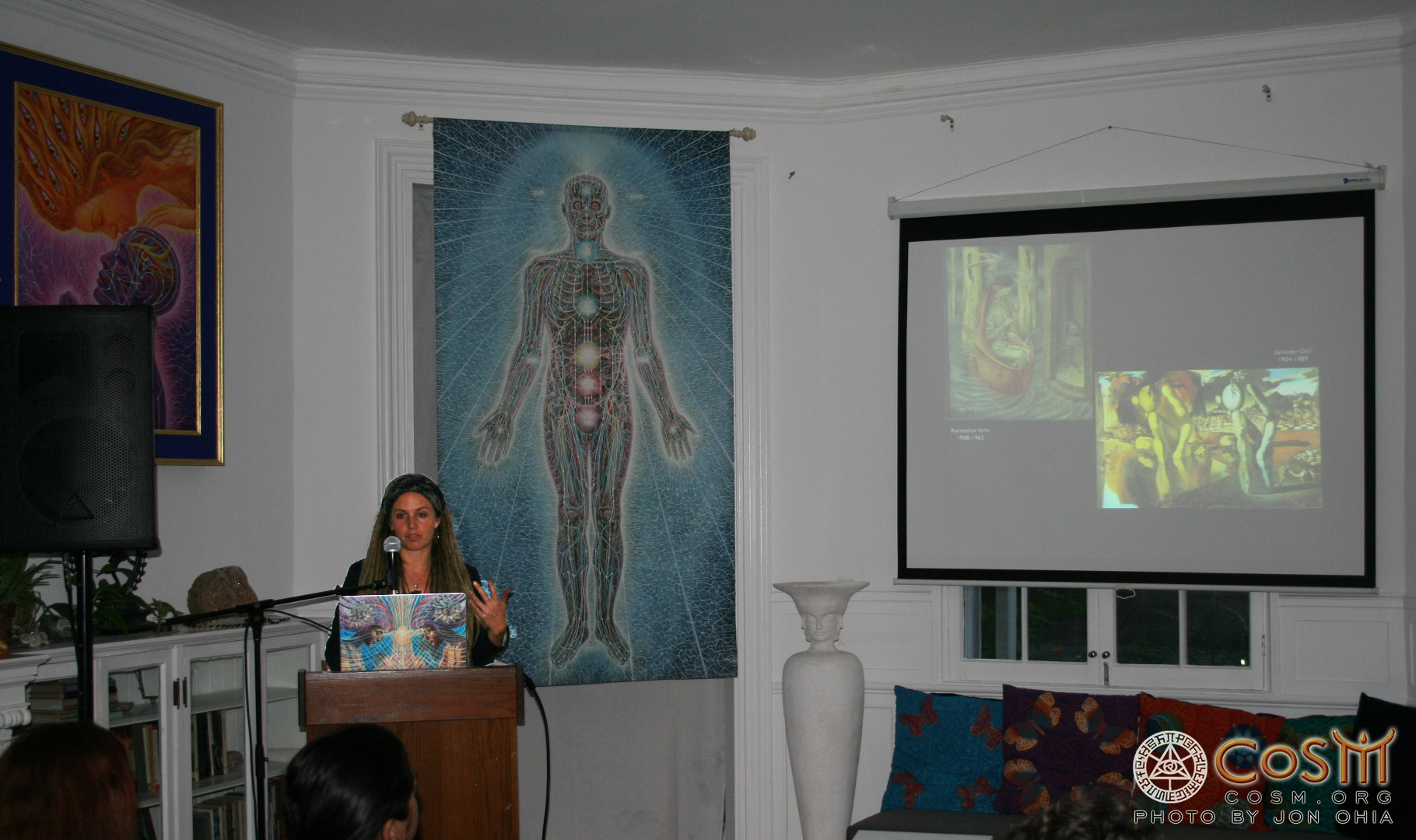 Amanda Sage presenting at the Visionary Salon.

"Orphic Awakening" by Amanda Sage.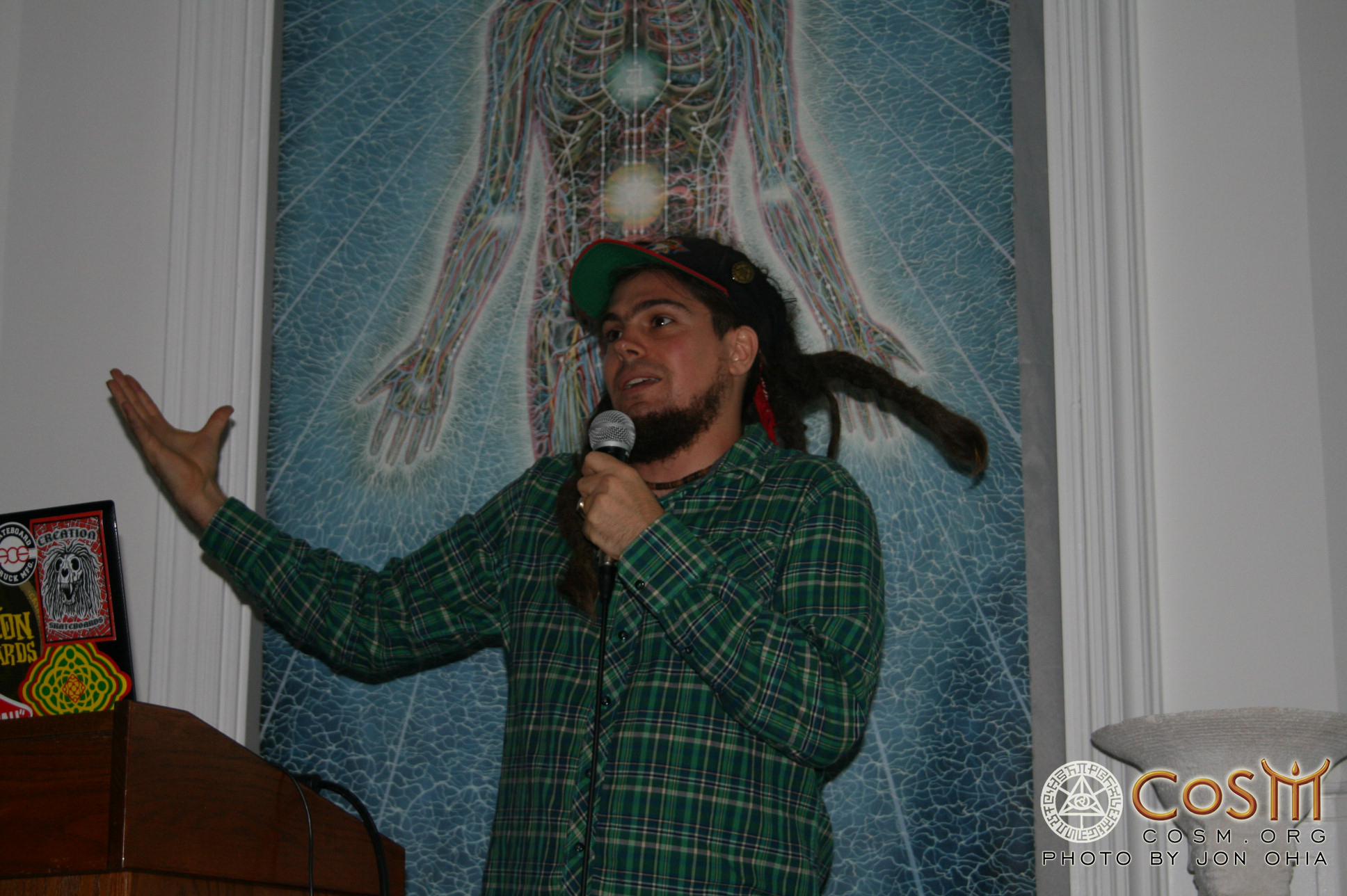 Chris Dyer presenting.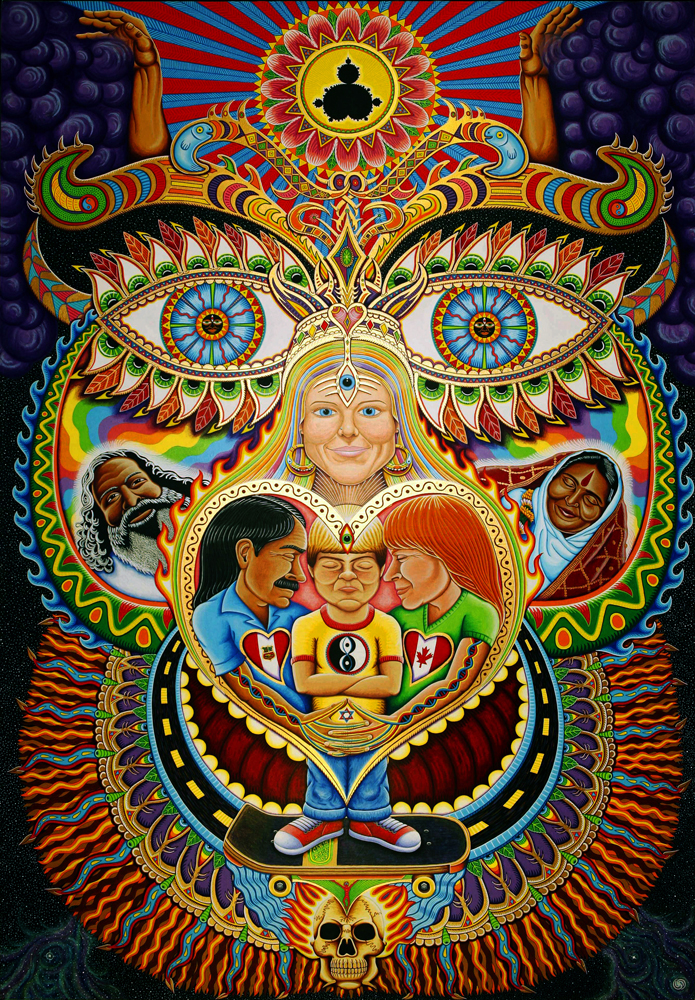 "God of Healing" by Chris Dyer.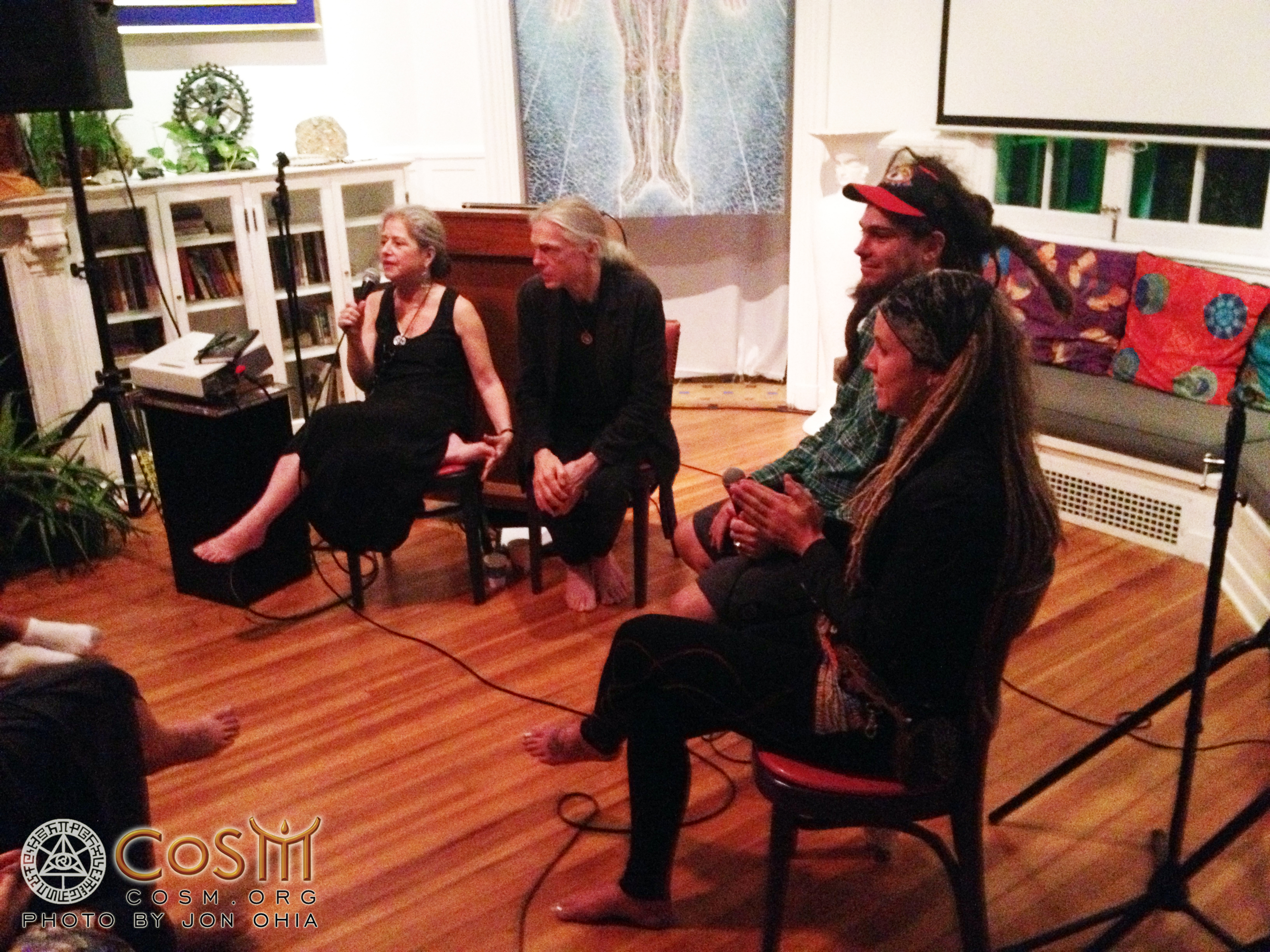 Artists barefoot in the library sharing insights during the panel discussion.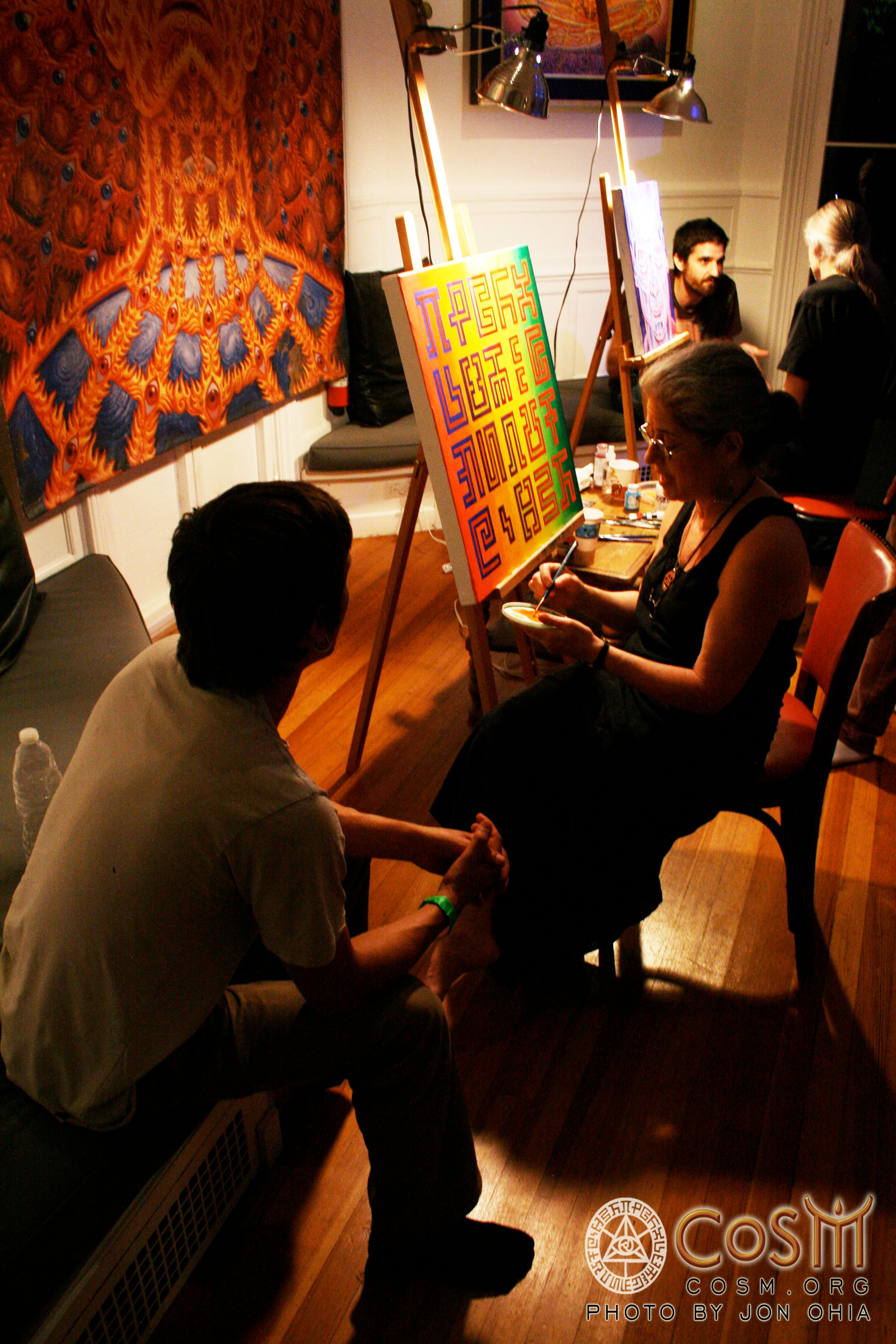 Allyson and Alex with guests live-painting in the library.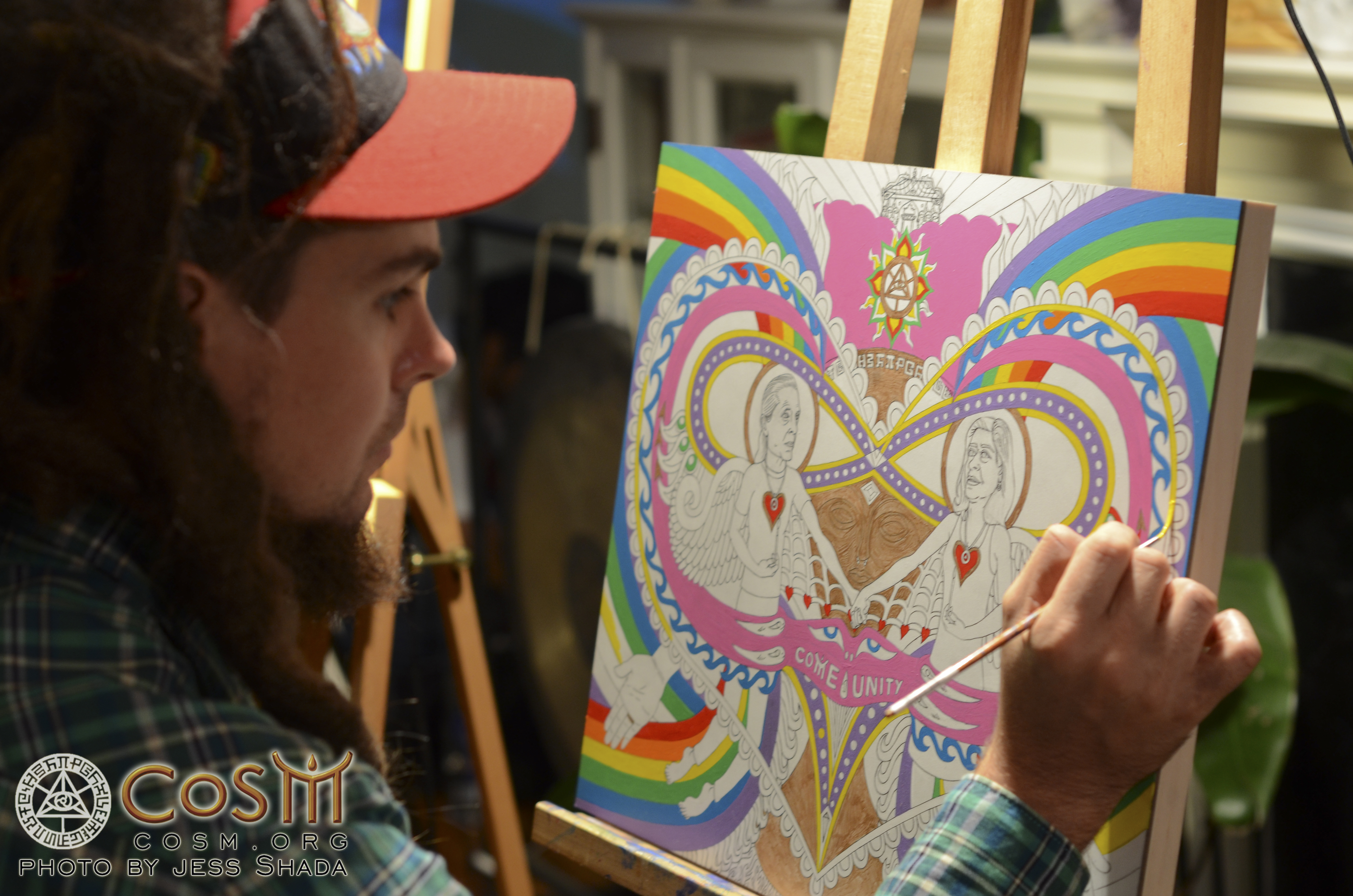 Chris Dyer with his tribute to CoSM painting featuring the love of Alex and Allyson.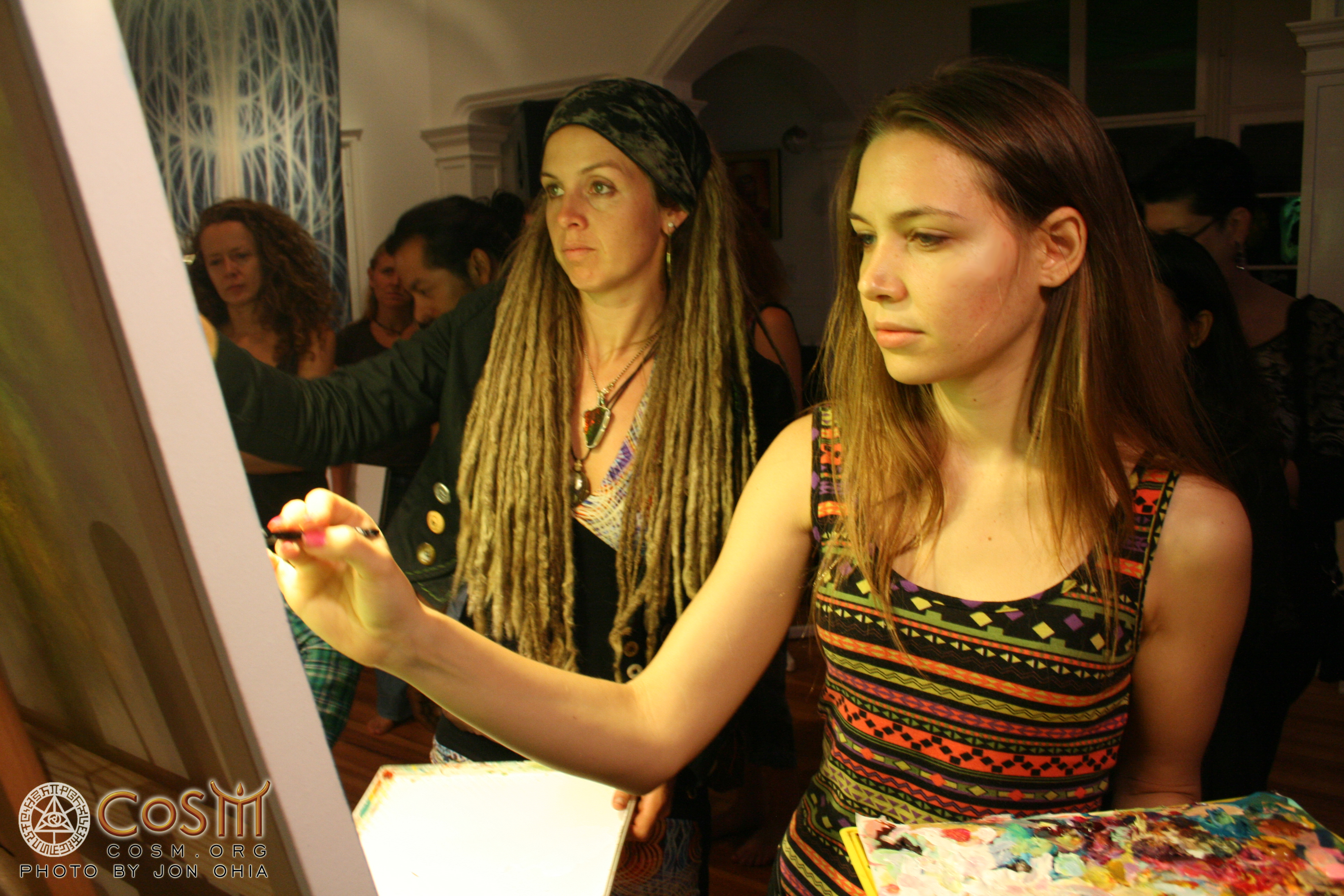 Amanda Sage and Joness Jones painting collaboratively.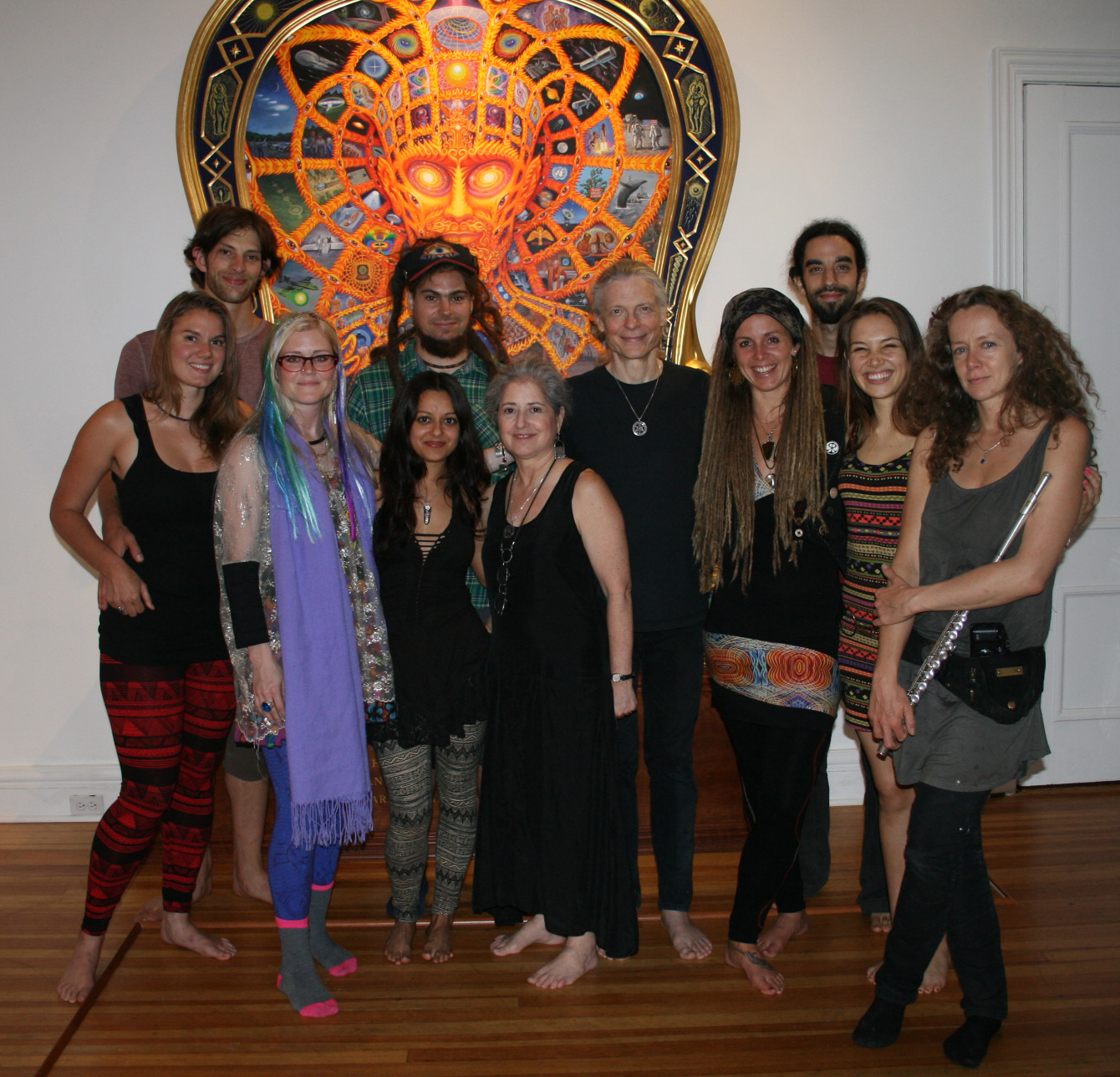 Visionary love tribe gathering.