Alex's recent painting, Aperture.
April Full Moon Ceremony

Artists, John Lloyd and Karl Lorenzen initiated the April Full Moon journey with their interactive workshop, 
Creative, Symbolic, and Sacred Geometry.
The session illuminated the language of numbers and symbols, engaging participants in techniques that express profound ideas about the nature of reality.
After sunset, many new and familiar faces gathered in the library for the opening horn blasts and gongs. Alex and Allyson welcomed everyone to the presentations of poetry, wisdom and music. Laura Wyeth spoke of the wisdom of nature. Aurora, the Rainbow Lasagna lady, described the torus as a key to understanding universal laws. Brett Bevel moved us with his beautiful poetry. Omar serenaded with his vocals and soulful guitar. John Lloyd led our heart toward inner riches with "The Minute of Abundance" meditation.  Following the ceremony, Kidimandi, a talented group of percussionists, led an epic drum circle that captivated the tribe to dance like nobody was watching (or like everyone was) until the end of the night.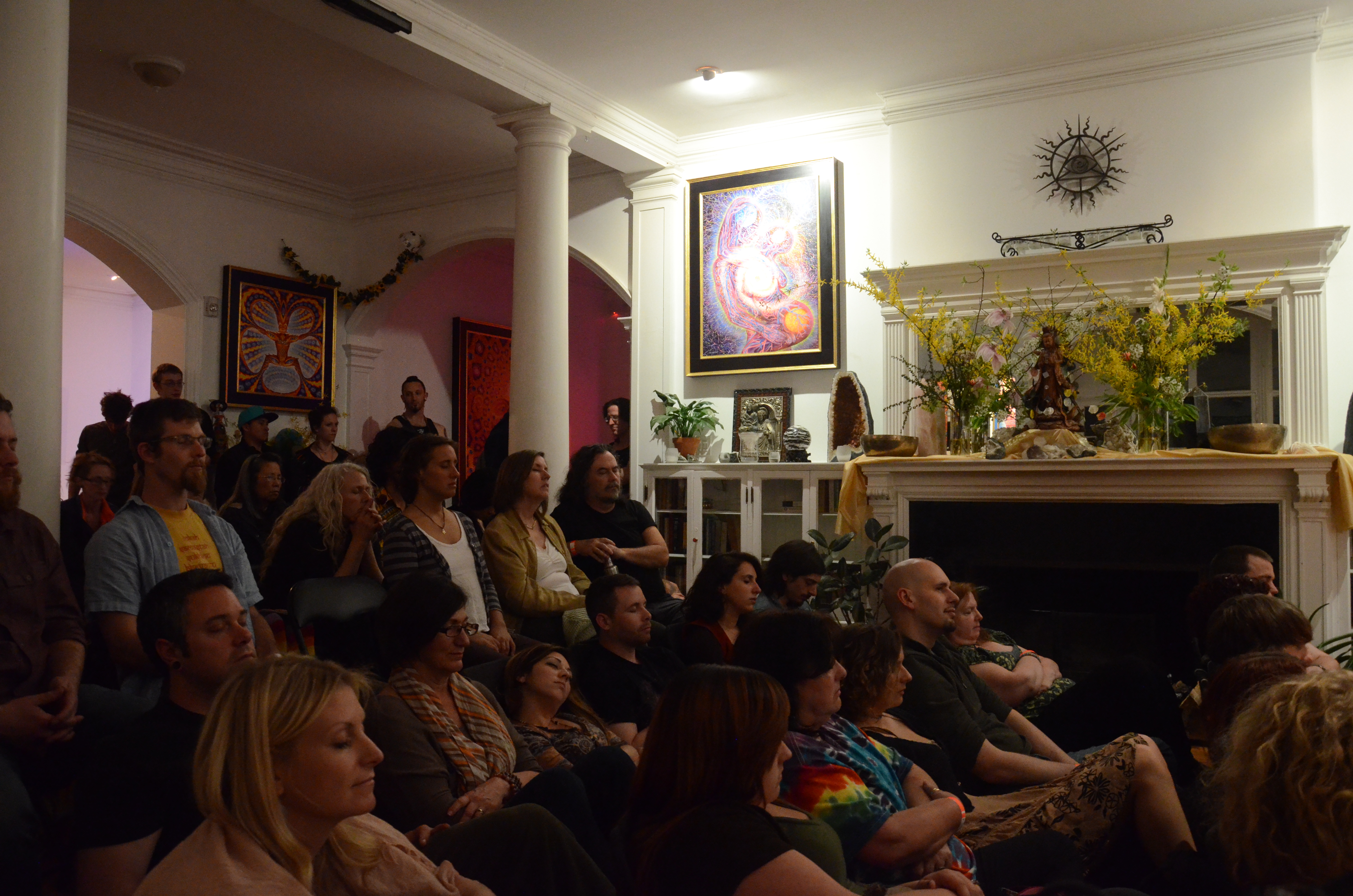 Full Moon attendees experiencing the "Minute of Abundance" meditation.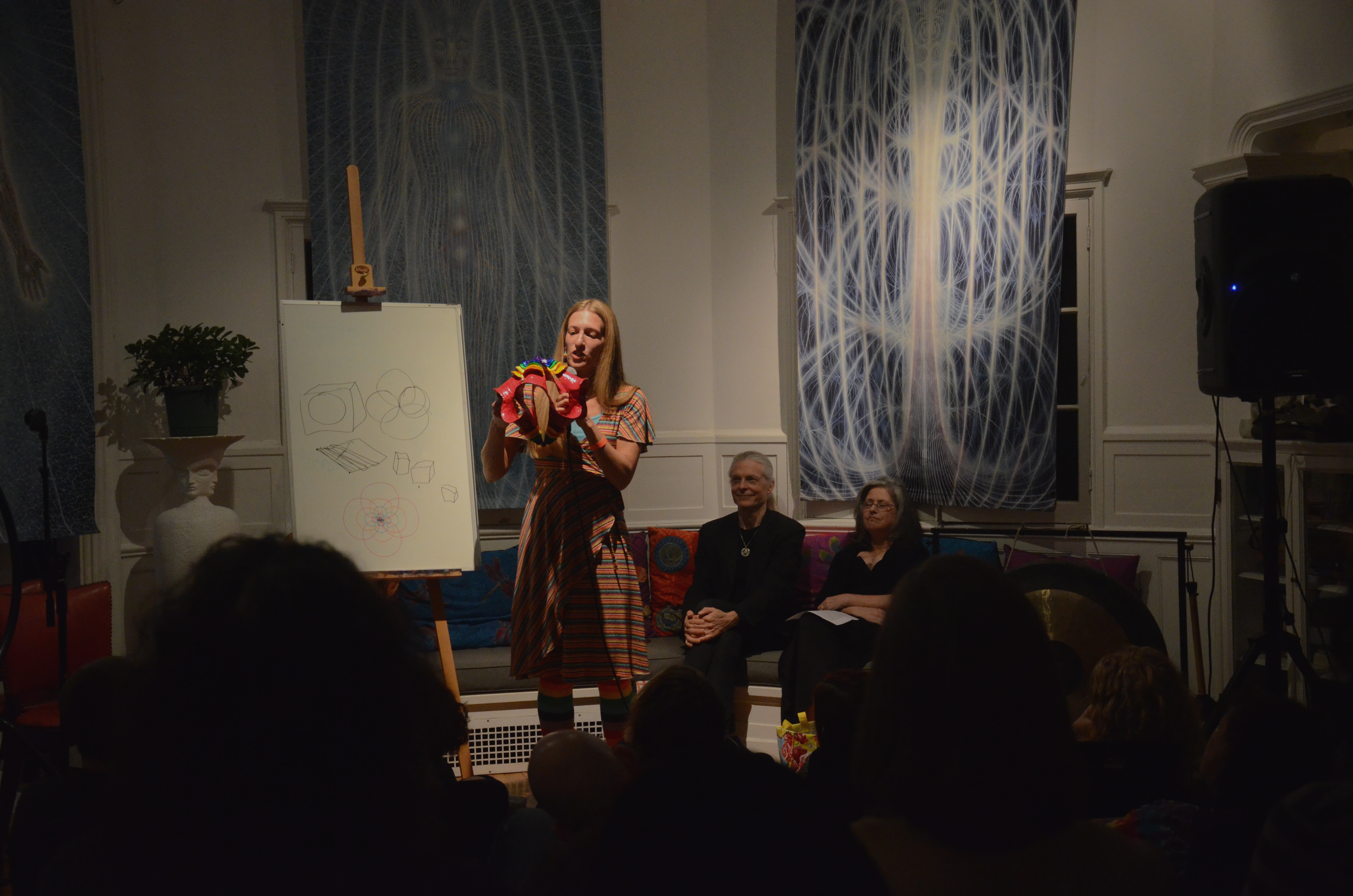 Aurora of Woodstock presenting her theory of the interdimentional "Flying Rainbow Lasagna"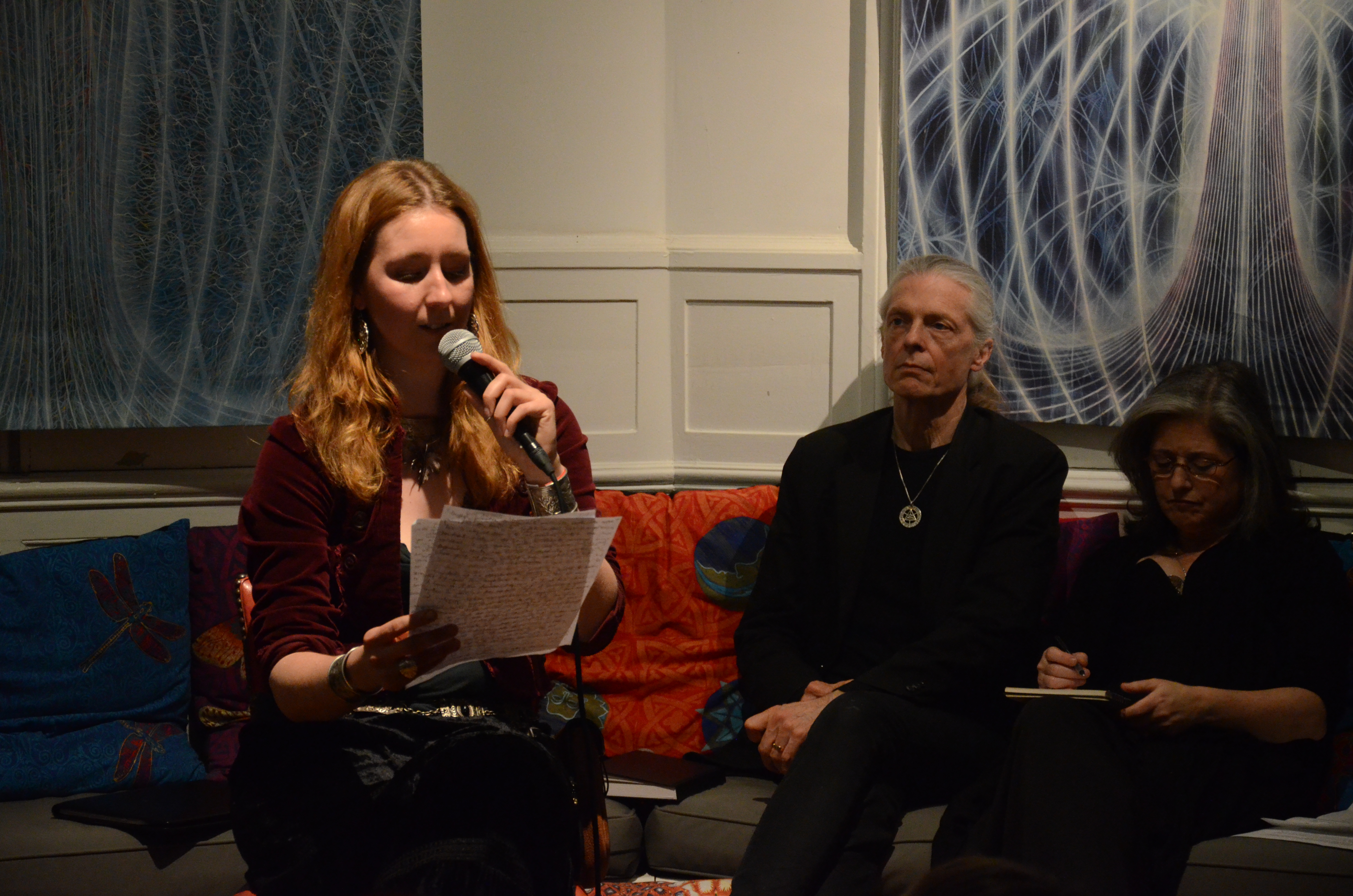 Laura Wyeth presenting nature wisdom poetry.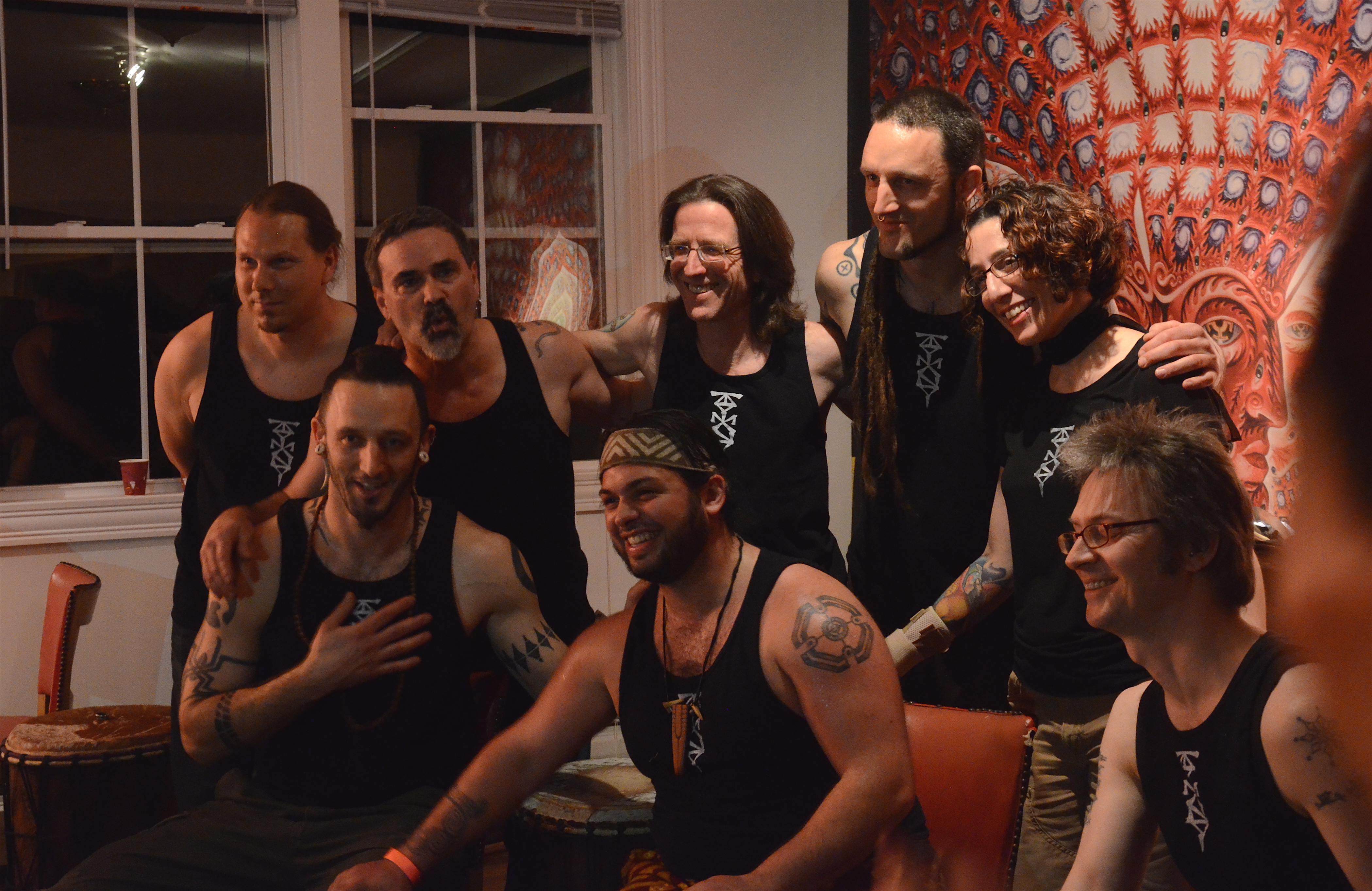 Kidimandi, master drummers.