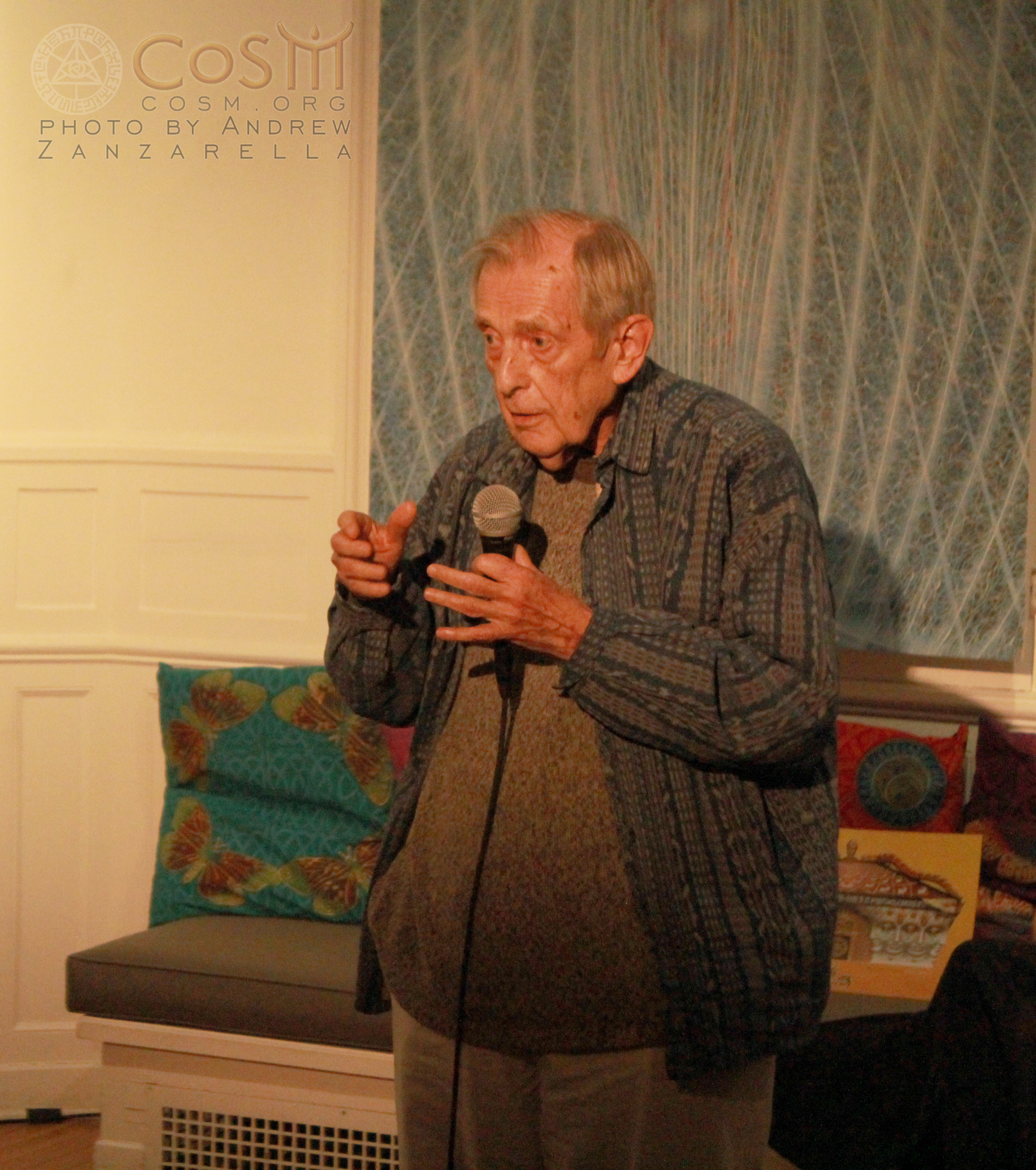 Stanley Krippner, American psychologist, and consciousness researcher.
April's Full Moon Ceremony hosted exceptional speakers and performers. Renowned American psychologist, Stanley Krippner, expert on subjects including altered states of consciousness, shamanism, hypnosis, and dreams, spoke on the evolution of theology, and the future of spirituality. 
Martin Bridge delivered a spore-sized version of his  Full Moon Workshop, The Magic of Mushrooms, encouraging all to explore the wonders of the mushroom kingdom.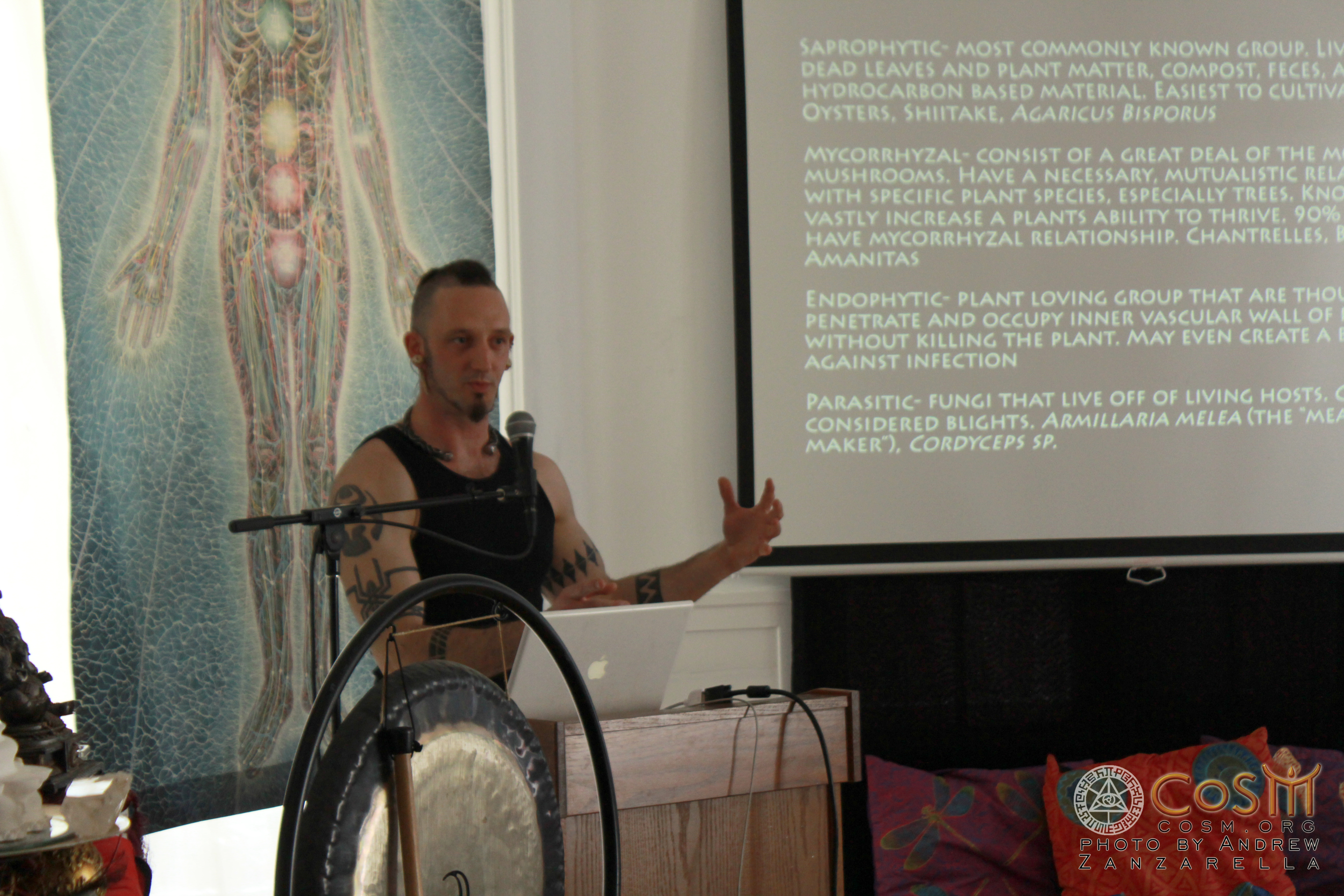 Martin Bridge speaks on the variety of mushrooms.


Allyson Grey delivered the Passover Parsha by telling the story of the Book of Exodus, praying over the candle lighting, the wine, the matzoh and then identifying the symbolic foods on the Seder plate and their meanings. 
Exceptional musician, Mike Smith, played a transcendent original cosmic composition on guitar. 
Alex Grey spoke about Higher Consciousness and read original poetry from his book, Art Psalms.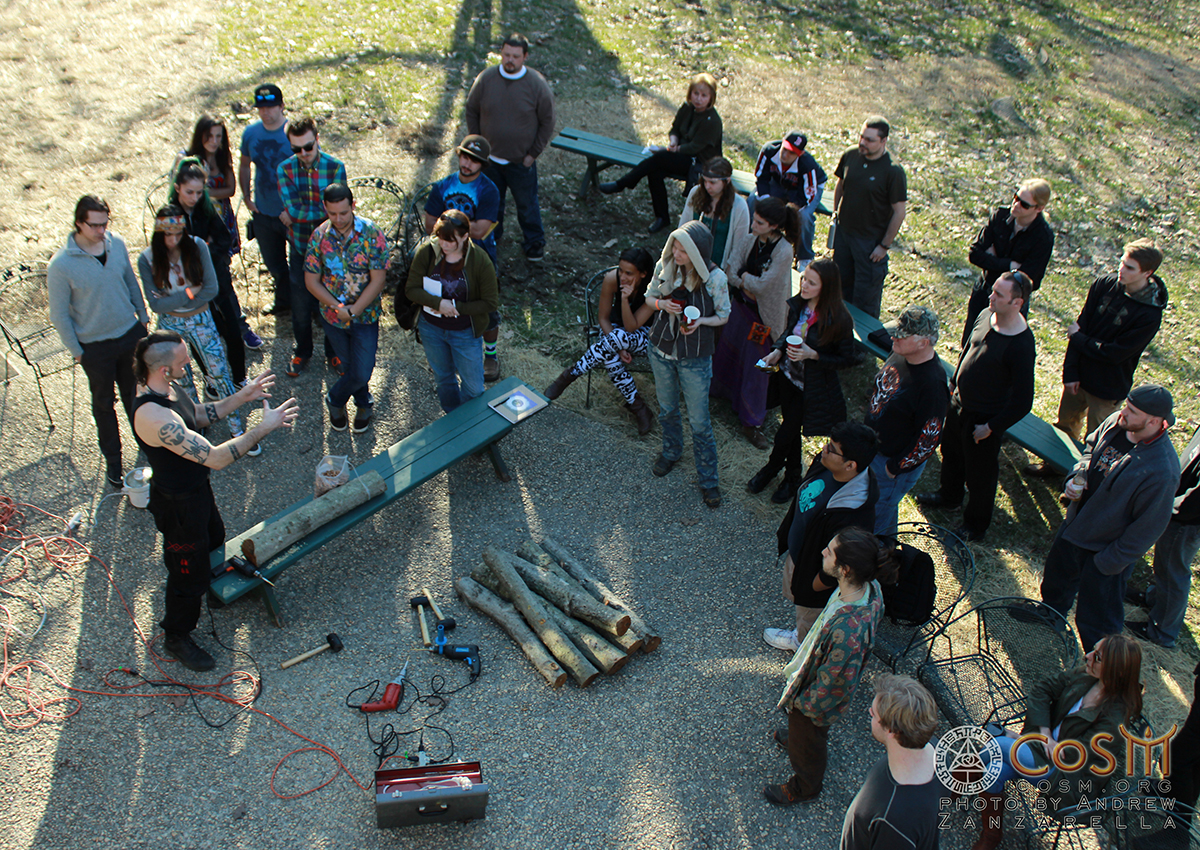 Workshop participants learn how to inoculate logs to grow their own oyster mushrooms.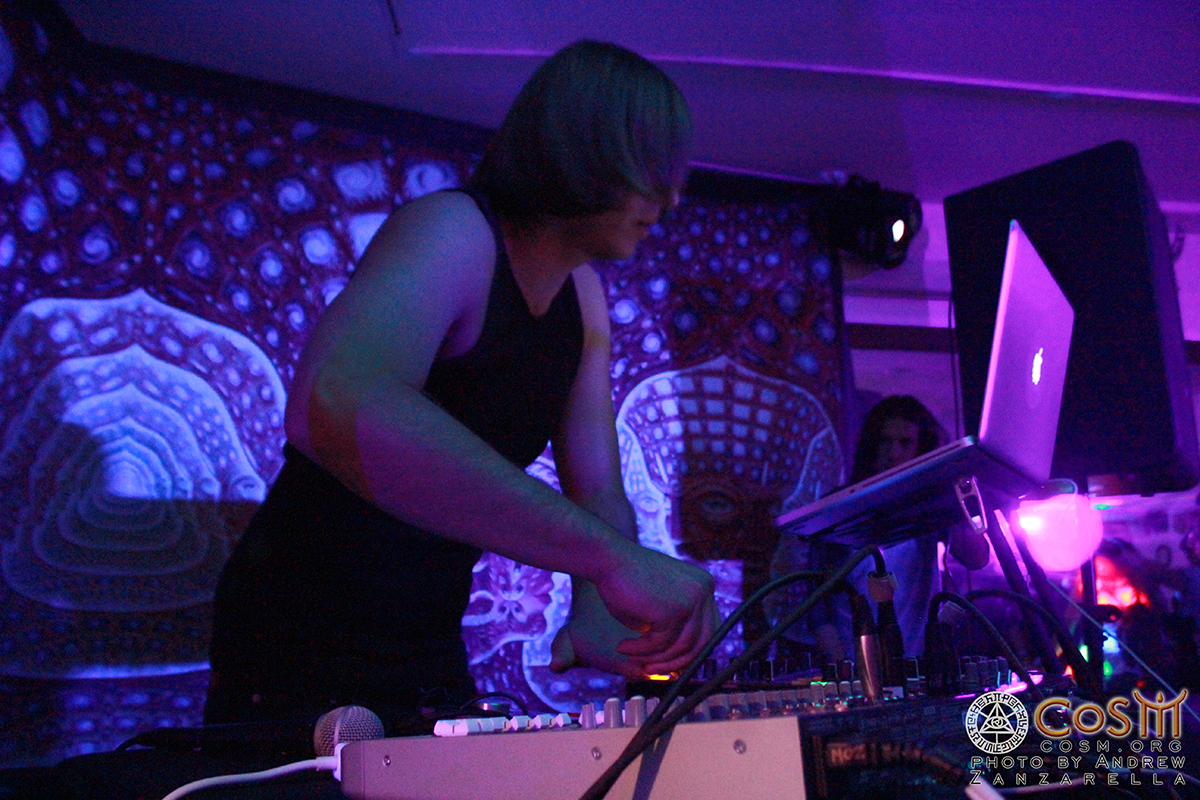 NiT GriT performing at April's Full Moon Gathering.

Animated LED light canvas on display.