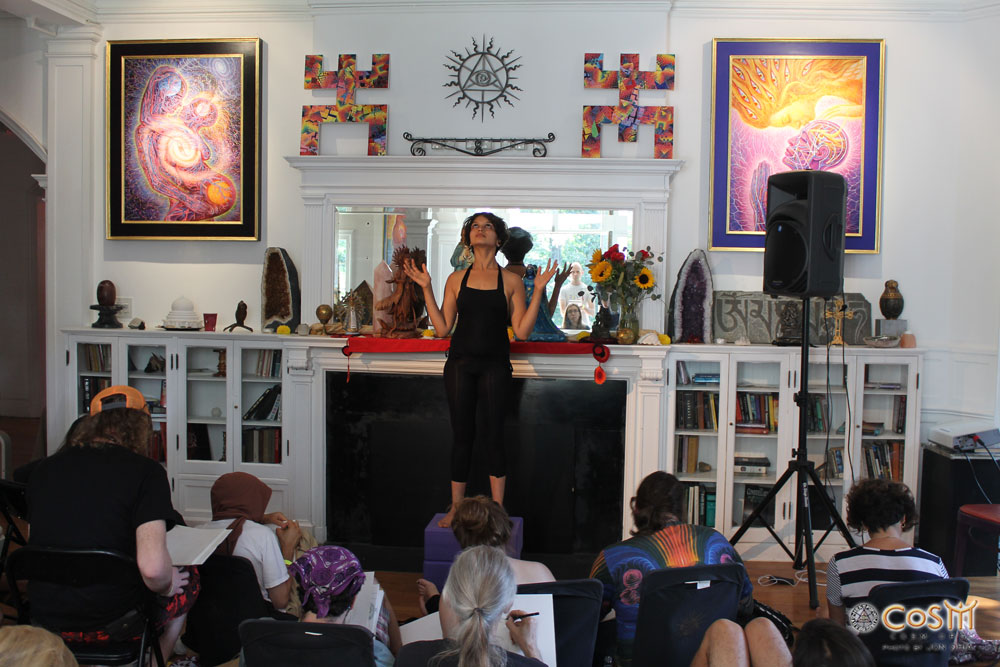 Shipra, our yogini, modeling for drawing session at Art Church.
"The Light Body" was the focus of Art Church in August. Art Church begins with drawing as a spiritual practice. Music and poetry guides participants to activate, contemplate and draw their perception of the light body. Alex and Allyson shared a presentation on the portrayal of the light body in world and religious art, featuring glowing halos, auras, chakras, meridian points and beyond. Yoga instructor, Shipra Saraogi, our drawing model, exemplified the living luminous presence in action. The closing of Art Church brought us all to the future site of Entheon, where we envisioned with prayerful intention the future completion of the first visionary art sanctuary at CoSM.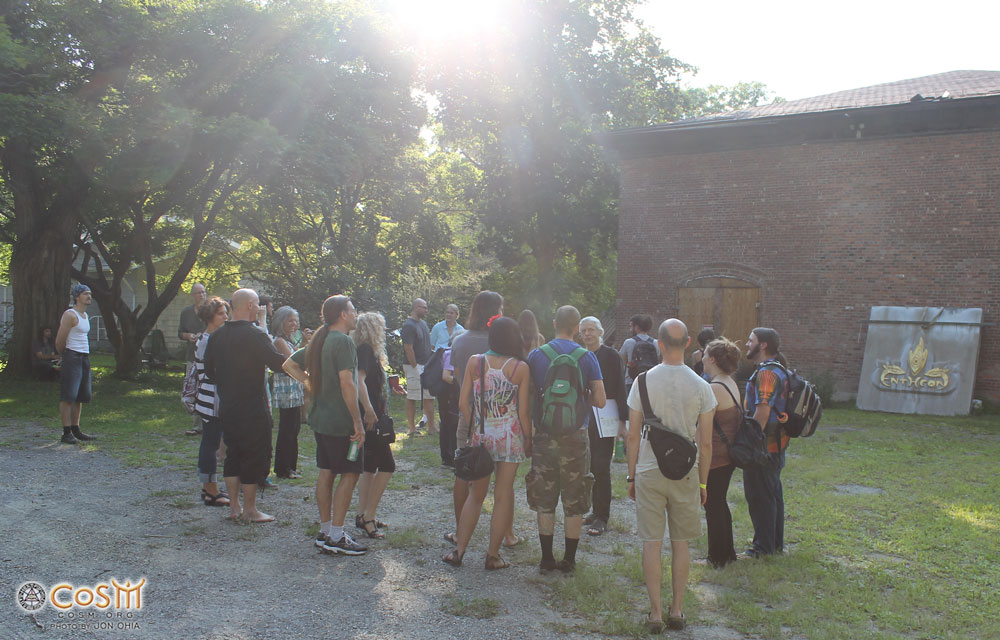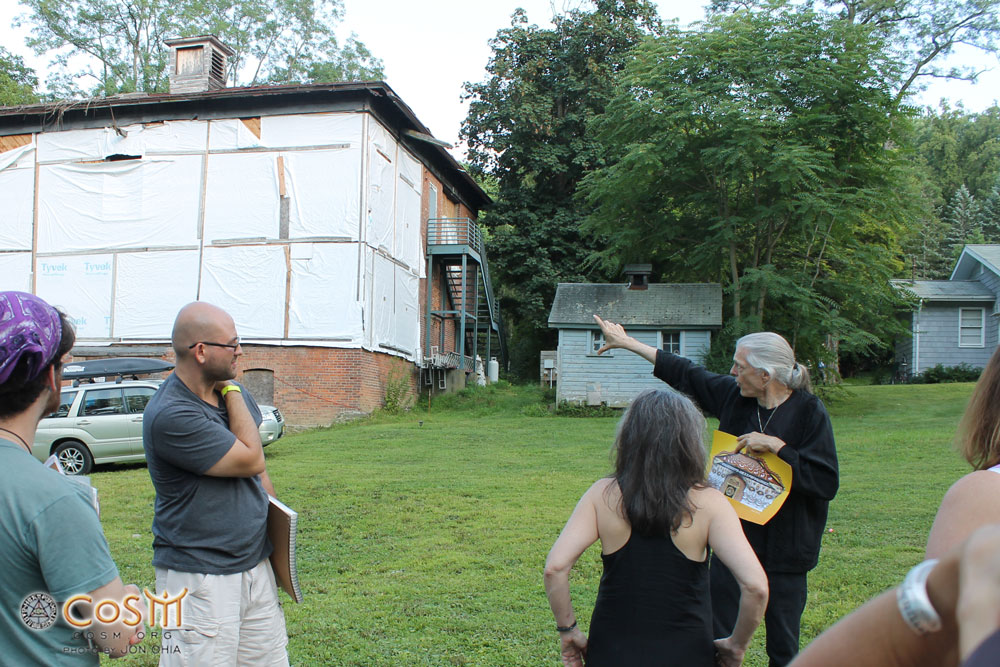 Envisioning Entheon.