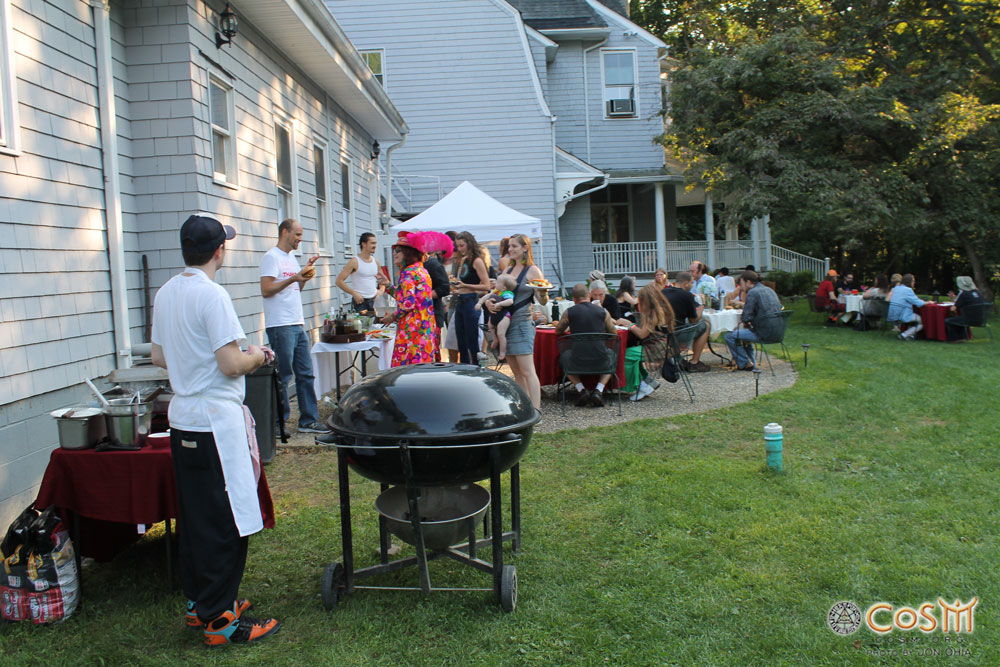 CoSM Membership BBQ, 2014
August Full Moon honors CoSM Members at the CoSM Annual Membership Tour and BBQ. New and renewed members gather to celebrate summer and picnic together. For an annual $100 donation, CoSM members are rewarded with entry to all Full Moon Gatherings, Art Church, and general admission to CoSM during open hours. Membership means discounts to events and workshops, plus the most recent edition of CoSM Journal of Visionary Culture and more. Membership is available to everyone, members and future members alike, are invited to visit CoSM for the day (Fri-Mon) and attend events. To become a CoSM Member, click here.
The greater community joined members for the Full Moon Ceremony and Celebration following dinner. The ceremony included music by Alexi Smith on sitar accompanied by Tem Noon on tabla. Also regaling the ceremony was the inimitable poetry of Fun Young Moon and CoSM's native elder, Evan Pritchard with a song about his teacher accompanied on guitar. Alex and Allyson both shared interfaith wisdom and poetry from Art Psalms. After the ceremony, the celebration of ecstatic music and dance included the  juicy soundtrack of D.V.S* and CoSM's own Psylander. Fire tending and dancing was presided over by Phantomime and friends who lit up the night. Cherished community members, Rosie and Mike, guided a very special sand mandala with the seed intention of peace and the perpetuation and empowerment of CoSM. Randal Roberts
, Morgan Mandala, Rick Jacobi
, Jonathan Solter, and Joness Jones formed an exceptional live painting line up.  Offering enhancement and beautification were the creative efforts of Caren Charles, body painter, and Stefanie Catalano of Seeds that Heal henna. Gratitude to all CoSM Members. See you for the September  Full Moon!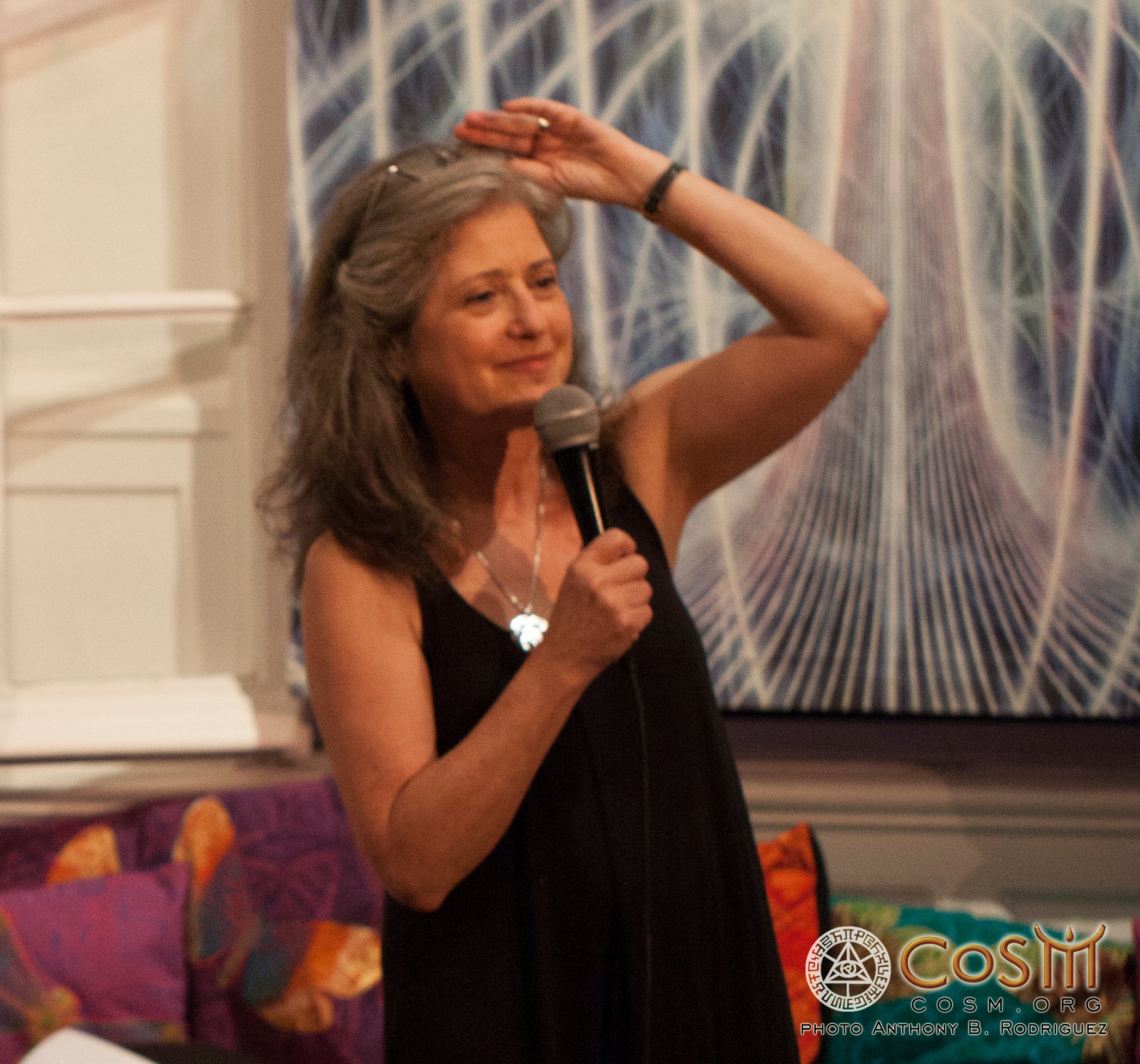 Allyson Grey shares Parsha wisdom.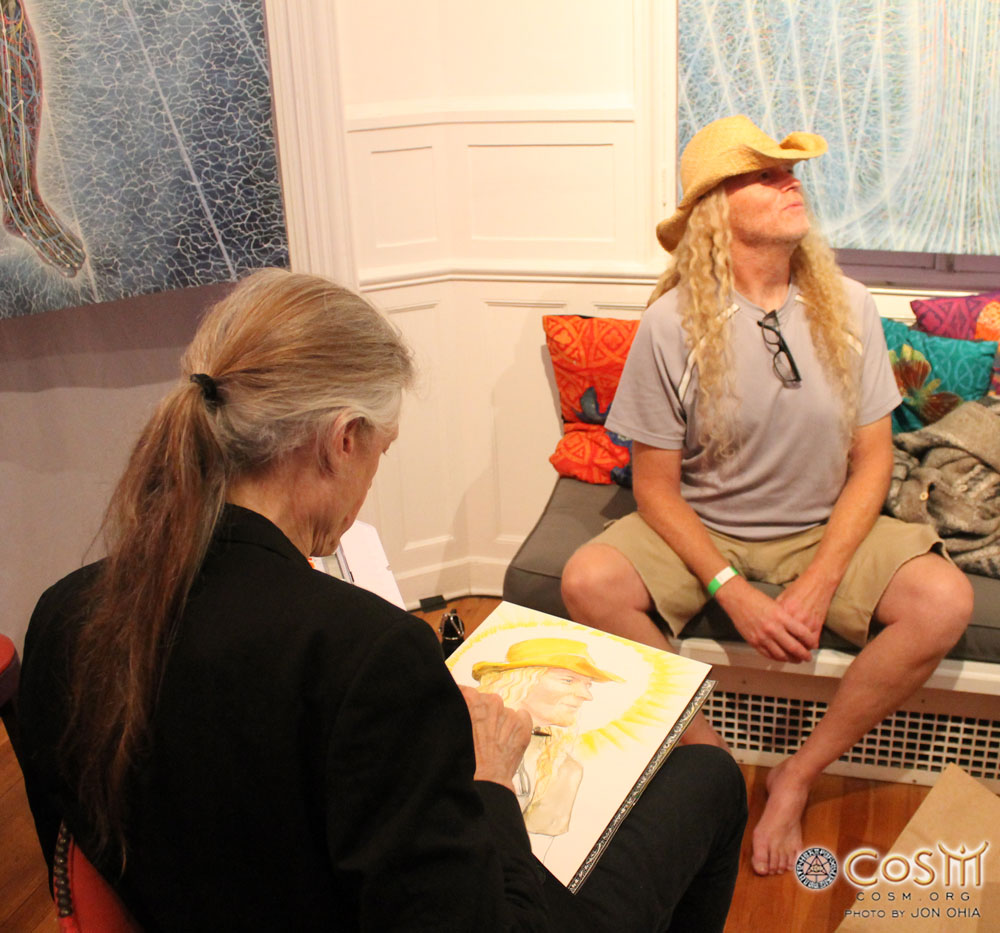 Offering support for CoSM, Deacon Rivers, founder of the Church of Elvis, sat for a "Supportrait" by Alex after the ceremony.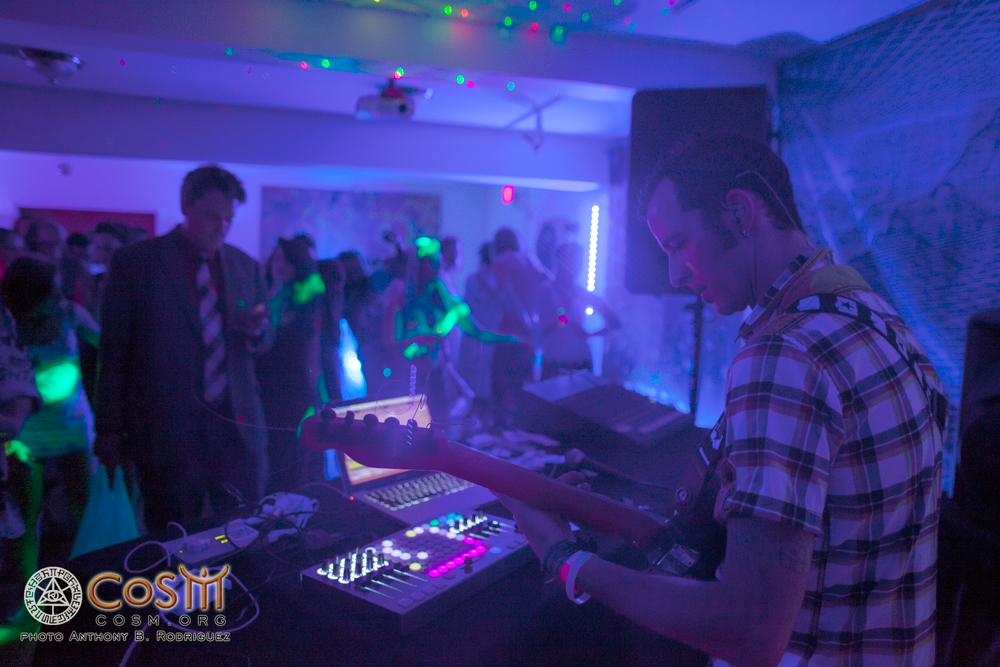 D.V.S* live at CoSM.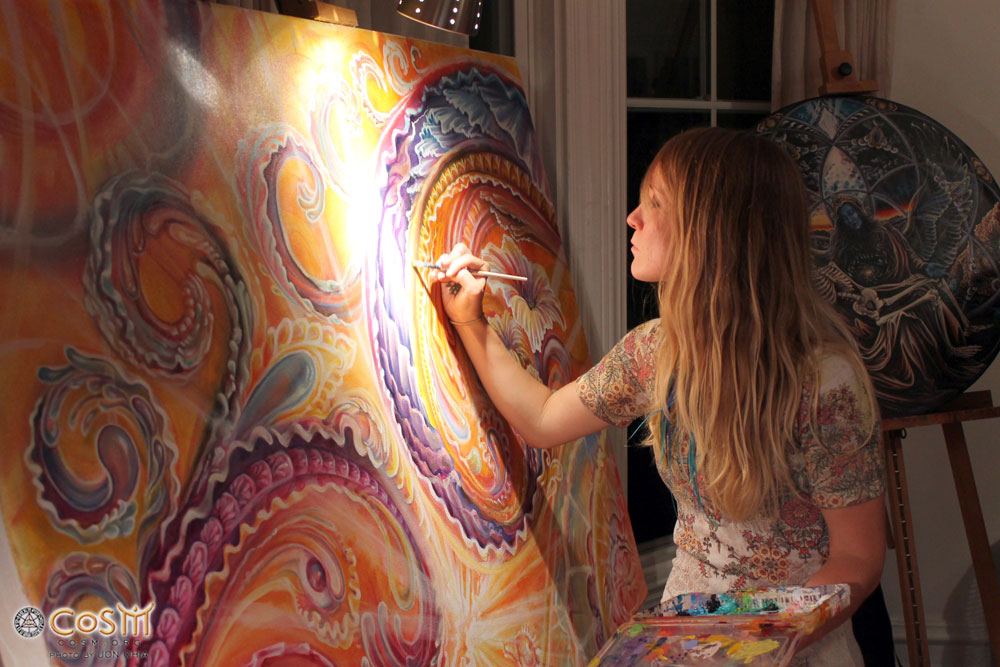 Morgan Mandala details a collaborative piece with Randal Roberts.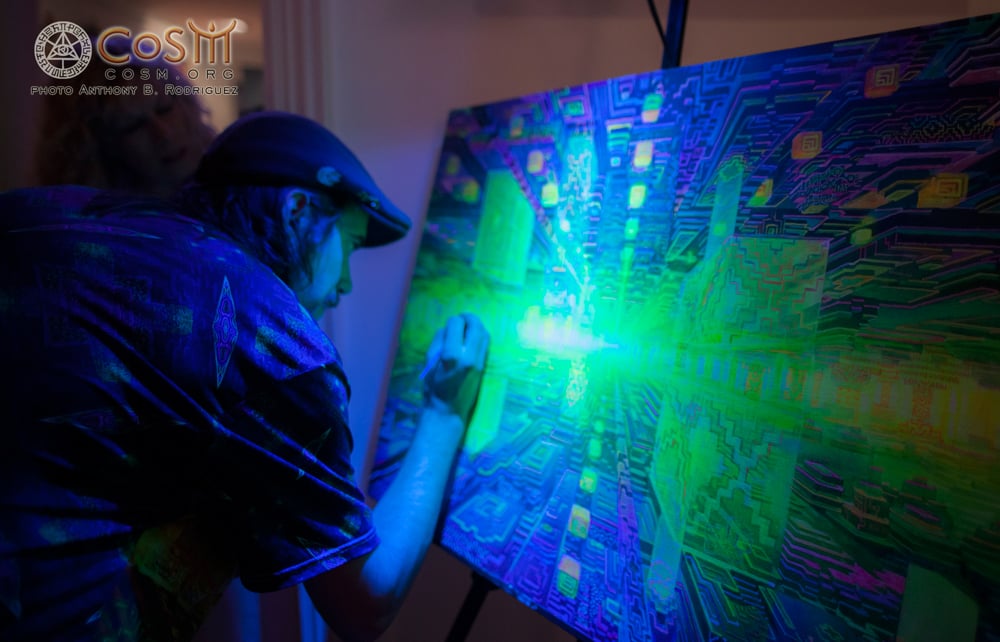 Jonathan Solter channeling in an electric realm.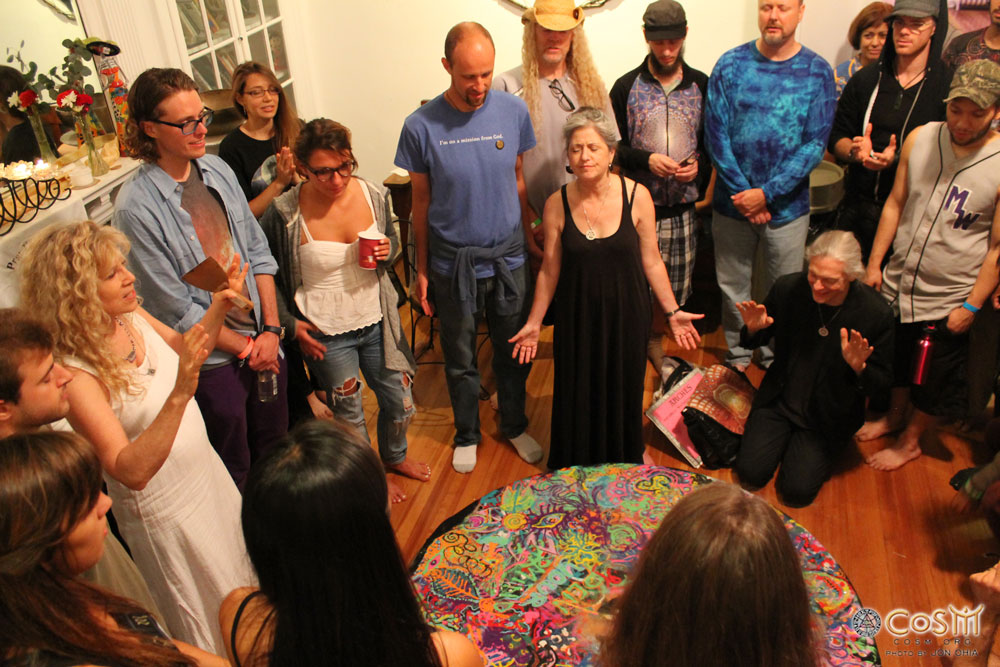 At completion of the sand mandala, we invoke our intentions and prayers before its dissolution.