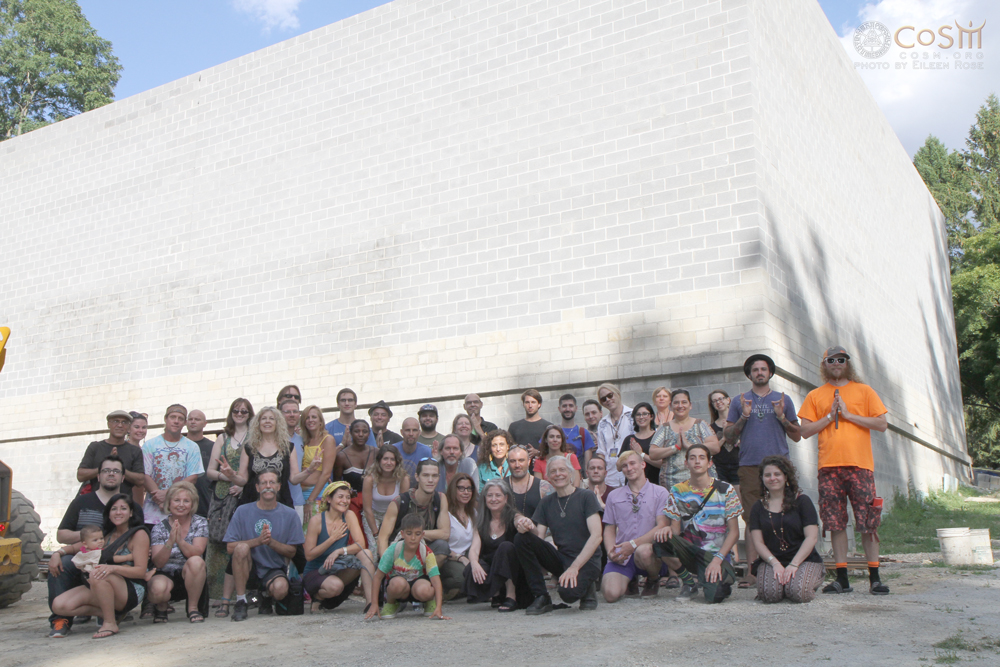 CoSM Membership tour 2015 posing in front of Entheon-in-progress.
August is Membership Month, when we celebrate the families and individuals who have generously supported CoSM through an annual Membership donation. CoSM Members receive benefits, including entry to all Full Moon Gatherings, Art Church, and general admission to CoSM during open hours. Membership also means discounts to events and workshops, plus the most recent edition of CoSM Journal of Visionary Culture and more. Membership open to all, members and future members alike, are invited to visit CoSM for the day (Fri-Mon) and attend events.
This Full Moon Gathering, CoSM Members were treated to the annual Membership tour and BBQ. As the sunset, we gathered with the larger community to contemplate wisdom, poetry, and music. The bonfire was lit under the laser projections of  Silentstream, and danced to the beat of rising electronic music star, Templo. Gratitude to all who contribute their presence and talents to making every Full Moon such a unique and memorable experience.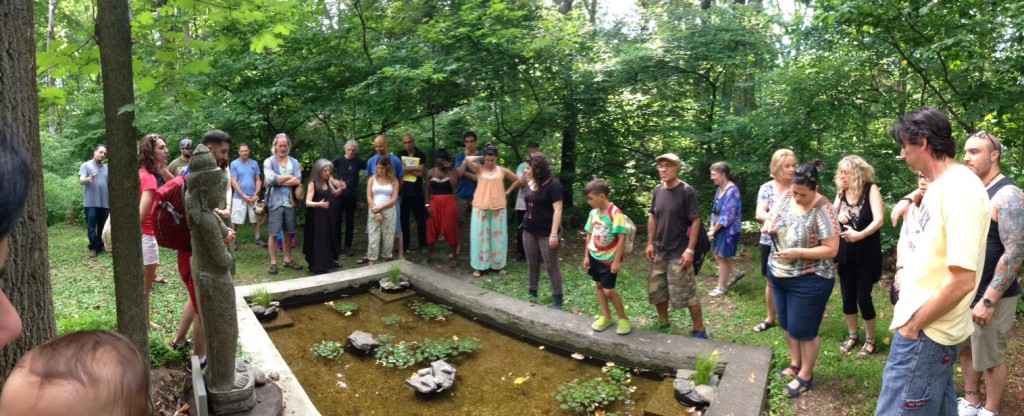 Taking some time to reflect on the Wisdom Trail during the Membership tour.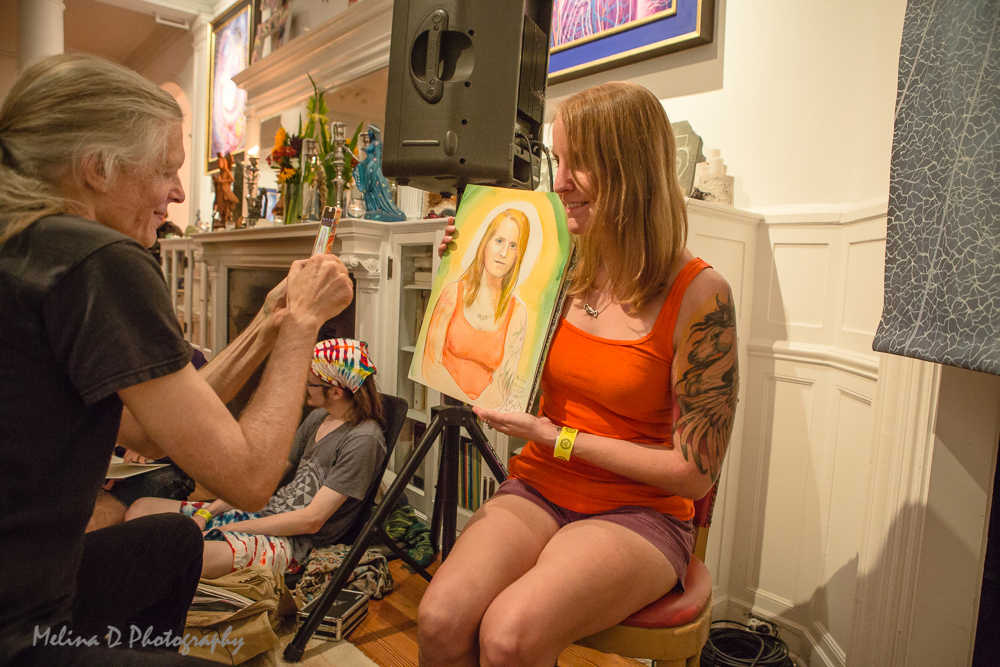 Photogapher, Melina D., posing with her "Supportrait", a live portrait offered by Alex Grey once per Full Moon to support Entheon.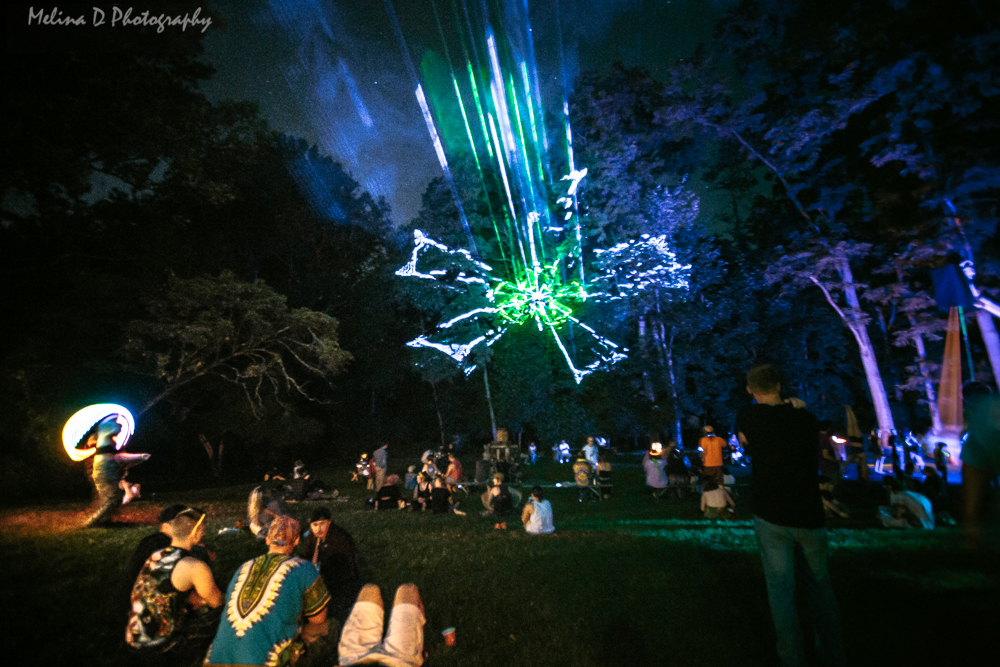 The lovely laser projections of Silentstream.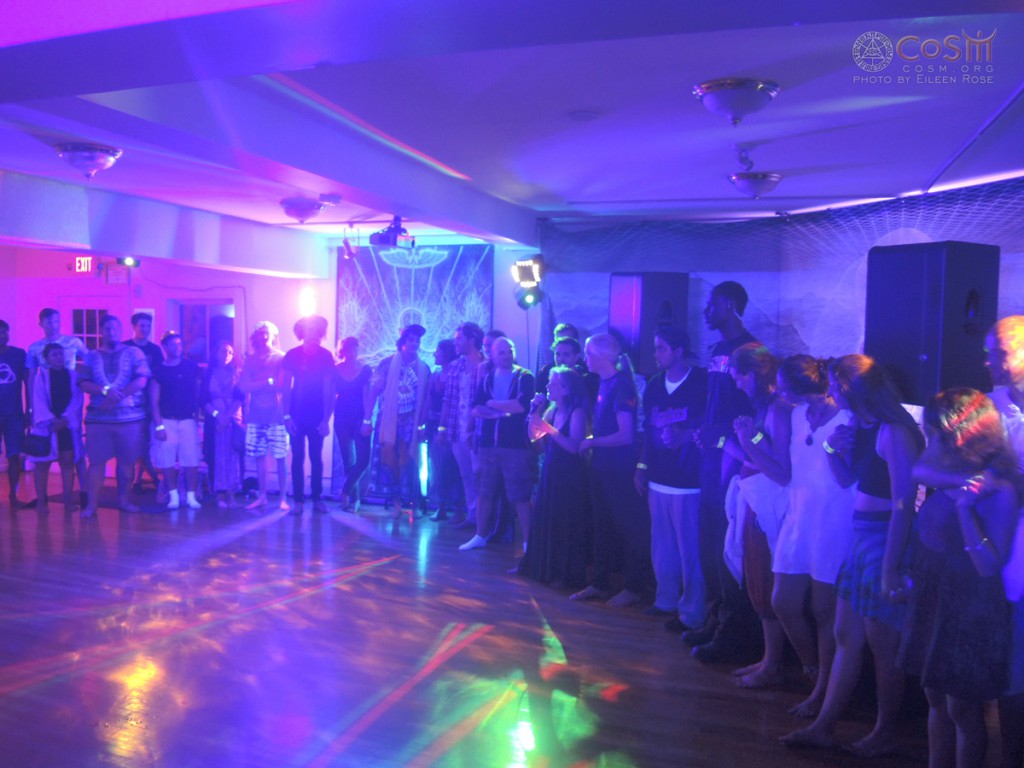 Allyson and Alex closing out the Gathering with the traditional Full Moon howl.