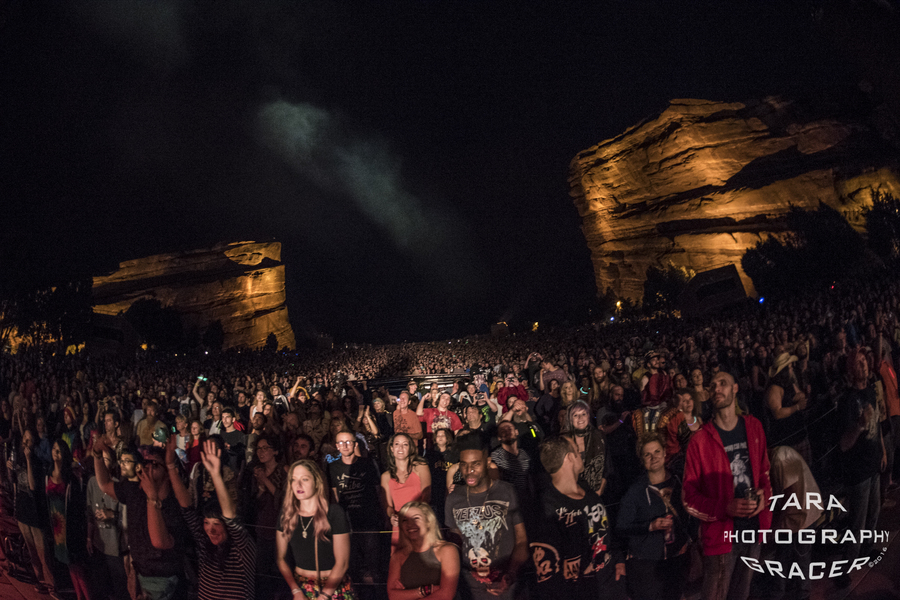 The first concert for the month of July at Red Rocks Amphitheatre was one to make. The lineup featured That One Guy, whose musical improvisation knows no bounds, Alex Grey & Allyson Grey, well known painters who finished an incredible large canvas painting of Zoe Jakes in American glory, Shpongle, a Simon Posford DJ set, and the main event of the evening, Beats Antique.
Weather can make or break a show, and the skies were cloudy with no rain in sight. Beats Antique opened with a new act featuring illuminated lanterns that cast intricate patterns across the stage. The song fit perfectly in their repertoire and had the crowd screaming as Zoe Jakes laid down her lantern on the ground and cuddled it.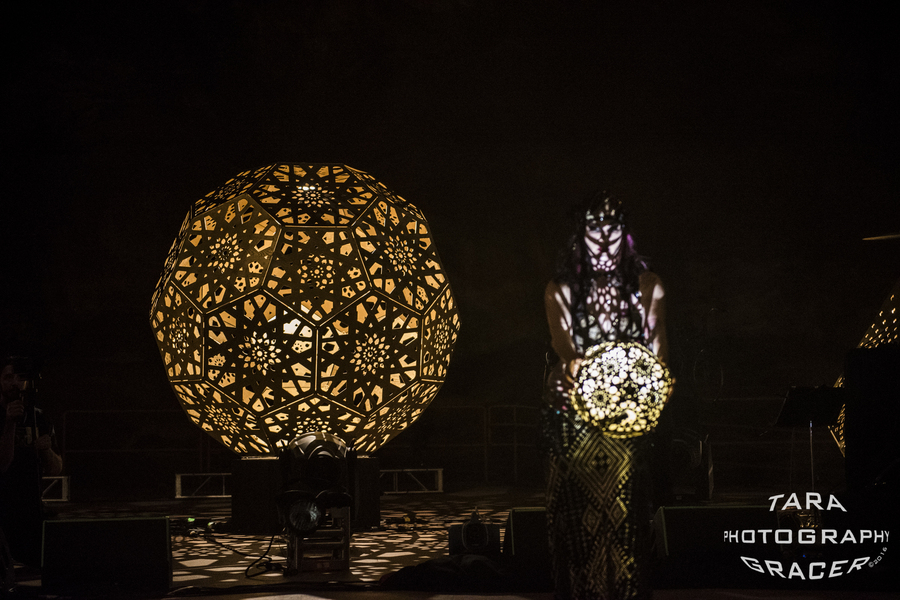 The night continued into typical story-telling performances with blow up creatures, electronic and transcendental accompaniment, and even a performance curtain, which the dancers cast their shadows on a white sheet to tell the story of a princess and an evil dragon.
As the night progressed, the rain drops got heavier and more persistent. The crowd would not quit. Beats Antique continued to thrill the audience with new pieces such as Killer Bee which exhibited the lovely dancers with pom-poms. Even though David Satori said management called it quits, the audience stayed behind and cheered for a continuation. The show went on, despite the rain.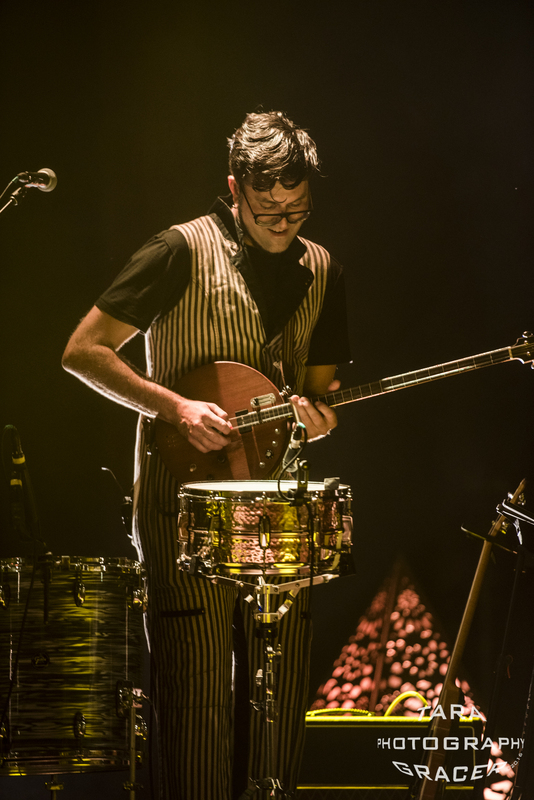 The feeling of togetherness was even evident to Zoe Jakes, whose family came to support her. A loving family photo finished the event with everyone in embrace. Listening to the whispers and excited voices at the conclusion of the night, attendees had an unique escapade with one of the most innovative musical groups in the United States. Happy faces and wide grins passed through the exits while a several intrigued individualsgathered around Alex & Allyson Grey's completed painting in awe.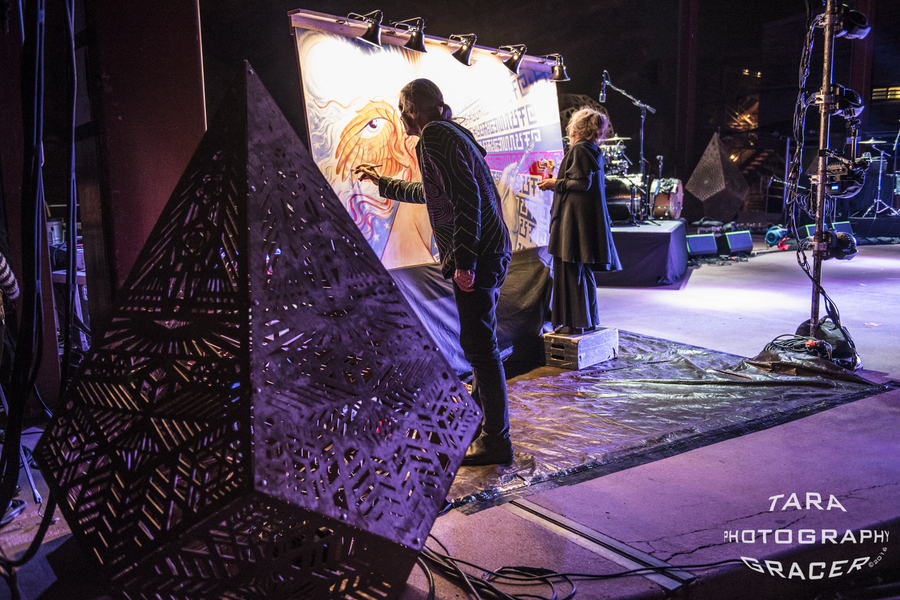 Original article with gallery posted
here
.