BECOME A MEMBER OR VOLUNTEER AT CoSM
It takes a lot of angels to build a Chapel of sacred art. CoSM members are those angels. Members are the wings that will make this dream fly. Art can be a spiritual path with Chapel building as the ultimate expression of mystic communion. Become a member of CoSM and come build with us. Membership is $100 for a calendar year beginning with the date of purchase and includes:
• Exclusive Membership Card
• Free General Admission
• Entry to Full Moon events for one year
• Entry to Art Church events for one year
• Discount Admission CoSM events
• Discount for Room Rentals Monday through Thursday with Coupon Code
• Discount to MAGI, Mystic Artists Guild International Programs
• The Latest Issue of CoSM Journal of Visionary Culture
• Members Quarterly Newsletter
• $10 Discount on Celestial Celebrations for Members

Join us for the Members BBQ Full Moon Event on August 1st!

Letters from CoSM Members:


Hello my name is Patrick Ryan.
I became a CoSM member last year because membership means supporting the CoSM mission, creating a sacred space for art, knowledge, communication, spiritual exploration & healing. By becoming a member I am pledging a certain amount per year to help with the overhead costs, the construction of both Entheon and the final Chapel which will be built in the meadow in the future. It makes me feel good to be able to help in any way.
CoSM Membership means you are fundraising for the future of this sacred place. Anytime you purchase something in the store, or online, tickets to a Solstice or Equinox, even a sandwich in the Mushroom Café. You are making a difference helping CoSM become a strong independent spiritual center for all who attend.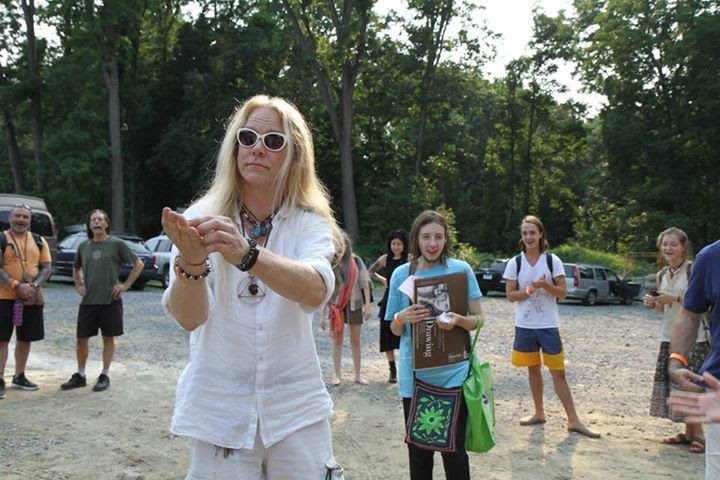 Membership is also the best way to go if you are planning on attending both the Full Moon Ceremonies and Art Church, because you end up saving money in the long run, but there is much more than discounts. You will become part of a fantastic group of people who all believe in the same things: peace, equality, interfaith, and finding the divine within ourselves. CoSM welcomes all and all ages, I have had some of the greatest moments of my life here in this beautiful setting. It makes my commute from Boston seem like the blink of an eye cause I know when I get there I will meet awesome people.
Letter from Katie:
My name is Katie Clark. I was born and raised in Stowe, Vermont. I grew up outdoors and surrounded by nature and wouldn't change it for anything :) I have been fortunate to travel all over but find myself once again in Vermont for a beautiful summer. I will be moving to New York City in October to pursue a career in music. My journeys have brought me far and wide but I am deeply rooted to the East Coast and the larger New England area.
My CoSM journey started in the Fall of 2013. I was speaking with a new friend about new and interesting things we could do and he mentioned visiting CoSM for the Full Moon Autumnal Equinox. I entered the experience excited and unsure of what to expect. I left the next day feeling fulfilled in ways I had never been: this is a feeling I look forward to every time I leave CoSM. I found a home in CoSM that I was unaware I had ever been looking for.
My visits have not been as frequent as I like, but each experience has opened my eyes to the beauty of not only the Grey's art but to the beauty in human form. One thing I am always amazed by is the people I meet at CoSM. A place where I can meet someone from all walks of life who is taking part in something bigger than we can imagine. This is one reason I wanted to become a member. Not only to support the Grey's and all of their fantastic work. I wanted to get to know fellow enthusiasts who feel that deep connection to CoSM. I am so excited to be moving closer to CoSM and the always wonderful CoSM community.
VOLUNTEER AT CoSM
Volunteering can be a rewarding opportunity to connect with the mission of CoSM and co-create sacred space.
Many long term friends and members of CoSM were first introcuced to the community when they came to volunteer.
We are so honored to have the help of so many wonderful individuals who make such a great team, and are an important part of making sure our events run smoothly and successfully. To be a volunteer at CoSM, please complete and submit a volunteer application by clicking here, or write to
[email protected]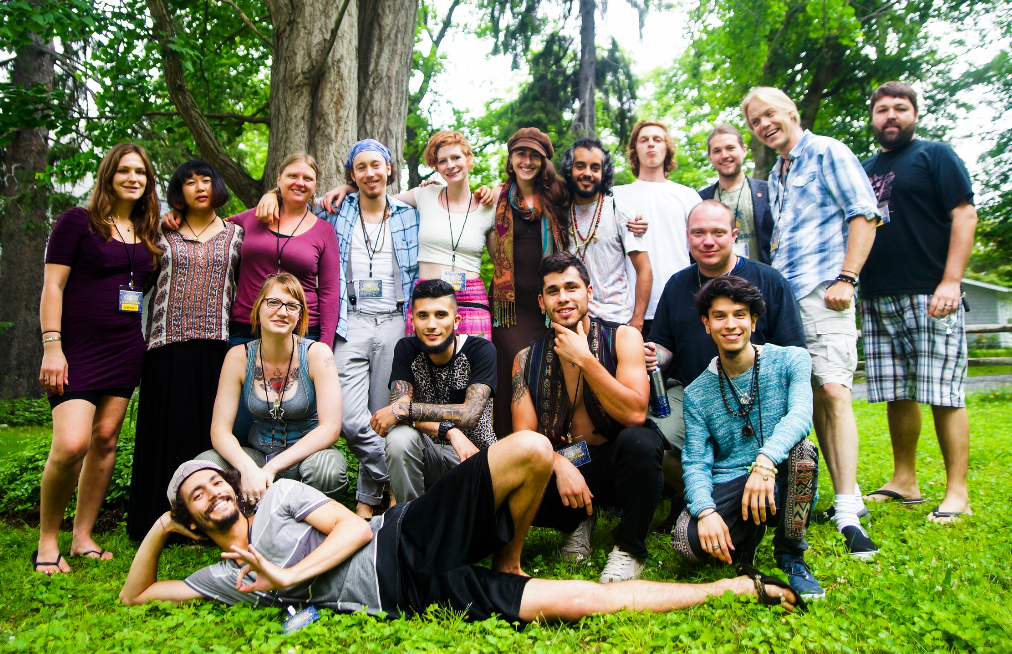 CoSM's Volunteer Team after our 2015 Summer Solstice Celestial Celebration
Come see us at CoSM soon!
Love,
Alex & Allyson