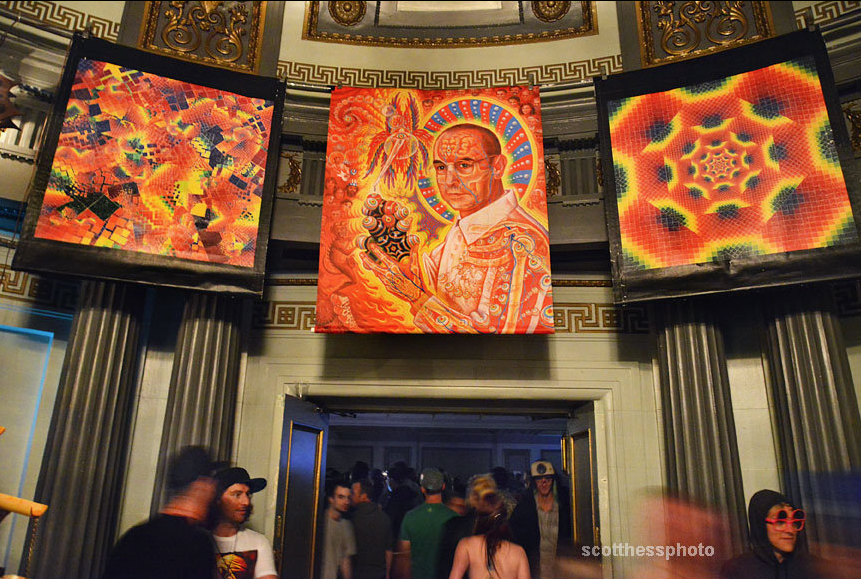 Bicycle Day at the Regency, April 19th, 2014.
Bicycle Day weekend featured a huge music with Mimosa, Lotus, Gramatik, Star Slinger, Opiuo, Thriftworks, Kalya Scintilla, Andreilien, Random Rab, Love and Light, MiHKAL and many others. Video mapping and mixing by Johnathan Singer, flowers by Anthony Ward, and an gallery by Tribe13.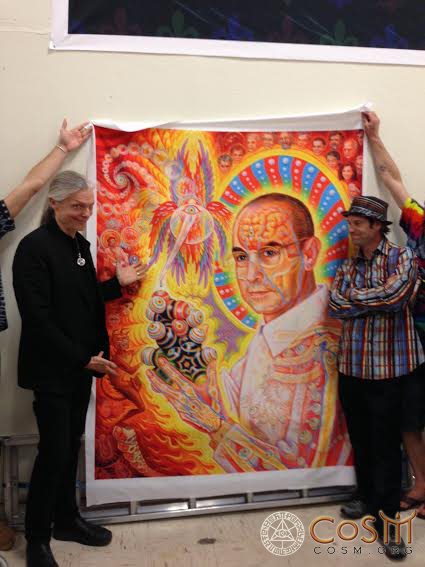 Decorating the Regency with "St. Albert's" portrait for Bicycle Day.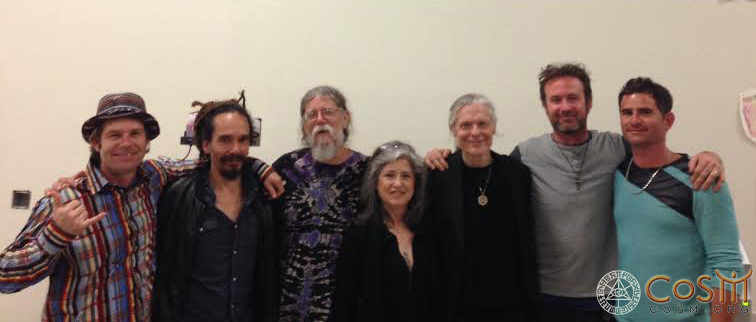 Allyson and Alex with friends Ben Jammin, Roman Villagrana, Mark Henson, Carey Thompson and Xavi.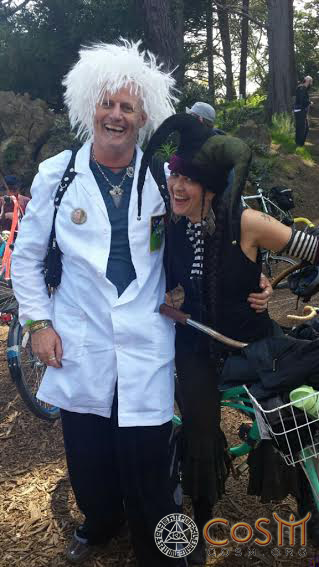 James Oroc in crazy wig with Violet Divine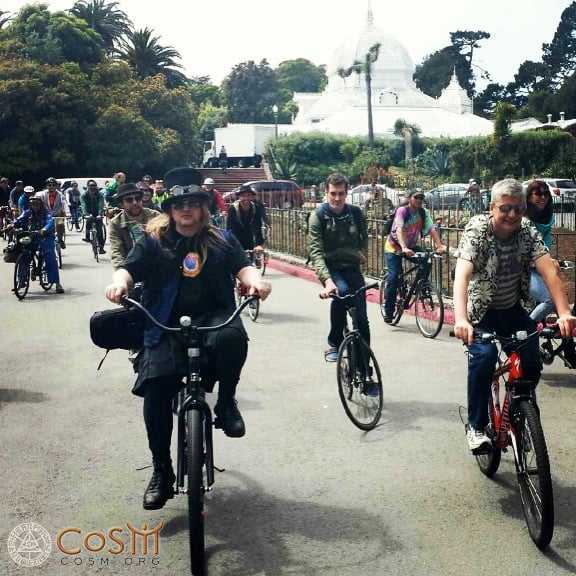 San Francisco cyclists commemorate the famous 4/19/43 bike ride of Dr. Hofmann.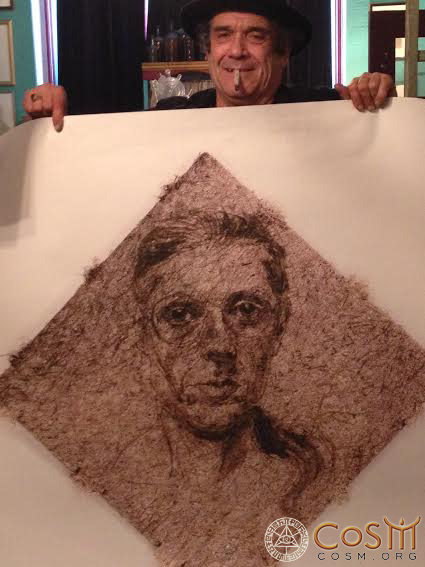 Mark McCloud with Alex portrait.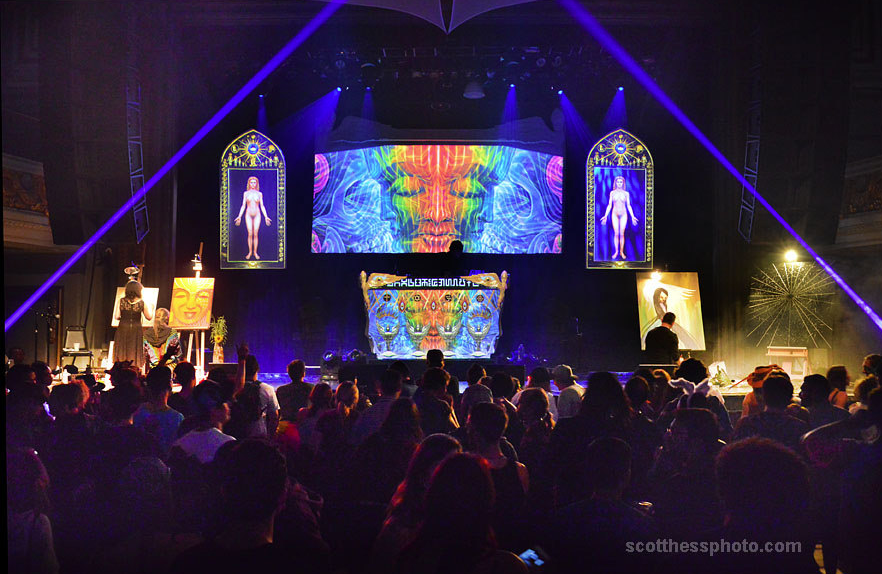 San Francisco stage honors the art of Alex Grey.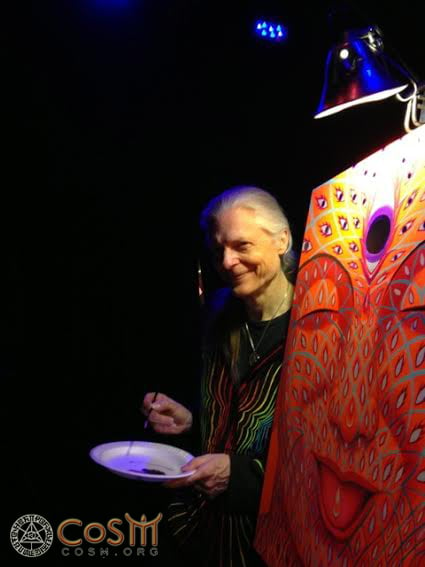 Alex Grey live painting at Bicycle Day, 2014.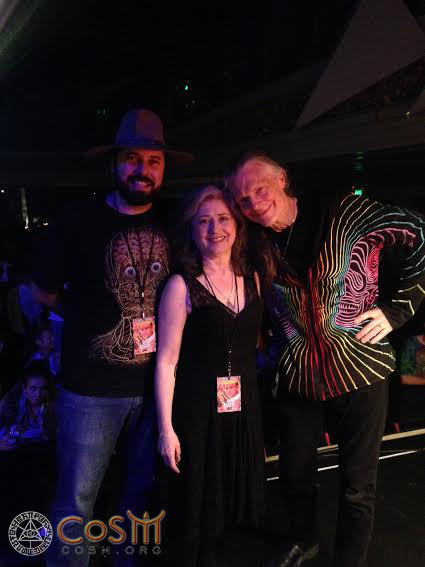 Artist Mars-1 with Allyson and Alex.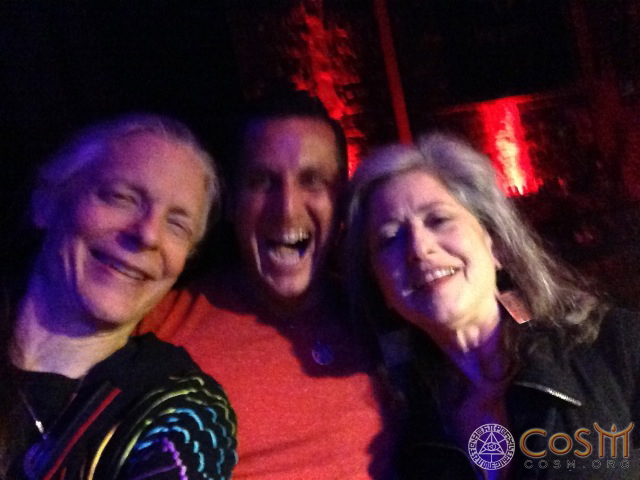 Alex and Allyson with Super Ace Tattooist, CoSM friend, Dave DiGiacomo.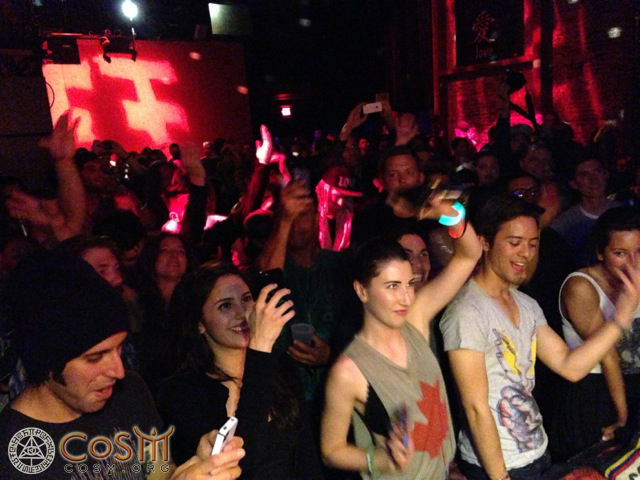 Dancing at Bicycle Day in San Fran.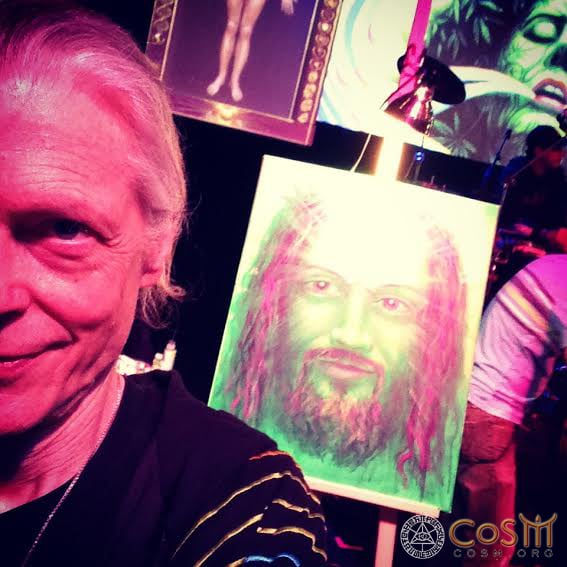 Alex Grey selfie with his  "Green Jesus" live painting.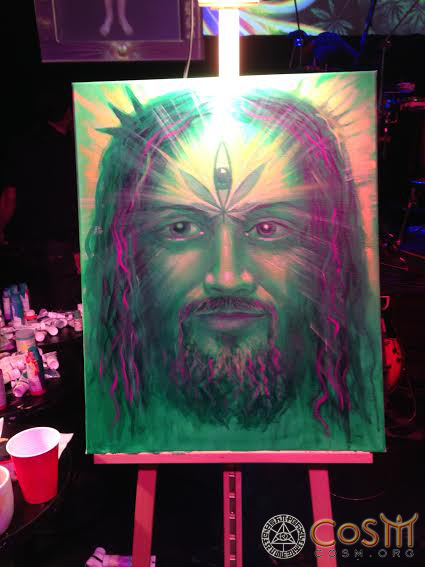 Happy Easter from the Green Jesus, Alex's live painting on 4/20 in San Francisco.