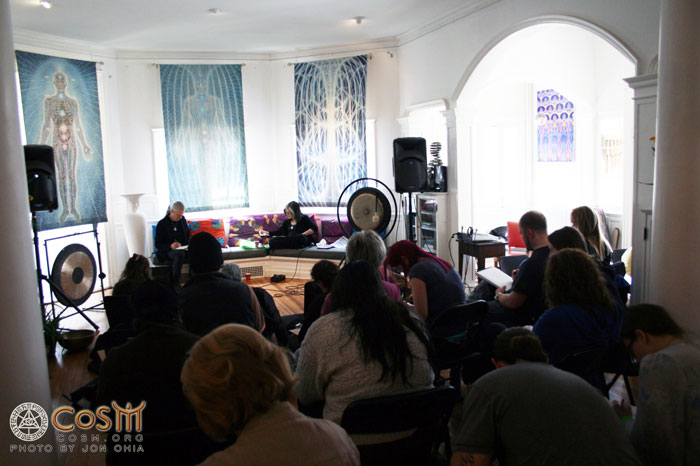 Alex and Allyson and guests enjoying an art meditation in the library.
For April's Art Church, CoSM welcomed visionary artists Adam Scott Miller and Burgandy Viscosi.  After a peaceful drawing meditation,  guests gathered for slide show presentations by the artists, who shared their stories and insights with the group. April Art Church also featured the unveiling of the visionary masterpiece, Cosmic Christ, the most recent addition to the CoSM Grey House Gallery. A big thank you to all the participants at Art Church, and to Burgandy and Adam for sharing their time and talents with us.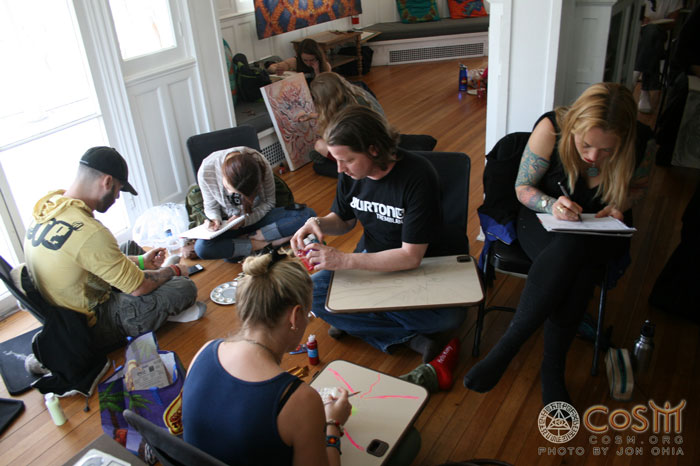 Burgandy Viscosi sketching with friends during Art Church.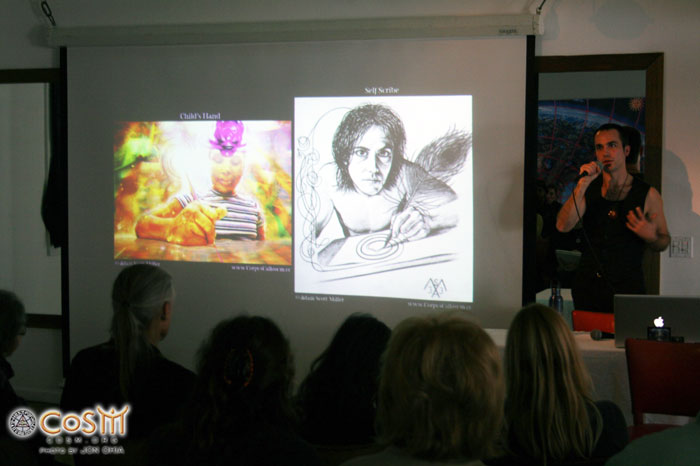 Adam Scott Miller sharing his art and philosophy.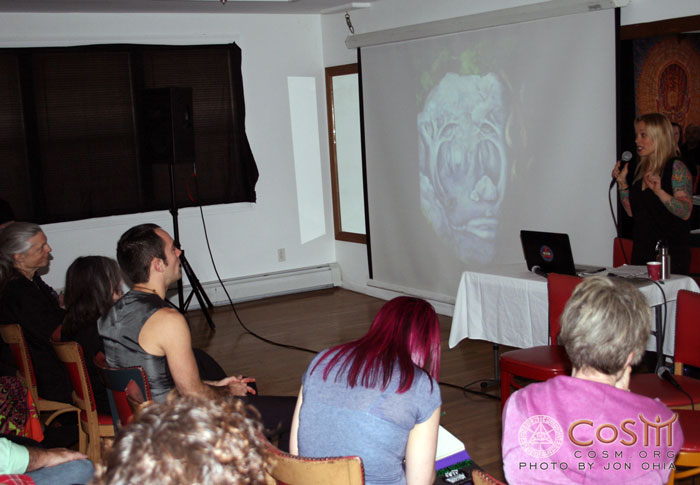 Burgandy presenting a slideshow of her paintings.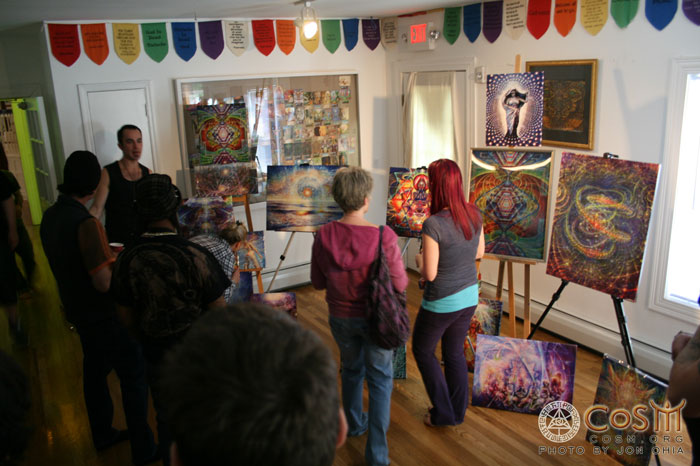 Adam Scott Miller speaking with guests about his art work.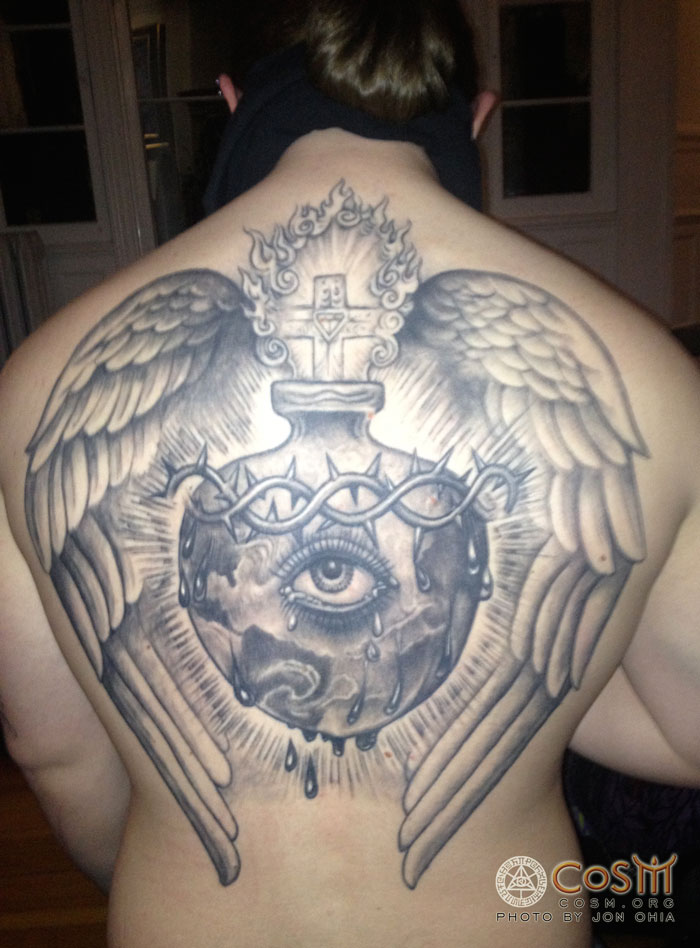 An art church guest with a large back tatoo of Alex's piece Eye Heart.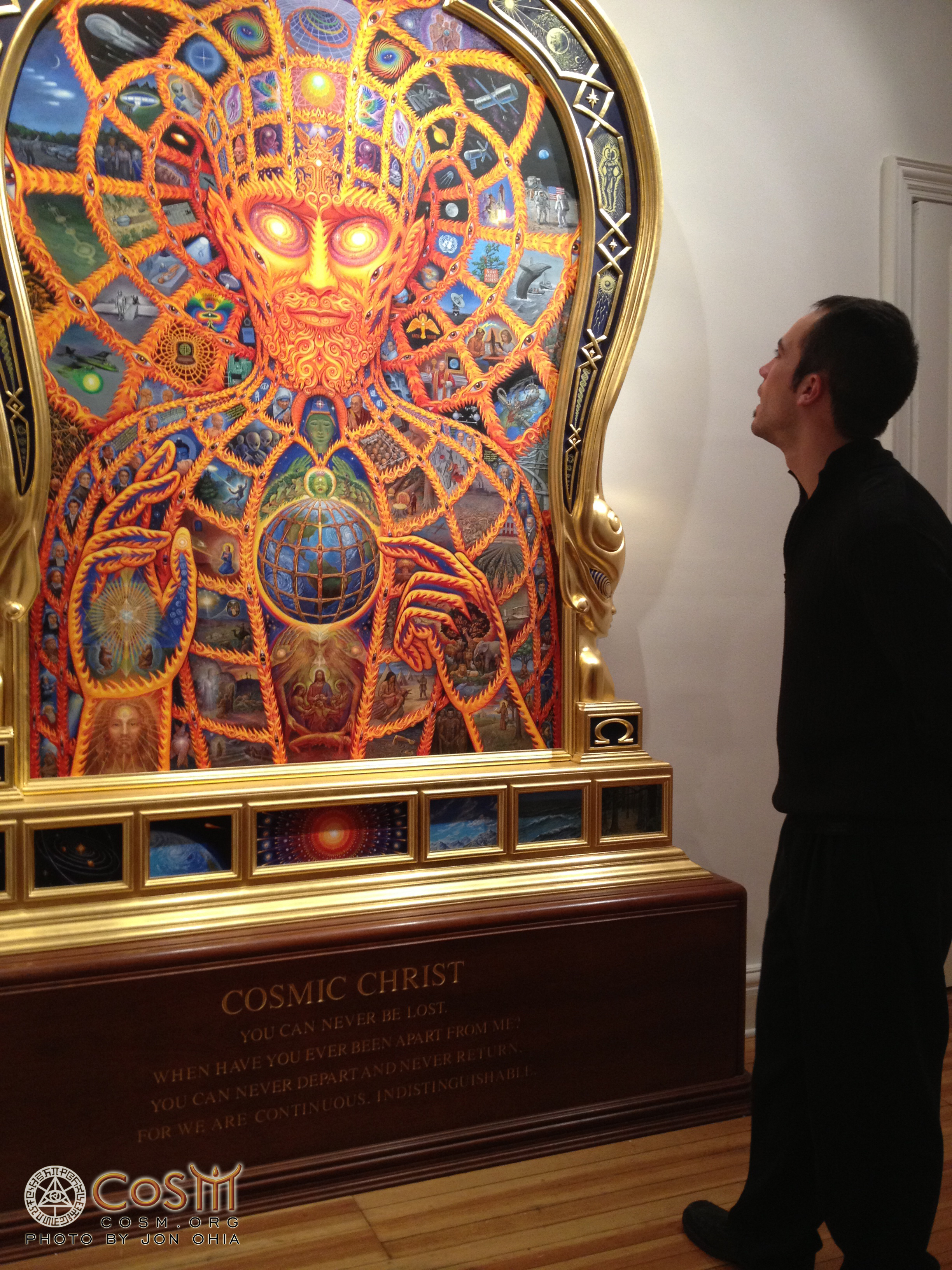 Adam Scott Miller contemplating the Cosmic Christ.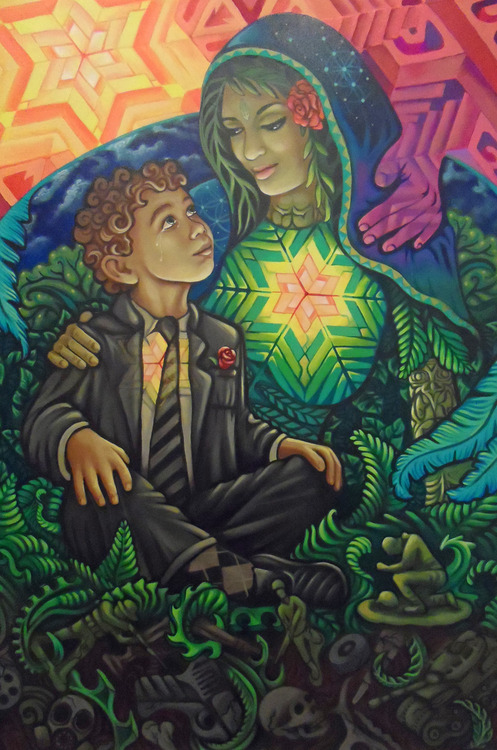 Art work by Burgandy Viscosi,
http://burgandy-viscosi.tumblr.com/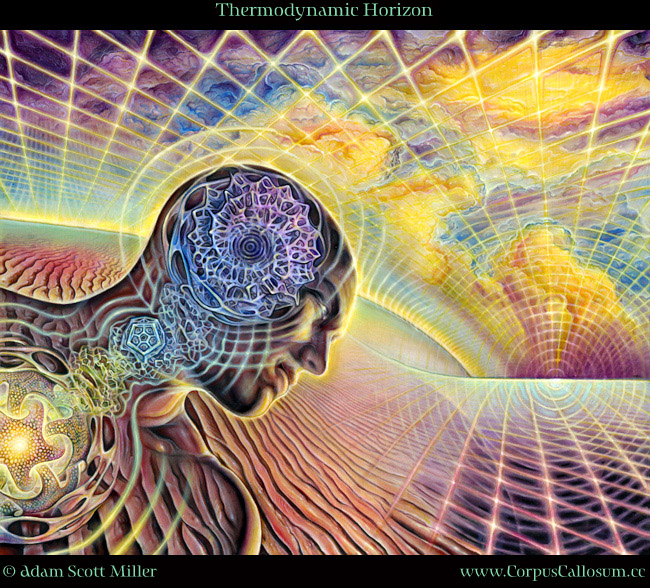 Thermodynamic Horizon by Adam Scott Miller,
www.corpuscallosum.cc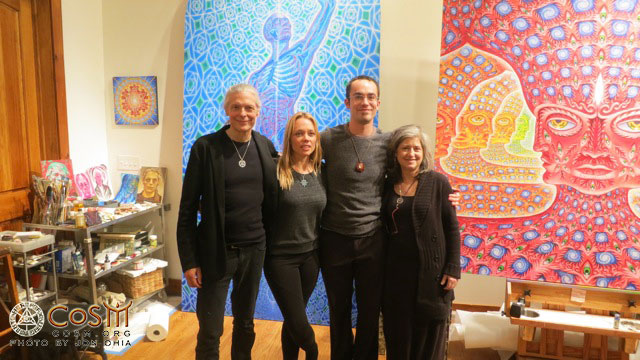 Alex Grey, Burgandy Viscosi, Adam Scott Miller, and Allyson Grey pose together in the Grey's studio.