[callout]
Calling All Temple Builders!
[/callout]
August is Membership month at CoSM.
It is a time when we invite supporters who clearly love the work, 
to consider taking a stand with us for the future of this radically welcoming creative home for Visionary Art.
Alex once heard a voice that told him: "Humanity hungers for a righteous task."
Building a temple and sustaining CoSM takes the support of a global family.
Members are the foundation of a spiritual community.
CoSM supporters live all over the world, visionaries with a passion for creativity as a spiritual practice, honoring all traditions.
Art renews our soul. Join us in this noble task.
Help Build Entheon, CoSM's Sanctuary of Visionary Art.
Become a sustaining member of CoSM.
It takes a lot of angels to build a Chapel of sacred art. CoSM Members are those angels. Celebrate art as a spiritual path with Chapel building as the ultimate expression of mystic communion. Become a member of CoSM today, and support this sanctuary of Visionary Art. Membership is $100 for a calendar year beginning with the date of purchase. CoSM Members receive:
• Exclusive Membership Card
• Free General Admission
• Entry to Full Moon events for one year
• Entry to Art Church events for one year
• Discount for Room Rentals Monday through Thursday with Coupon Code
• The Latest Issue of CoSM Journal of Visionary Culture
• Members Quarterly Newsletter
"Community is the ocean in which we swim. We are all products of associations that have shaped the development of our ways of thinking and being. Evolution is inter-subjective. Through conversations with friends we share our values and inner worldviews and discover better ways of being. Communities shaped by higher consciousness and conscience are vital keys to a sustainable relationship with the planetary lifeweb."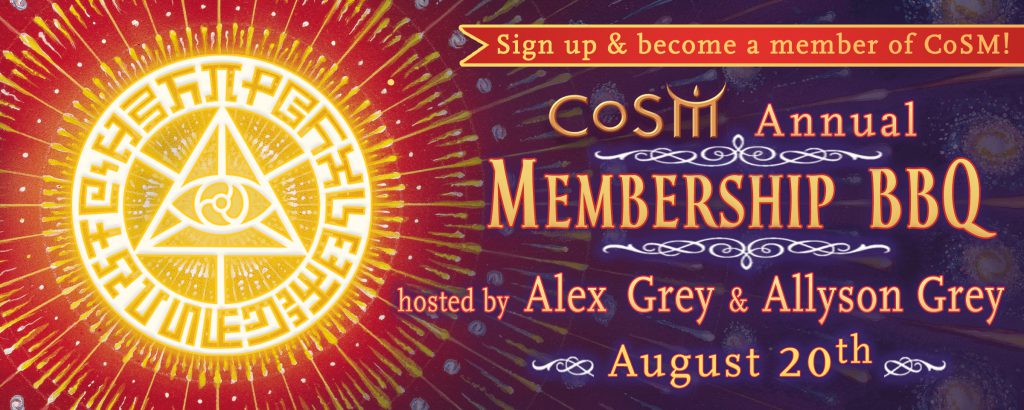 [callout]
CoSM Annual Membership BBQ
Hosted by Alex & Allyson[/callout]
Saturday, August 20th is CoSM's Annual Membership BBQ, a complmentary event for CoSM Members! Take a tour with Alex and Allyson, who will recount the history of the land, and the past, present and future of CoSM. Enjoy a delicious dinner prepared by our ace Chef and stay late for the Full Moon Gathering.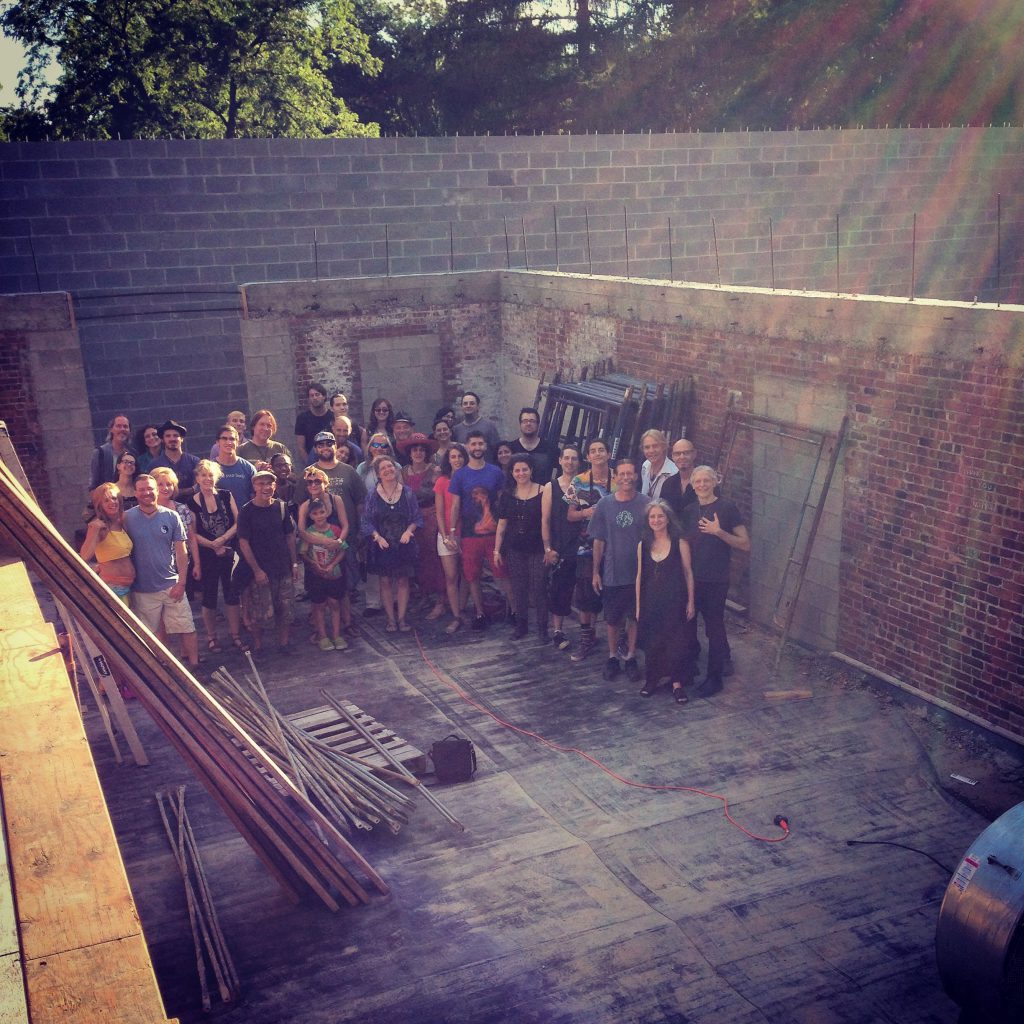 It takes a lot of angels to build a Chapel of sacred art. CoSM Members are those angels. Sign up today! Thank you for your support.
[callout]
Geometric Meditations 
as Practical Magic
Weekend Workshop
with David Heskin & Aloria Weaver
August 12th - 14th[/callout]
Join supreme artists, David Heskin & Aloria Weaver in this weekend's workshop on transforming the ancient symbolic language of geometry into art and contemplative practice.
Sacred geometry, through finite boundaries, can express infinite inner worlds. From two-dimensional shapes to three-dimensional solids, simple tools can map complex, intuitive shapes evidenced in art inspired by the fabric of our consciousness.
By drawing connections with the Geometer's tools, the compass and straight edge, connections of meaning are drawn within our creative mind. The group will collaborate on a drawing through meditative exploration. Bring drawing pencils, sketchbook, compass, and ruler.
Love,
Alex & Allyson