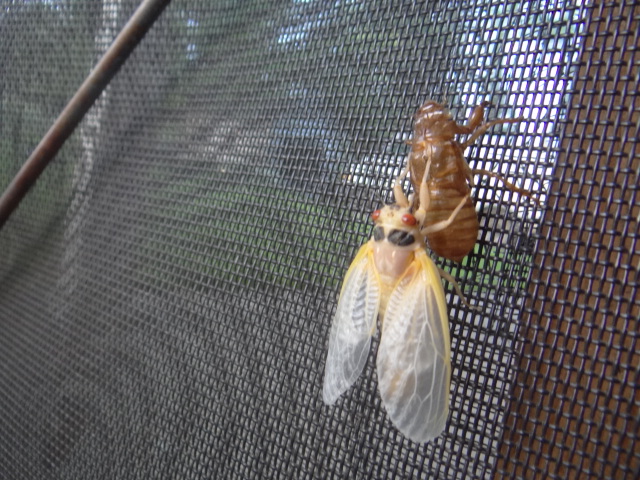 A golden cicada emerges from confines of its exoskeleton.
 The
Cicadas
are emerging from the ground to mate after 17 long years of being burrowed in the earth. These photos were taken on CoSM grounds by project manager
Brian James
over the course of the past couple of weeks as the cicadas surfaced from the safety of their underground womb. They can be heard and seen swarming over the ground, trees, and everything else they encounter. Their numbers should crest in July and August.
The mass influx of cicadas replenishes the food chain, birds, fish and other insects feed on their bodies; therefore the emergence of the cicadas can be viewed as a symbol of prosperity. Cicadas have been also been cited in myths and legends from around the world as symbols of reincarnation, and the process of continual renewal one must undergo to reach enlightenment. The cicadas have added an interesting and amusing element to life at CoSM, and we are thankful for their presence here with us during the summer.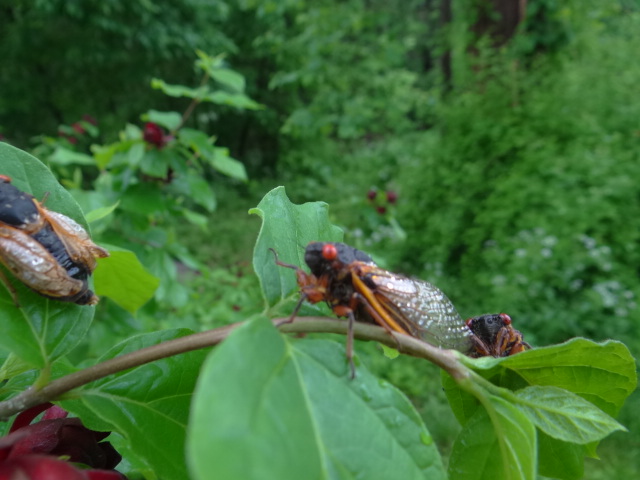 Cicadas showing their ruby eyes and jeweled wings on the branches of a tree.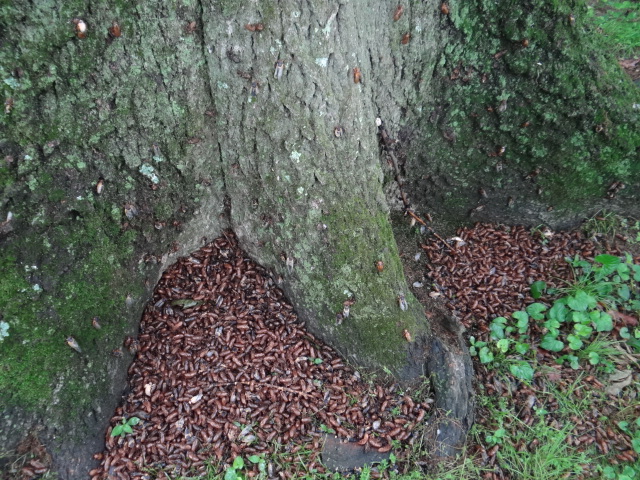 Piles of cicadas around the roots of a tree.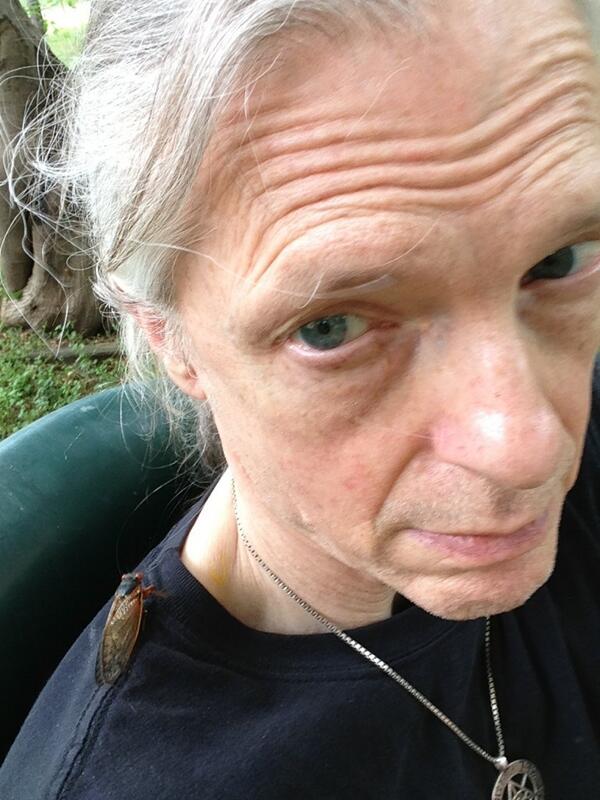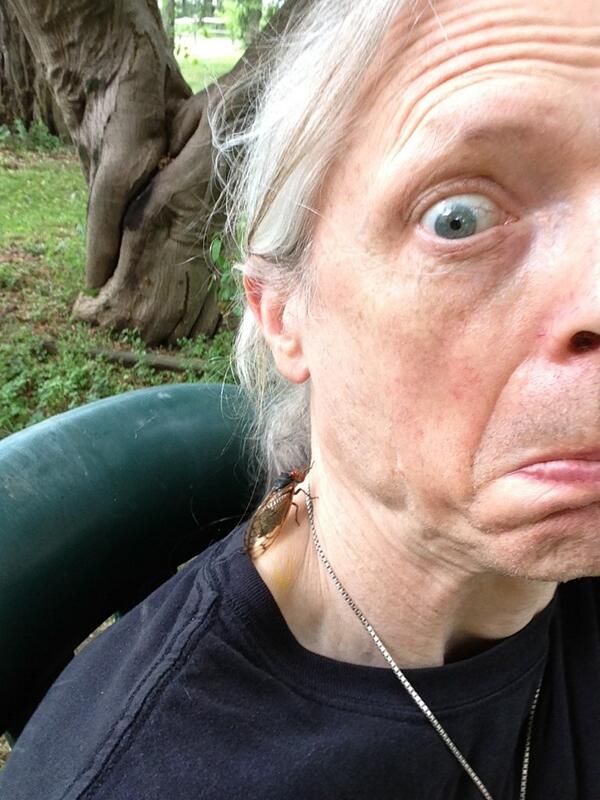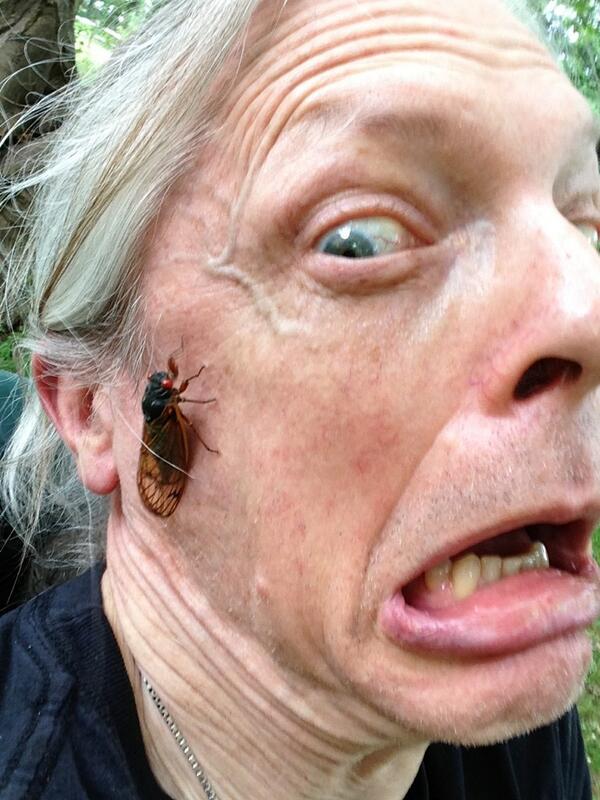 Alex and a cicada making friends.
Additional photos of the cicada circle of life taken by film-maker Colin Day-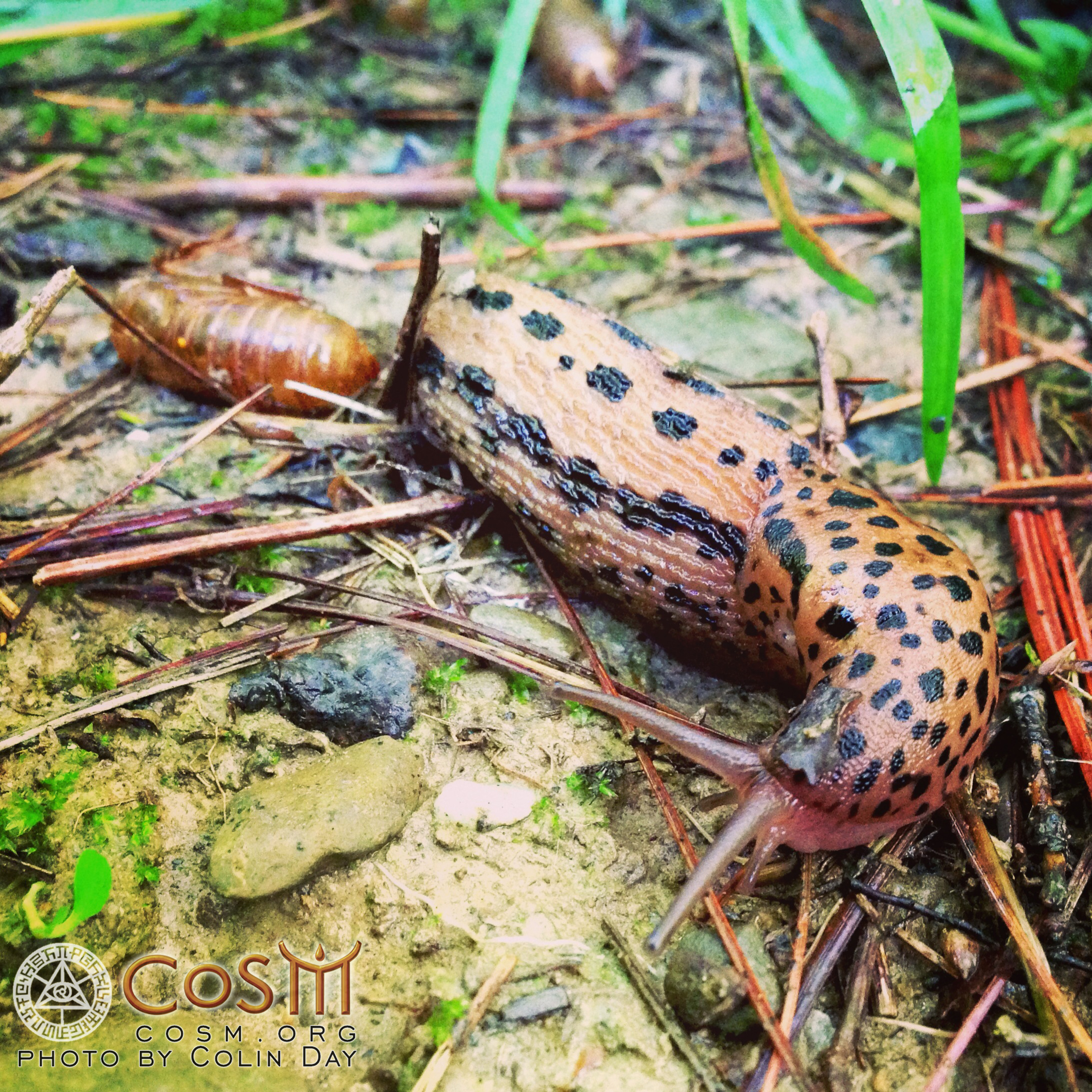 Slug at CoSM.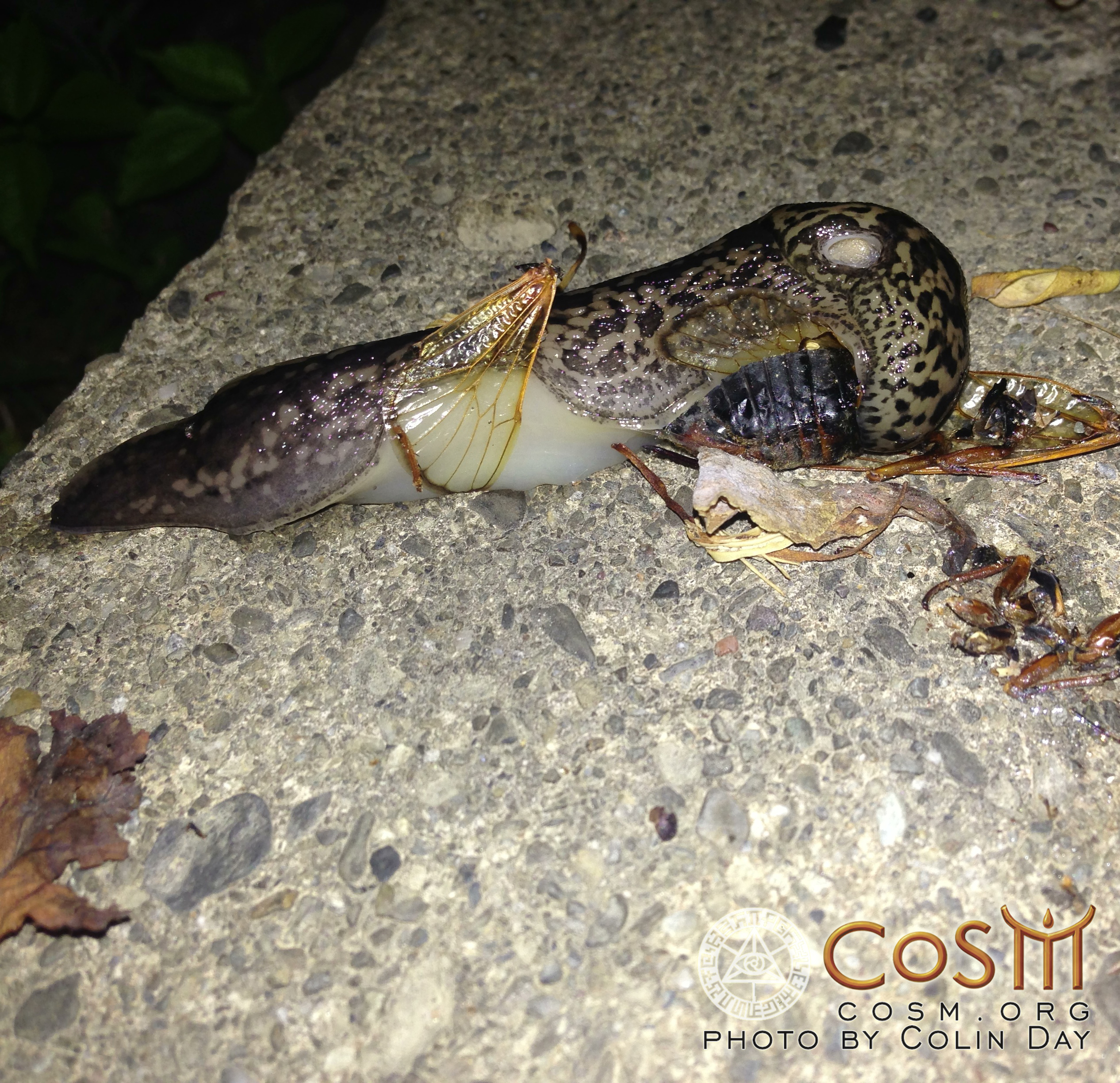 The slug cleaning up Cicada remains.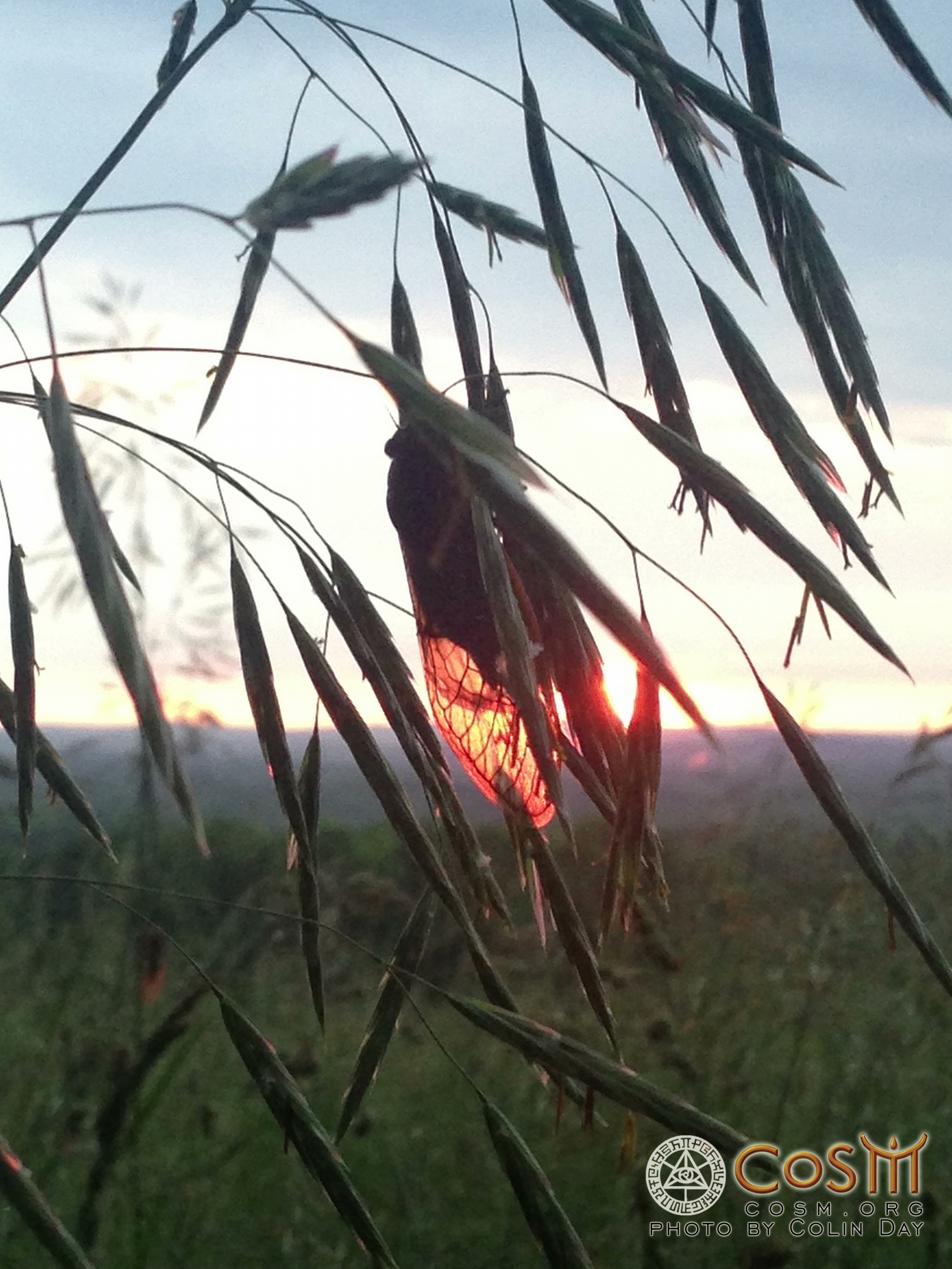 Cicada in the sunset.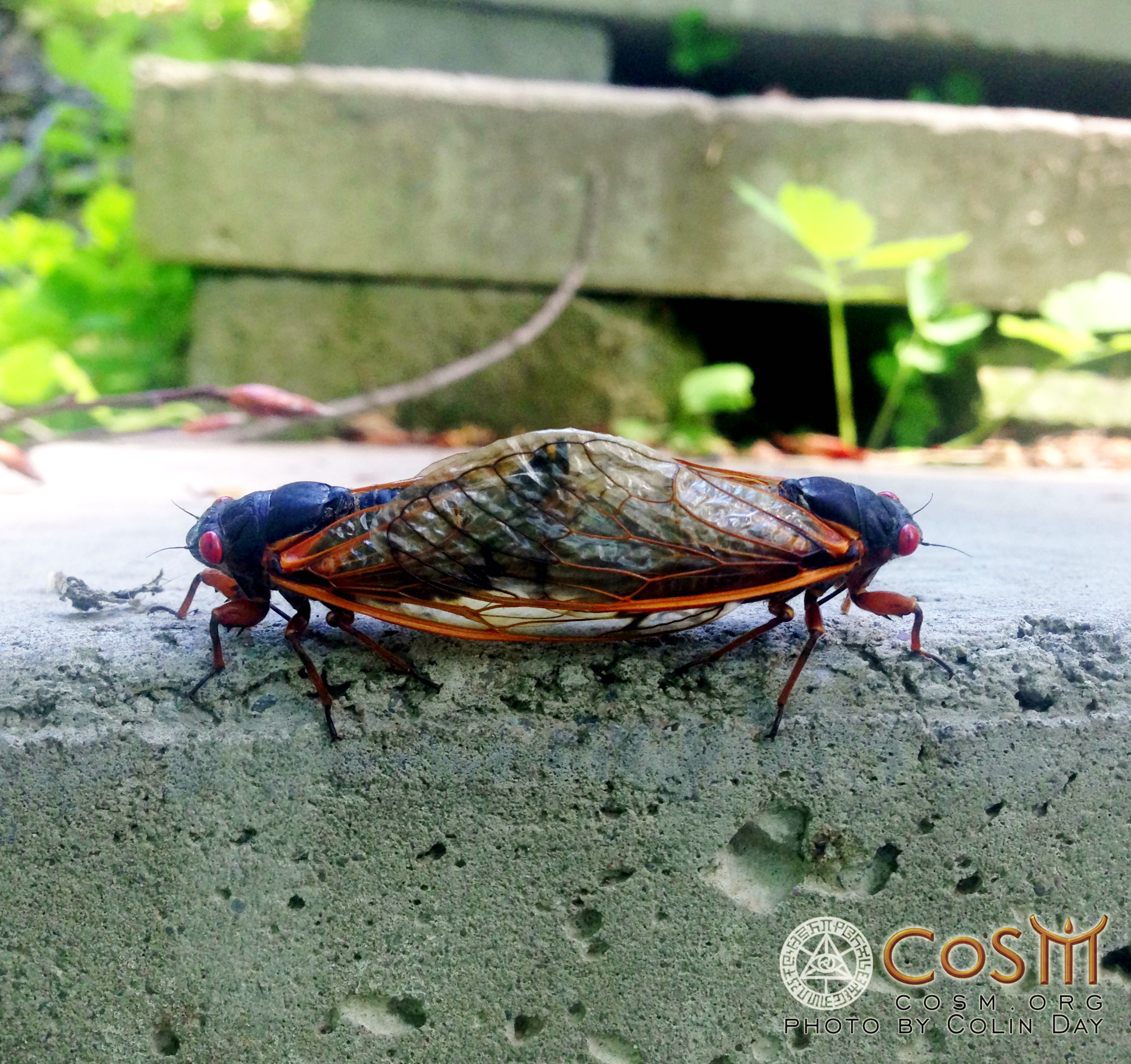 Cicadas mating in the same place the slug was found eating the cicada body the night before.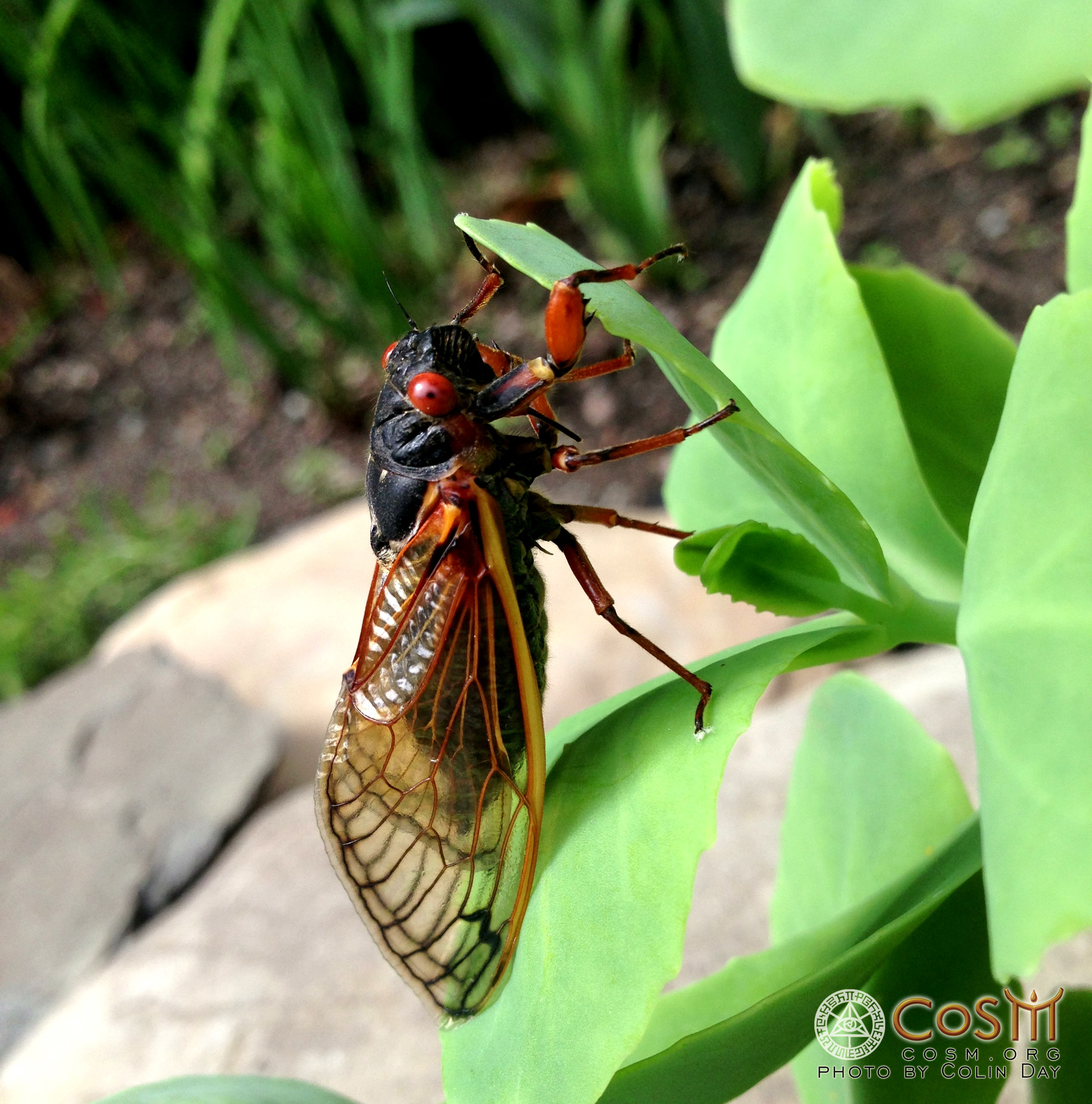 CoSM cicada.