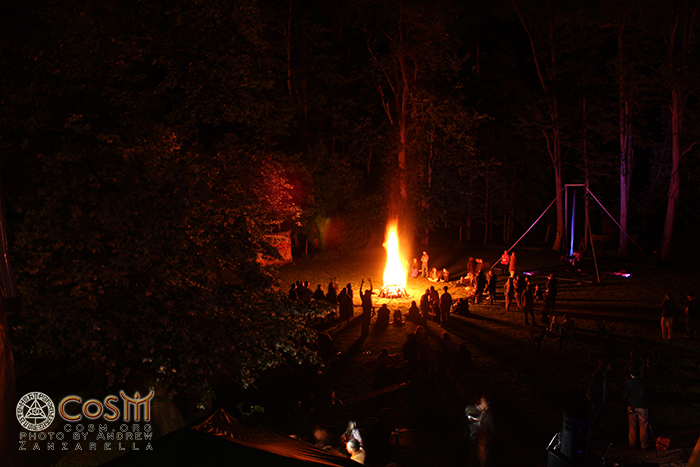 Consider the Source crowd around CoSM's bonfire.
May 19th, 2013 CoSM welcomed NYC-based rock band Consider the Source for a full day event which began with a music work shop, and concluded with an incredible concert.  Workshop participants enjoyed a sunny afternoon with quality music lessons provided by members of CTS Gabriel Marin, John Ferrara, and Jeff Mann. After the workshop, Alex and Allyson arrived to speak with the band about the creative spirit, music, and philosophy.
The concert began in full swing after the sun set. Everyone kept warm by the fire, while enjoying the spectacle of fire spinners and aerialists who moved to the mathmatical rhythms of Consider the Source.  Alex and Allyson set up their easels along side the band to paint and speak with guests. Consider the Source gave a memorable performance. To hear their music, you can visit their website at
http://considerthesourcemusic.com/source/
.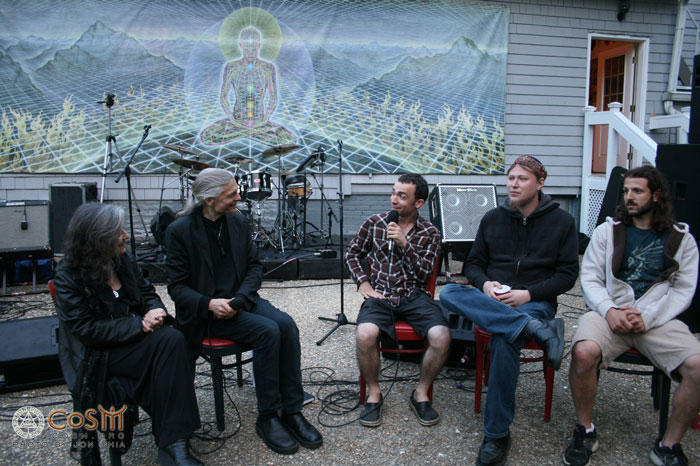 Allyson Grey and Alex Grey discuss music and creativity with Consider the Source.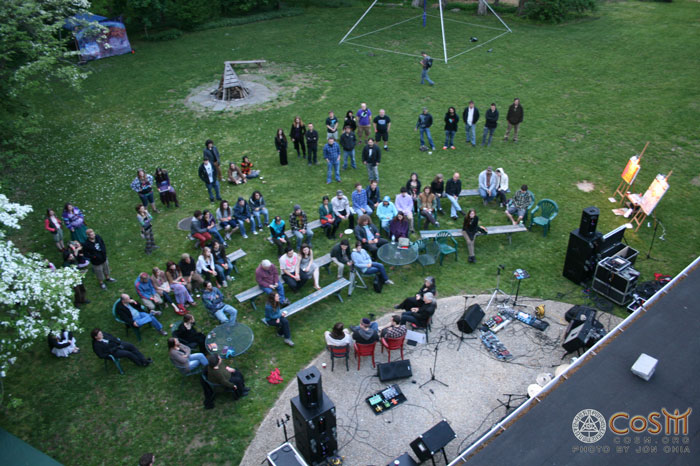 Consider the Source workshop crowd.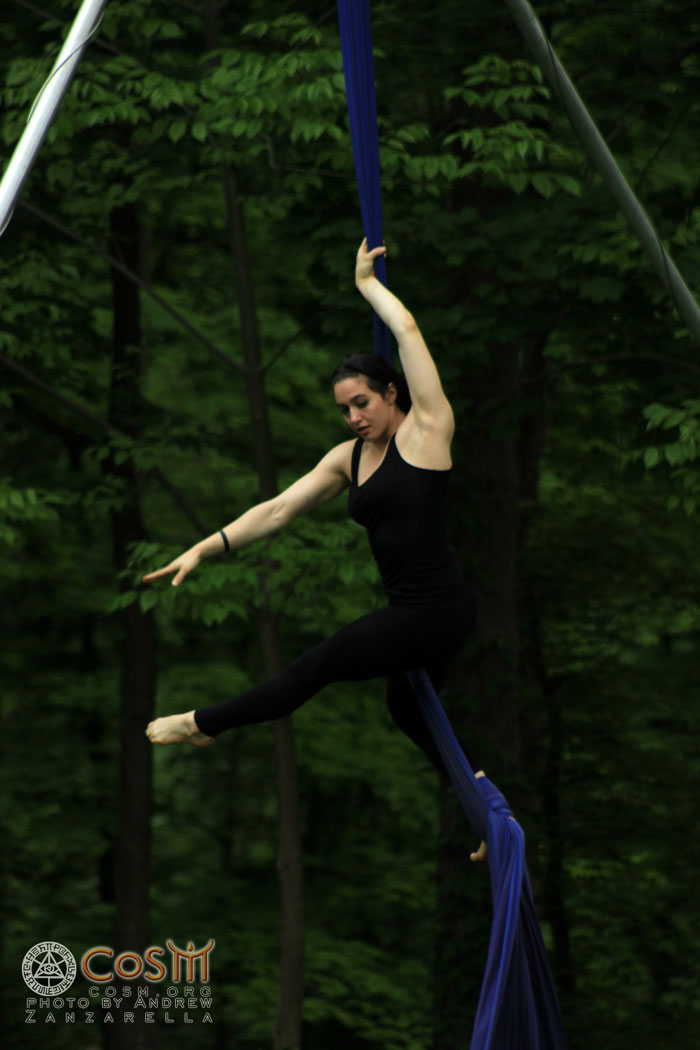 An aerialist poses during her warm-up.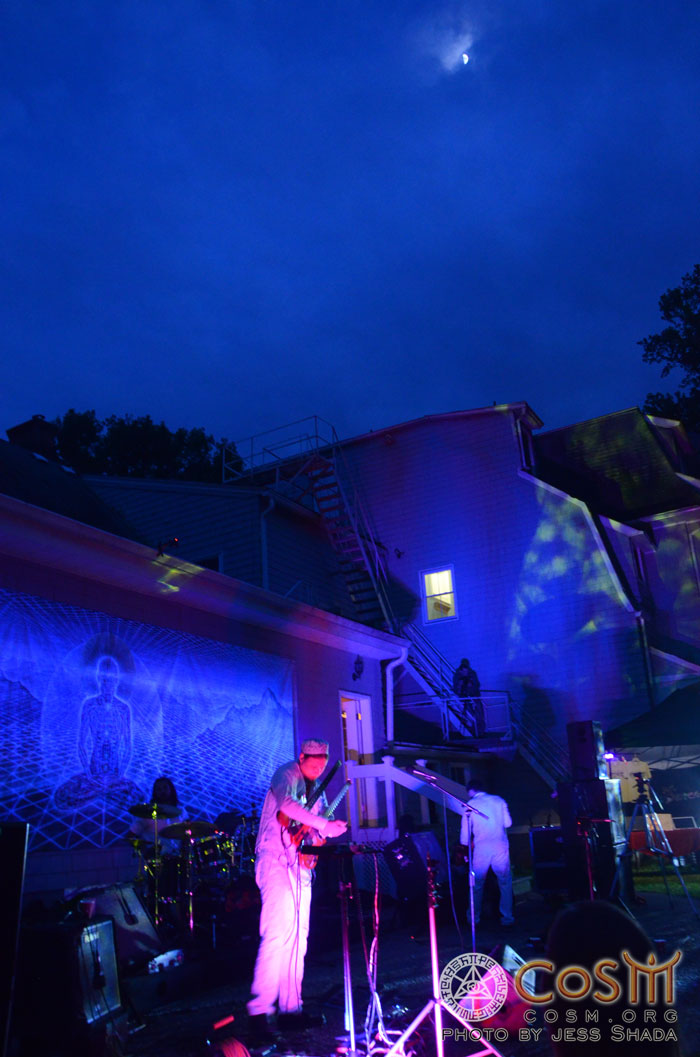 Consider the Source performs under the light of the moon.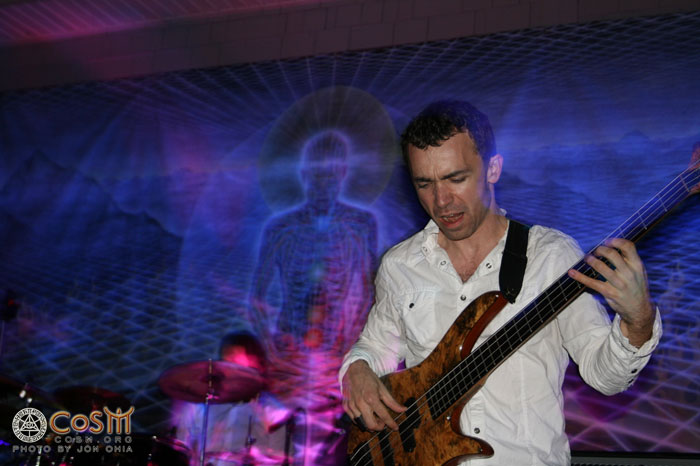 Consider the Source bassist, John Ferrara.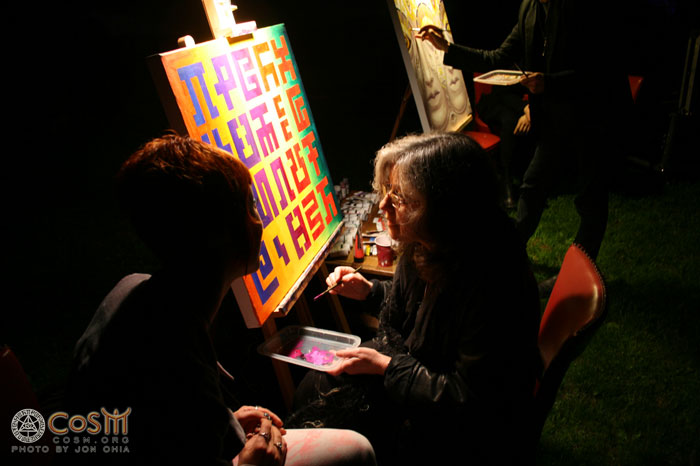 Allyson Grey speaking with CoSM garden architect, Margret Kelley.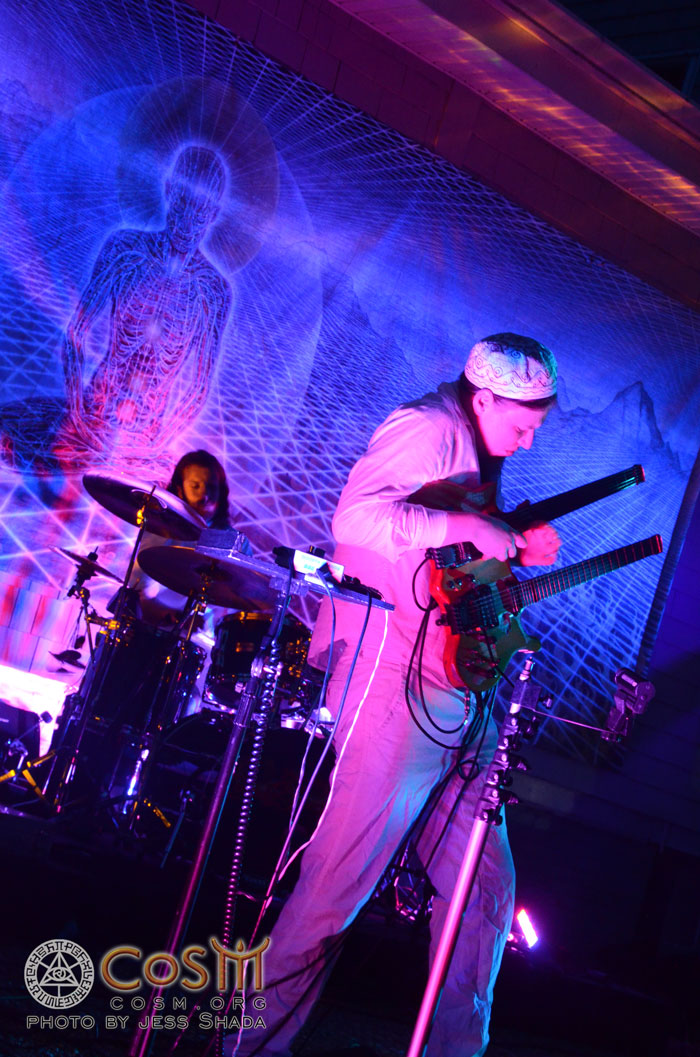 Consider the Source drummer, Jeff Mann, and guitarist, Gabriel Marin.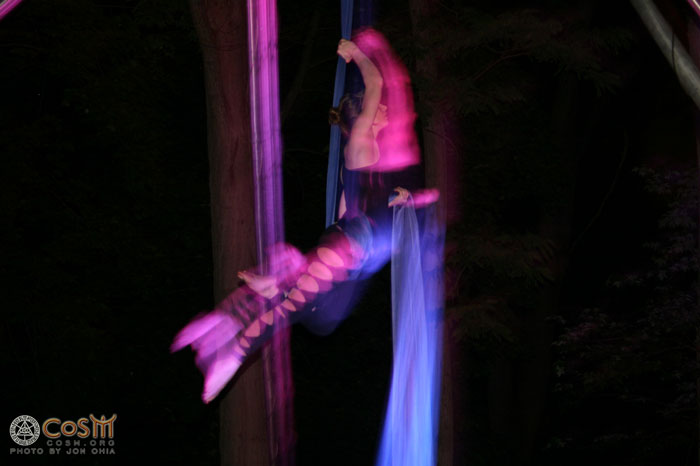 Aerialist from the Secret Circus performing with grace.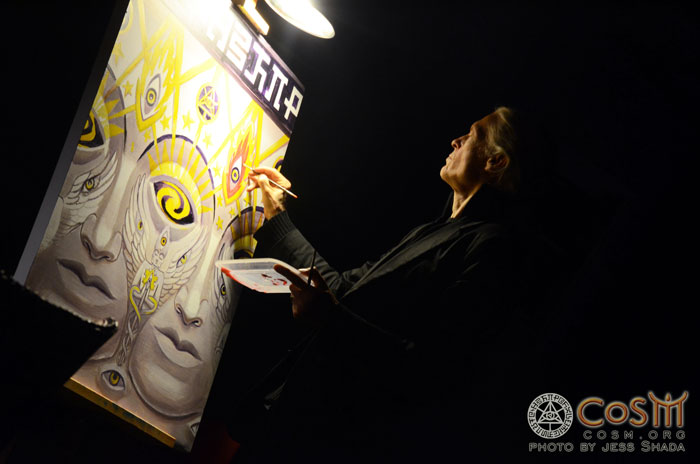 Alex Grey live painting faces of the Entheon temple.

Consider the Source members with Alex at May's Art Church.