Alchemy was in the air Saturday evening as creative creatures came out to play. CoSM's Deities and Demons Masquerade Ball is an annual opportunity to embrace the light, the shadow, and the mysteries of life.
Supernatural beings, skeletons and deities, to mystical creatures, demons, jedis, and more came dressed to impress. MC Mrs. Reaper facilitated a costume contest where everyone had the opportunity to strut their stuff. A full line up of performance art featured maestros Alex & Allyson, Mark Henson, Seth Leibowits, John Shook, Joness Jones, and more. Music masterminds Mindex, Supersillyus and David Starfire kept the dance floor heated with energy. Outside fire performances by The Sensory Collective provided quite the spectacle.
The festivity flashed by in a blink of an eye, but the essence still remains. Thank you to all who took part in making this spooktacular celebration a night to remember!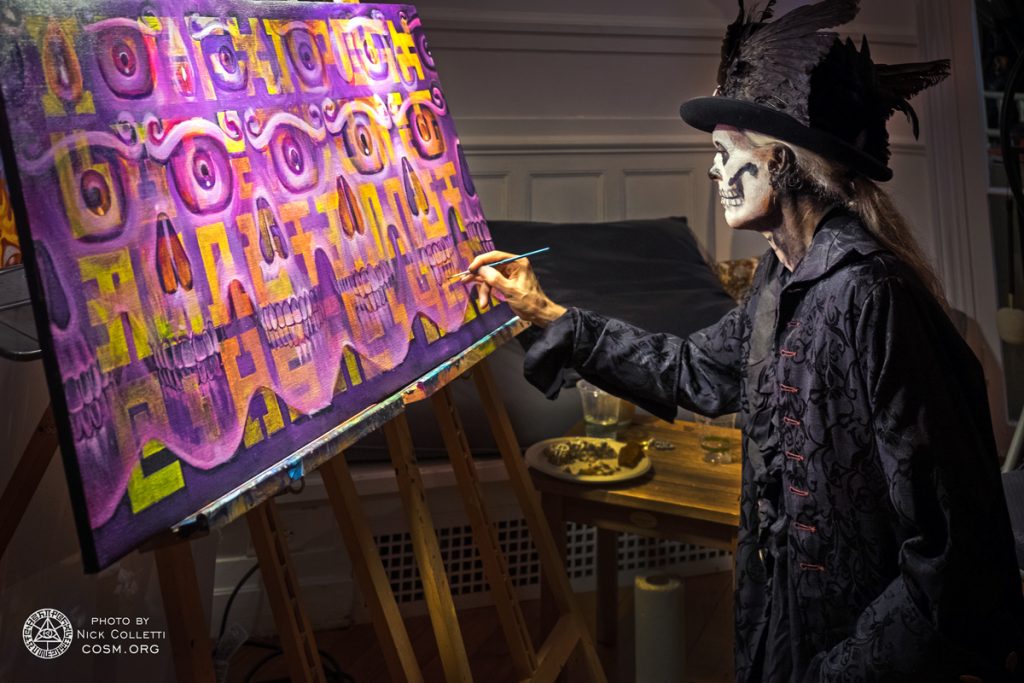 Mr. Grim Reaper adding delicate strokes to his collaboration with Mrs. Reaper.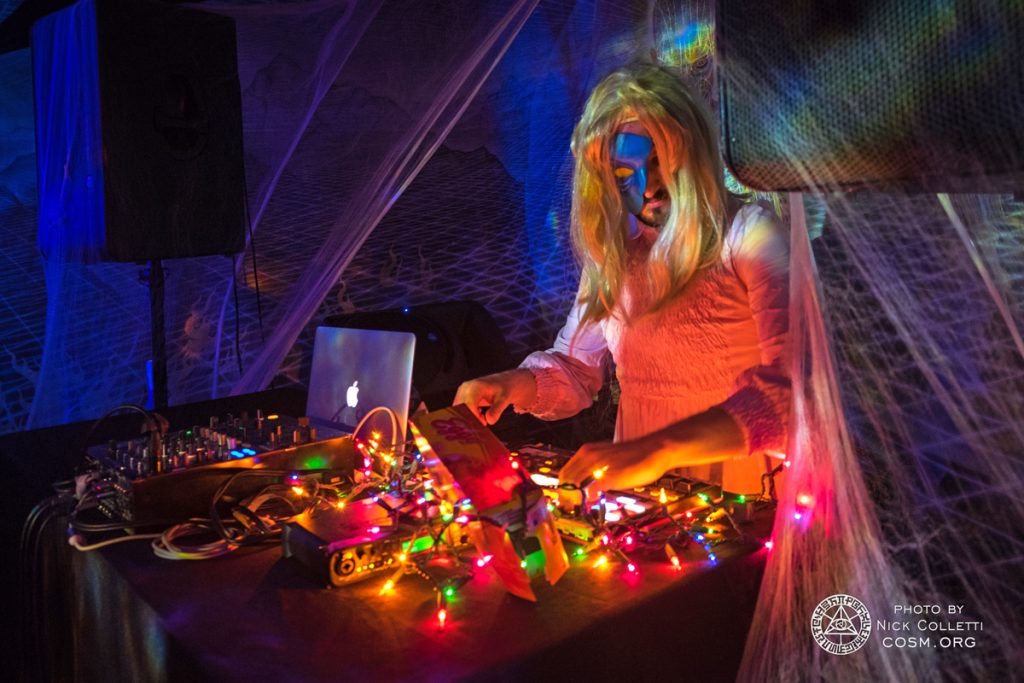 Supersillyus, dressed as "Eleven" from the famous show Stranger Things, lit up the dance floor with his funky beats.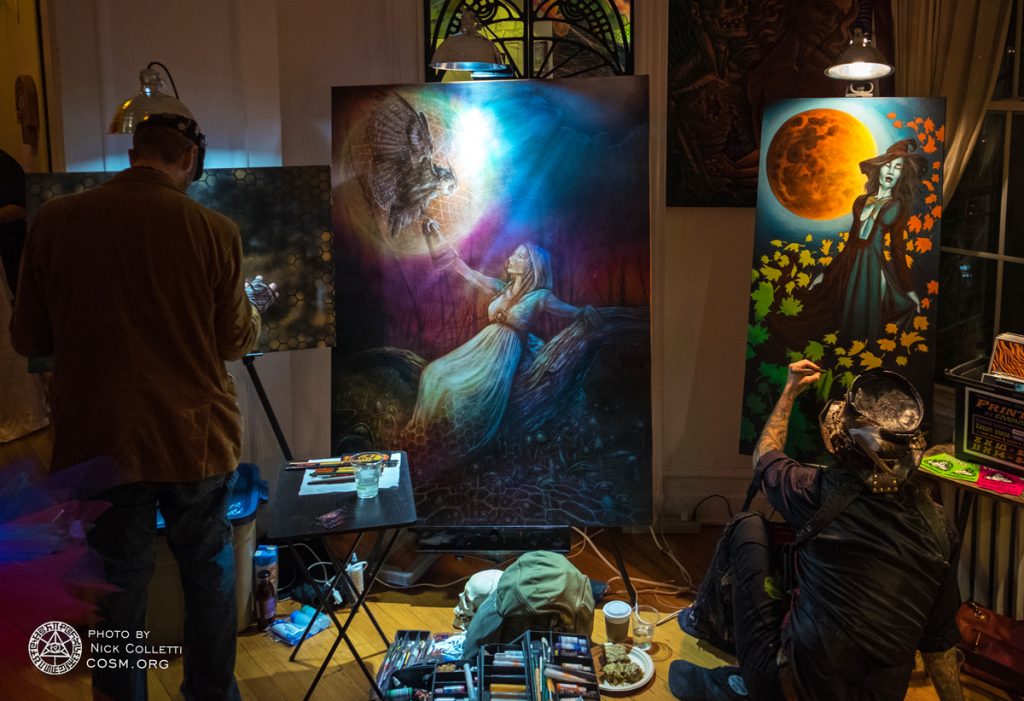 Live painters Seth Leibowits and Mike Cannistraro add their spooky touches to their works in progress.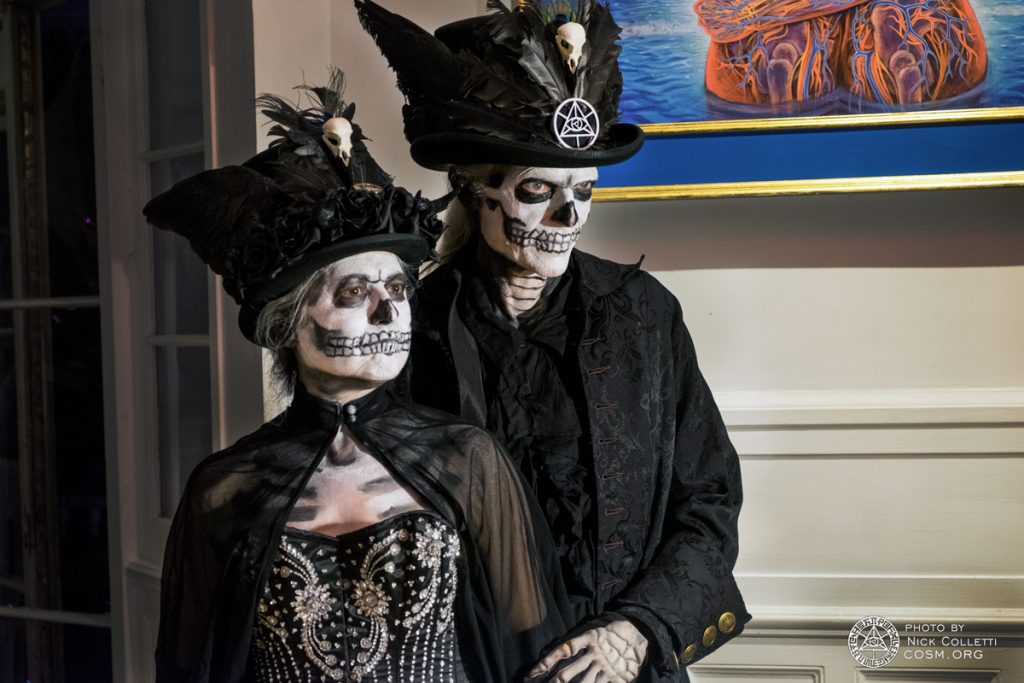 Mr. & Mrs. Grim Reaper dressed to the nines.
Save