Creativity and inspiration are stirring at CoSM. The Autumn is marked by leaves changing colours and falling to the ground, painting the landscape with greens, reds, yellows and oranges.



This past week was a flurry of activations. Artists of the divine, David Heskin and Aloria Weaver graced the mushroom cafe along with work from Amanda Sage. The full moon visionary art workshop was an exploration of the creative impulse in painting through the ages, culminating in a discussion with David and Aloria (DnA). A beautiful full moon brought much divine music including epic level drumming by John Marshall and Marshall Lefferts, and the incomparable BioLuMigen.

Sunday

hosted an journey into Nature Mysticism including an art making meditation, wisdom transmissions, a presentation on Nature Mysticism in art through the ages, and a walk through the landscape to Entheon which is breaking new visionary ground.
The CoSM journal team met this week to activate the new CoSM journal! This year we explore the Divine and our direct personal relationship to it. We are sharing perspectives from artists, philosophers and leaders about their own experience of the Divine. Feature luminaries include Rupert Sheldrake, Barbara Marx Hubbard, Ralph Metzner, and Starhawk. Artful depictions of the Divine are reflected from an array of amazing artists like Judy Chicago, Oleg Korolev, Vibrata Chromodoris, Andrew Gonzalez, Luis Tamani and Michael Divine. 
Visionary Love to the CoSM community
- Delvin



Your art can be an integral part of this historic annual. Visionary artists working in every medium can sponsor space in the journal to share their work in the Cosmic Gallery. Contact 

[email protected]

 to sponsor space for your art, message or business. Take a stand with CoSM and have your work shared next to high level visionary artists and thinkers from around the planet.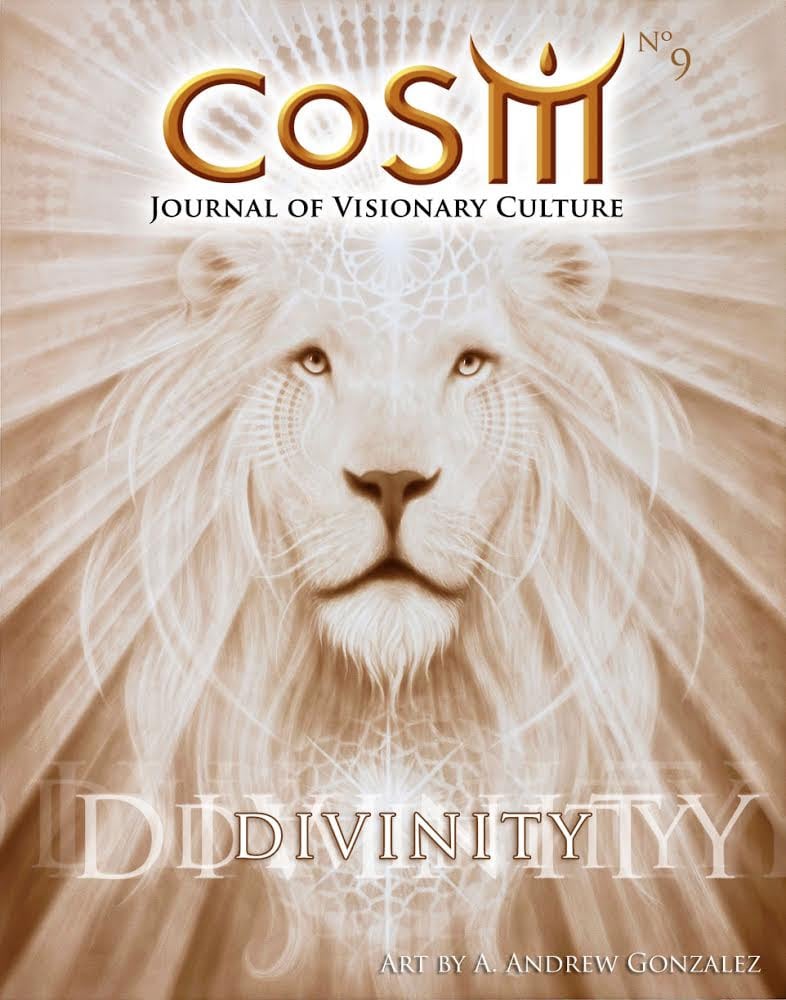 THE 4th ANNUAL VISIONARY ARTS FAIR IN ATLANTA & ASHEVILLE

For the 4th consecutive year, Area51Presents will host the VISIONARY ARTS FAIR with Alex Grey and Allyson Grey.
See you there!


THIS WEEKEND AT CoSM:
MANDALA: SACRED ART OF AWAKENING

In many spiritual traditions, the mandala is considered a symbol for wholeness and is used as a focal point for meditation, introspection, and healing.  When you move deeply into the process of creating a mandala and enter into the sacred circle, you awaken to the energetic essence of your true self, your luminous self, and open yourself up to profound healing.
Join Eileen "Rosie" Rose and Dr. Michael Garger for an amazing weekend at CoSM, where you get an opportunity explore the your imagination through the world of the Mandala!
Hope to see you soon at CoSM!