Saturday @ CoSM: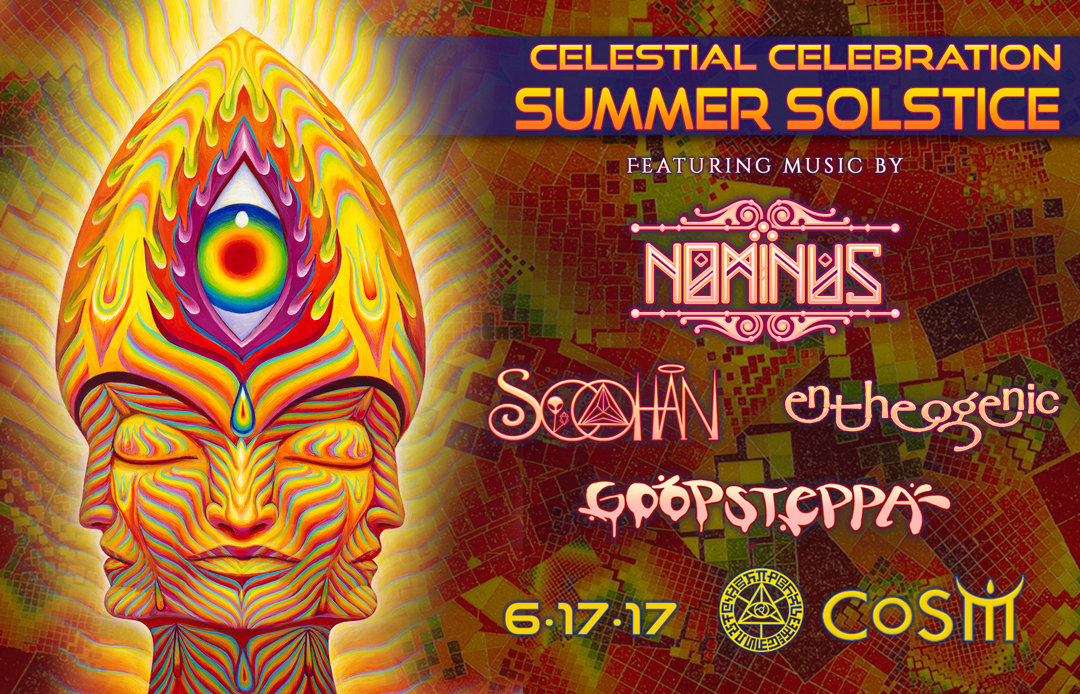 CoSM Summer Solstice Celestial Celebration
hosted by Alex & Allyson
7:00 pm - 1:00 am
CoSM's Annual Summer Solstice honors the Triumph of the Light over the darkness.
Alex & Allyson will join visionary friends and cosmic family to celebrate the longest day and welcome the lightest, brightest, shortest night of the year. This summer night's journey opens with wisdom in the Library.  How have celestially conscious cultures around the world celebrated the Summer Solstice for throughout history?  Begin the evening's journey with us in the Library at 7:00 pm.
The fire-circle will open at 10pm with flaming performances of dance and dexterity. Catch the stylings of ace electronic musicians including the notorious Nominus, Entheogenic, Soohan, and Goopsteppa. Co-create a Sand Mandala with Rosie and Dr. Mike.
Throughout Grey House, live-painting will inspire creative flow. Check out works-in-progress by Alex & Allyson, Caren Charles, Joness Jones, Kaliptus, Martin Wittfooth, Sergio Baralle, & Stella. Sip and snack on homemade goods from the Mushroom Cafe. Find artful gifts in the CoSM Shop.
Outside, gaze into the blazing bonfire, hang out in the Intention-Setting Tea Tent or the multi-projection extravaganza of the Starwood Dome. Trees are the backdrop for the extraordinary laser art of Thai Ghai. Airbrush painting will be demonstrated by John Shook. Back in house, Keira will be body-painting the love tribe.
Let the Summer Solstice light up your power at CoSM on Saturday.
---
Sunday @ CoSM: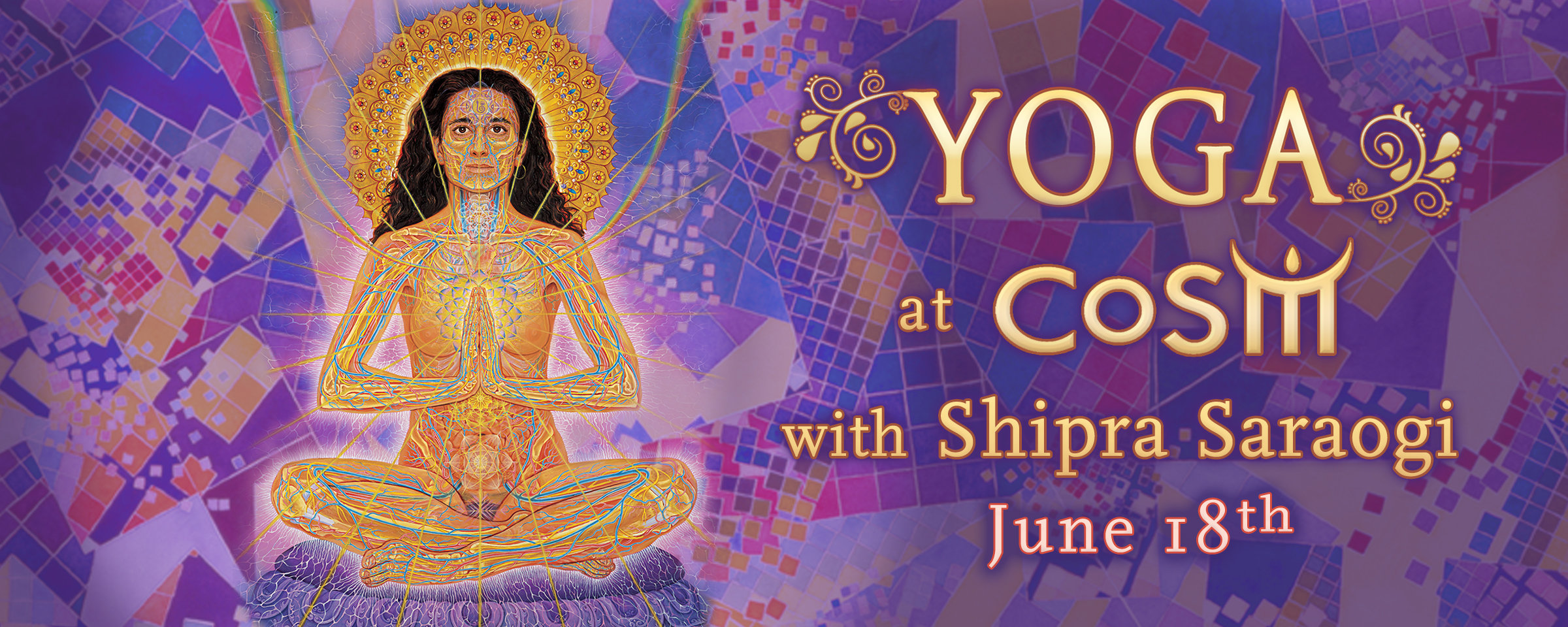 Morning Yoga
with Shipra Saraogi
10:00 am - 12:00 pm
Sunday, late-morning, come to CoSM for the ultimate out-of-body experience, Morning Yoga with Shipra Saraogi.
A CoSM favorite, Shipra gently guides yogis & yoginis toward their body's own potential. Through illuminated guidance, Shipra leads participants toward rejuvenation on a safe journey to deepen any asana practice.
All levels of experience will be comfortably nurtured and challenged in Shipra's yoga class. Yoga begins at 10am, $10 donation requested. Mats available.
---
Create with Alex & Allyson This Summer
Figure Drawing
with Alex & Allyson
Saturday, June 24th
7:00 pm - 10:00 pm
Practice Figure Drawing, guided by Alex Grey & Allyson Grey, now a periodic feature at CoSM. Learn some helpful tips and essentials that will hone your drawing skills, including basics anatomy and proportions, shading & highlighting, integrating figure, space and form. Portray the physical and metaphysical anatomy, with inspiration from a beautiful yogini and a musical journey.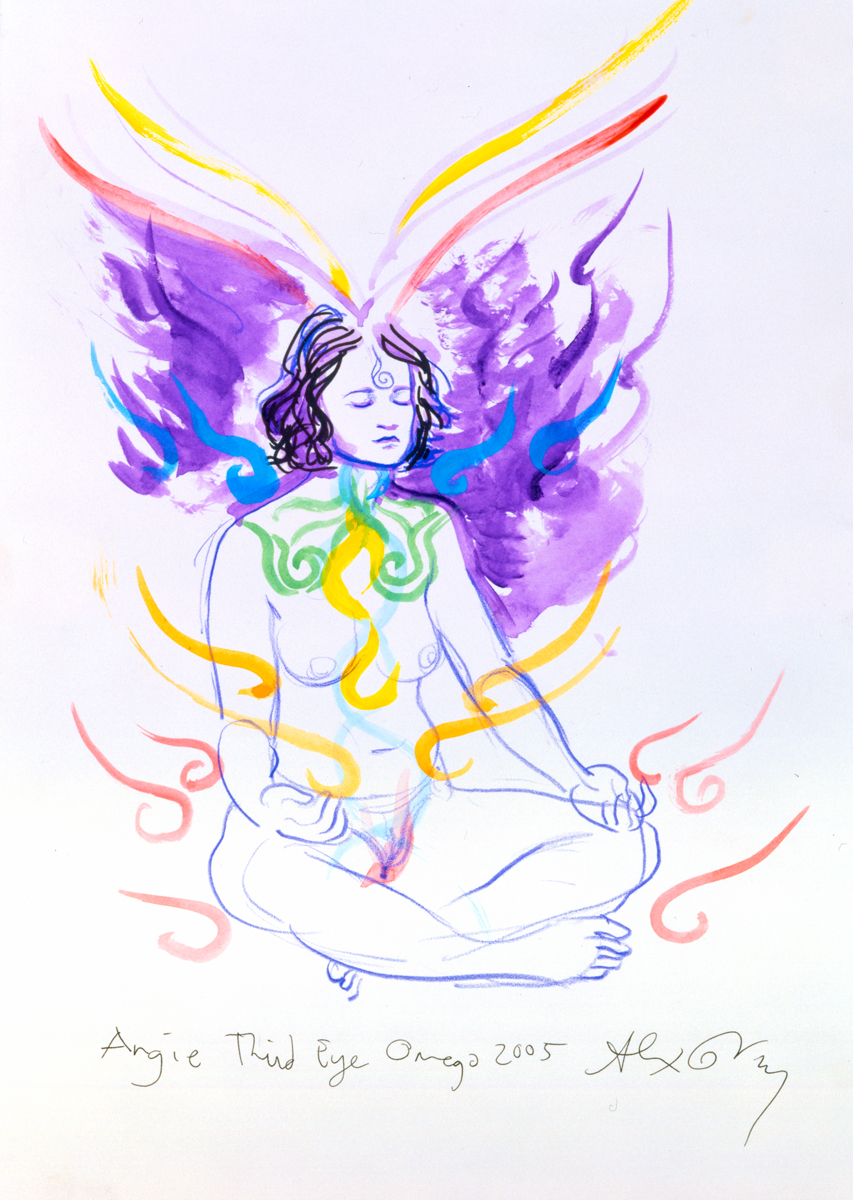 Artists at all levels of experience and skill will practice rendering the human form. It's a big PLUS to bring your favorite portable supplies. Bring a travel easel if you like you use one.
Tables, seating, basic paper and pencils will be available.
Let's draw together!
---
Visionary Art Intensive @ Omega Institute
For ALL LEVELS of Ability & Experience
Sunday, June 25th - 30th
CoSM tour & BBQ to follow on Friday, June 30th.
Visionary artists Alex Grey and Allyson Grey teach painting and drawing from the wellspring of divine imagination. In this workshop, artists at any level of experience create from the sacred ground and the mystic eye.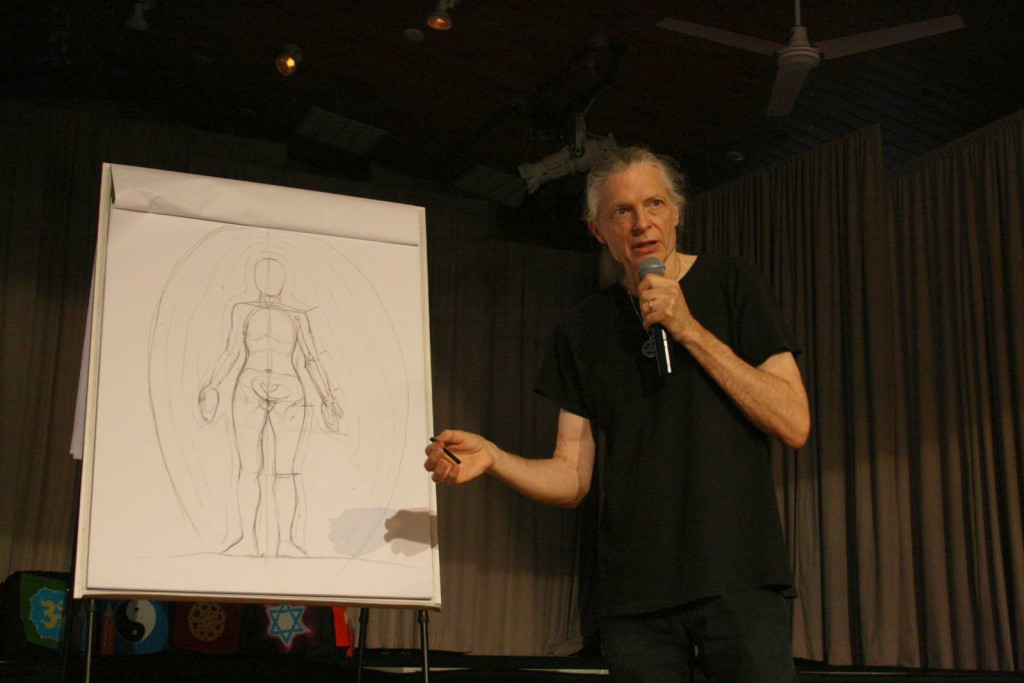 Through illustrated talks, vision practices, and group interaction, we empower the process of bringing our heart's iconography to outer form and examine the worldwide visionary art movement.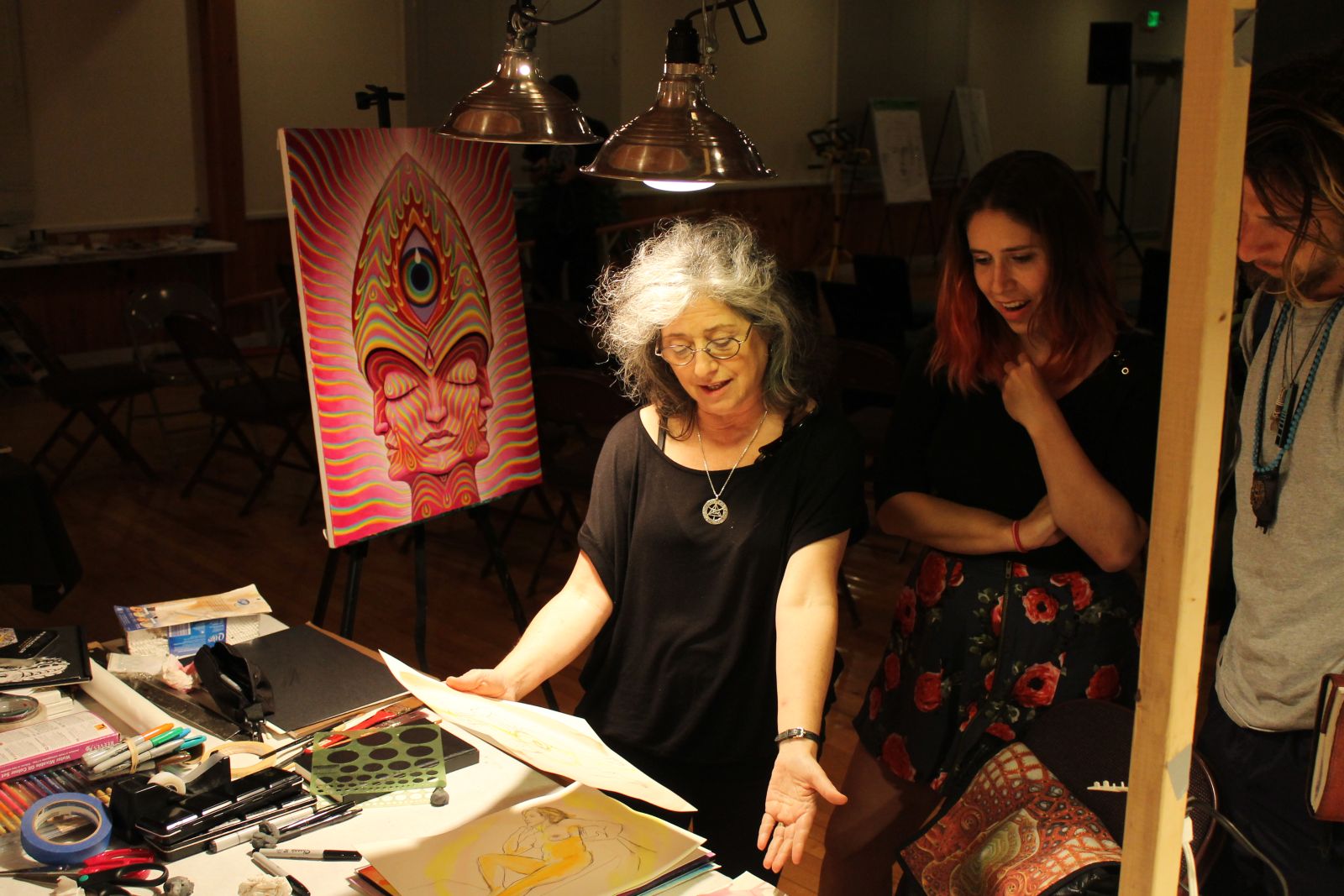 Using guided imagery, meditation, shamanic ascent, and live model chakra drawings of body and soul, we open the doors of the imagination to the theater of revelation. Utilizing basic materials such as graphite, colored pencils, pastels, and watercolors, we commit mental pictures to paper and discuss the aesthetic dimension of our mystical experiences. Explore art as a spiritual path and art as a career, address technical concerns, and define your creative goals.
CLICK HERE FOR MORE INFO AND REGISTRATION
.
Love,
Alex & Allyson