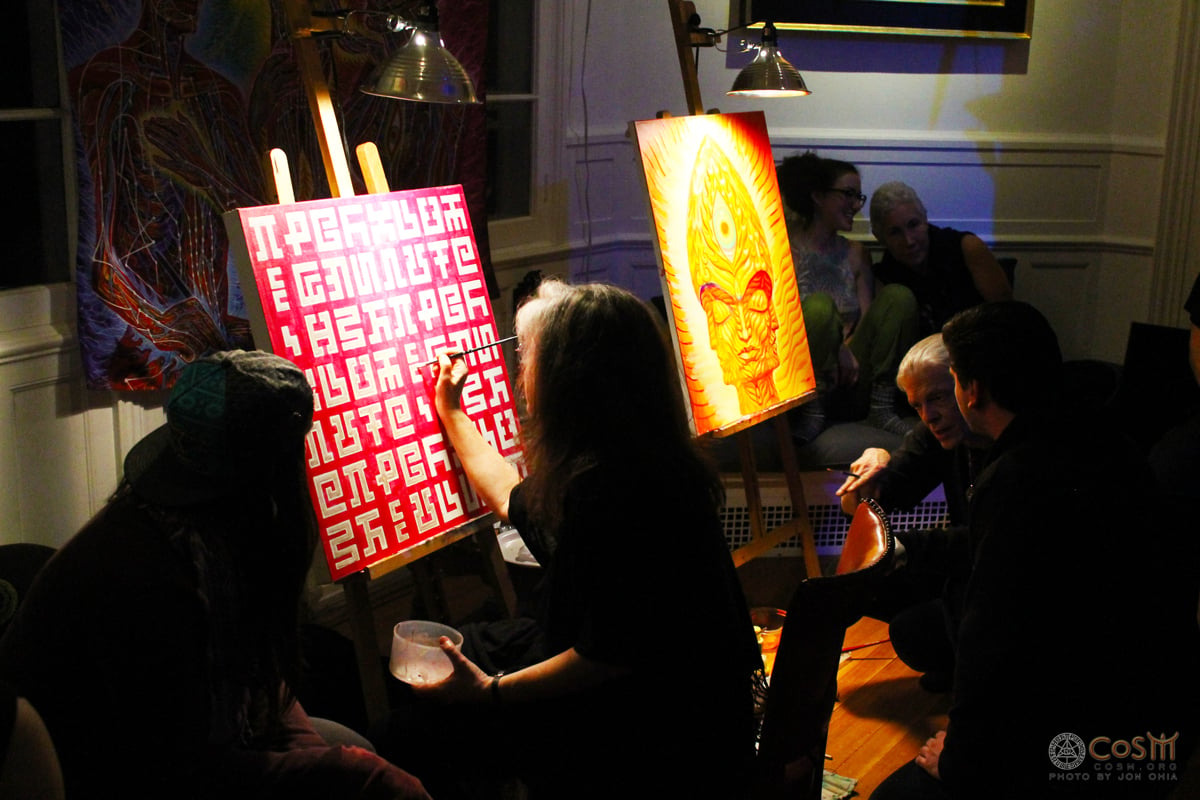 Allyson Grey and Alex Grey live painting at CoSM's Winter Solstice celebration.
CoSM's Winter Solstice Celestial Celebration 2014 closed the year with a cozy gathering of friends, family, and exceptional talent. Alex and Allyson led the opening ceremony which featured winter traditions from the world over, starring Santa, Krampus, the Yule Goat, the Saturnalia tradition, and many other classic favorites. G Jones, Russ Liquid, Space Jesus, Schlang, Esseks, DJEDi , and Psylander rocked the dance floor all night during the celebration as Alex Grey & Allyson Grey, Jade Amazon, Joness Jones, Kaliptus, Martin Cash, Olga Klimova live painted. The bonfire and Pufferdome kept guests warm outdoors, as the cafe provided delicious holiday treats to stay warm on the inside. Thank you to everyone who made this Solstice wonderful. Happy Winter from CoSM!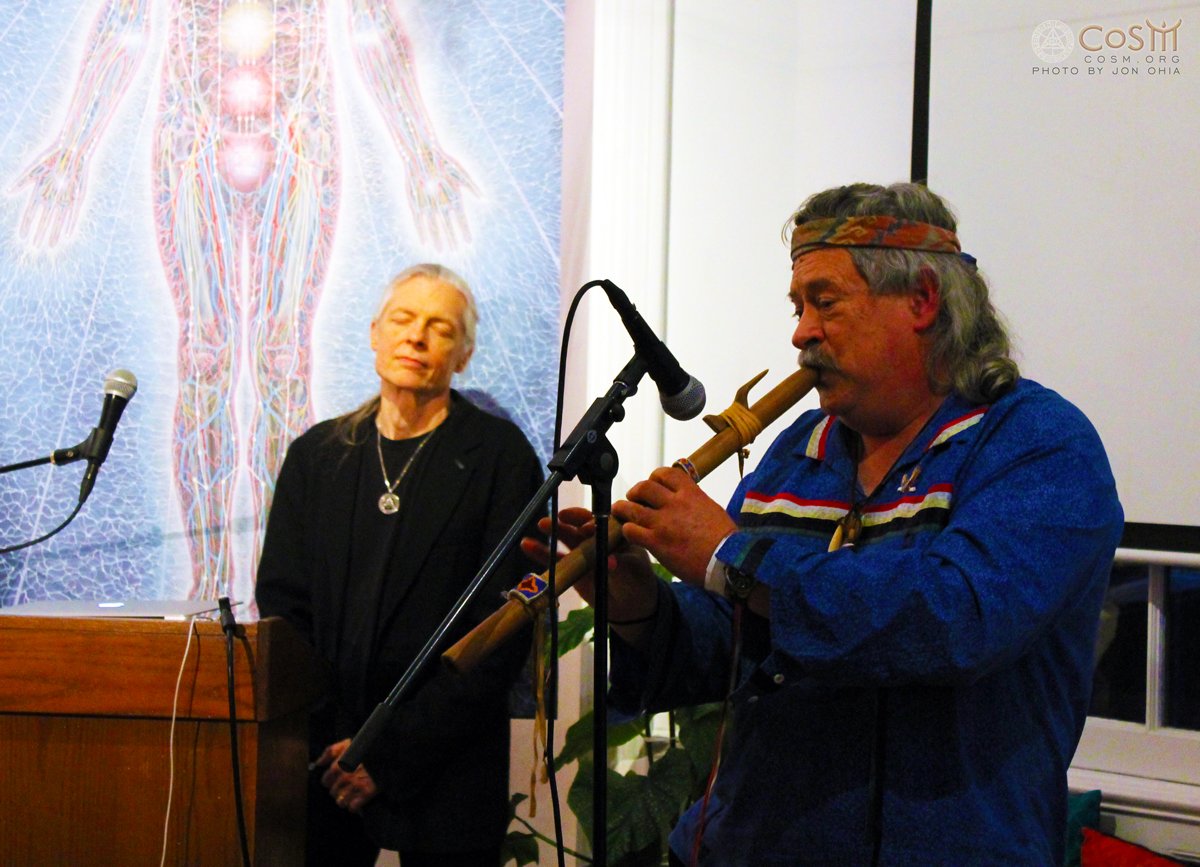 Local Native historian, Evan Pritchard, channeling native flute music at the Solstice ceremony.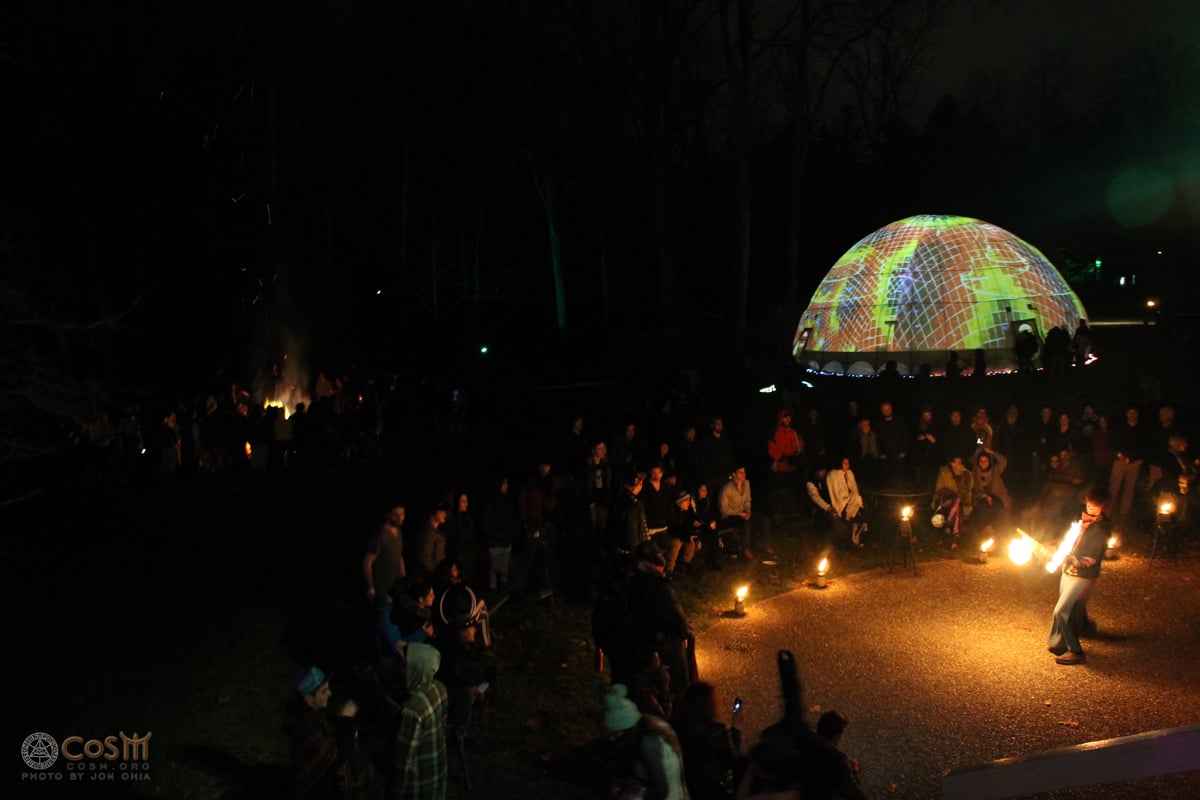 CoSM's lawn glowing on the longest night with a bonfire, fire performances and the Pufferdome.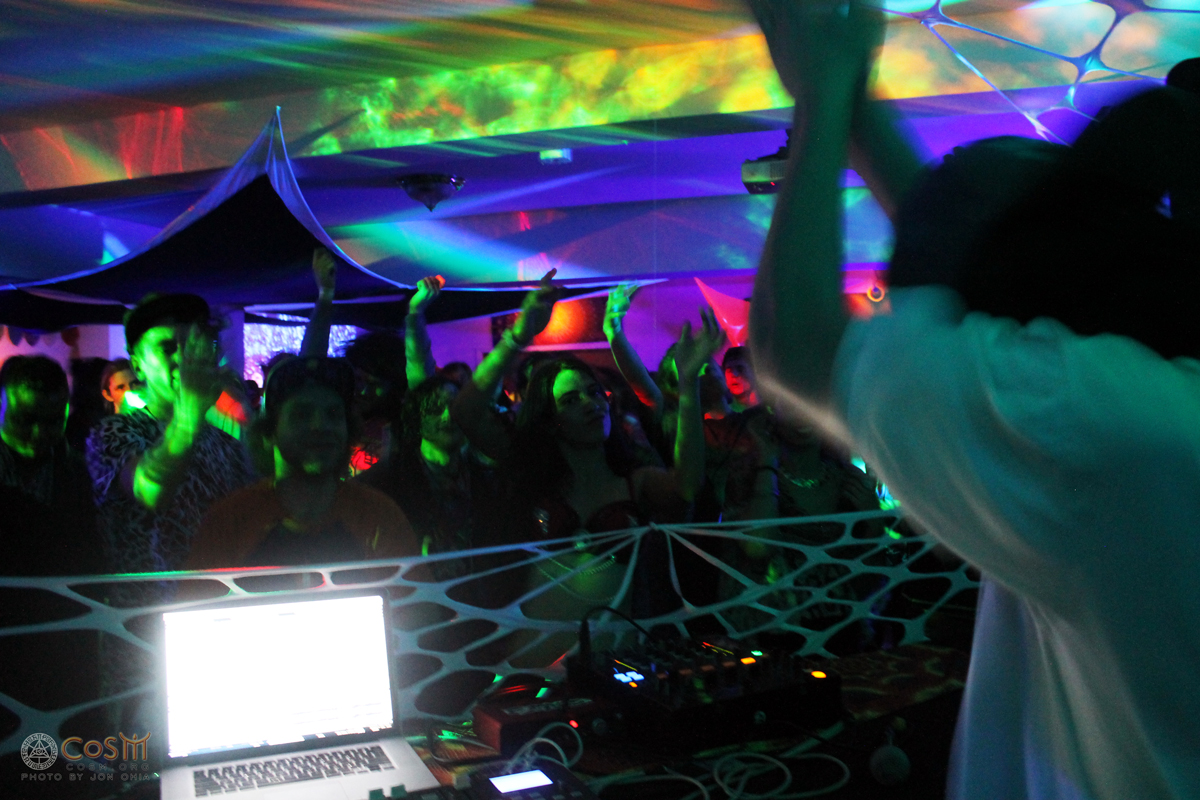 Rising star, G Jones, plays an unbelievable set.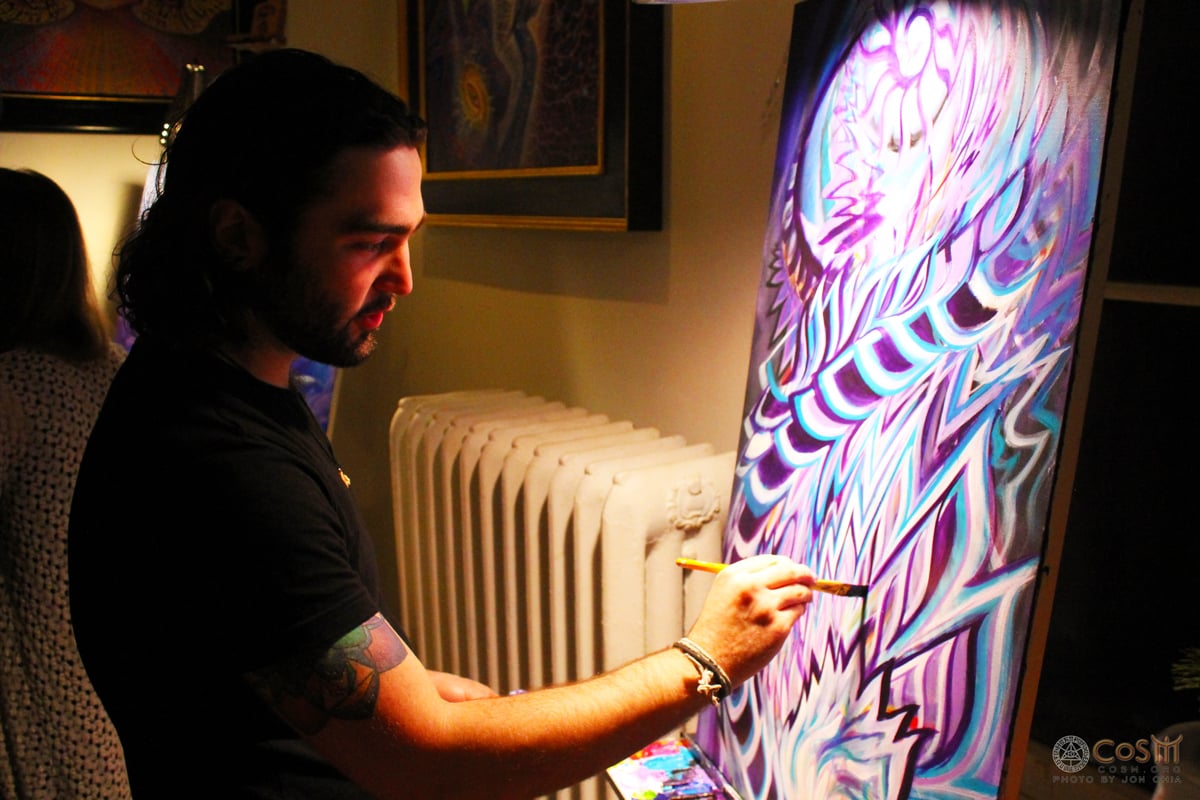 Jake Amazon creating a winter colored painting.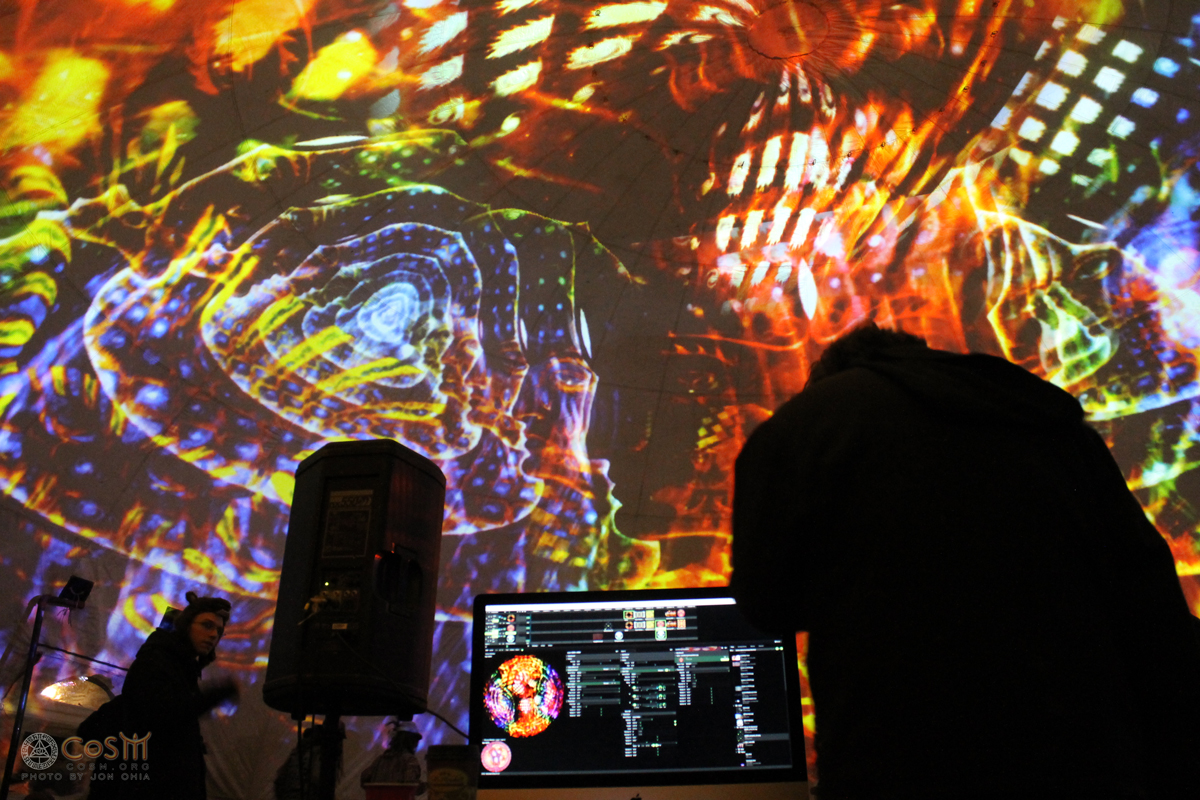 Net of Being like you've never seen it before - projected in the Pufferdome!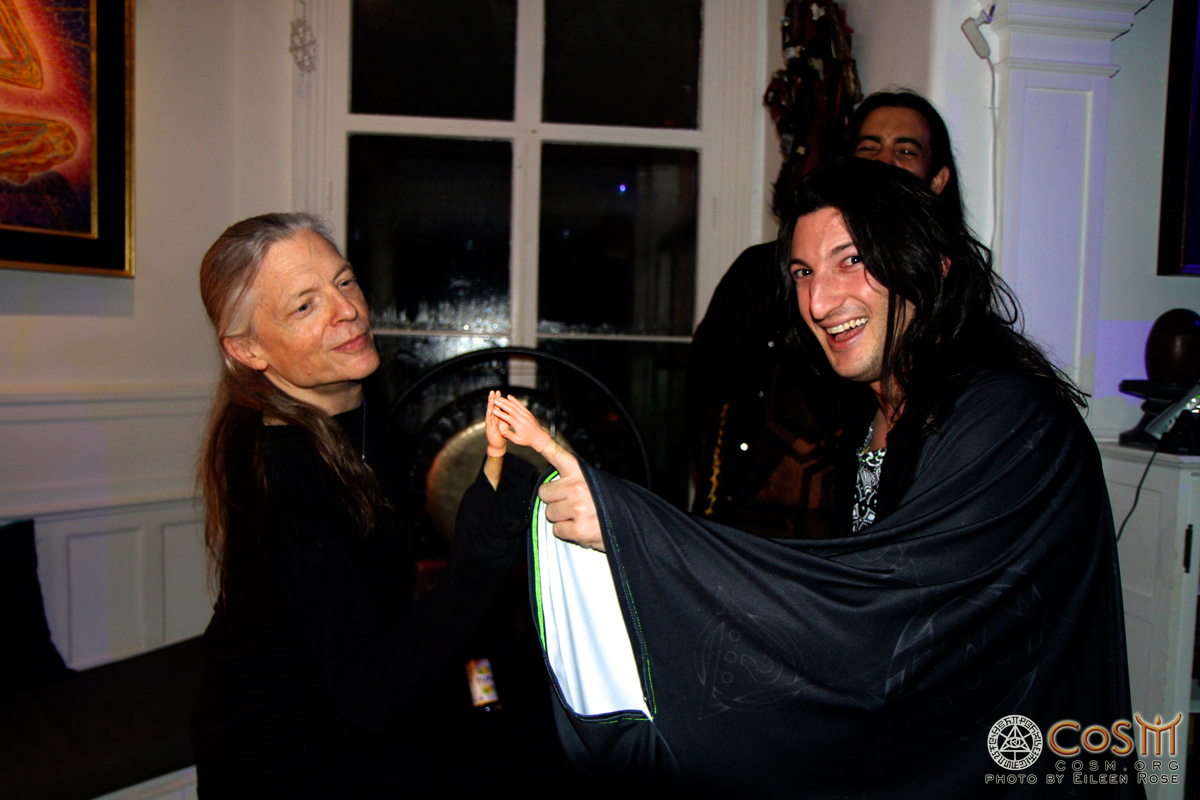 Super silly tiny hand high-five between Alex Grey and music producer, Supersillyus.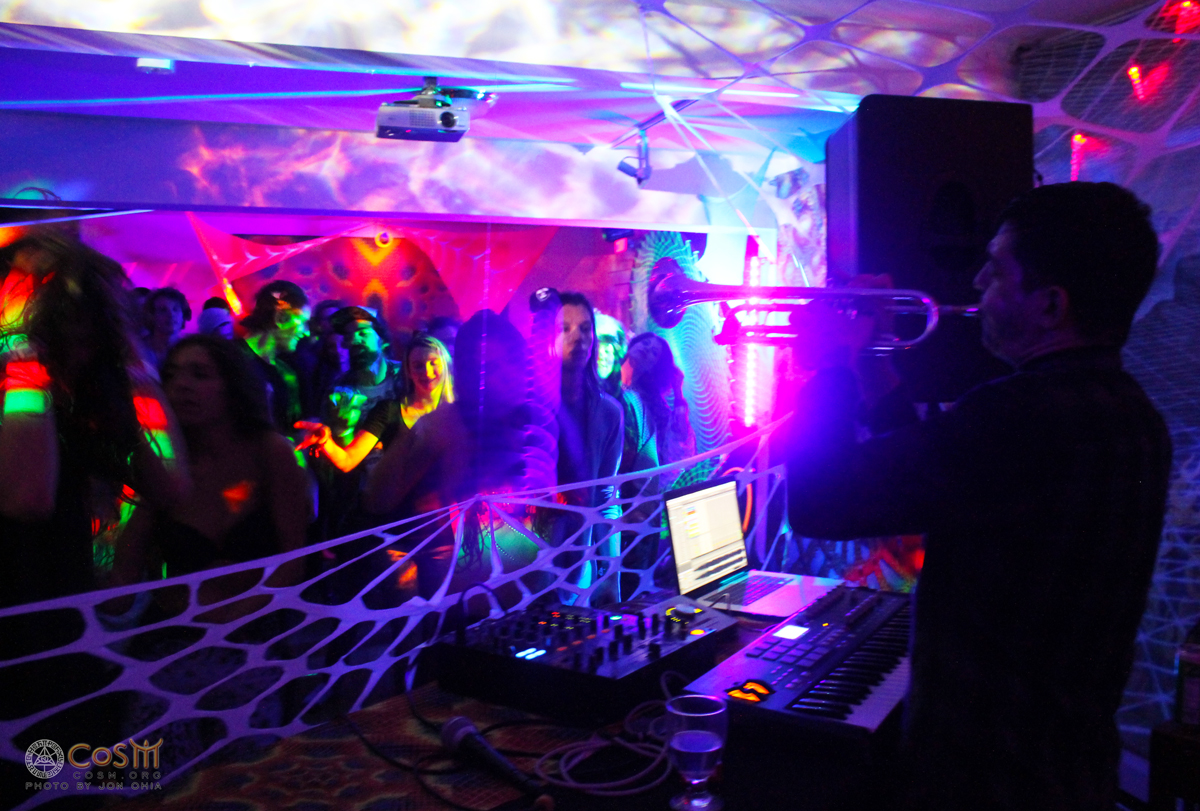 Russ Liquid laying down live trumpet samples during his Solstice set.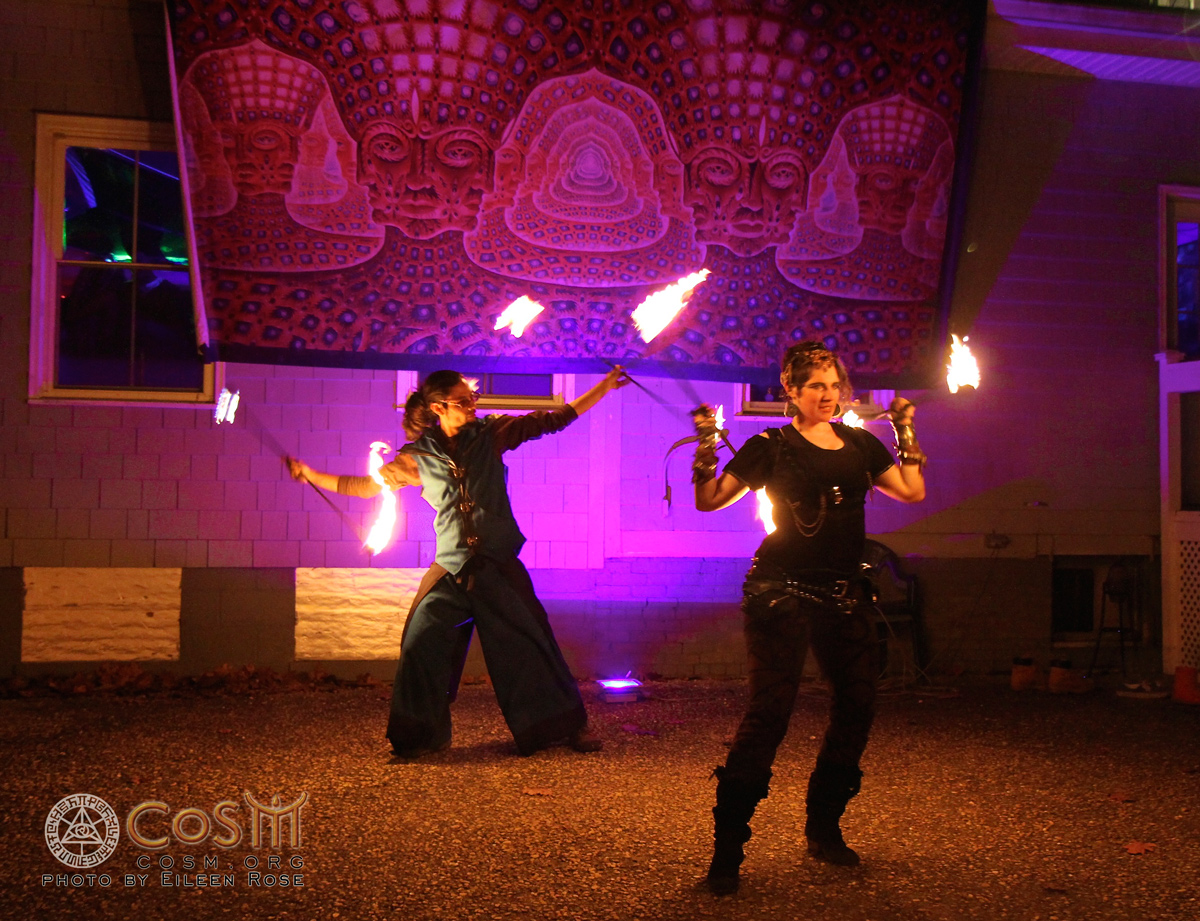 Fire performers spinning staffs.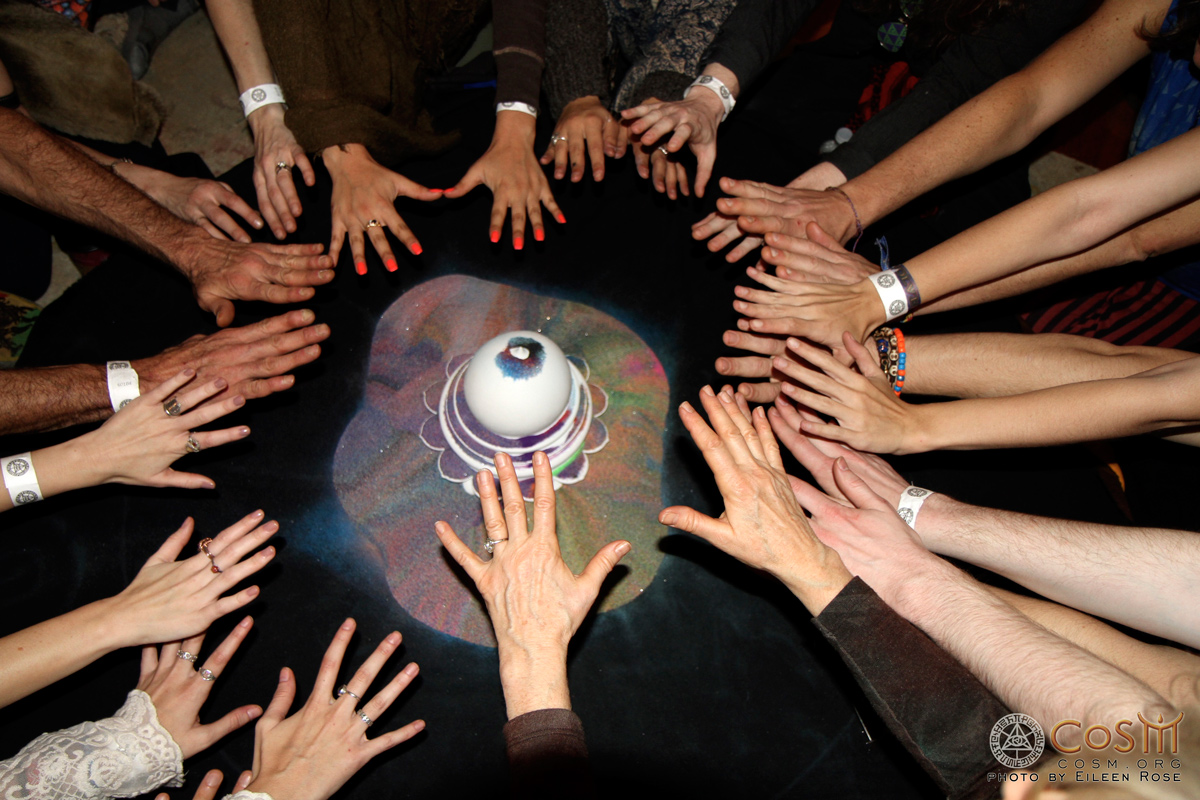 Participants charge the dissolved sand mandala with blessings and intentions around a model of the Chapel.