The Multidimensional Mind
Fearless seeker of truth, Alan Steinfeld has explored the occult, paranormal, sacred and mystical through New Realities TV, his interview program on Time/Warner cable for twenty years. New Realities has featured over 5,000 experts, authors and researchers speaking about body, mind and the awakening creative spirit Alan's youtube Channel is well-stocked with conversations on consciousness with leading-edge thinkers.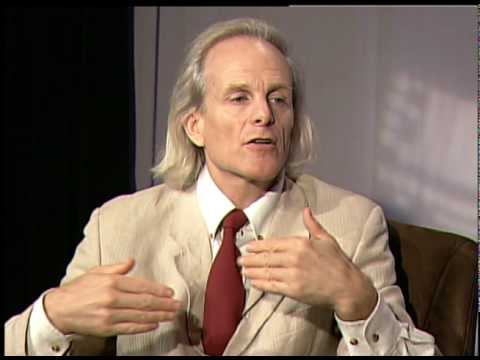 Alan asks, "Is there a world-view revolution in progress?


Using our multi-dimensional minds, we access the field of energy and consciousness we call reality. Through science and new realities, humankind today can activate realms once known only to our most enlightened ancestors. In this 3-hour workshop, we will learn and practice techniques that activate the "the multidimensionality of the greater mind." Co-creating a unique field of energy, our group will connect with realms of esoteric thought often hidden from the logical mind. Hear the latest updates on consciousness research in this pre-Full Moon Workshop addressing:

-- Remote viewing
-- Automatic writing
-- Lucid dreaming
-- Telepathy
-- Channeling
-- Crop circles
-- Cosmic awareness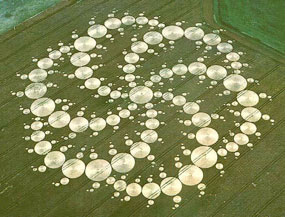 Come to CoSM from 3-6pm Saturday when we join Alan Steinfeld for in an interactive look at the extreme sport of consciousness exploration.





6pm -- Dinner follows for workshop participants.

FULL MOON GATHERING

7:30pm - 1am - CoSM's 146th Full Moon Ceremony featuring music, poetry, wisdom.





After the ceremony stay for:

-- Ecstatic dance to the electronic music DJ's Somatoast and Psylander
-- Live-painting by Seth Leibowitz, John Shook, Ivan Crocket and the Welch Brothers
-- Body painting with Caren Charles
-- Community sand mandala collaboration hosted by Rosie and Mike Garger
-- Fire circle and performances led by Phantomime
… and so much more

Sunday Art Church is preceded by Shipra exquisite yoga class at 10am.
The Mushroom Cafe opens after yoga at noon.
Art Church begins with a drawing meditation/visualization at 1pm.
Bring a sketchbook and colors to Art Church.
Basic supplies are also available.

After the break, our attention will turn to Creating the Life You Love, an illustrated discussion led by Alex and Allyson.

Creating the Life You Love


"To live the life you love, love the life you have and imagine a future that draws you forward."– Alex Grey

We are all artists of consciousness creating our "pictures" of reality. Neuroscientists concur, every bit of what we experience is a figment of our imagination. Authorship of the story of our lives is in our hearts, minds and hands. So, how will we most positively and powerfully interpret the circumstances of this moment to best inform and guide the precious life we have ahead? With the raw material of past experience, in the mental factory of our thoughts, our future is sculpted with the "chisel" of our worldview. To create the most evolutionary thoughts and ideas, the Craftsman-of-our-Being accepts mentorship from the divine imagination, source of beauty, truth and goodness.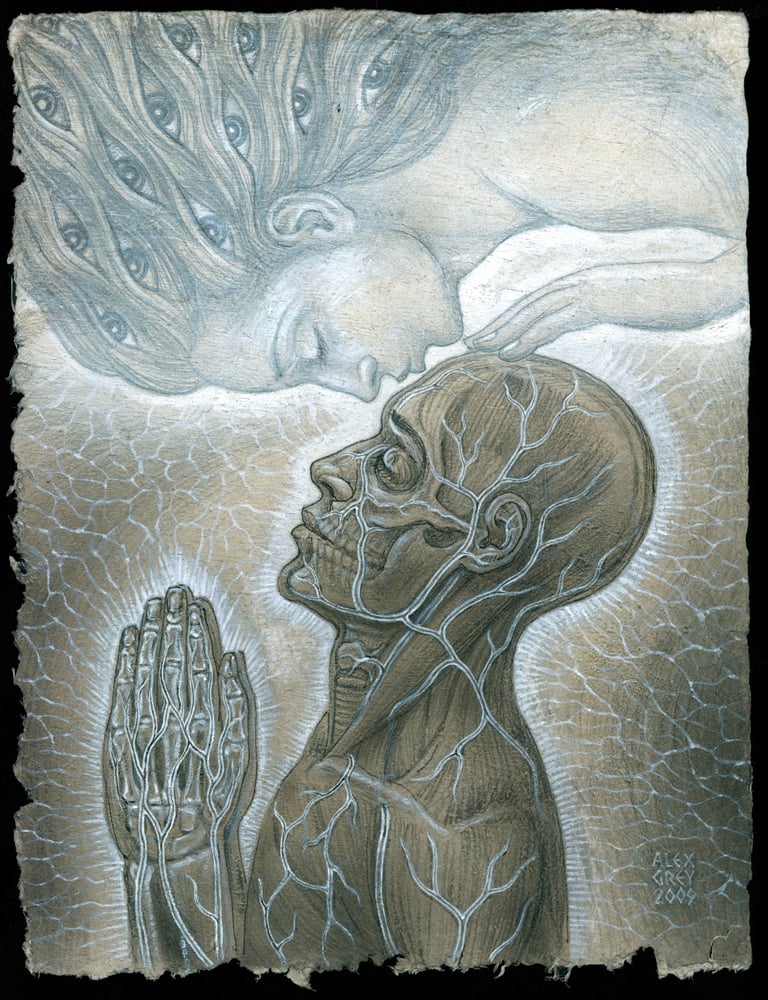 "Kiss of the Muse" Drawing by Alex Grey

A life we love is filled with savoring our unique experience of the world, and instilled with a sense of purpose by contributing to a community. Developing personal connoisseurship of the beauty around us opens our senses and sharpens our visioning skills. No matter how difficult life's journey, harnessing the passion of our Soul's mission through a creative project leads to profound joy.

This Sunday at Art Church, we will contemplate our life as the aesthetic adventure it is.

Explore with us the skills and tools in the Art of LIfe.

-- What is the "anatomy" and characteristics of a "Love-able LIfe"?

-- When is it an advantage to be the cause of any "trouble" that currently exists in your life?

-- What are the "deals" and "deal breakers" in an ideal life?

-- If money and circumstances opened your life to unlimited possibilities, what passions would you pursue?

-- With unlimited possibilities, what would shift?

-- What effects, if any, do prayer, spells, hexes, charms, and protective talisman have on outcomes and circumstances?

-- What steps can you take to fulfill the higher love you are called to manifest?

Come to Art Church ready to write and draw from the wellspring of your imagination in service to the life you love.

We hope to see you soon!

Love,

Alex & Allyson