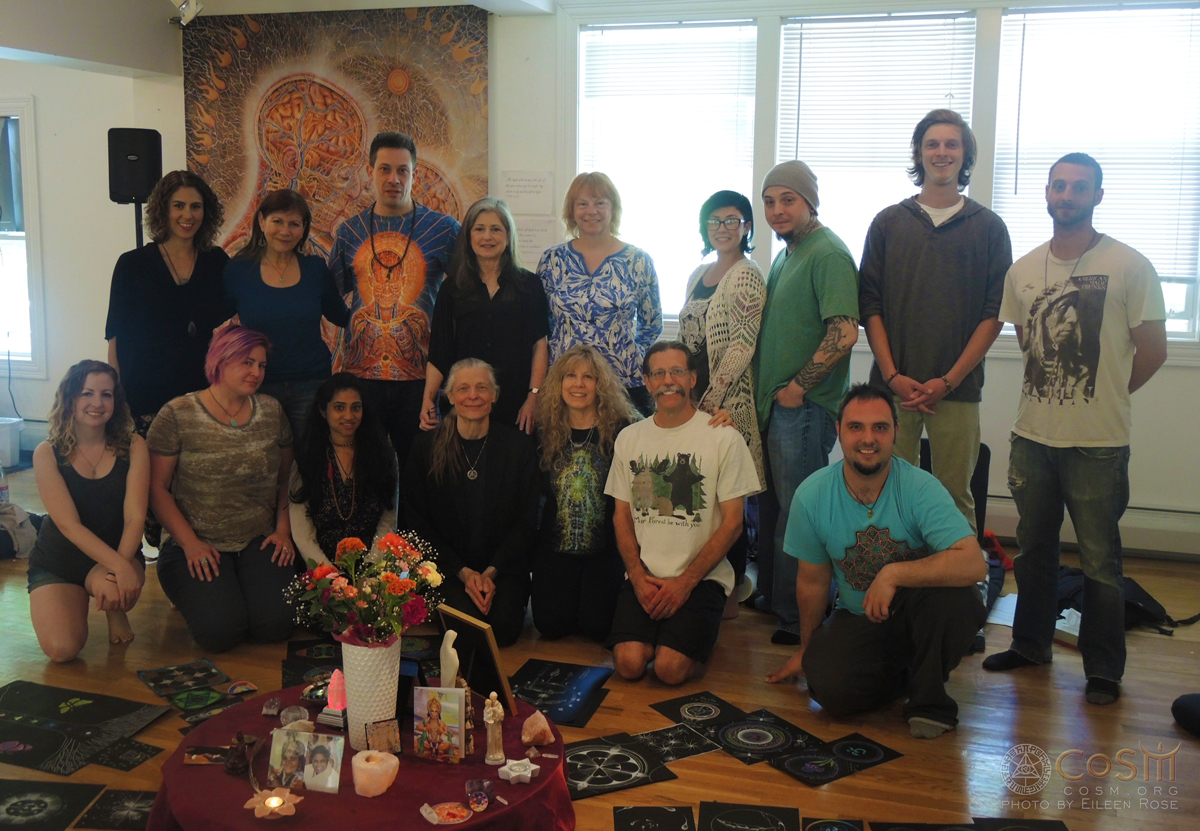 Rosie, Mike, Alex, Allyson, and the class of Creating Mandalas with Healing and Mindfulness.
Eileen Rose and Dr. Michael F. Garger, aka Rosie & Mike, merged art and healing in their workshop, Creating Mandalas for Healing and Mindfulness. Participants were treated to meditative sessions of personal prayer and creation, led by Rosie, as they brought a small representation of Spirit into form on their papers. Healing and empowerment was experienced through fusing intention into the artwork.
Each individual's experience was strengthened through sharing and bonding within the group as friendships formed. Dr. Mike offered Chi Kung exercises, to fully embody the healing effects of the meditation. Rosie and Mike can be found offering a communal sand mandala practice at select Full Moon Gatherings and Celestial Celebrations at CoSM throughout the year; a wonderful way to manifest intentions, and create with mindfulness.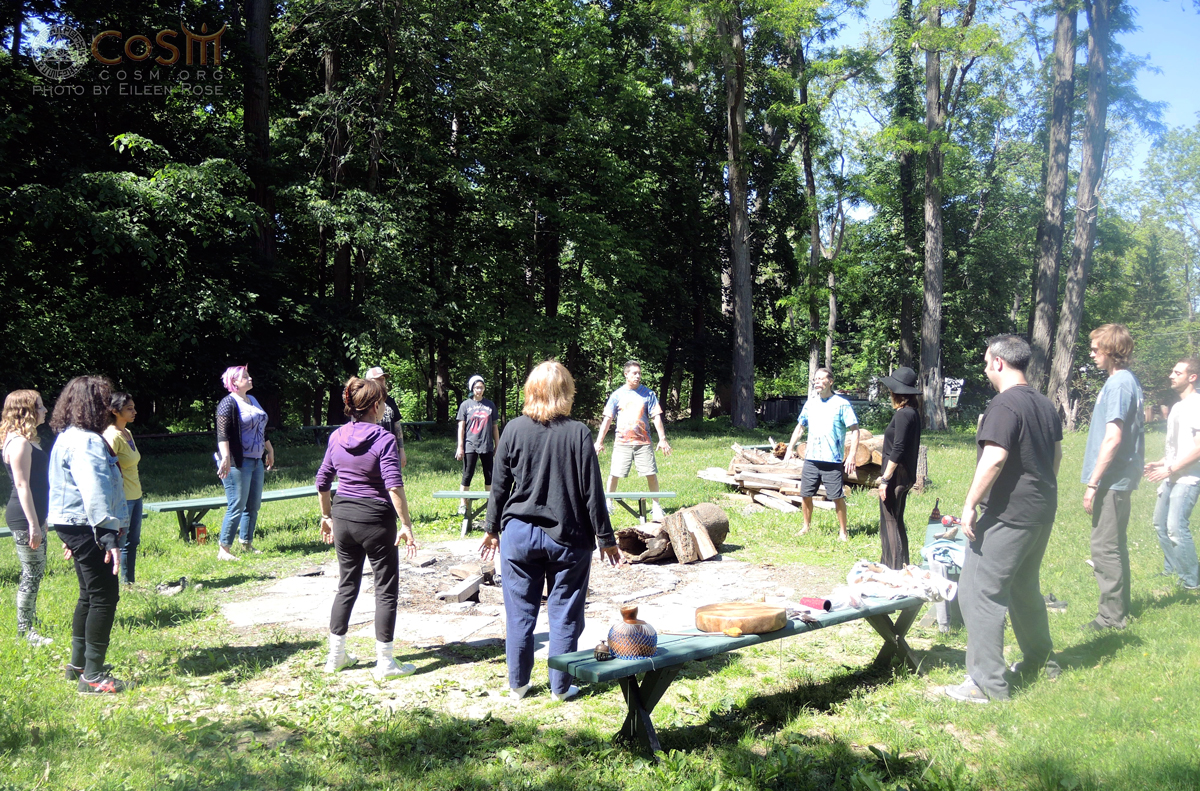 Dr. Garger leading the class in Chi Kung meditation.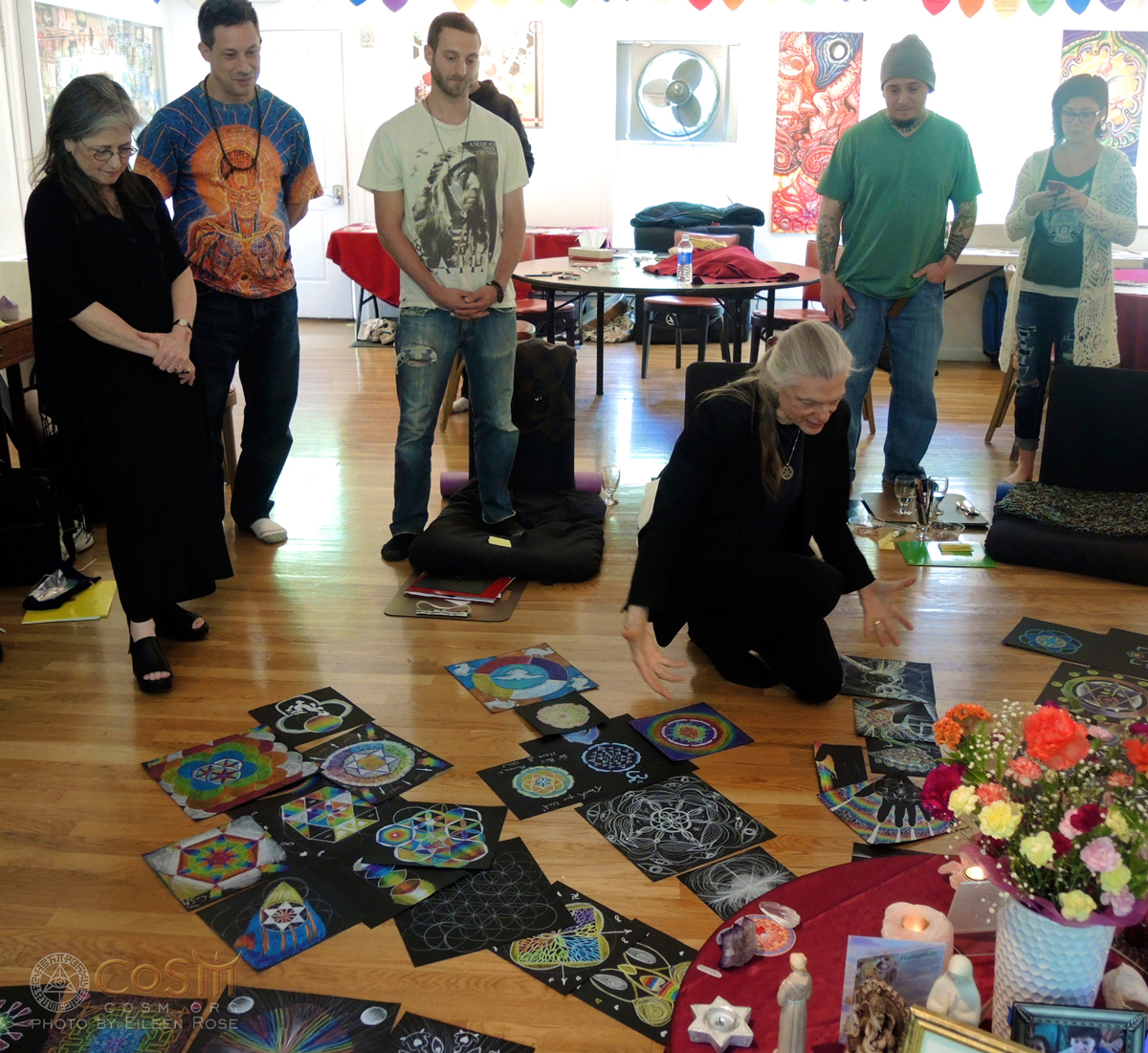 Allyson Grey and Alex Grey came to the final showing of the group's mandalas.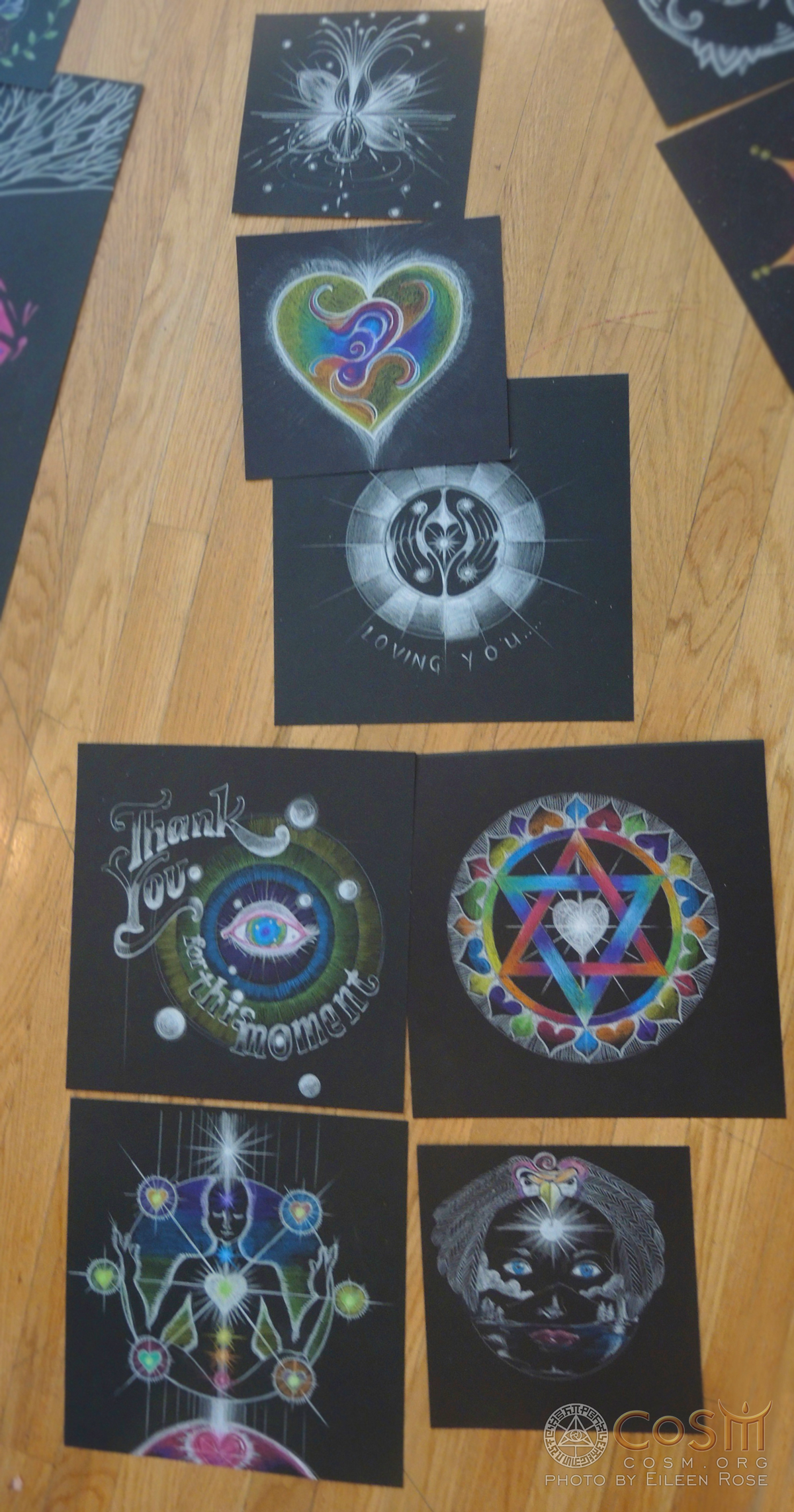 A sample of the uplifting imagery that poured forth during this workshop.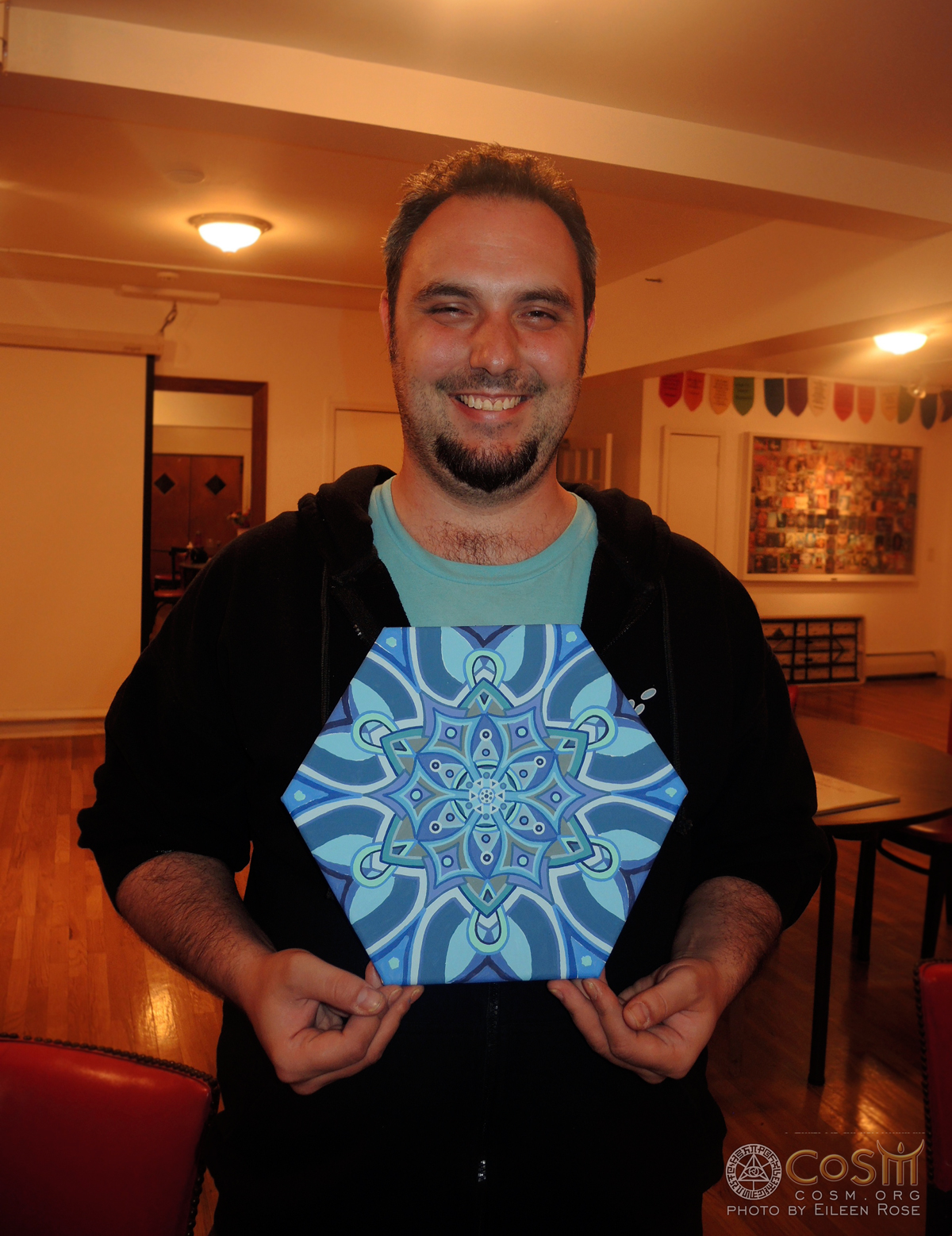 Artist, Adam Millward, smiling with his fresh hexagonal mandala.