Bringing knowledge of sacred symbols to light, introspective teachers and beloved friends of CoSM, Eileen "Rosie" Rose and Dr. Michael Garger, devoted their time for a weekend workshop on creating mandalas.
Immersing into the sacred circle, Rosie and Mike led the class through the process of mandala making as active meditation. The techniques were simple and straightforward. Regardless of artistic ability or previous knowledge, students produced a variety of luminous mandalas using colored pencils on black paper and other materials.
Body/mind awareness developed as Dr. Mike guided the group through Chi Kung movements. The weekend also included a releasing burning ritual. Thank you to those who came out to express their inner light.
Be part of an interactive sand mandala experience; an intention ritual during the
Full Moon Gatherings
. Visit the
events
page for more details.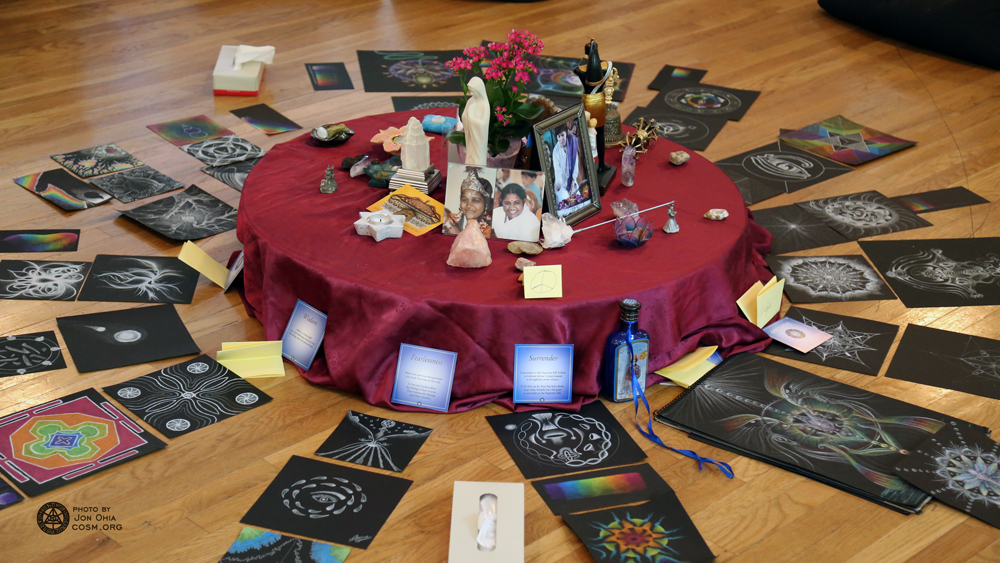 Participants collectively created a beautiful altar.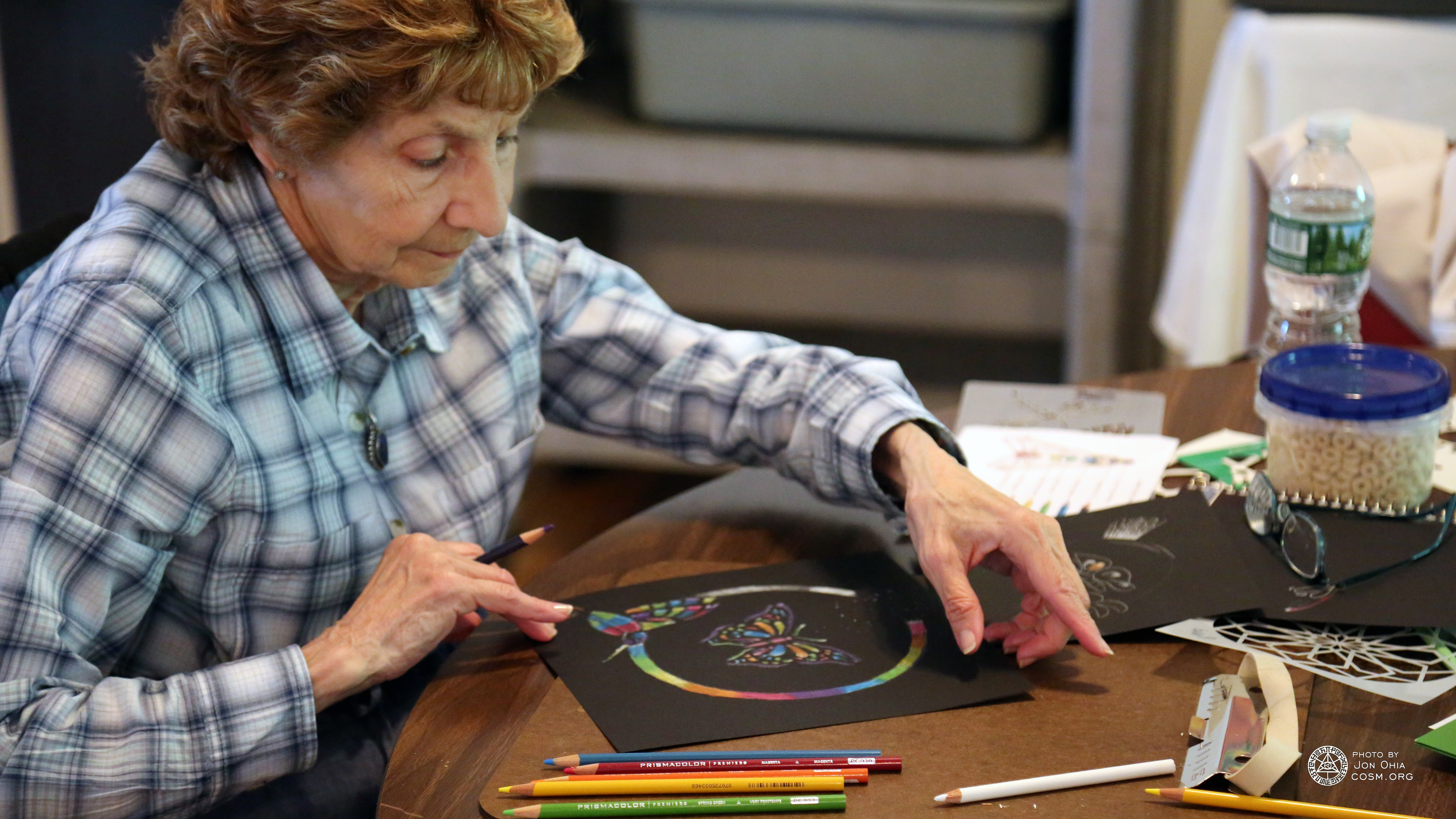 An artist hard at work, creating a full color spectrum mandala.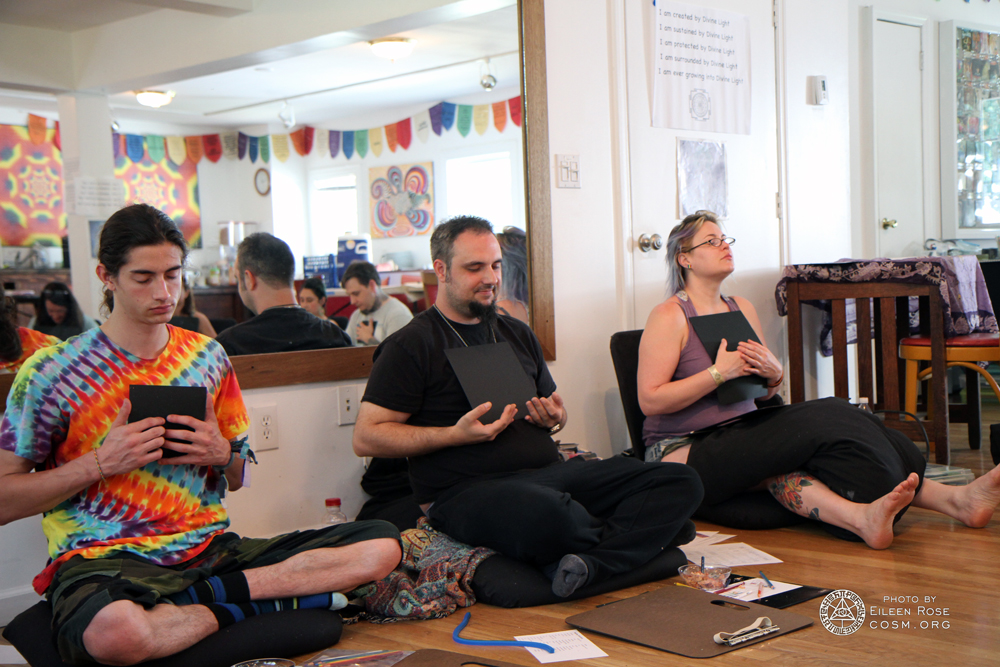 Moving beyond the ego as these artists connect with their inner selves.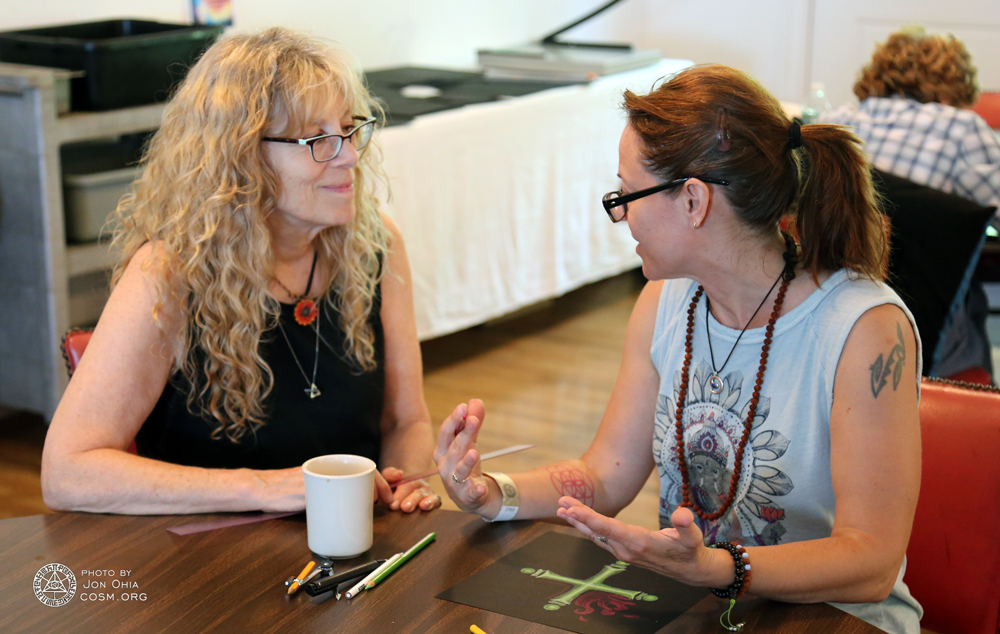 Speaking about art with Rosie.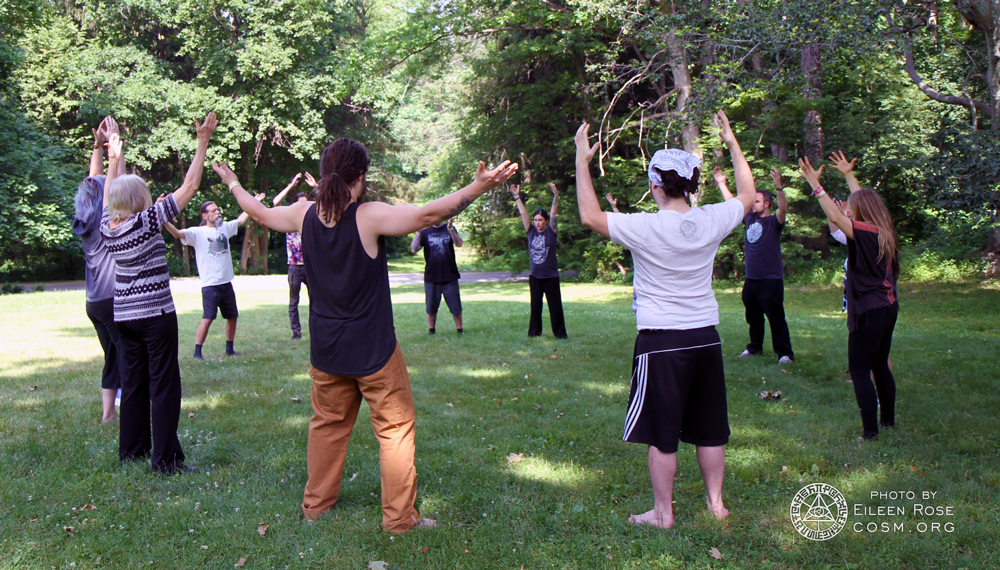 Setting positive intentions as Dr. Mike leads the group though Chi Kung movements.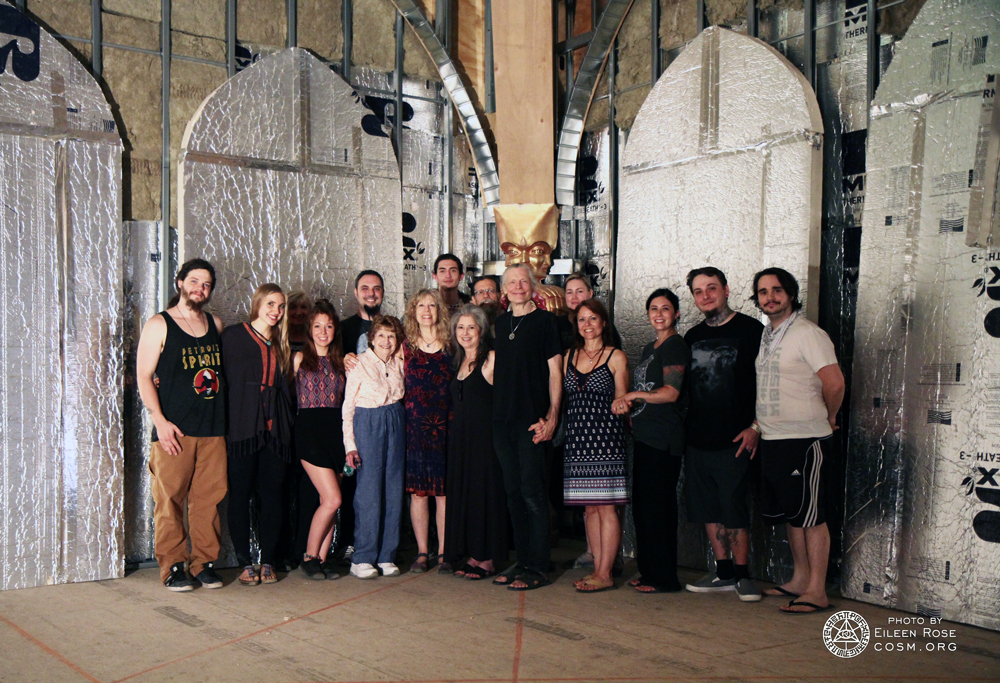 Smiles all around with Alex & Allyson in Entheon's future Sacred Mirrors Room.
Save
Save
Save