Declaration of Creative Spirit
I proclaim my Spiritual Authority
To unleash the Creative Power
That uplifts the world,
Offering the highest possible good
For my life and for the benefit and liberation of all beings.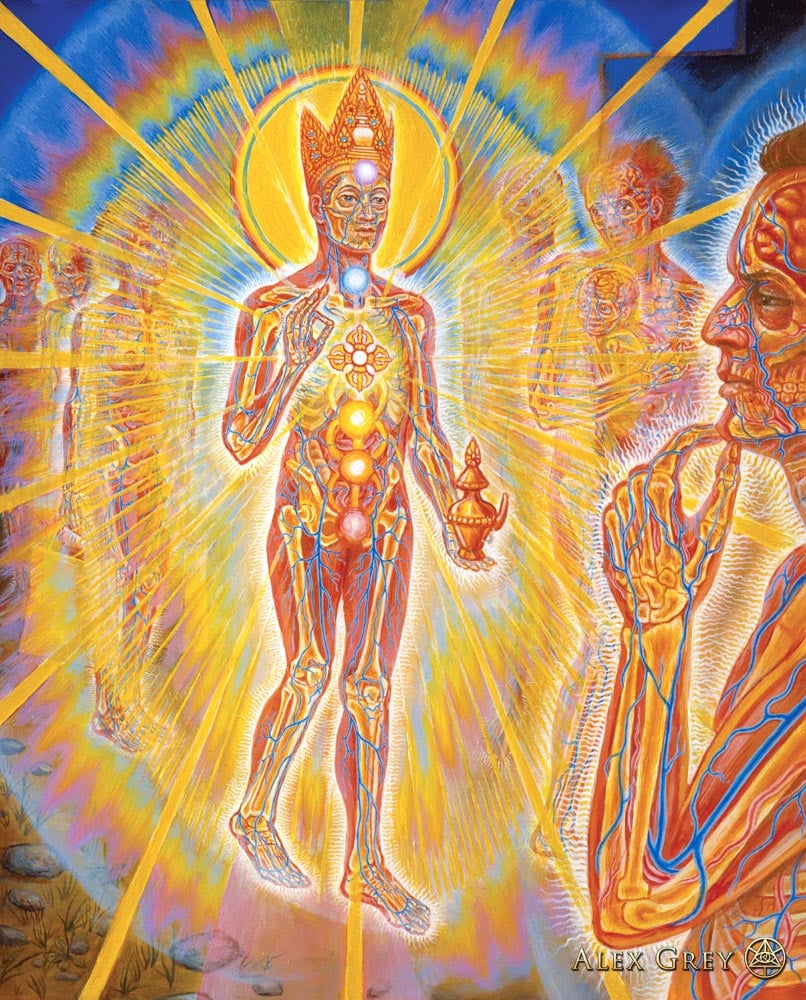 "Nature of Mind, Panel 7" by Alex Grey
Friday Evenings @ CoSM

As a new regular feature starting this Friday (May 8), CoSM will stay open from 6pm to 10pm. To celebrate the first official Friday Evenings at CoSM, admission will be free. The CoSM Shop and The Mushroom Cafe will be open serving wraps, paninis, baked goods, hot & cold beverages. A screening of CoSM: The Movie will begin at 7:30pm in the Parlor followed by vintage World Spirit and Tool DVD's. The Gallery will be open with ambient chill music. CoSM is a comforting place to bring friends and family, to meet like-spirited others and to be uplifted. The community can look forward to a variety of programs for Friday Evenings, including muscial performances, art classes, paint jams, movie showings, much more. Private and dorm rooms will be available for rent in our Visionary Victorian.
The Purple Hatter's Ball in Florida

On the road once more, we look forward to meeting and greeting the Love Tribe at The Purple Hatter's Ball in Central Florida. Count on extraordinary music by the inimitable, earth honoring, tribal Nahko & Medicine for the People, along with CoSM's old friend, Random Rab plus so many more. Shouting out to the South-by-Southeast Quadrant to come on out to exquisite Spirit of Suwannee Park in LIve Oak, Florida and give us a hug.    http://www.purplehattersball.com
ALLYSON GREY WEBSITE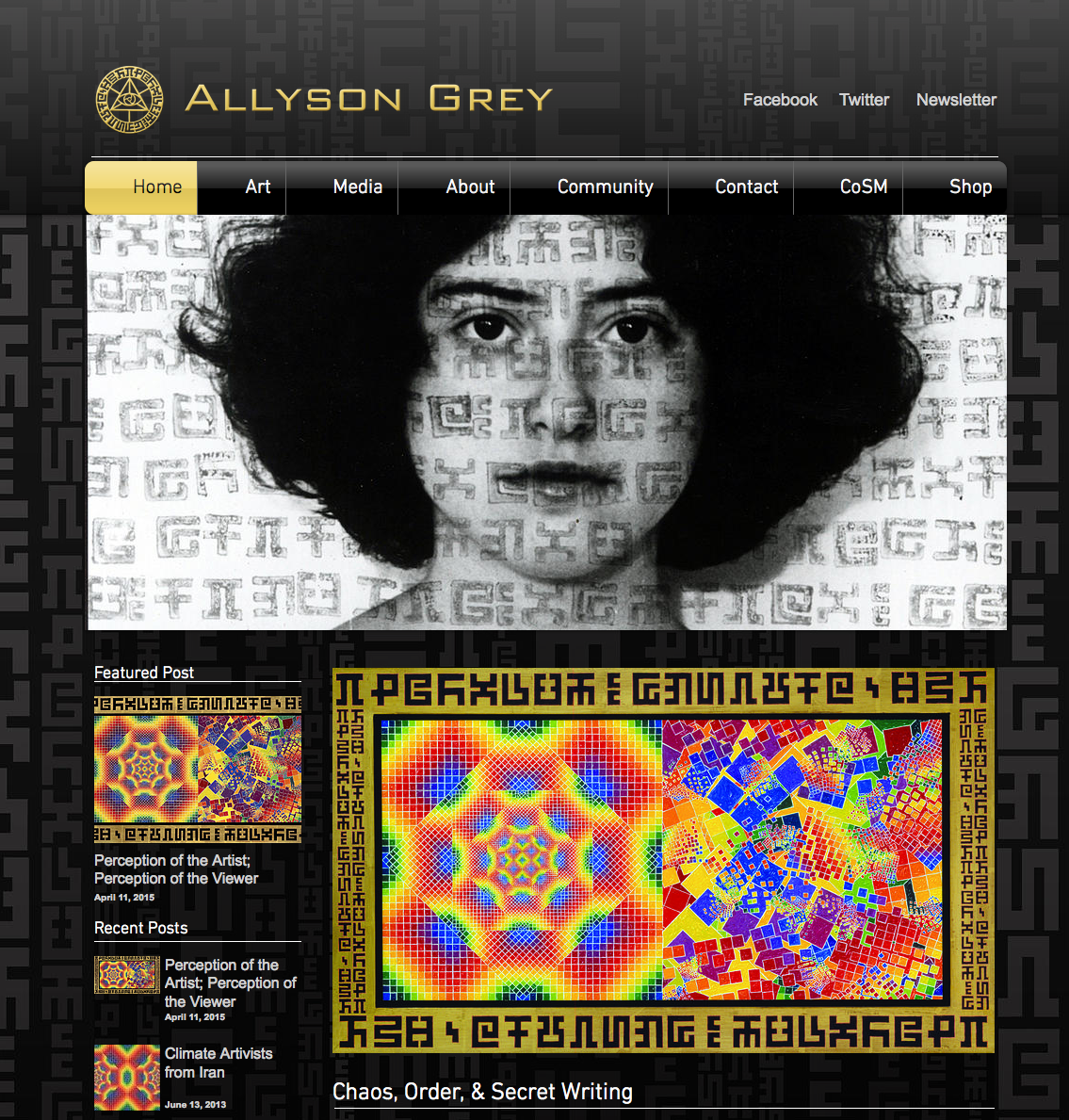 (Click here to see the updated AllysonGrey.com)
Check out the deep history and vision of Allyson Grey, artist and co-founder of CoSM, Chapel of Sacred Mirrors [Alex: "… and who inspired and named the Sacred Mirrors"].
Discover how Allyson's paintings reveal chaos, order and secret writing as a model of multidimensional reality.  Allyson's new works and old favorites are on display at the newly designed allysongrey.com.  Check out her ongoing blog: "Ask Allyson About Art & Life" and soon to include her new feature, "Allyson's Day."
Thanks to visionary painter and CoSM staff artist, Joness Jones, who built Allyson's terrific website.
With love,
Alex & Allyson