Deities & Demons Ball in New Orleans
Just celebrated the 10th Anniversary Deities & Demons Masquerade Ball at CoSM in Wappinger, New York and it was an enchanted night of angels and ecstatic monsters dancing to extraordinary beats. Now we are heading to New Orleans, for a Louisiana Day of the Dead version of
CoSM's Deities and Demons Ball in New Orleans
Saturday night.
Old friends Third Eye Productions and Area 51are hosting this "Celestial Circus" as a fundraiser for the building of Entheon! Electronic musicians David Starfire, Thriftworks, MiHKAL will be lighting up the night with uplifting vibrations as we paint, made up like the Reapers. Come in exotic dress!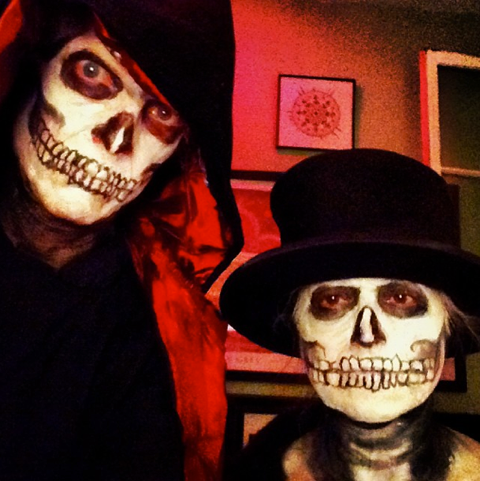 In NOLA, followers of Voodoo engage with spirits who protect and connect us with invisible dimensions. The Day of the Dead coincides with All Souls' Day and shares the spirit and season of Halloween. Remembering the deceased, practitioners pray for souls residing within a realm between heaven and hell. Day of the Dead festivities include graveyard celebrations with dancing and music, to elicit trance-like states.
Followers of Voodoo tradition serve food before a headstone cross and chant incantations. Eventually the food is consumed and shared with the needy. Voodoo practiced as a family tradition asks the dead for life-altering gifts of transformation.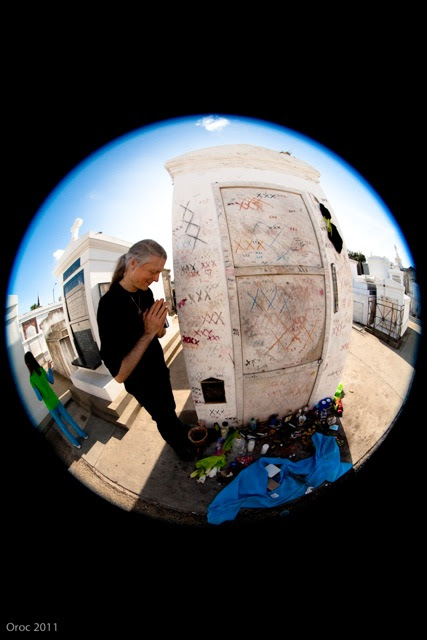 In 2011, Alex & Allyson prayed at the tomb of New Orleans Voodoo Queen, Marie Leveau [1794-1881], whose power was so renowned that she was called upon by politicians and business leaders of New Orleans to pray on their behalf. It is now a custom for visitors to pay respects at her graveside and make a request by drawing three X's with chalk on her grave. When the wish is fulfilled, the supplicant must return and circle the X's in gratitude.
Our XXX'S were placed, praying for the building of Entheon. Now three years later we are pouring the foundations of Entheon, which began auspiciously on the September New Moon, 2014 and is progressing exquisitely.  We are going back to thank the Spirits!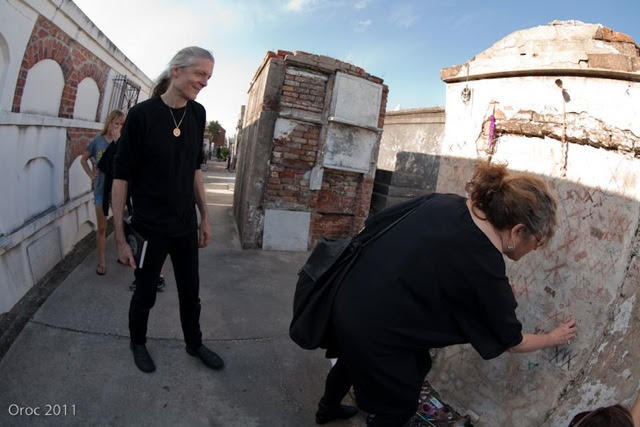 Tarantata Workshop & Performance


This Sunday, CoSM presents
RHYTHM IS THE CURE
, a healing dance and percussion workshop led by Alessandra Belloni, world renowned leader of dance and music rituals from her homeland.  Alessandra travels the world offering this transformative practice from her Ancient Mediterranean roots to serve and empower women. In the homey Library at CoSM
this Sunday
, you can learn Southern Italian folk dance rituals and chants that invoke the healing power of the sun and moon. Come for the afternoon workshop. Stay for the early evening performance.
A Powerful Idea from Joe Rogan and Onnit Labs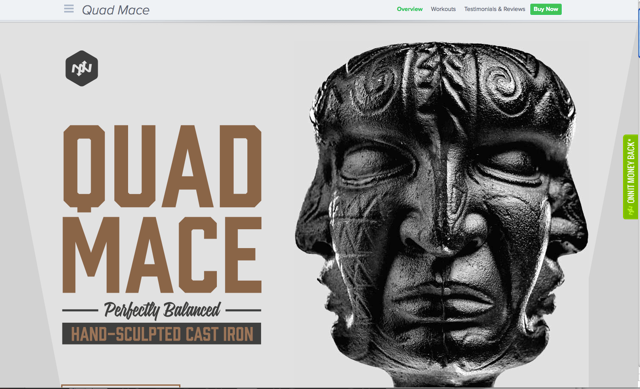 https://www.onnit.com/quad-mace/
Entheon Foundation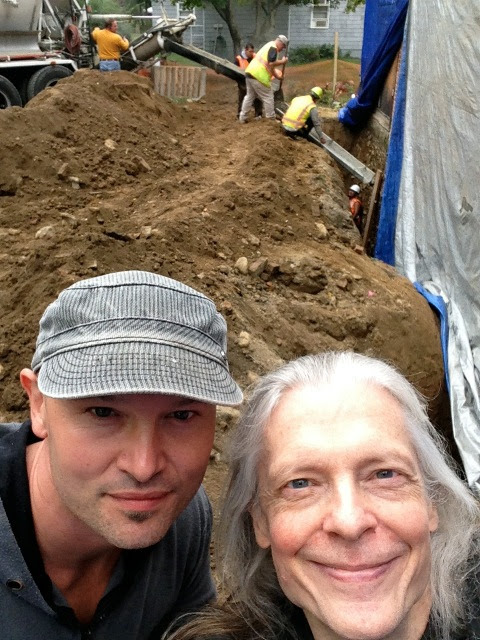 Brian James, building manager, with Alex as the foundation is being poured, September 2014.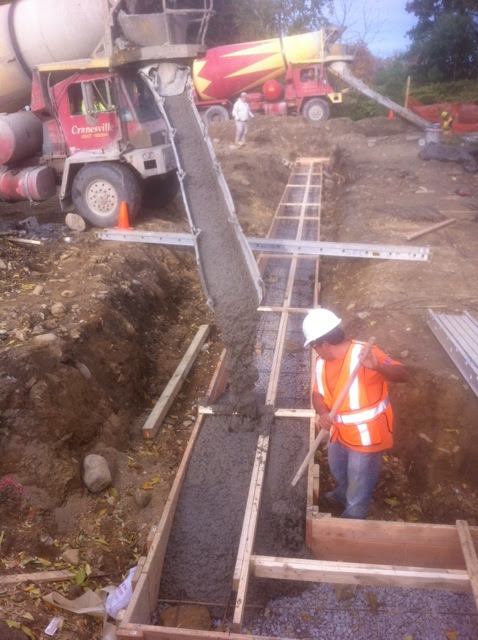 Foundation continues, defining the new perimeter of Entheon! October 2014.