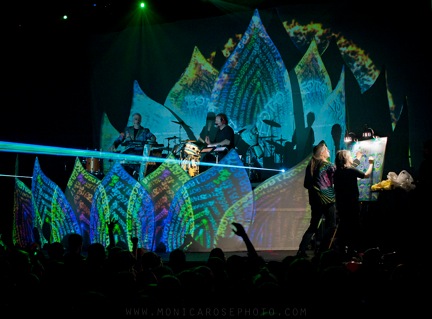 In Denver, we painted on stage with Eoto at the Fillmore Auditorium.
Eoto has a unique, giant Lotus flower stage set video mapped with digital projections.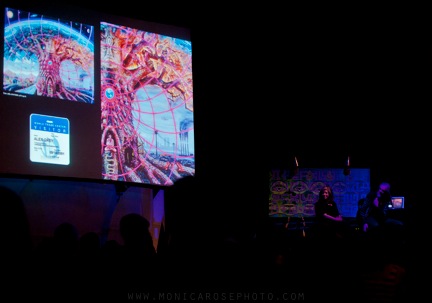 Alex describes "Remembering 9/11 Before It Happened" from the book Net of Being. Thanks to photographer, Monica Rose Phillips for pictures in Denver/Boulder.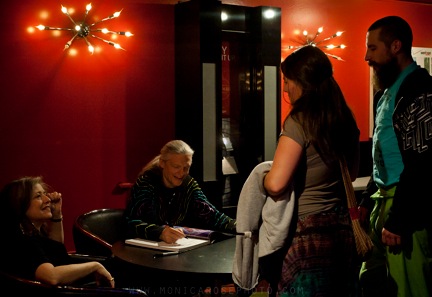 Signing books, meeting and greeting at the Fillmore in Denver.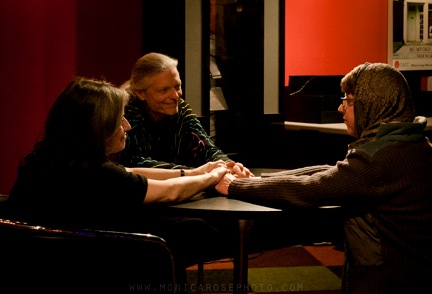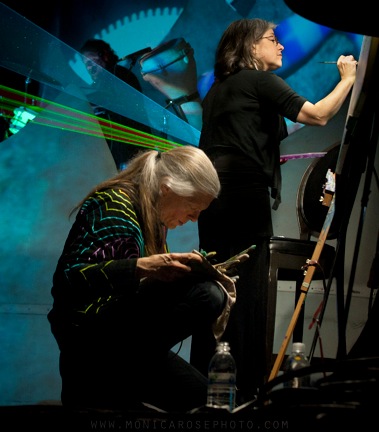 Our favorite activity.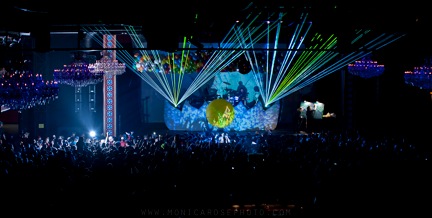 Painting onstage at the Fillmore in Denver with Eoto, Dec 8, 2012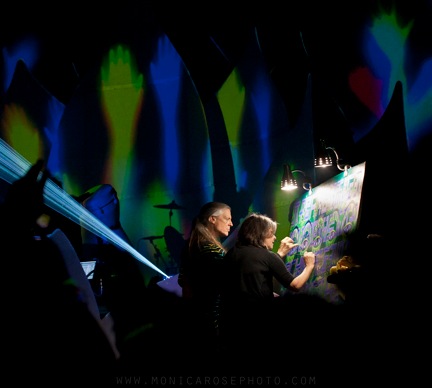 Live painting with Eoto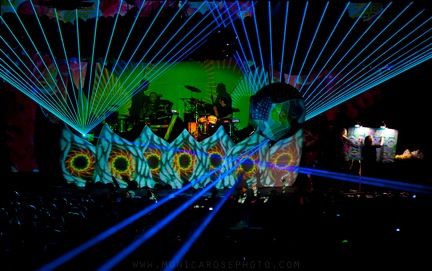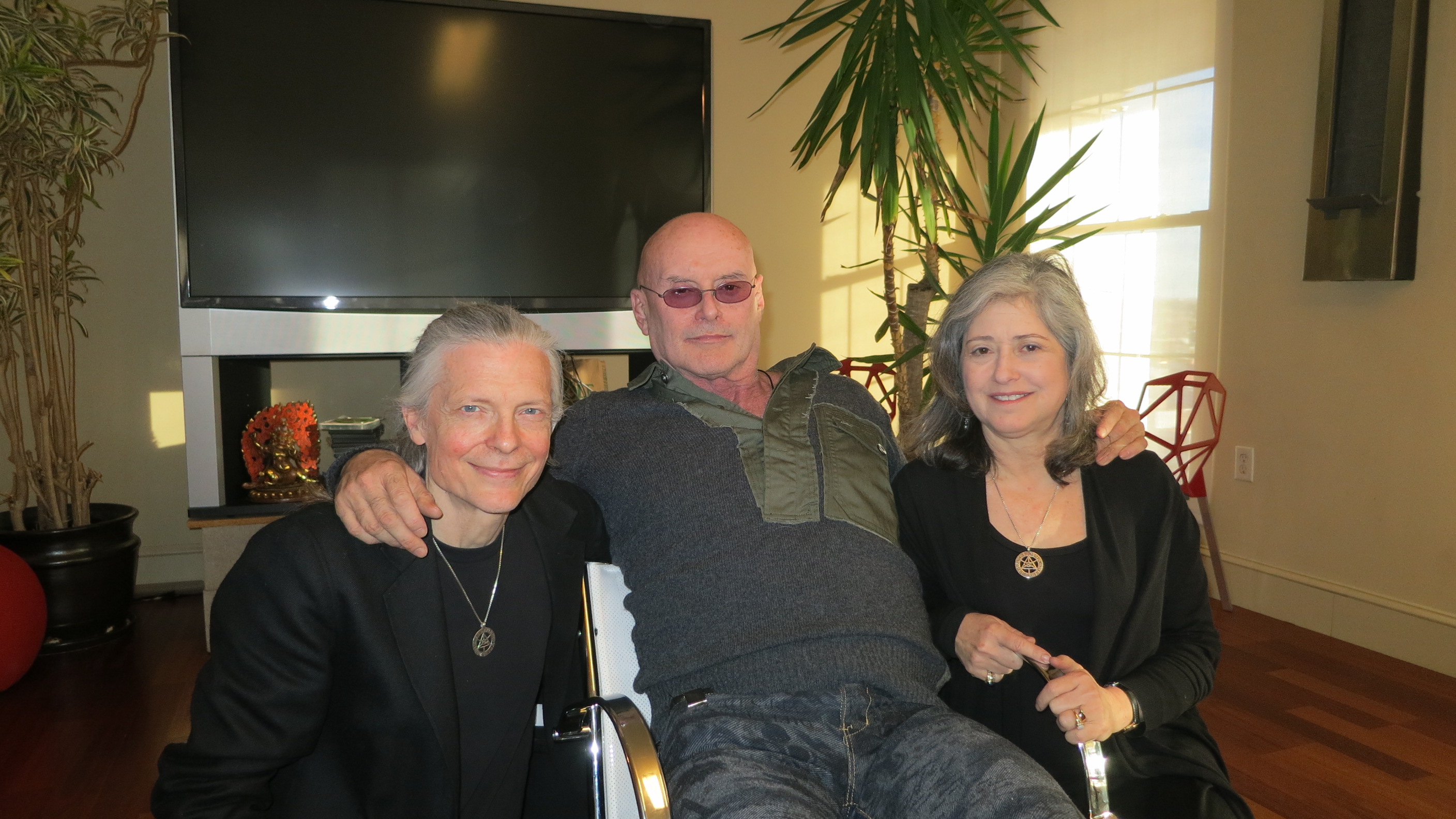 In Denver we visited with the greatest living philosopher Ken Wilber and had a terrific integral conversation on social evolution, soon to be published in CoSM Journals upcoming issue focused on Community.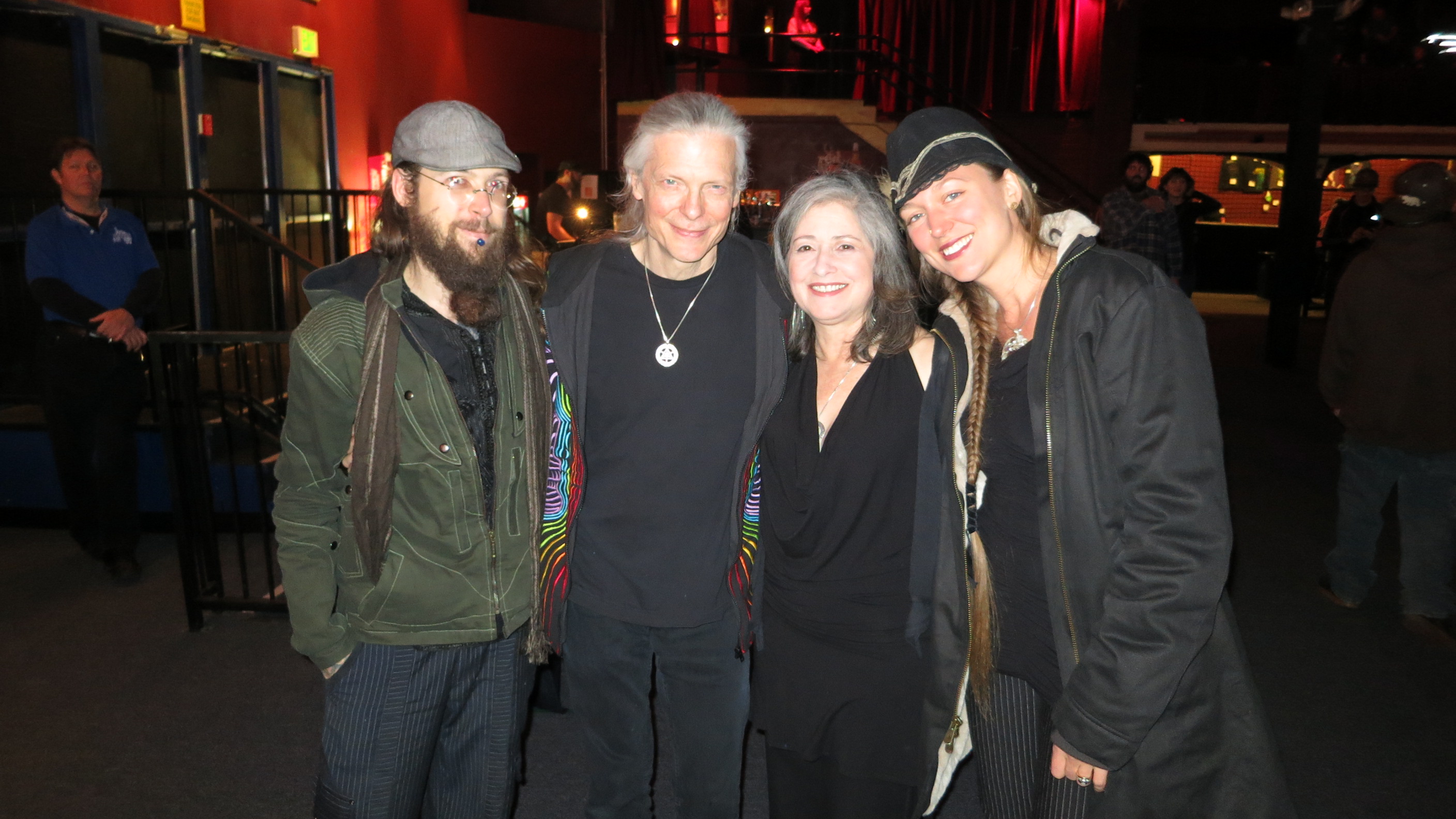 In Denver with visionary artist friends David Heskin, and Aloria Weaver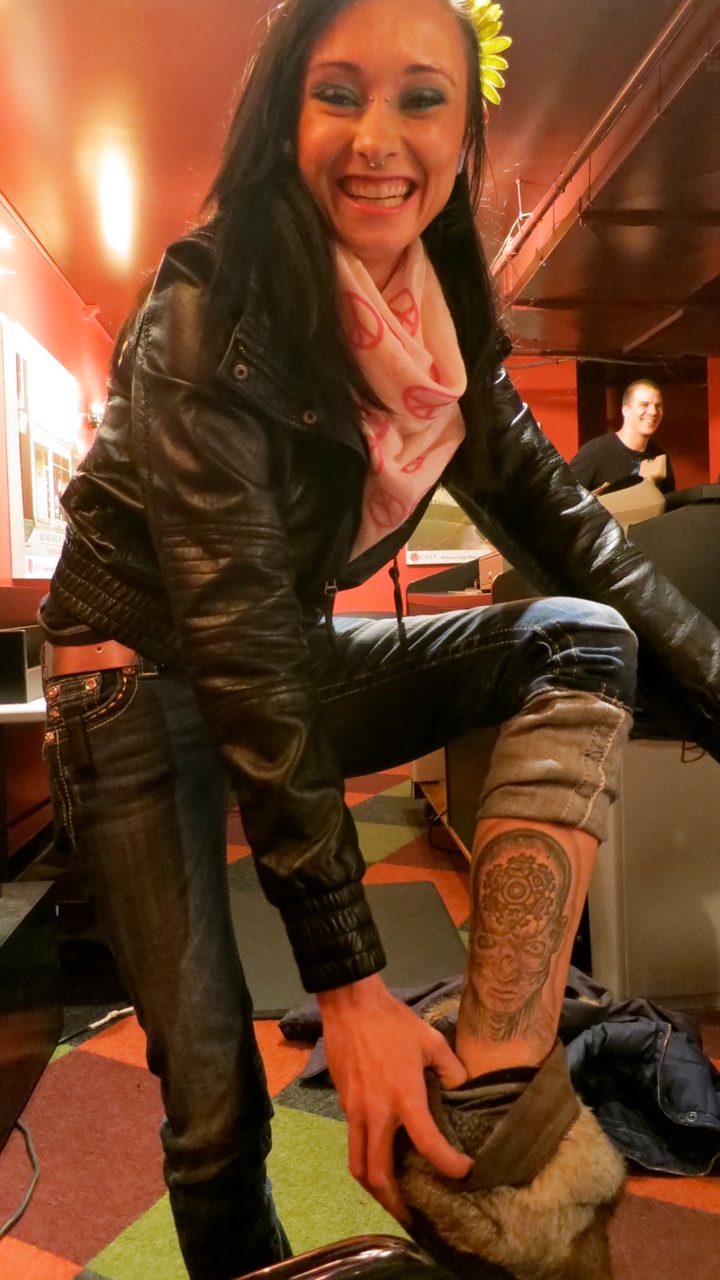 Tattoo in Denver
The next day we did a presentation on Net of Being at the Boulder Bookstore.