Build Entheon Kickstarter campaign passed the $150K mark this weekend and there are still 9 days left until our deadline. Thank you to 1,434 backers who have pledged support already. We would like to remind you that you can return at any point between now and May 31st to add additional items in the ADD-ON section to your pledge. Check out the ADD-ON section to see the unique and original art by Alex Grey, Allyson Grey and some of the most accomplished artists of the Visionary Art movement offered as rewards for your support.
Stretch Goals
If $175K is reached, EVERY BACKER from the $50 Reward tier and above will receive one FREE ADMISSION to any Full Moon Ceremony at CoSM.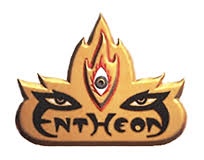 If $200K is reached, EVERY BACKER from the $50 Reward level and above will receive an Entheon pin.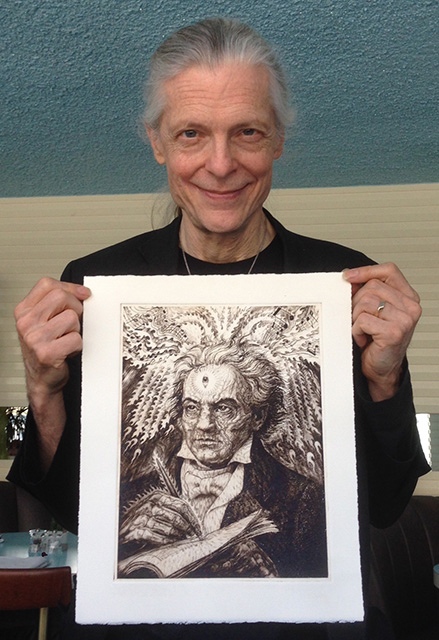 New Add-ons
"There is no loftier mission than to approach the Godhead nearer than other people, and to disseminate the divine rays among humanity." -- Beethoven
This drawing by Alex Grey is the frontispiece of his acclaimed volume, The Mission of Art. "Beethoven" is available now for the first time as a rare limited edition fine art etching. Only 40 of these exquisite prints will ever be available. Exclusive for this Kickstarter campaign only until May 31st.
Image size: 9x12 in. Paper size: 11x14 in.
Etching on archival paper; Hand-pulled from a copper plate
Edition size: 40