"The function of Visionary Sacred Art is to empower a community, drawing people toward their own divine potential." - Alex Grey
Exploring the luminous ground, artists everywhere are finding new and creative ways to express the ineffable. Every moment is a unique opportunity to connect to the Divine Imagination and share new visions to inspire a more artful world. Celebrating creativity as a spiritual practice, the Chapel of Sacred Mirrors co-creates CoSM Journal of Visionary Culture to support its Core Mission to build an enduring sanctuary of visionary art to inspire every pilgrim's creative path and embody the values of love and perennial wisdom.
http://cosm.org/journal-volume/cosm-journal-volume-9-divinity/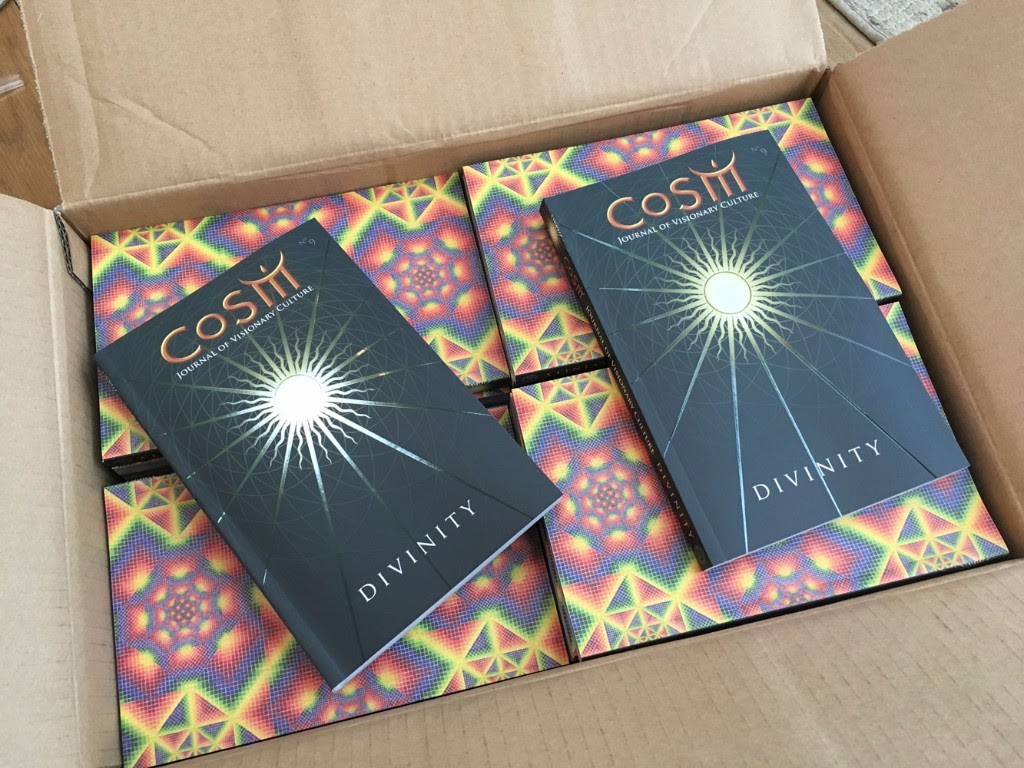 In the new special edition, number 9, 'Divinity' volume of CoSM journal, we asked the question: What is your experience of Divinity? Spiritual Leaders, Artists and Futurists from a wide variety of disciplines offer their perspective and share their personal stories of God contact.

This new edge publication features numinous inspirators like Joanna Macy, Rupert Sheldrake, Vandana Shiva, Christopher Alexander, Luis Eduardo Luna, Rabbi Jonathan Kligler, Barbara Marx Hubbard, Ralph Metzner, Michael Singer and Jeffrey Bromfman and many more. It glows with visionary art features including A. Andrew Gonzalez, Luis Tamani Amasifuen, Oleg Korolev, Vibrata Chromodoris, Michael Divine, Andrew Jones, Damon Soule, Alex Grey, Allyson Grey, Sequoia Emmanuelle, Mugwort, Xavi, and Judy Chicago.
Follow our global arts journal online, download free web editions of past issues and order limited edition hard copies at 
http://cosm.org/journal/
.
Follow on Facebook : 
https://www.facebook.com/JournalOfVisionaryCulture/
The Chapel of Sacred Mirrors honors the creative spark in each of us as our reflection of Divinity, celebrating art that evokes the visionary mystic dimensions. Art practiced in service of Divinity weaves together the global Visionary Arts Movement.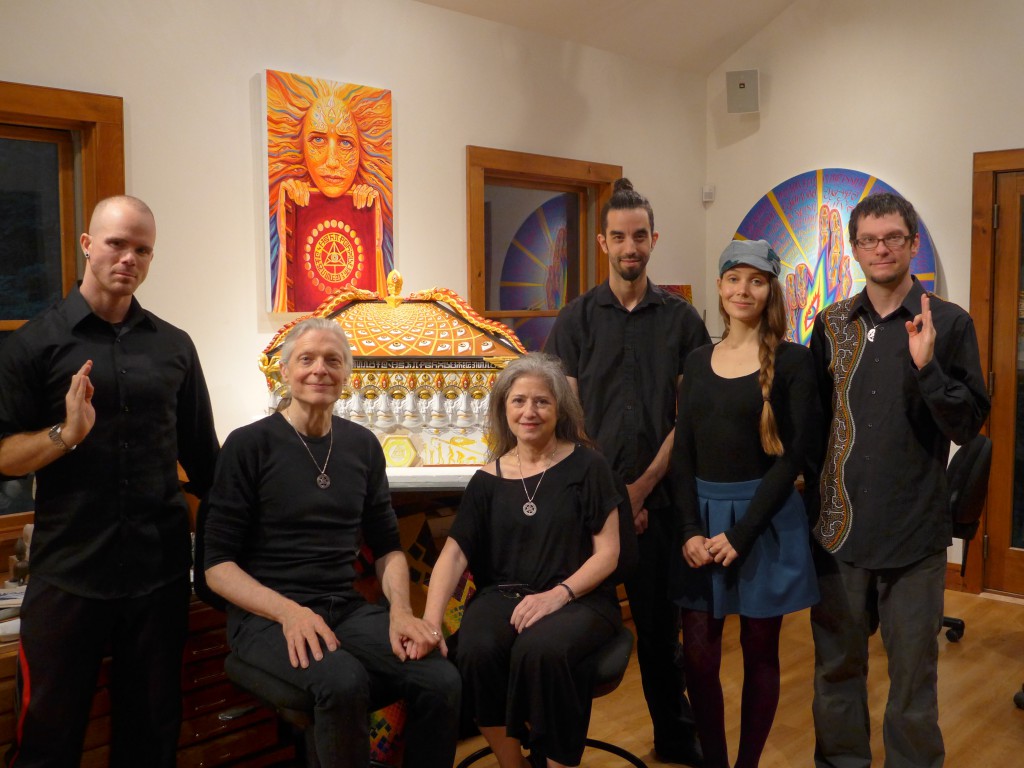 Chief Editors : Alex Grey, Allyson Grey
Creative Director and Designer : Eli Morgan
Senior Designer : Sijay James
Senior Managing Editor : Delvin Solkinson
Media Team : Jon Ohia, Joness Jones