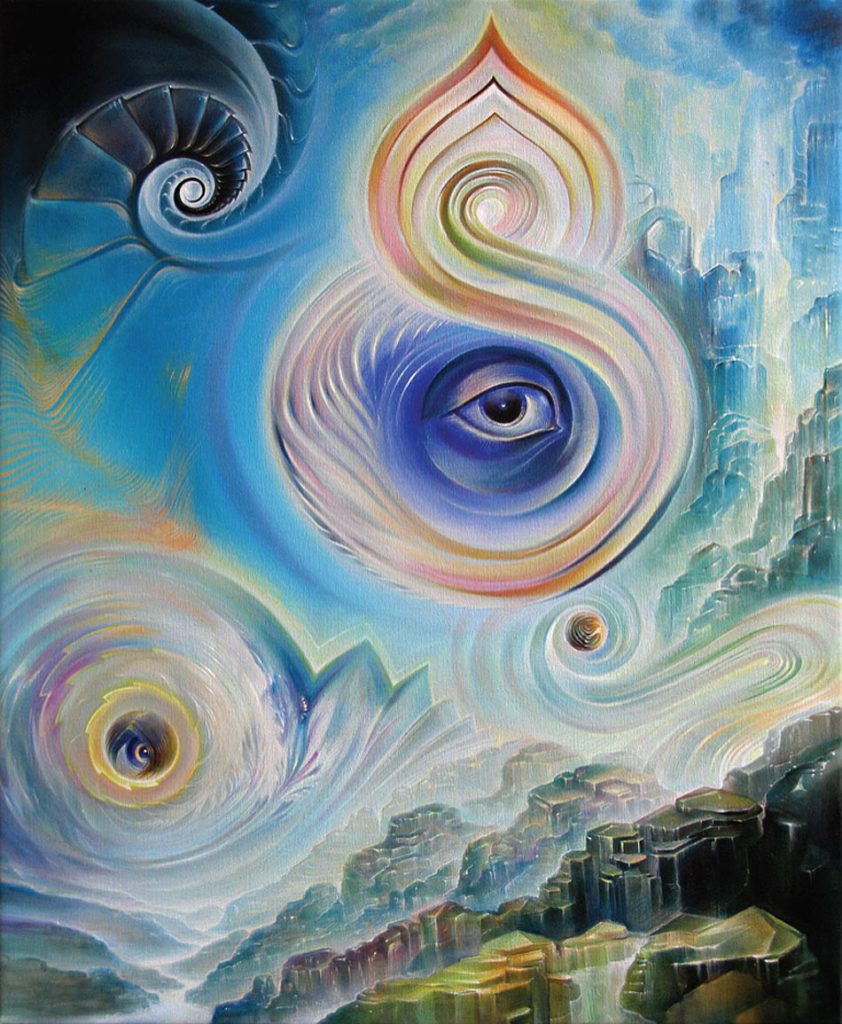 Husband and wife oil painters, David Heskin & Aloria Weaver, work side by side on all aspects of art and life. Their fantastic and introspective compositions depict metaphysical experiences and otherworldly vistas in their own unique expression of imaginal realism.
Using an old master's technique of tempera and oil glazes, Heskin & Weaver are most notable for their luminous use of color and unusual geometrical and 3-dimensional paintings, which provide a sanctuary for the active imagination.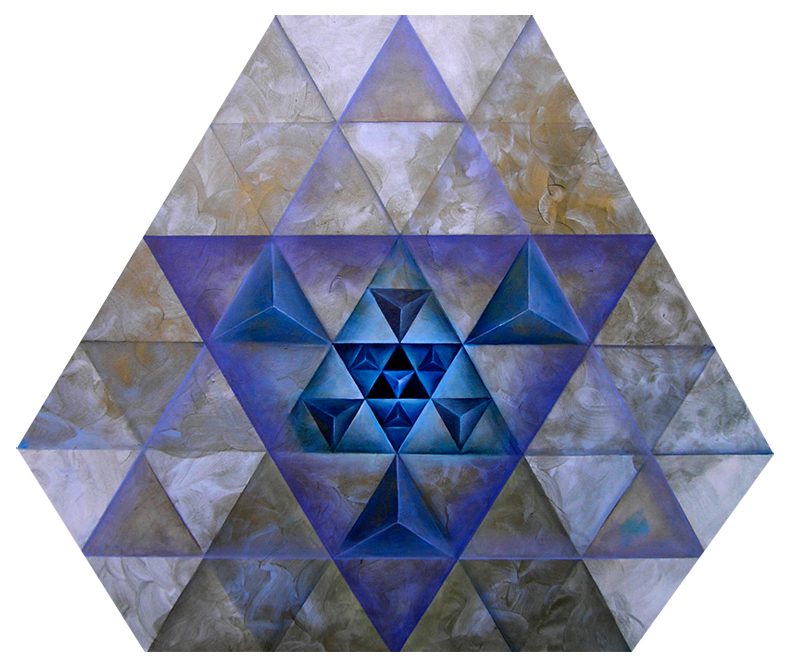 Interspace by Aloria Weaver
"Art has the capacity, through beauty, to illuminate the transcendental, sacred nature of human existence, and to deepen the otherwise limited perceptions of the physical world.
My life is a ceaseless quest to reveal hidden truths and through Art, to weave a tapestry of metaphor, myth and archetype into a dreamscape that speaks to the primordial soul.
Painting has become a meditation for me– an expression of my reverence for the Living Universe, a key that unlocks cosmic mysteries, and a prismatic path to expanded states of consciousness."
-Aloria Weaver

Both Heskin & Weaver have dedicated their lives to their art, empowering and catalyzing the growing network of visionary artists all over the globe.
Together, they travel extensively throughout the United States and Europe, painting, teaching, and giving lectures and presentations.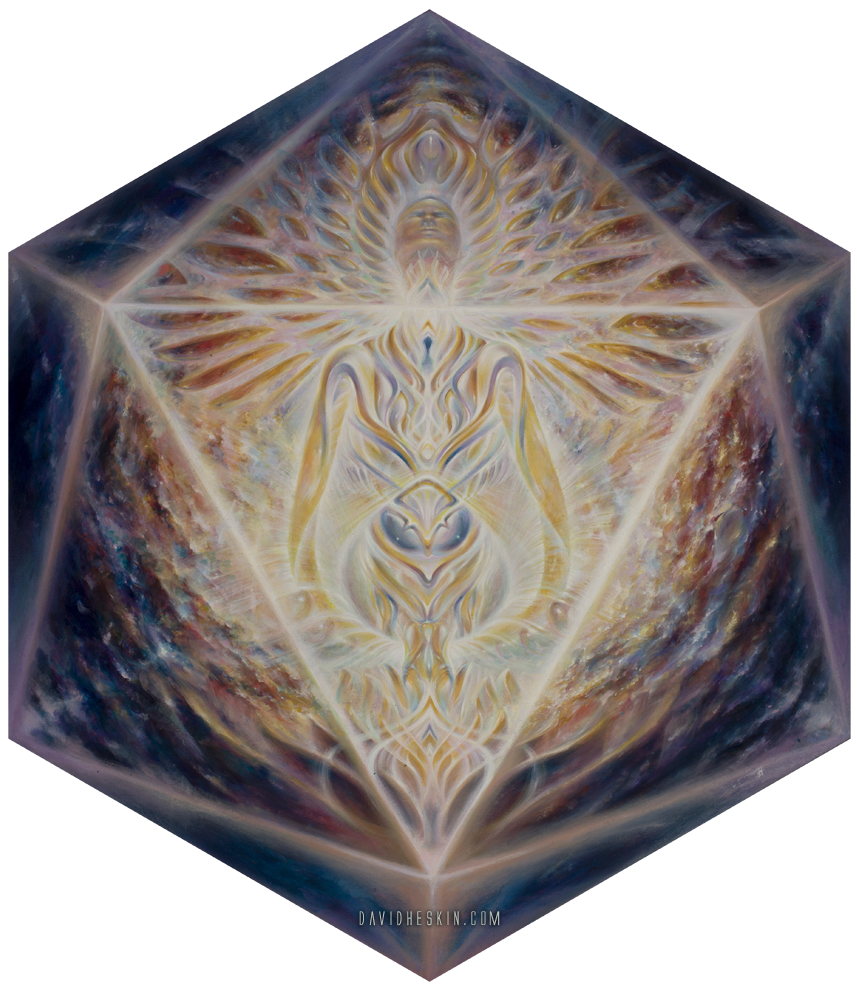 Omnisentient by, David Heskin
"It is the responsibility of the modern artist to look inward, then forward.. and inward again.
If one's art is to be a fulfillment of the ongoing renaissance in this vast cosmology, its presence must deliver a vision which will continue to inspire the advancements of personal and cultural evolution.
No longer is it acceptable to relive stylistic concepts from decades past, rather it is the necessity of the emerging movement to build authentic bridges to a brilliant future upon the strength of our determination to envision the possibilities.."
-David Heskin
Though their work is sold in museums and galleries worldwide, they host a private gallery and studio in Loveland, Colorado. Luminous FLUX represents works of David, Aloria, and other international artists.

The pair also offer classes at several arts organizations including Luminous FLUX, the Colorado Alliance of Visionary Artists (CAVA), CoSM: Chapel of Sacred Mirrors, and the Vienna Academy of Visionary Art in Austria.
Mark your calendars!
David Heskin & Aloria Weaver are returning to CoSM August 12th - 14th. Join us for a 3 day exploration on sacred geometry!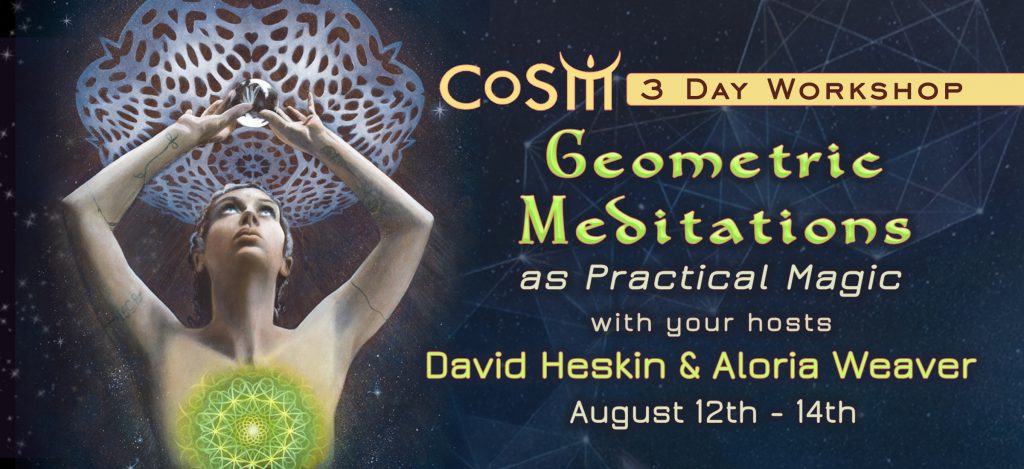 This weekend workshop will create solid foundations for artists utilizing the ancient symbolic language of geometry in their art and contemplative practice. Do not miss out on the opportunity to learn from these visionary maestros.
Click
for details!
Save