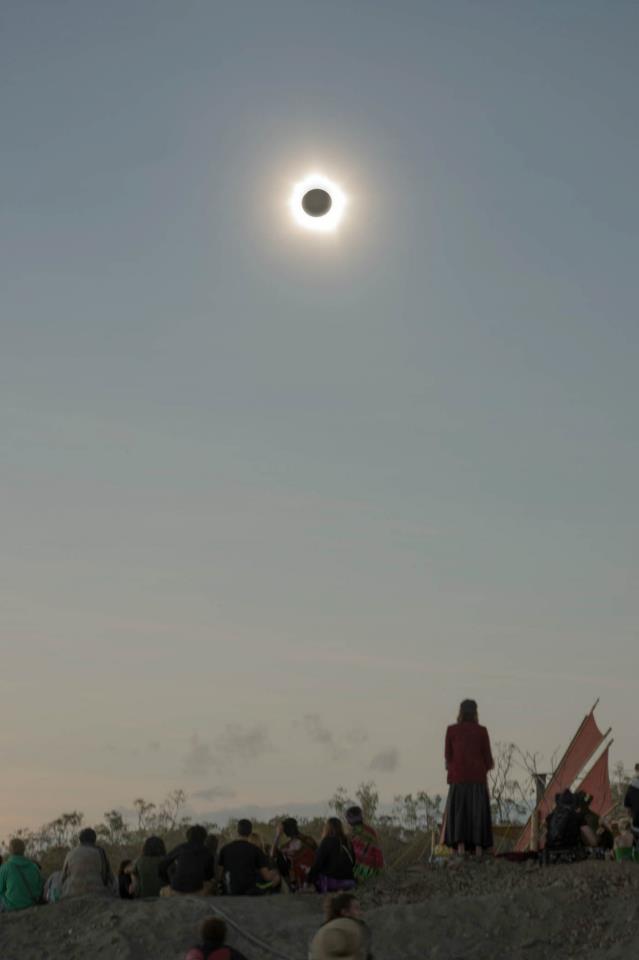 The rarest appearance of the moon is the total solar eclipse. It is a complete reversal of the full moon with the light shining all around a black circle. On 11/14/12, people came from all over the world to gaze at this cosmic event which could only be witnessed from a very small region of N. Queensland, Australia. Most people we spoke to claimed that this group focus on a solar-lunar conjunction, a three-minute hole-in-the-sky glimpse of cosmic alignment, had a transformative impact. Having ourselves celebrated an unbroken chain of Full Moons for the past eight years, we were blessed that on that auspicious day, in that very special place in Australia, in the Visionary Art Tent filled with works by some of the world's most accomplished artists and friends, we celebrated the release of the book, 
Net of Being
, the third volume in a series of monographs dedicated to the art of Alex Grey.
Bravo to producers of Rainbow Serpent (Australia), Symbiosis (USA), Glade (UK), Psyclone and Mosaic for collaborating on this celestially auspicious celebration. The total solar eclipse could only be seen in its full glory from the location of the event. Jen Ingram from Tribe 13 organized a wonderful gallery with work by some of our favorite visionary artists.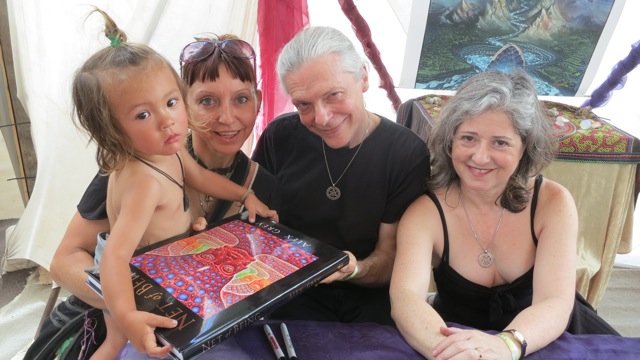 The first purchase worldwide of the book Net of Being was for her daughter at the Total Solar Eclipse Festival, Australia.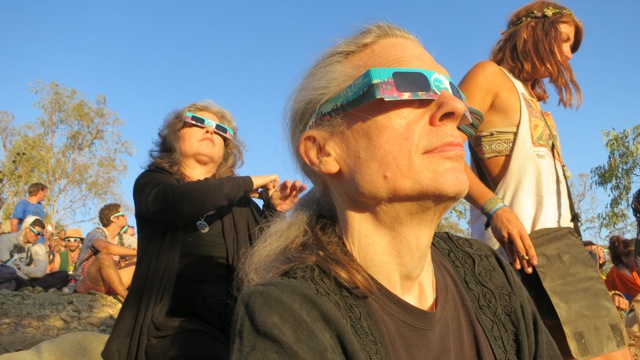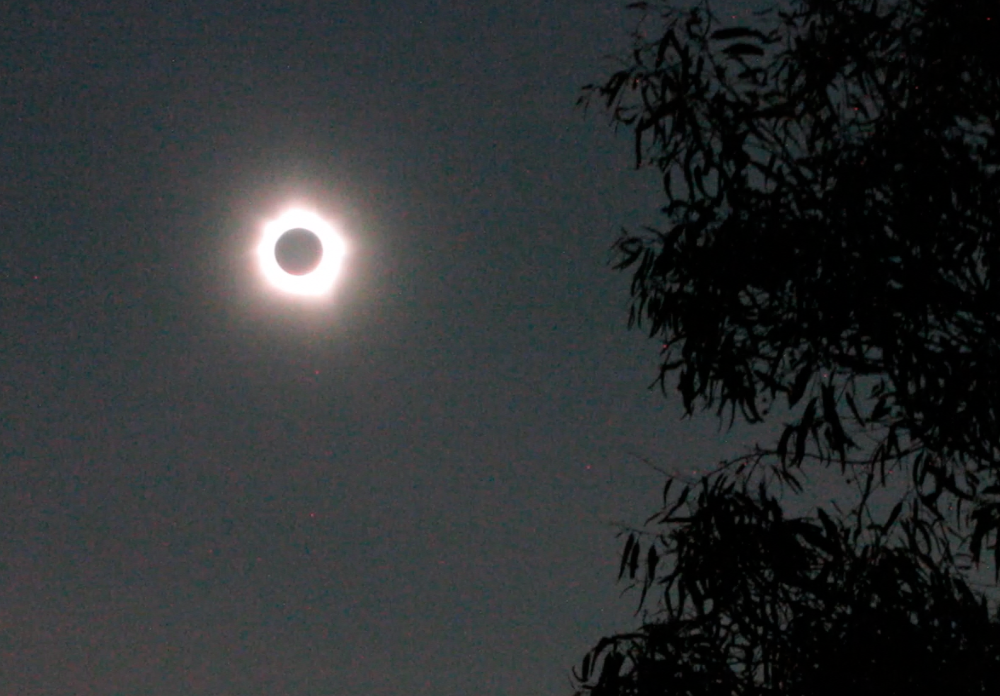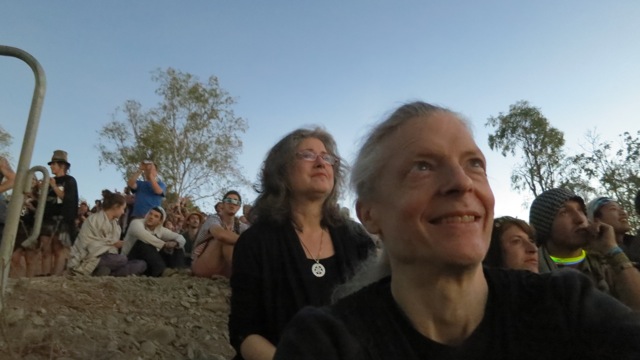 Alex & Allyson taking in the Total Solar Eclipse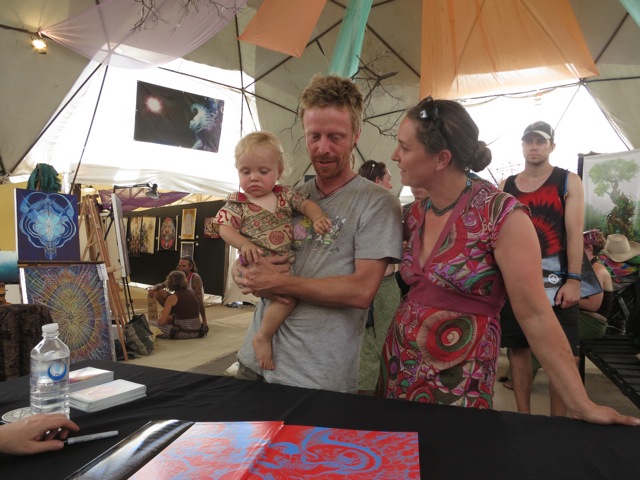 A family getting a signed copy of Net Of Being.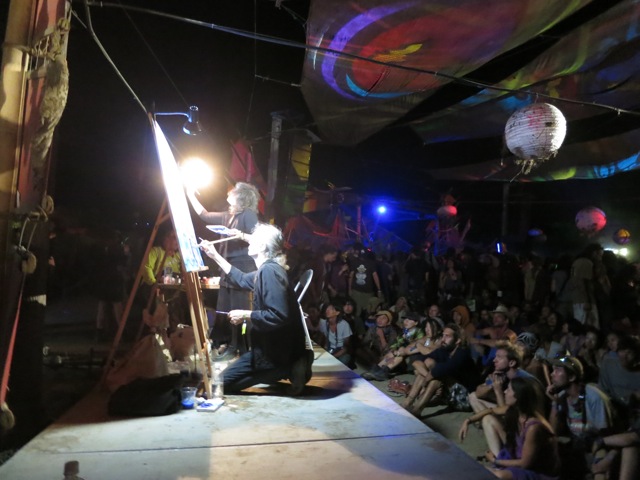 Alex & Allyson painting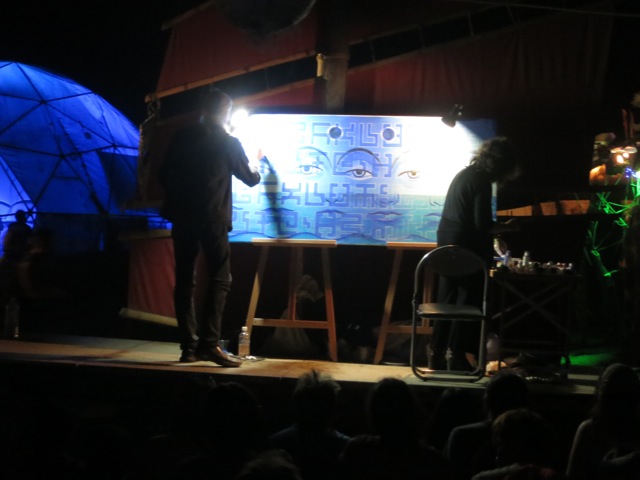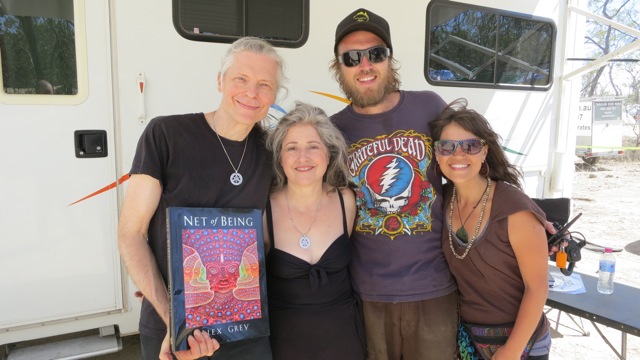 Alex & Allyson with Eclipse event producers Marty and Lisa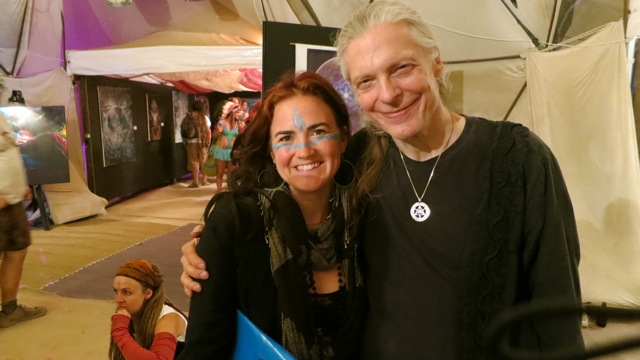 Jen Ingram from Tribe13 with Alex
 Eclipse 2012 Visionaries
 Amanda Sage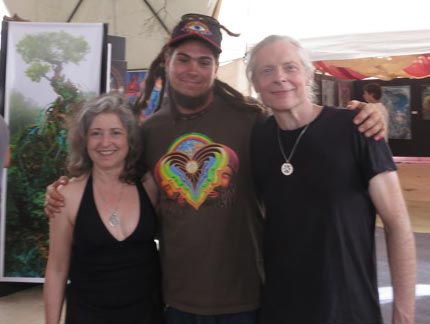 Allyson, Chris Dyer & Alex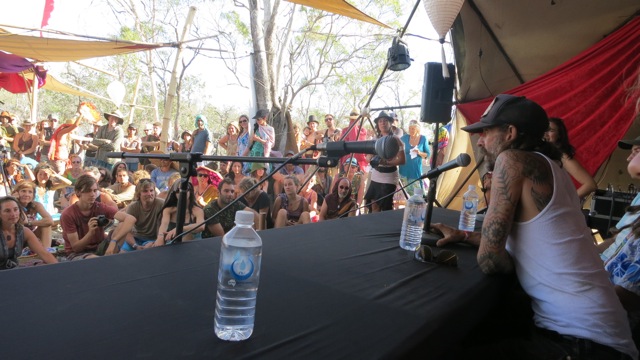 Shrine speaking at visionary artist panel discussion.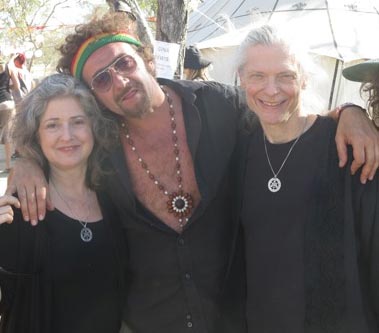 Allyson, Gaudi & Alex
(Top Eclipse header photo by Spinferno.com)