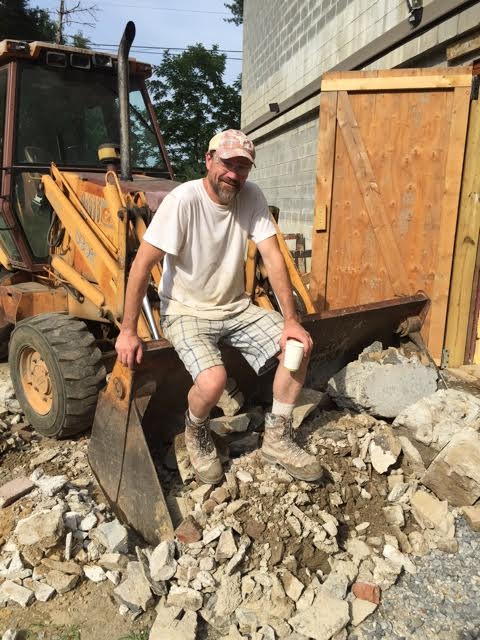 Jeffrey Willson, CoSM Maintenance Manager and CoSM hero for six years, is working on his fourth CoSM building, the carriage house transformation of Entheon, CoSM's Sanctuary of Visionary Art, in construction.
Exhibition opening targeted for Autumn/Winter 2017, Goddess willing.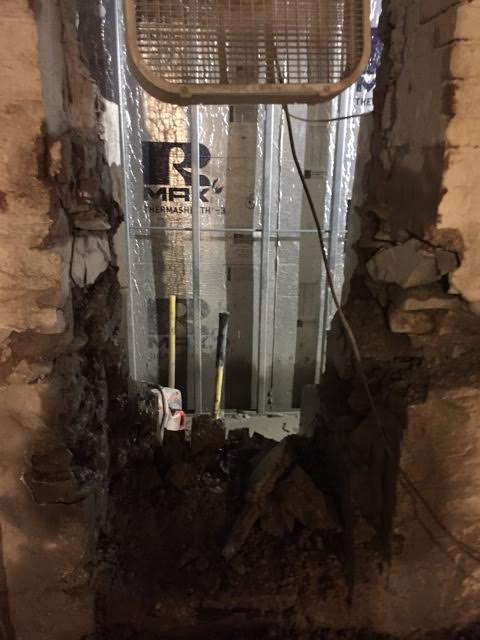 With CoSM's new toy, a heavy duty stone saw, Jeffrey and Brian, CoSM builders liberated useable space under an Entheon stairwell by creating a doorway through an 1882 foundation wall.