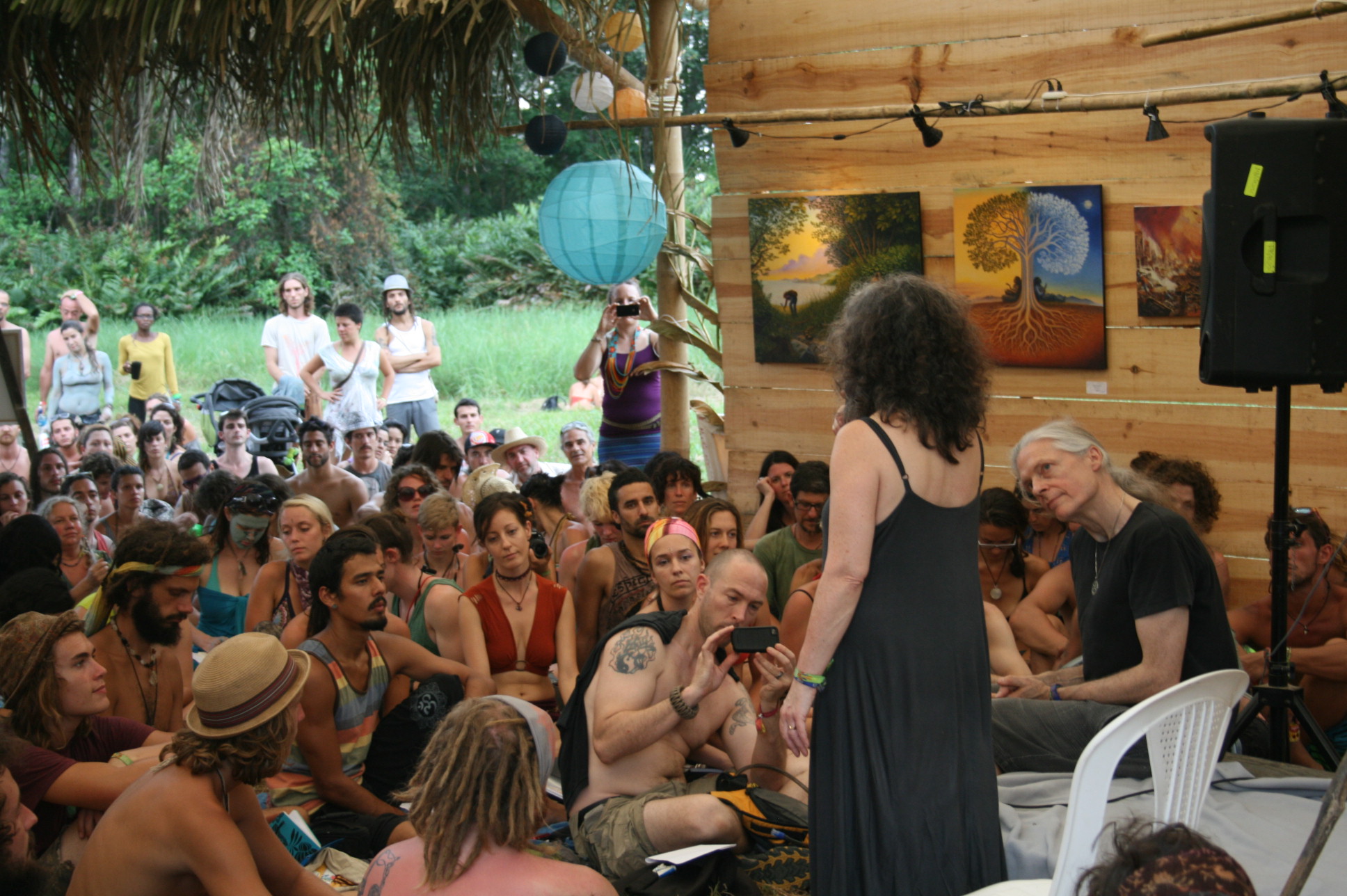 Allyson addresses the crowd before the drawing workshop.
February 26th-March 3rd, 2013 - Envision Festival: Uvita, Costa Rica 
Inside the Tribe13 Gallery, in the middle of lush Costa Rican rain forest, Alex and Allyson met with a large gathering of the tribe for a drawing workshop, a presentation on CoSM and the Entheon project and lots of discussion. Two exquisite yoginis posed for the drawing meditation on the chakras.
Reproductions of the Grey's work were displayed alongside beautiful limited edition prints by some of the world's most celebrated visionary artists and talented emerging art stars. Saturday night, Alex and Allyson presented their work and philosophy to the assembly of thousands that made it down to Costa Rica for Envision Festival, an annual visionary art event that always features live-painting on stage.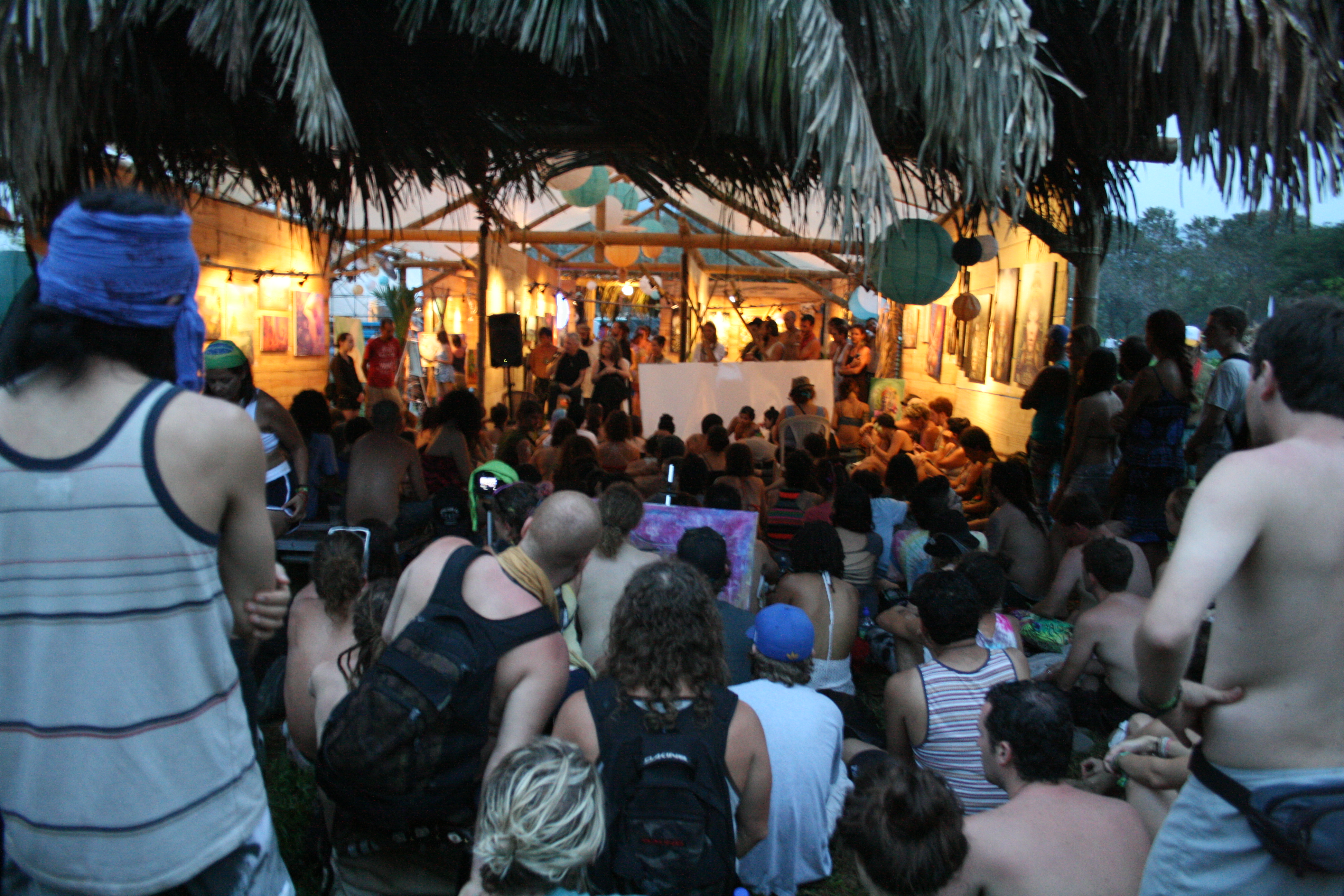 Workshop guests overflowing from the Tribe13 Gallery.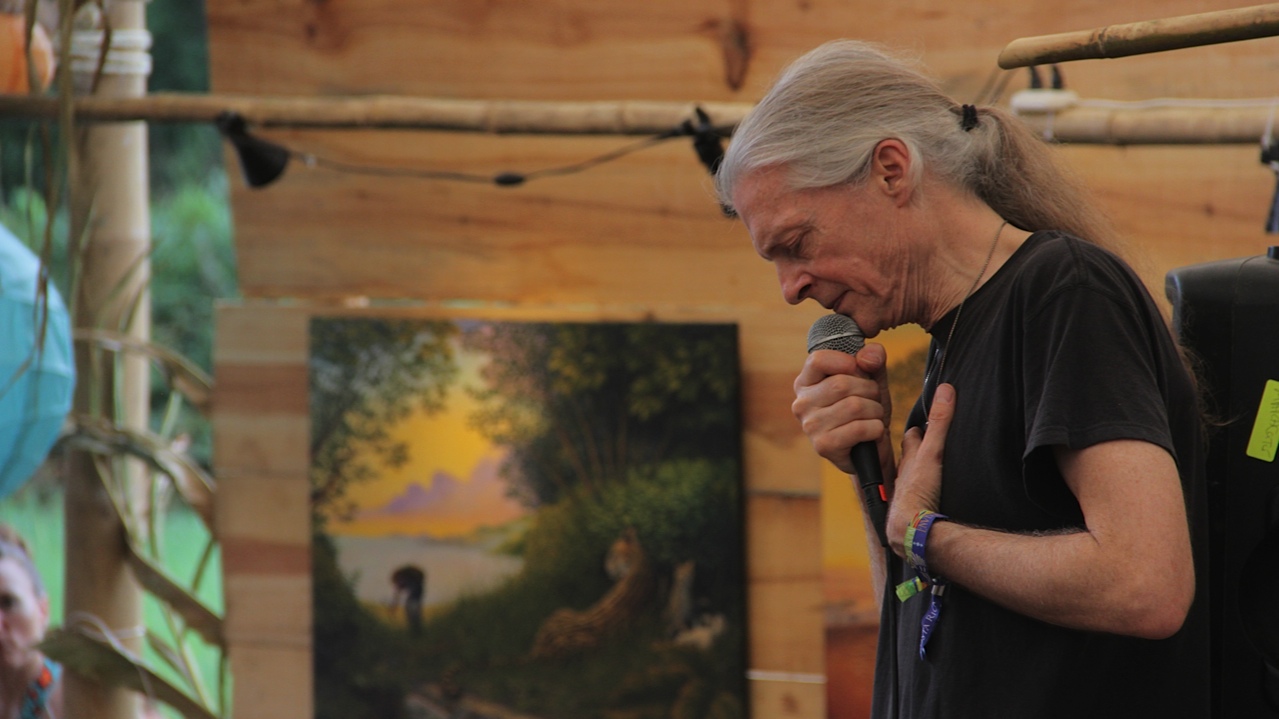 Alex leading the group in meditation. (photo by Laura Newman)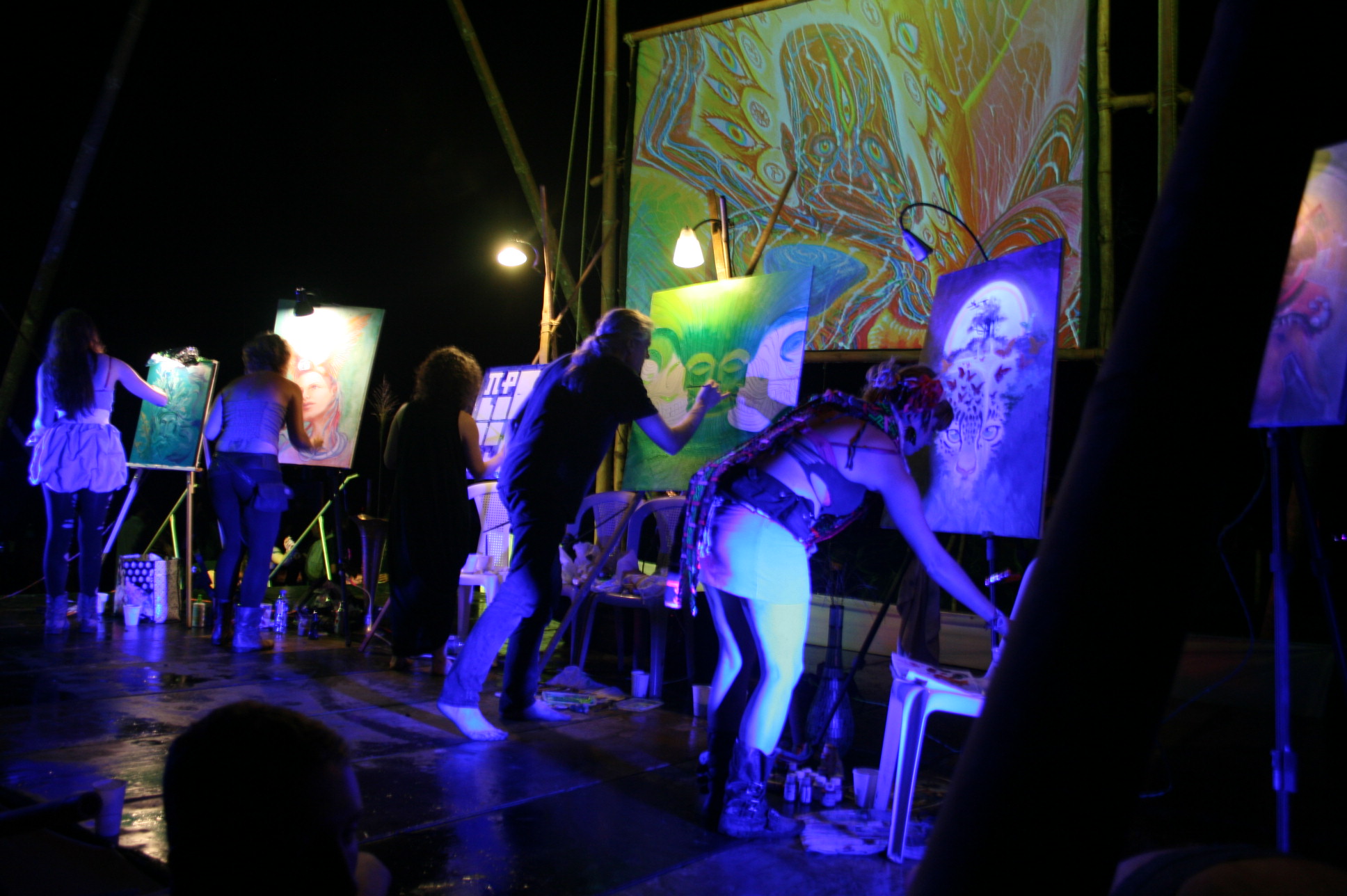 (L to R) Joness Jones, Autumn Skye, Allyson Grey, Alex Grey, Jessica Pearlstein and Rachel Mandala.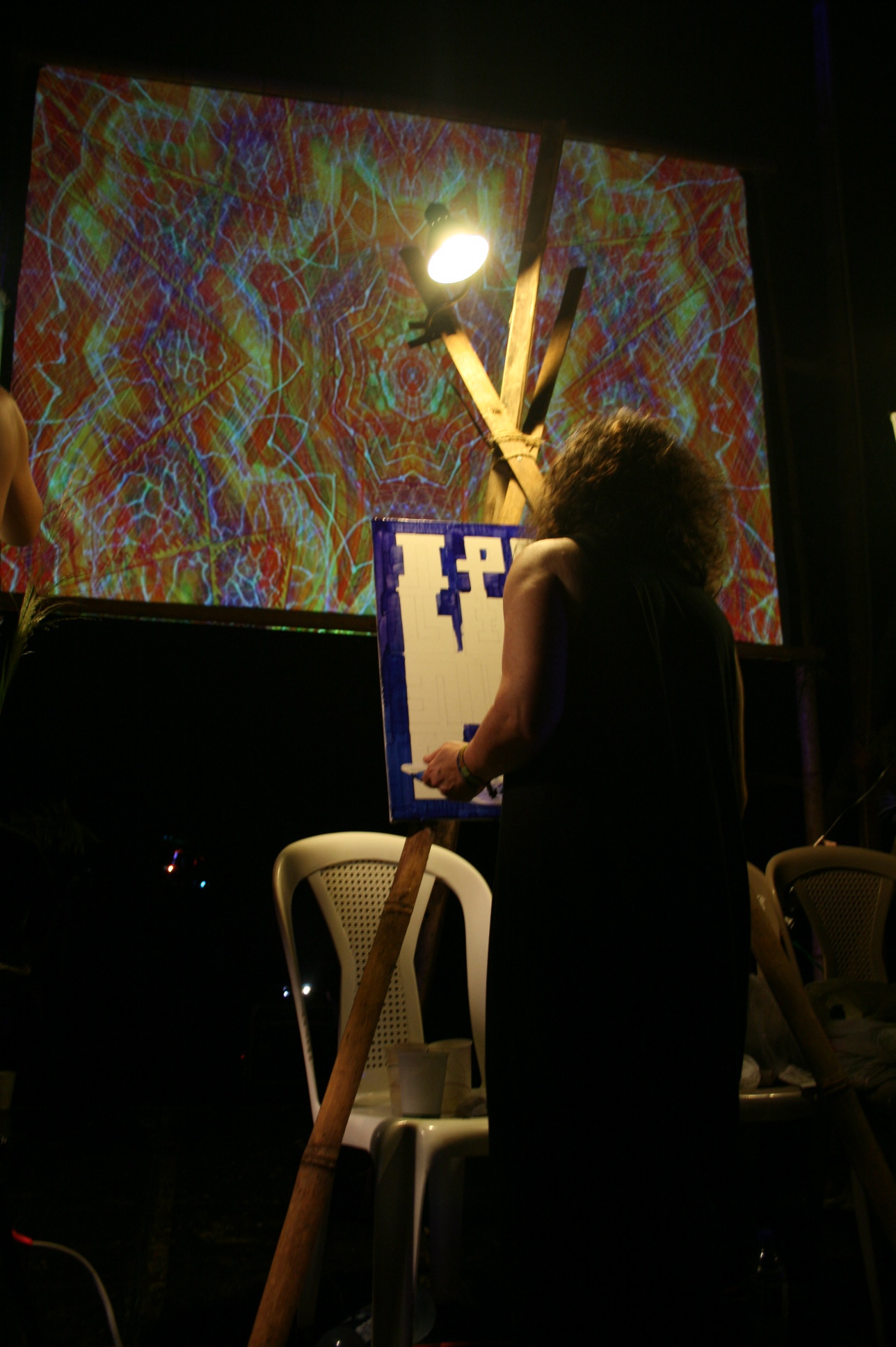 Allyson Grey live painting her secret writing.