Late Friday at CoSM with Dixon's Violin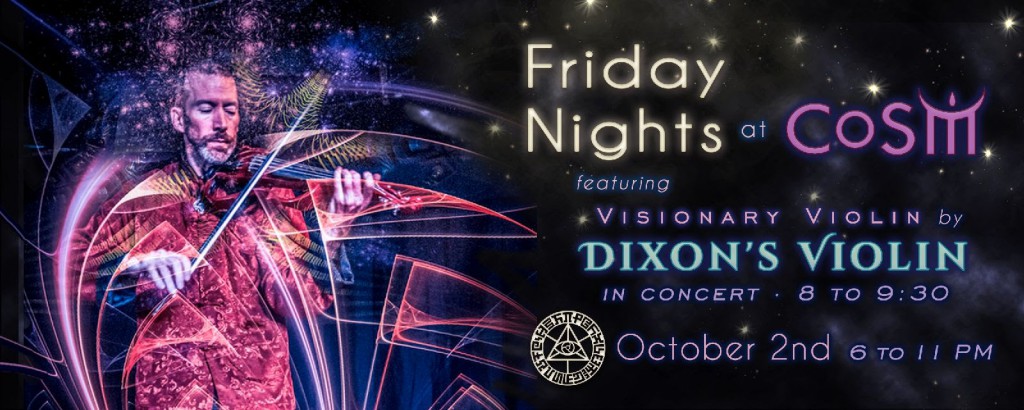 You've never heard violin like this! A distinguished classically-trained violin master, Dixon followed his dream and invented a new music genre. Improvising a 5-string electric violin with a digital foot-pedal and looper, Dixon is a one-man symphony of other-worldly sounds. Premier visionary musician,
Dixon inspires audiences across North America, including two TED Talk performances, ten years performing at Burning Man, plus radio, TV, and film appearances. Guided by his remarkable personal story of life transformation, the mesmerizing work of this impassioned artist will enchant us at CoSM this Friday night.
Join us at CoSM
in Grey House where the Mushroom Cafe, and CoSM Shop will be open for extended hours, 6-11pm. Live painting, great music and friends. Bring a sketchbook and spend Friday evening with us at CoSM. Alex and Allyson will be live painting along with Visionary CoSMonaut artists.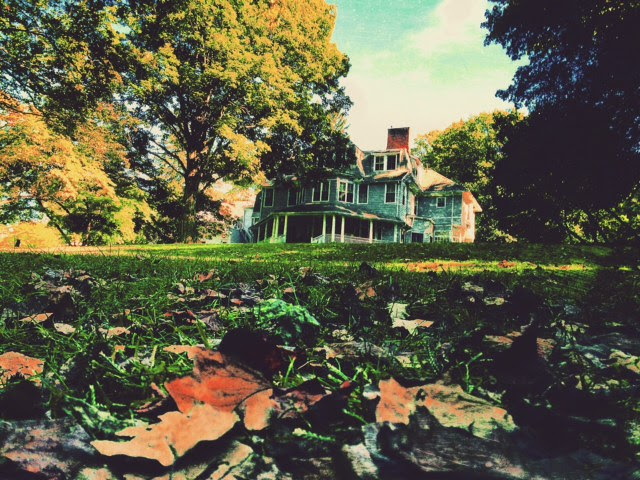 Fall 2015 arrives at CoSM, thanks to Dave Digenger for these photos
Visionary Salon with Chris Grosso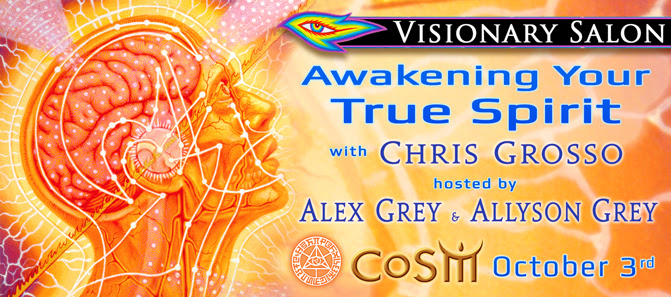 It is rare that we get a call from our longtime friend, Ken Wilber, but he called us to introduce us to Chris Grosso, and urge us to read his book, Everything Mind.  Alex gave Chris this endorsement, "Chris Grosso's tough life lessons inform his no-bullshit spirituality in Everything Mind.  A holy ferocity is in the heart of awakening, Chris takes us there and shares visionary tools to deepen with. Enter your true identity and wrestle with the tough questions as you enter Everything Mind."
What does it mean to accept yourself fully in all of your imperfections? Can we take an honest, fearless look at our naked self and acknowledge the frailty and the glory? Chris Grosso, bestselling author of Indie Spiritualist (Atria/Simon & Schuster) and the brand new Everything Mind: What I've Learned About Hard Knocks, Spiritual Awakening, and the Mind-Blowing Truth of It All (Sounds True) says, "I'm not a yogi from the Himalayas, a preacher from the pulpit, or a guru with dollar signs in my eyes, truth is, as a result of years of heavy drug and alcohol addiction, I've been to some extremely dark places that resulted in a literal life-or-death search for something more."  Spend the afternoon with Chris who will guide us in using difficult life experiences to catalyze spiritual awakening with meditation, compassion, and dialogue. Make friends with the past, embrace skeletons in your closet, create an open space for healing, and most importantly, learn to love yourself and others in an essentialized teaching by this emerging spiritual leader.
Rich with hard-won wisdom and valuable instruction, Everything Mind invites us to join a spiritual quest that's not about creeds or beliefs-it's a raw, direct experience of the heart, mind, and soul. "Cultivating a spiritual lifestyle may be the most challenging undertaking you'll ever face," says Chris. "Spirituality isn't a quick fix that magically makes life easy (no matter what you've heard), but it can teach us how to meet all of life with an open heart-which, when you get down to it, is pretty fucking amazing."
In the evening, we will
join Chris
in a discussion about art and spiritual practice.  As a musical entertainer for two decades, and a spiritual leader, Chris takes a particular interest in healing and recovering addicts. Engaging seekers of higher consciousness at a wide range of venues including Wanderlust Festival, Yoga Journal Conference, Sedona World Wisdom Days, and Kripalu Institute, Chris is Advisor to the group, Drugs over Dinner and hosts The Indie Spiritualist on the podcast entitled Mindrolling, an "Insight Hour" on MindPod Network.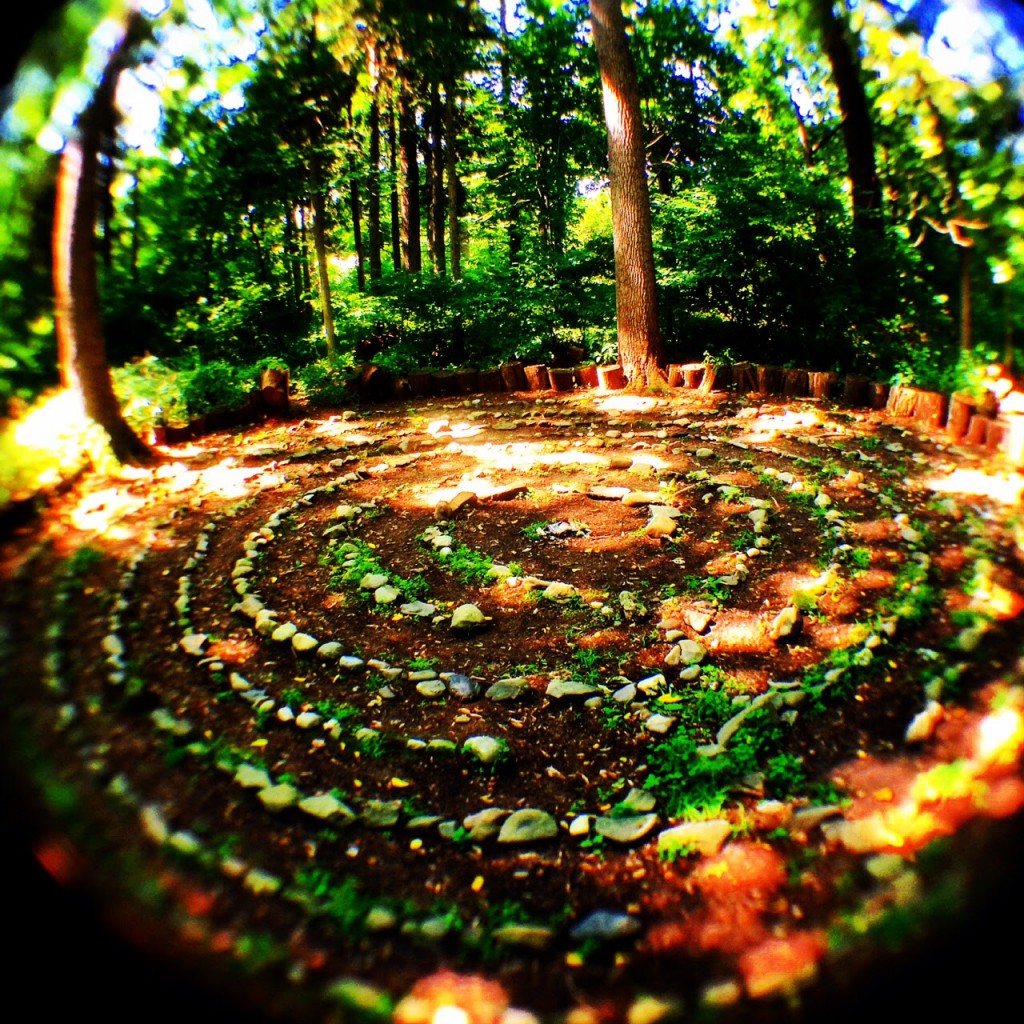 CoSM's Labyrinth
Dutchess Outreach Food Drive at CoSM
CoSM is partnering with Dutchess Outreach to help stock local food banks this season. Collecting canned goods and non-perishable food items will continue throughout the season. On your next visit to CoSM, remember to bring contributions to the collection box in the foyer of Grey House.
Let's FILL THE BOX and help those in need in our area.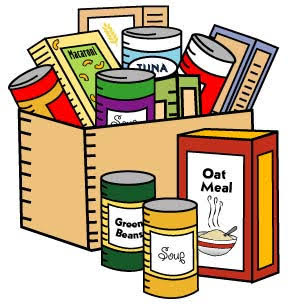 Arched Opening to Sacred Mirror Room
On the third floor of Entheon this week, masons are creating the arched doorway opening to the room that will display the twenty-one Sacred MIrrors. The empty arched doorway will signify the twenty-second Sacred Mirror, the one that will make each of us a Sacred Mirror as we walk through the opening.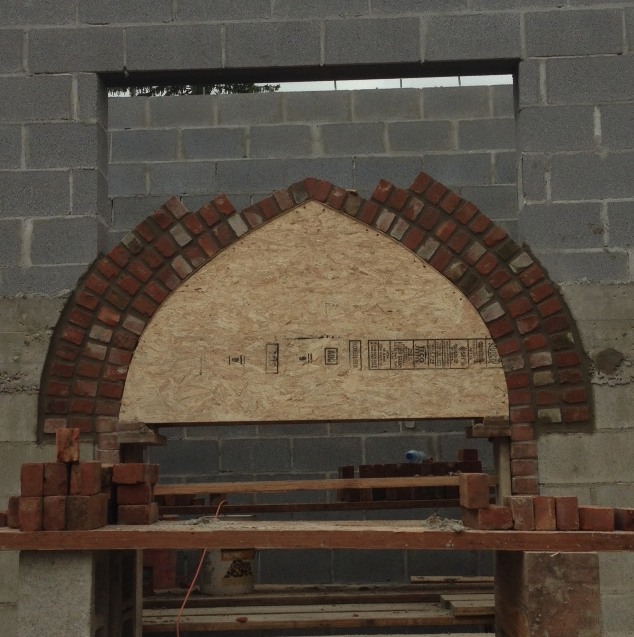 Love,
Alex & Allyson