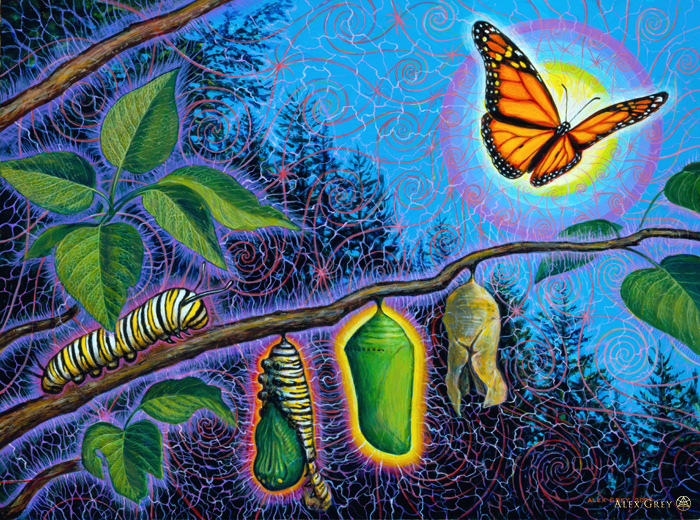 Saturday @ CoSM:Green Blessings:
Herbal Medicine Just For You
with Susun Weed
1:00 pm - 7:00 pm
A splendid chance to spend a little time with the Nature Devas, the flower fairies, and Susun Weed. Green blessings are in plain sight, right underfoot, and right out your back door waiting for you. Herbal medicine is people's medicine. Simple, safe, effective remedies are right at hand.
Join Susun for an extraordinary time discovering the practical, medicinal, edible, and even spiritual uses of ordinary plants and garden weeds. Susun's greatest joy is found in sharing the many uses and fascinating personalities of plants with you.
A talking stick ceremony sets the stage for the workshop. Your participation in this ceremony will help guide the class, allowing it to grow to meet your special needs, and answer your questions, whatever they are.
Susun Weed's
encyclopedic knowledge of herbs and health is infused with story and song and 30,000 years of women's wisdom.
Her five books – Wise Woman Herbal for the Childbearing Year, Healing Wise, New Menopausal Years the Wise Woman Way, Breast Cancer? Breast Health! the Wise Woman Way, and Down There, for Men and Women, the Wise Woman Way – have been translated into six languages, and chosen as the Best Health Book of the Year.
---
Sunday @ CoSM:Visionary Permaculture Design:
Gardening & Food Forestry
with Delvin Solkinson & Grace
12:30 pm - 6:00 pm
Gather at the Chapel of Sacred Mirrors for a uniquely creative workshop on the power of permaculture in gardening. Together we will explore core concepts and attitudes of permaculture while we tour the land and meet the plant community in this inspiring art sanctuary.
Exploring the map and design for these Temple Grounds, we will look at techniques and strategies for applying permaculture to the way you design and implement your gardens on any scale. Integrating companion planting and succession with the creation of garden guilds and polycultures, we will learn how to redesign our own gardens to save time, energy and money while creating more abundant production for people and the planet.
A design charrette will give participants an opportunity to contribute creatively to the ongoing process of permaculture design at CoSM. Together we will harvest plants and make a healing salve to connect with the medicine of the CoSM land.

Portrait of Delvin Solkinson by Laura Borealisis
Delvin Solkinson's
permaculture education spans three Diplomas and a Masters Degree with Bill Mollison, the originator of permaculture. His programs, developed over thirteen years, are informed by sixteen advanced courses taught by the premier designers of the field. Delvin's current Doctoral Degree program in Permaculture Education focuses on creating curriculum that offers free media learning crafted with open source teaching tools.
Grace
has dedicated many years studying plant medicine and natural skincare, while developing and selling a skincare line. Recently, Grace has delved deeply into  herbalism and plant medicine with Maestras, Susan Weed and Dina Falconi, while pursuing a Permaculture certification that focuses on plant medicine to enrich our daily diet and health routines.
Love,
Alex & Allyson