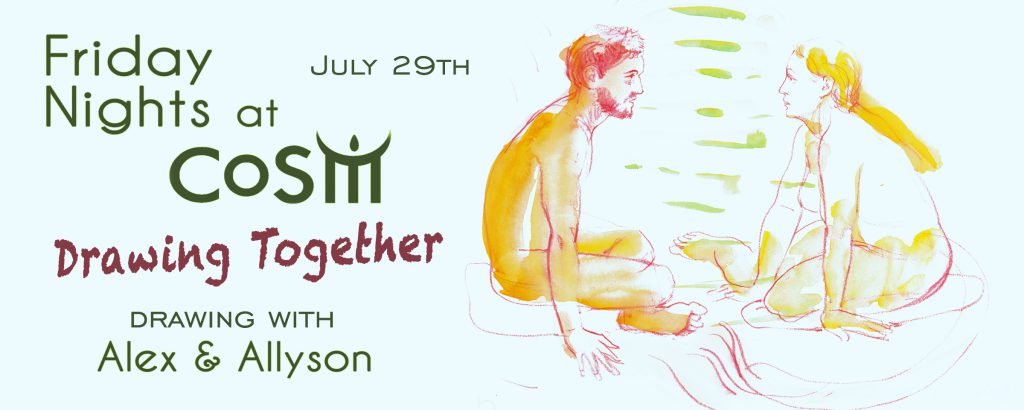 Friday Nights at CoSM
Drawing Together:
Drawing with Alex & Allyson
7:30-10:30pm
Day and overnight visitors are welcome to join CoSM after 6pm Fridays and join Alex and Allyson for and evening of Drawing Together. A model and an altar of special objects will inspire our drawing the figure, from life and strictly from the imagination. Uplifting music will usher our introspective journey woven with brief guidance interspersed by Alex & Allyson. Bring a special altar to place on the altar. Bring art materials that you love or use the colors and paper provided by CoSM. Your own sketchbook and colors will start your practice of drawing together with friends.
Enjoy The Mushroom Cafe's home-baked pastries, paninis and beverages while perusing CoSM's library of books. CoSM Shop offers spiritual, artistic and practical gifts and books with numerous post-Kickstarter altar objects and art offerings. CoSM Grey House Gallery hosts paintings including Cosmic Christ and the exquisite sculpture, World Soul. See you there!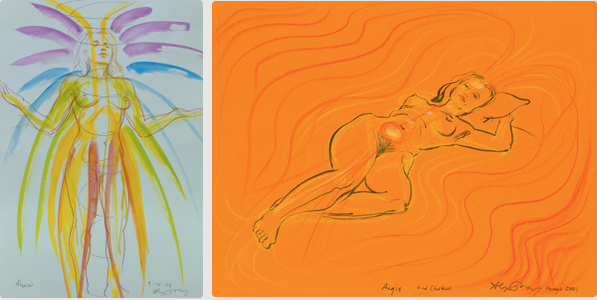 Outside Friday Night @ CoSM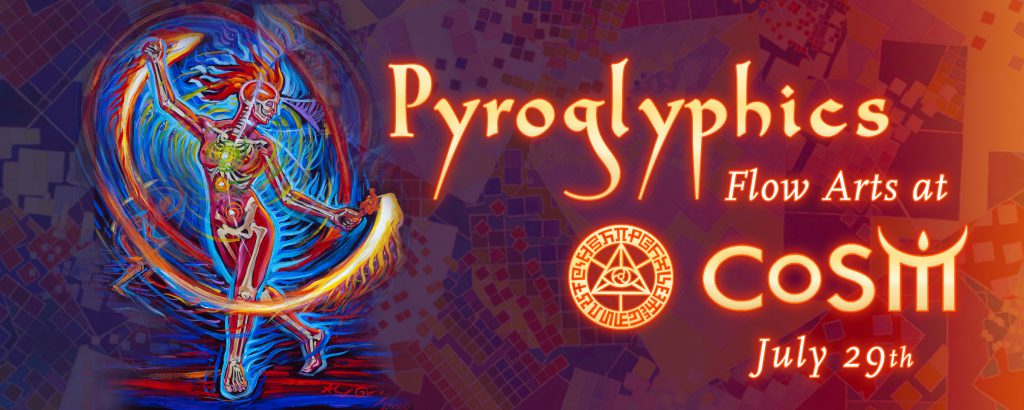 Pyroglyphics: Flow Arts
7-11pm
The element of fire is an established symbol of energy, passion, and spirit. Friday's open spin jam, led by Pyroglyphics, will incorporate dance, circus and martial arts forms. Focus on the use of fire props such as staff, fans, and poi to craft your own unique flow style. Come explore fire as a spiritual art form at CoSM!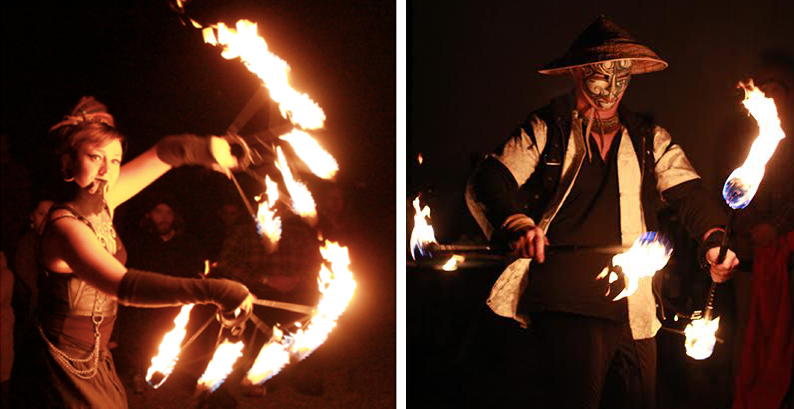 Sunday @ CoSM: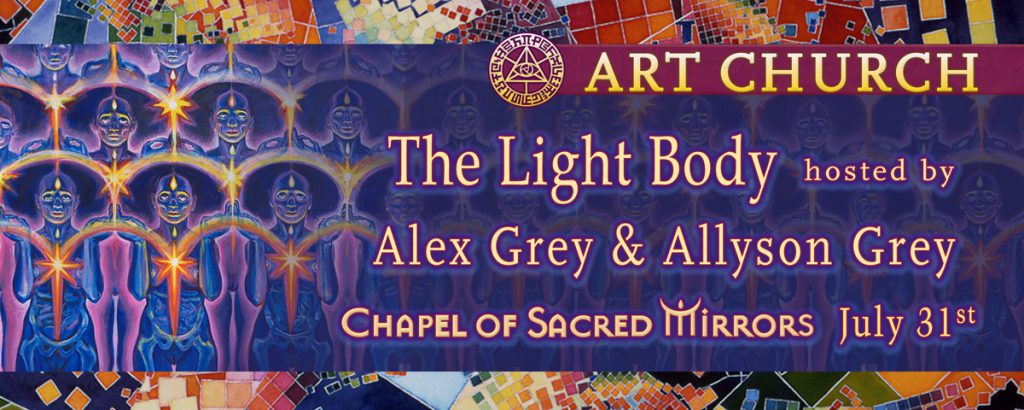 Art Church: The Light Body

 with Alex & Allyson
1-4pm
Make art at CoSM this Sunday afternoon to practice Art As A Spiritual Path. Accompanied by music with a vision of turning on the light body, we will create together to the extraordinary music of DJ Jon Ohia. Following a break for socializing, a visit to The Mushroom Cafe and CoSM Shop, a presentation on the Light Body will offer an art historical overview of figurative luminosity as a recurring motif throughout world art. Come prepared to create. Journaling and poetic expression are also encouraged. Ending the afternoon program will be an update and tour of Entheon, Sanctuary of Visionary Art, now in construction.
Love,
Alex & Allyson