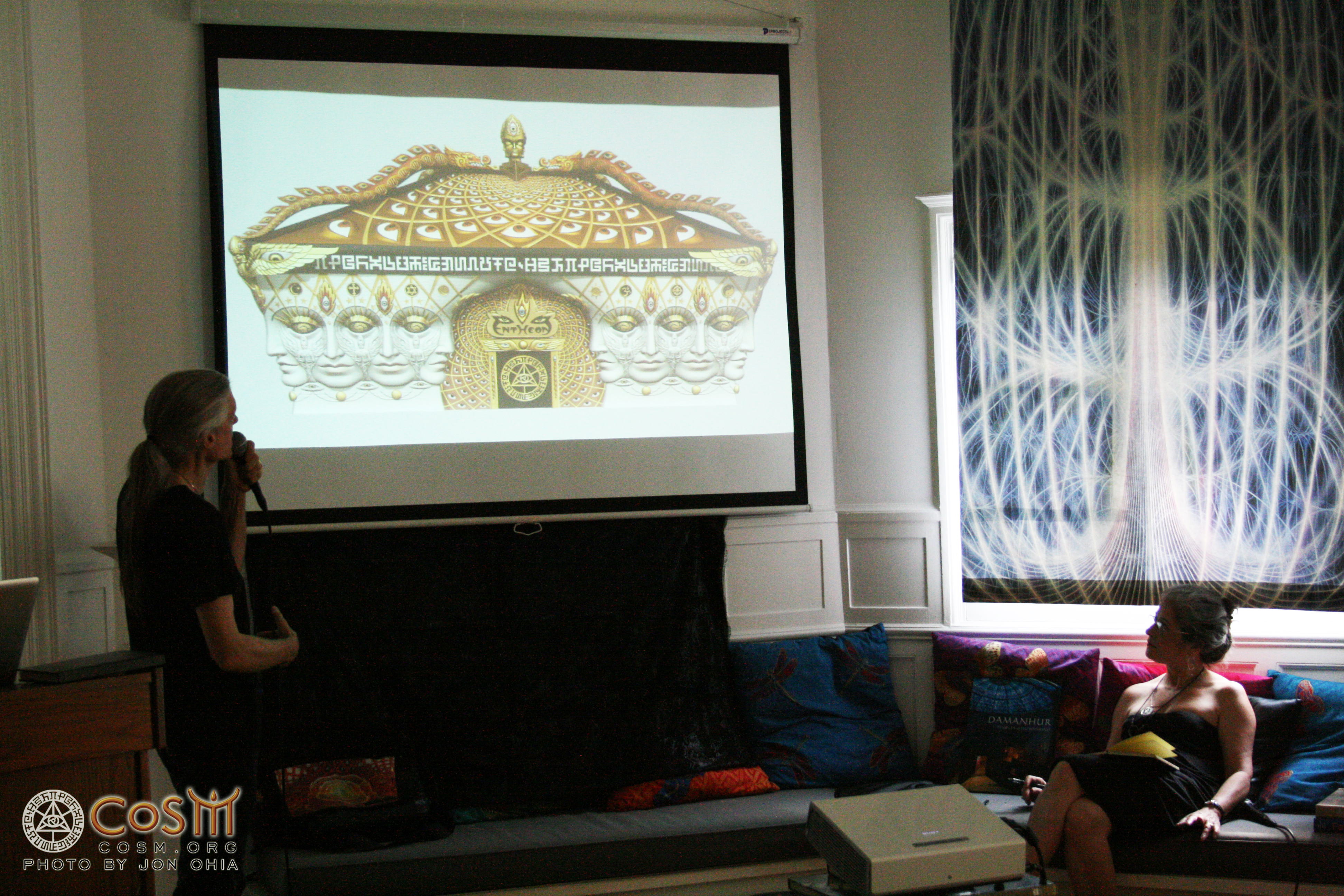 Alex and Allyson Grey explain the symbolism encoded in Entheon's design.
July's Full Moon celebration opened with a talk entitled, "Anthropocosm,"  This illustrated talk reviewed the history of anthropocosmic sacred art and architecture, revealing a relationship to the vision of future temples, specifically Entheon and CoSM, the Chapel of Sacred Mirrors. Through the lens of our human life we receive the vision and mystery of our cosmos. As a microcosm of the macrocosm, we embody the laws and principles that sustain the greater divine cosmos. Our intelligence, correctly attuned, gives us access to the infinite. The body as temple is a symbolic theme of sacred spaces throughout history. The cave or cathedral metaphorically invokes the womb as a place of spiritual rebirth. The dome symbolizes the human cranium, or an eye facing upward.
Sacred narratives of the human experience are built into temple architecture. Physically, the temple can mirror the human structure, as esoteric diagrams can demonstrate. Spiritually, the temple conveys life's cosmic drama and human spiritual immortality.  Visionary art can offer unique yet universal symbolism that points to a realm of infinitely interconnected beings and  the body as an iconic vessel of transformation.
Performances at the Full Moon ceremony included Evan Pritchard, Native Elder and expert on the Wappinger native people. Fun Yung Moon recited poetry filled with themes of community and caring. Permaculturist, Laura Wyeth shared an informative presentation on our neighbors in the plant kingdom. Prayers of healing and a tangible sense of peace and fellowship prevailed throughout the ceremony.
After the ceremony, Grey House and CoSM grounds came aliv. The Secret Circus aerialists performed by the light of the full moon, fire spinners of the Eternal Lotus Fire Collective, and a lasers light show shined on the trees, thanks to Silent Stream. Indoors, DJ Jon Ohia kept a full dance floor. The creative spirit was honored as live-painters Adam Psybe, Sharon Stelluto,  Ian Arremony, and Joness Jones brought their vision into form.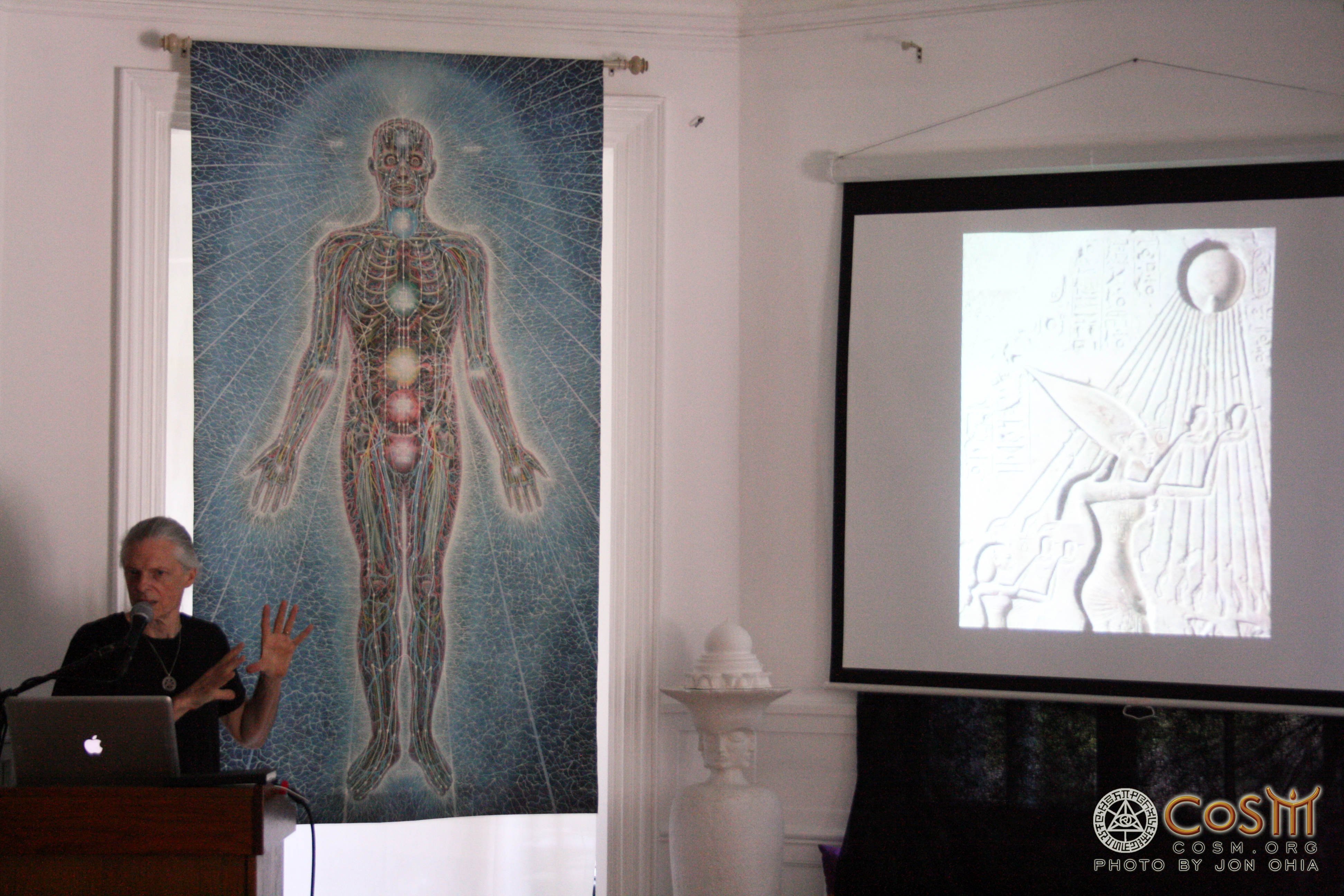 Alex revealing mysteries contained within ancient architecture during Anthropocosm.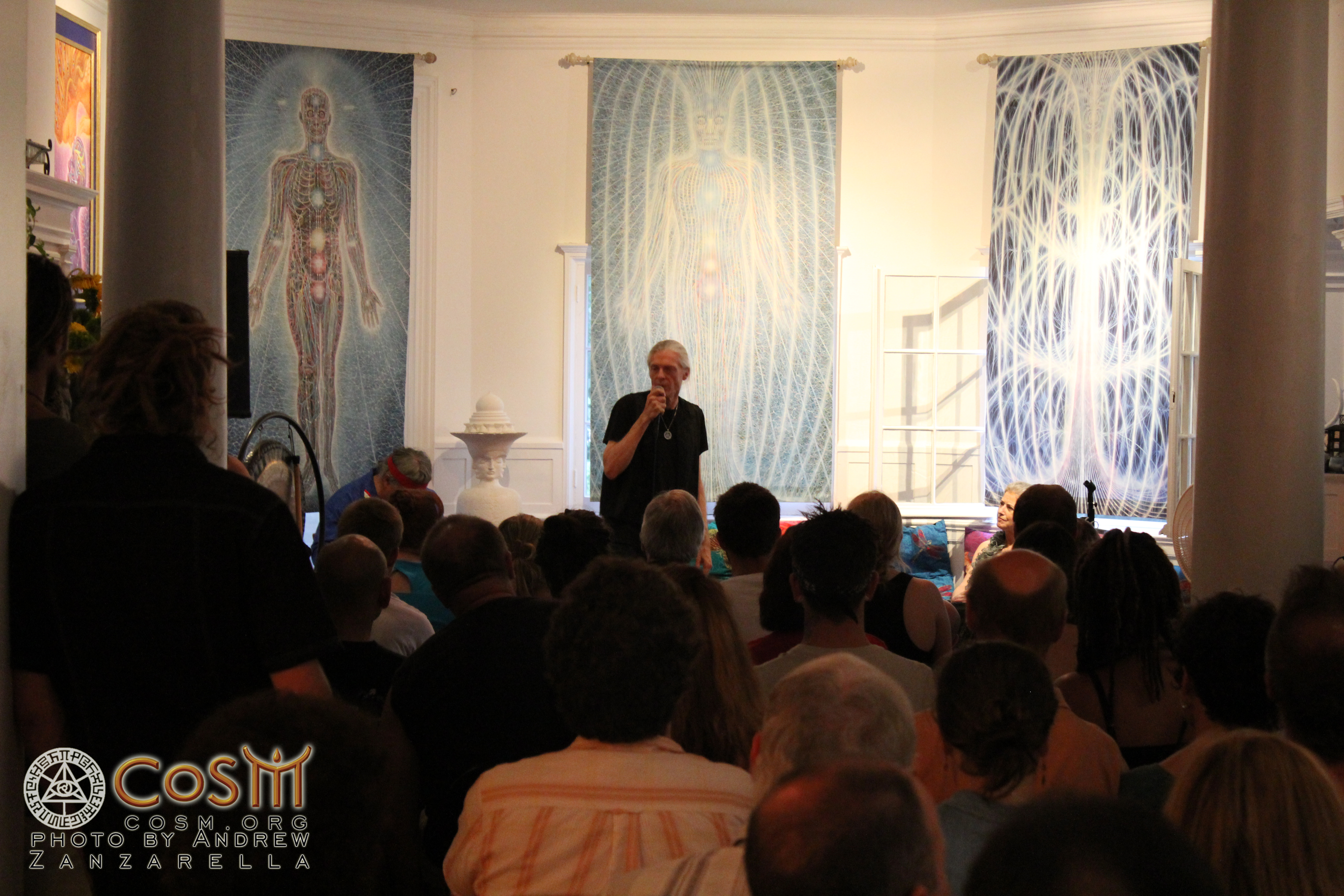 Opening the ceremony.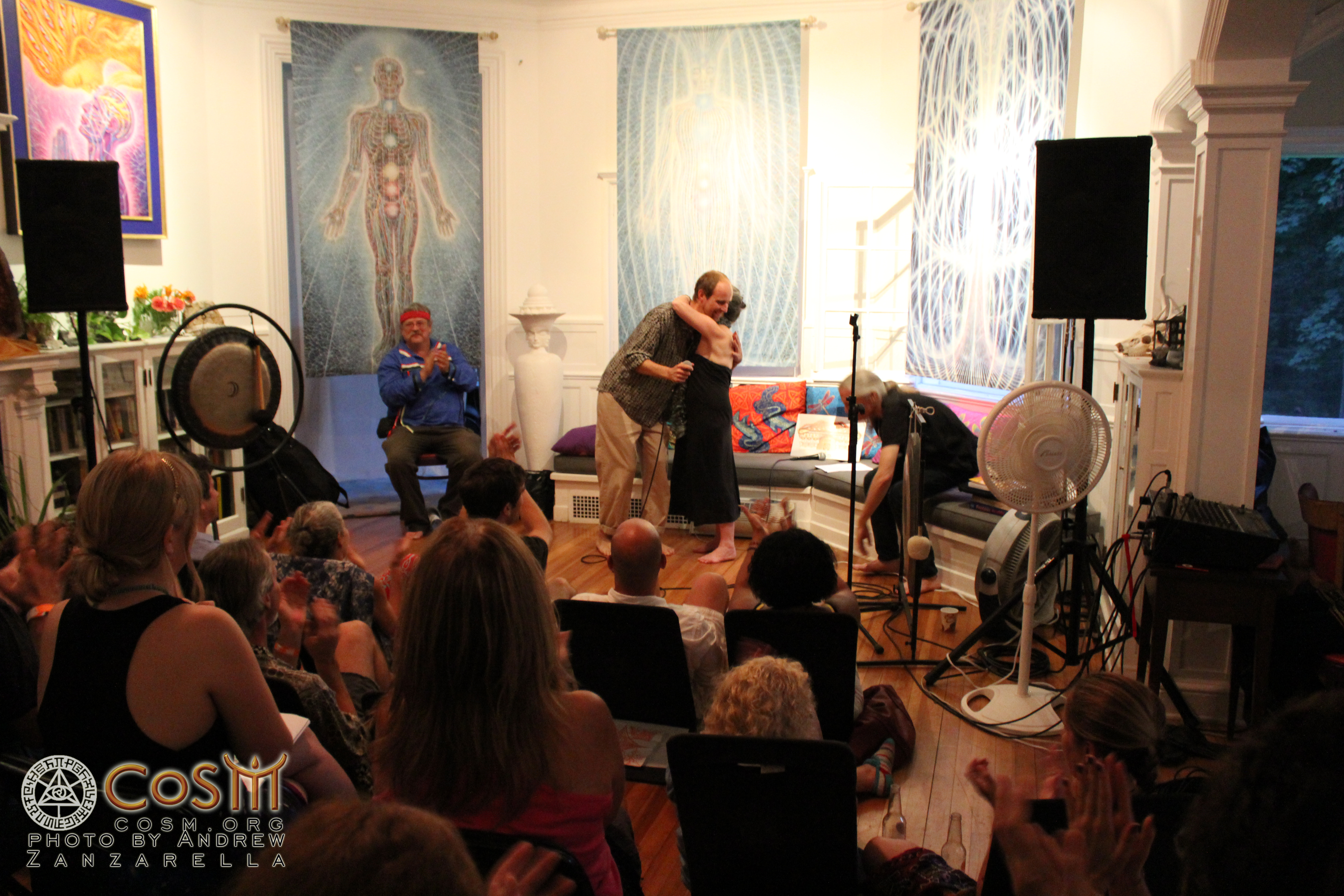 Allyson Grey and Fun Yung Moon embrace after his incredible poetry performance.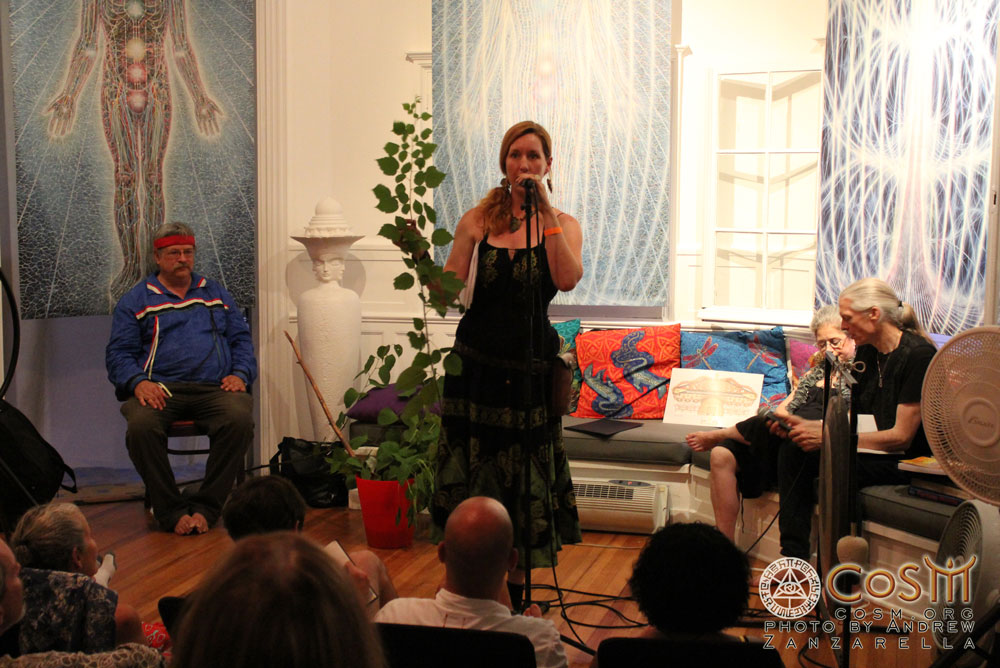 Laura Wyeth familiarized us with local plants.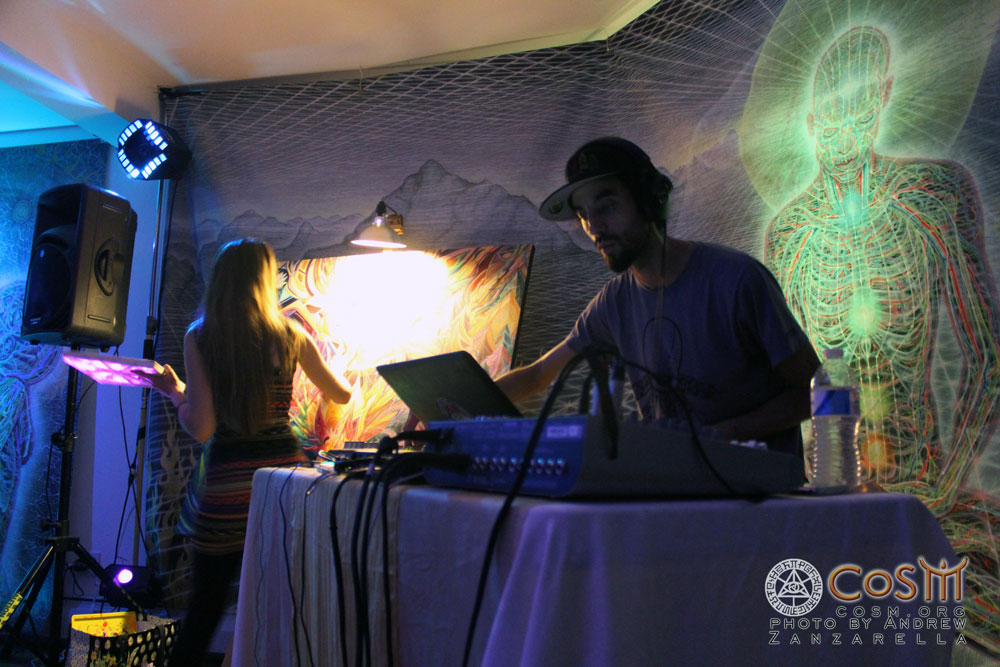 DJ Jon Ohia performing with Joness Jones live painting.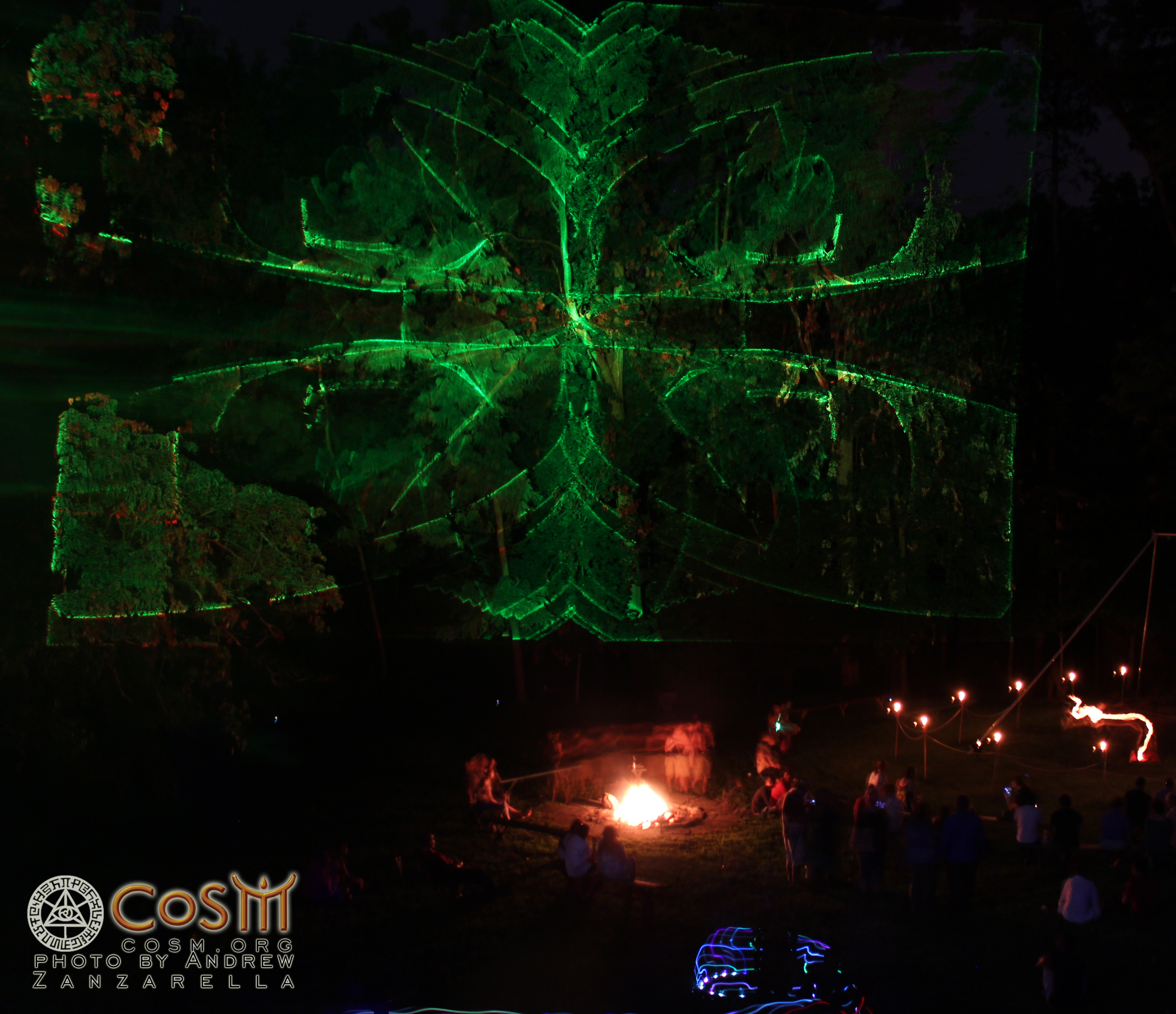 Outside bonfire with laser light show by Silent Stream.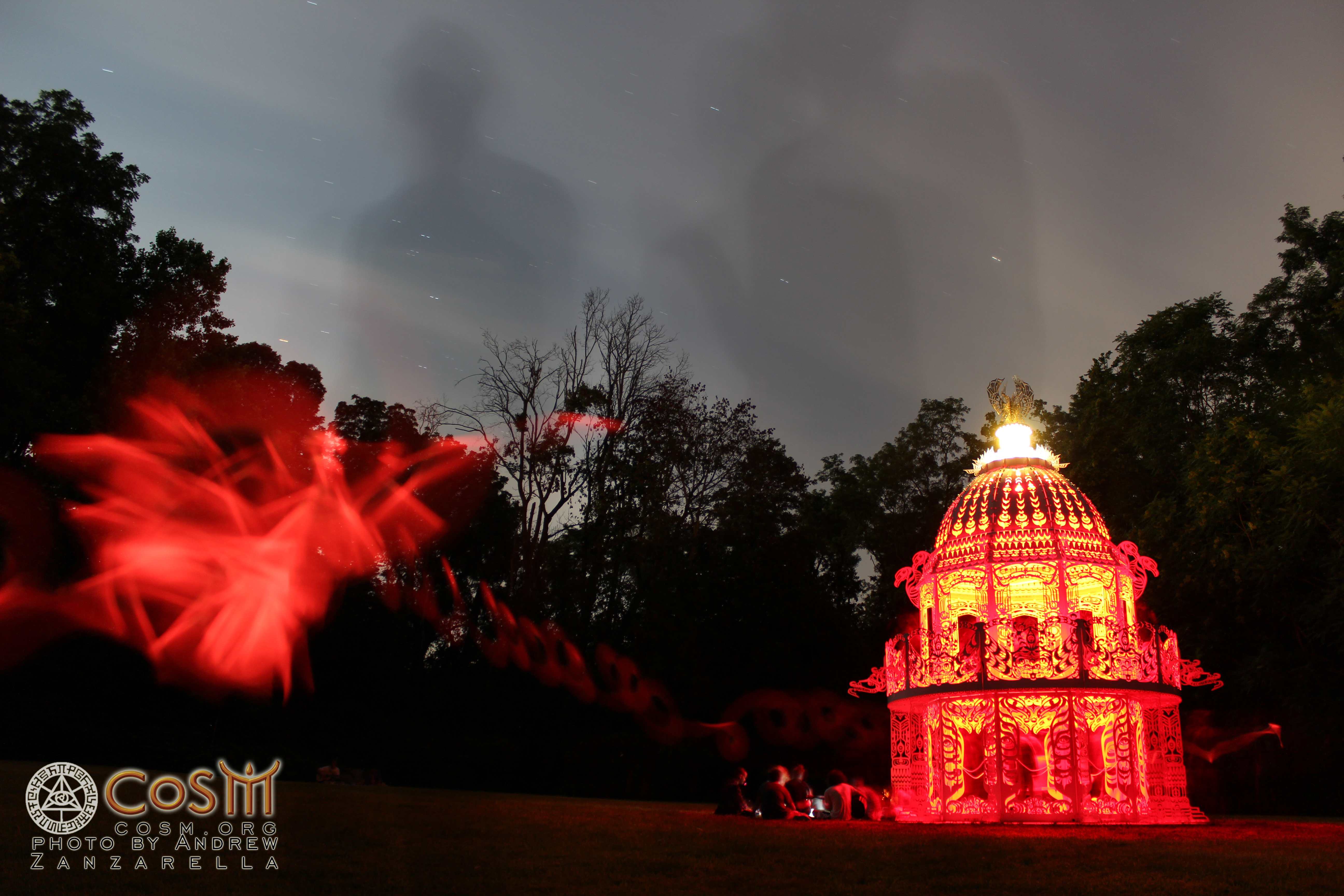 An artistic capture of the Alter States sculpture by photographer, Andrew Zanzerella.