Full Moon Workshop The Antiquity of Civilization:
Rethinking the Paradigm with Robert Schoch, this Saturday, June 14th at CoSM

The origin of civilization may be far more ancient than science has been telling us. The head of the Great Sphinx may have been added thousands of years after the creation of the body. Atlantis could have been real, and scuba divers may have found architectural remains. The incredible engineering and precise alignments of ancient structures, such as the Sphinx and Great Pyramid, simply cannot be explained with contemporary physics or existing technology.  Megalithic sites all over the world point to civilizations that had to have existed before acknowledged human history began, and their purpose has always been shrouded in doubt.


Robert Schoch at the paws of the Great Sphinx with the Full Moon setting behind the Second Pyramid.
Robert Schoch (pronounced Shock) is a leading expert on the subject of deep antiquity. His book, Forgotten Civilization: The Role of Solar Outbursts in Our Past and Future, stunned the world with his revolutionary research into the astronomical cause of the demise of antediluvian civilizations, and reveals that mankind's history is greater and older than previously believed.  Dr. Schoch has appeared on many radio and television shows, and is featured in the Emmy-winning documentary, The Mystery of the Sphinx, which first aired on NBC. Frequently quoted as an expert on ancient cultures and monuments across the globe, including Egypt, Gobekli Tepe, Turkey, Bosnia, Romania, England, Wales, Scotland, Mexico, Peru, Bolivia, Chile (Easter Island), Indonesia, and Japan, Schoch's scholarship points out interrelationships between geological and astronomical phenomena, natural catastrophes, and early civilizations. It is a great honor to host an academic and writer of this calibre and renown at CoSM. Be prepared to have your eyes opened at the three-hour workshop led by this courageous contemporary thinker.


FULL MOON GATHERING with GAUDI
Some of our most accomplished creative friends will be joining us this Saturday for the Full Moon Ceremony.  Dr. John Dubberstein, sitar player extraordinaire, will be joined by tabla player, Marshall Lefferts who may also share a download on Cosmometry. Fun Yung Moon promises to regale us with his special brand of conscious hip-hop poetry. We are always there with an art psalm and a parsha. Come prepared to share a blessing or a declaration.




Following the ceremony, dance barefoot to the brilliant electronic music of internationally acclaimed Italian-born UK-based artist, GAUDI! Last here headlining for Alex's 60th birthday, he is a consummate performer on theremin, MiniMoog, vocoder, tape echoes, electronic percussion, multi- effects, Stylophone and dub sirens, and mixes live dub vocals thru his analogue equipment for maximum effect. Gaudi will be playing a rare 2 and 1/2 hour set this Saturday at CoSM!



Fire circle action will be in the capable hands of CoSM's fire maestro, Phantomime.



Rosie & Mike will lead us through the incomparable journey of creating a group sand mandala.



Be one of the lucky recipients of Cat McGuire's insightful palm readings.



Get your exquisite henna by Stefanie Catalano.



Live painting will feature the exquisite visionary work of Ken Zeltakalns, Joness Jones, and Jeremie Zook. Bring a sketchbook, pull up a backjack and draw right along.



A very special video crew will be capturing this special Full Moon in June. Be a part of history.



ART CHURCH:  SACRED GEOMETRY  with Alex Grey assisted by Allyson Grey


Behind the veil of the visible world, a matrix of divine proportions and underlying grids plot the mathematics of biology, space and time.  Art Church this Sunday (1-5pm), we will study and draw the basic Sacred Geometric forms, counting from one to eight. A talk demonstrating the principle of sacred geometry woven into natural forms will show how the golden section and fibonacci sequence is detectable in flowers, growing plants and living creatures. Explore the meaning and craft of contemplative drawing on paper with compass and straight-edge.  All participants should bring supplies. Recommended are a sketch pad (11" x 14"), a good compass and metal cork back ruler.



VISIONARY ART INTENSIVE with ALEX & ALLYSON @ OMEGA INSTITUTE June 29th through July 4th


A summer tradition, we will soon be celebrating with friends once again at one the finest and most brilliantly conceived retreat centers in the world, the Omega Institute. We can't say enough good things about the way these folks put together summer camp for spiritual grown-ups. Everything about it is appealing -- the people, the facilities, the talent and beauty, the food. We've been taking this retreat with our artist friends for 24 years.
This workshop is a special blend of seeking visions, manifesting those visions into art, discovering the unlimited quality of our creative power, learning a few new techniques for objectifying the subjective wonder of our inner mind-space. Art As A Spiritual Path; The Five Minutes of Fame; The World Spirit Invocation; Drawing the Light Body, Sacred Geometry; Nature Mysticism; Portraying the Self; the History of Visionary Art; How to Be a Great Artist… all this and more. Be with us this summer for an unforgettable reunion with your creative soul.


Plan an extra day in the area after the Omega Workshop and join us at CoSM for a tour followed by a barbecue exclusively for class participants and their loved ones.
Hope to see you soon!  Summer Solstice is going to be amazing.
46 Deer Hill Rd
Wappinger, NY 12590 USA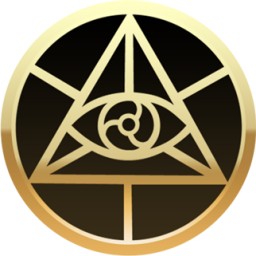 Copyright © 2020 Alex Grey
All Rights Reserved.