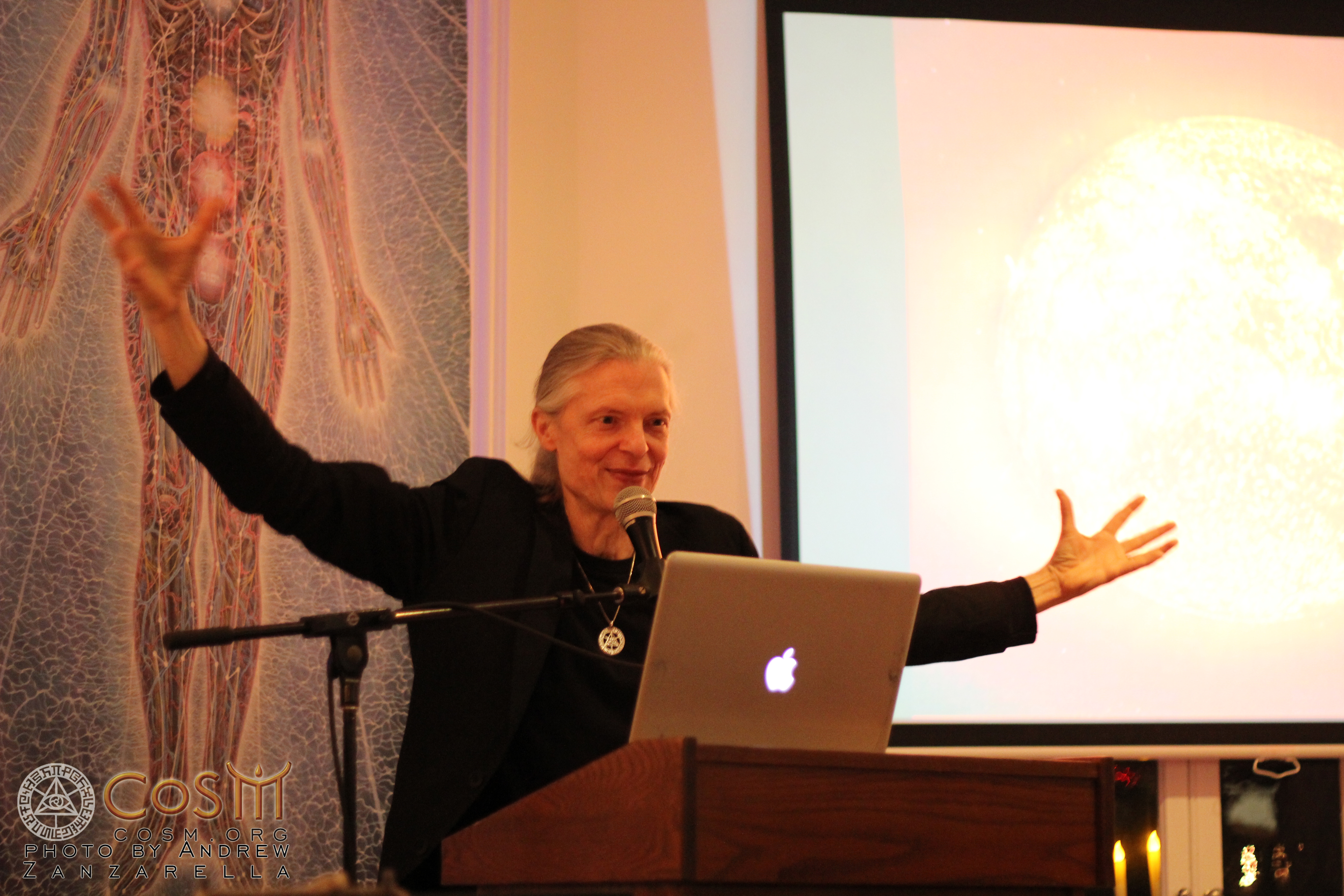 Alex Grey speaking about the solstice sun.
Allyson Grey and Alex Grey opened the Celestial Celebration with "Visioning Highest Intentions", a workshop hosted to identify goals and make plans and commitments to manifest them. The Greys shared a presentation highlighting the altruistic ideologies of the wisdom traditions, and led meditations to connect participants with their greatest inner callings.  All explored methods of intention setting by drawing symbolic imagery to serve as a reminder of resolutions. The presentation ended with a Q & A discussion on various ways to successfully manifest one's visions.
The Winter Solstice celebration was the third consecutive Full Moon/Celestial Celebration of 2013. The auspicious positions of the celestial bodies seemed to supercharge the atmosphere of the gathering. Alex opened the ceremony with a presentation illustrating the history of celebrating the winter solstice, the return of the light, from cultures around the world. We were then treated to poetry, meditations, and information shared by friends of the community.
The night was brought to life by creativity and art. The brushes of painters Alex Grey and Allyson Grey,  Martin Bridge & Carl Bridge,  Jeremie Zook, Martin Cash, Emily Kell, Ken Zeltakalns, and Joness Jones revealed never before seen imagery to the music of Omisco, Lux Moderna, DJ Cloüd, Djedi and Franky Helix. Everyone at the gathering was invited to add prayer and color to the collective sand mandala led by Eileen Rose. Fire and laser performances added light to the atmosphere of the celebration.  Guests became dancers to the enchanting music of award-winning composer Joshua Penman, performing as Akara, then to the audible alchemy of Oakland-based DJ/producer MiHKAL, and Thriftworks  offered his eclectic, original music that had us all dancing to the end of the gathering.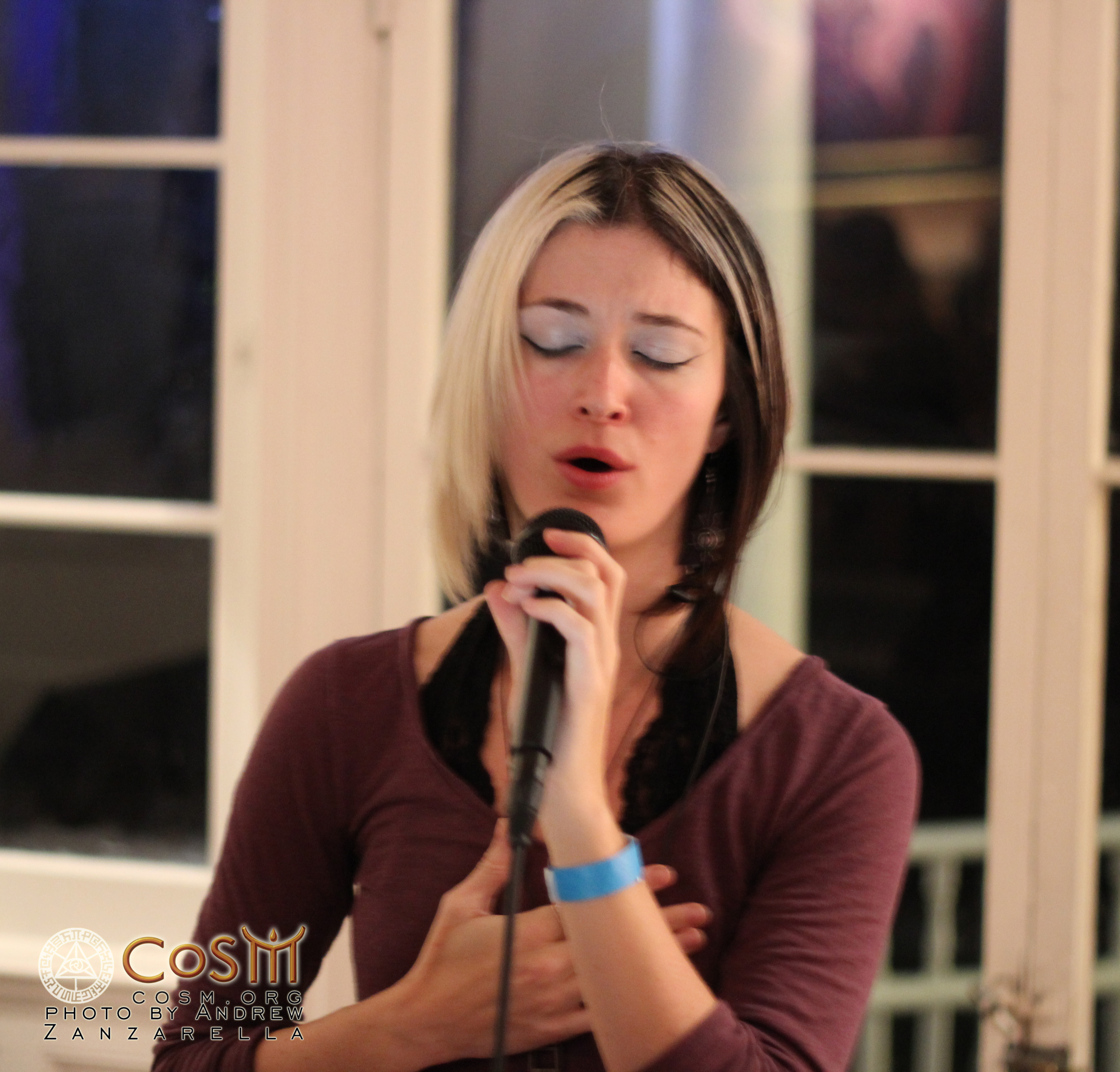 Lux Moderna singing and mixing music live.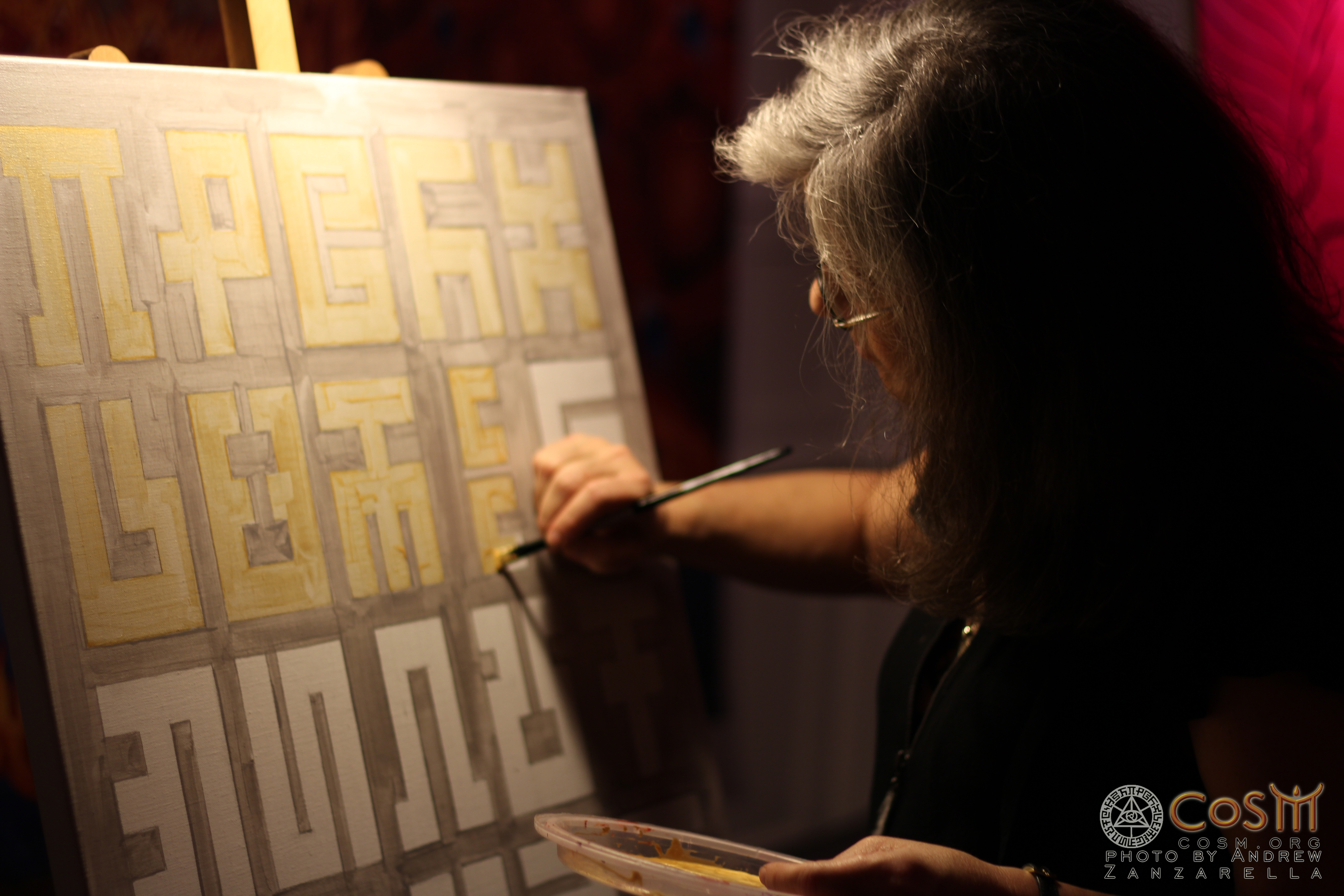 Allyson Grey rendering Secret Writing in yellow and gray.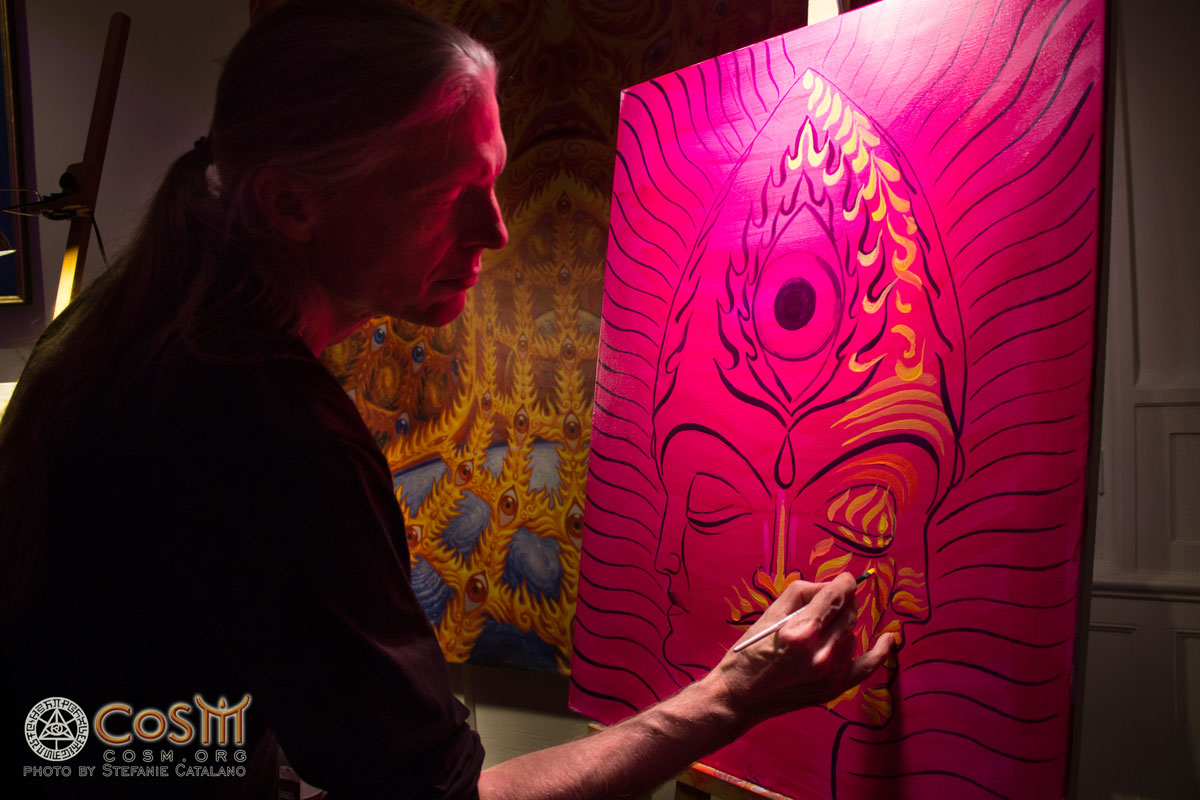 Alex Grey live paints an Entheon steeple head.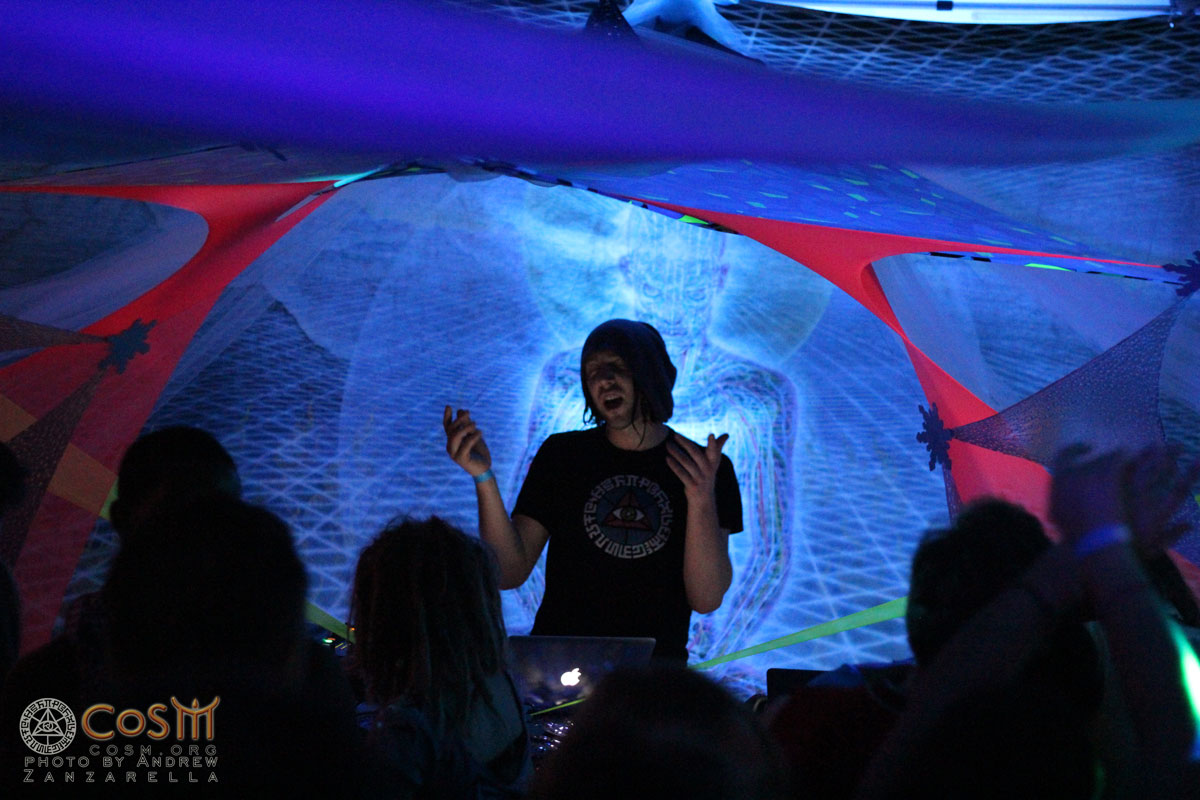 MiHKAL getting the celebration "turned up".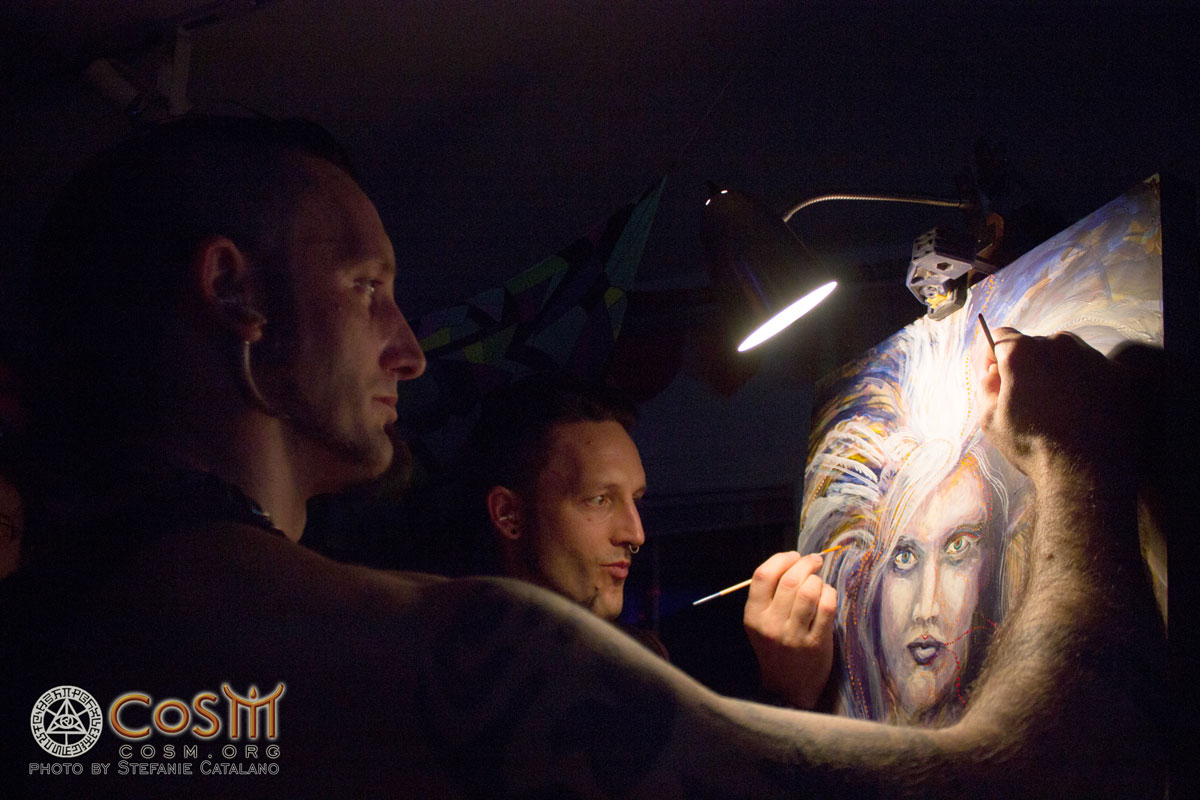 Brothers, Carl and Martin Bridge, live painting.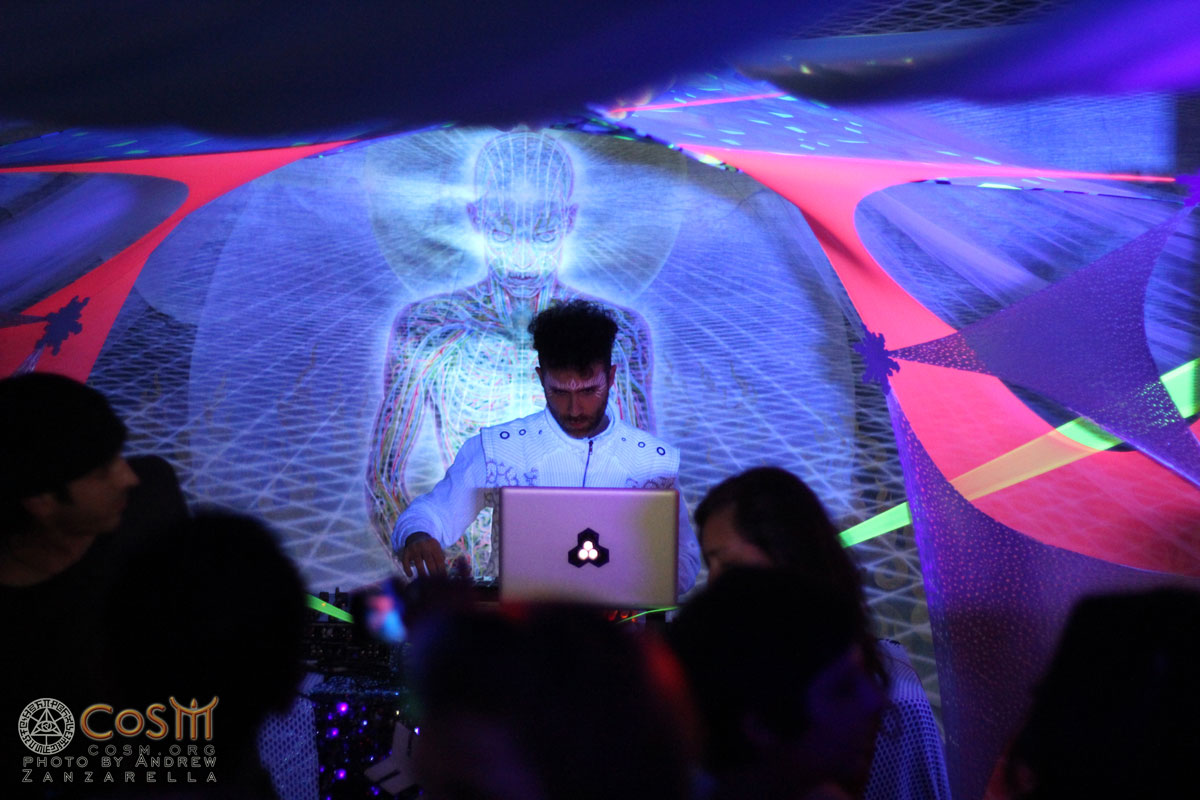 Akara performing.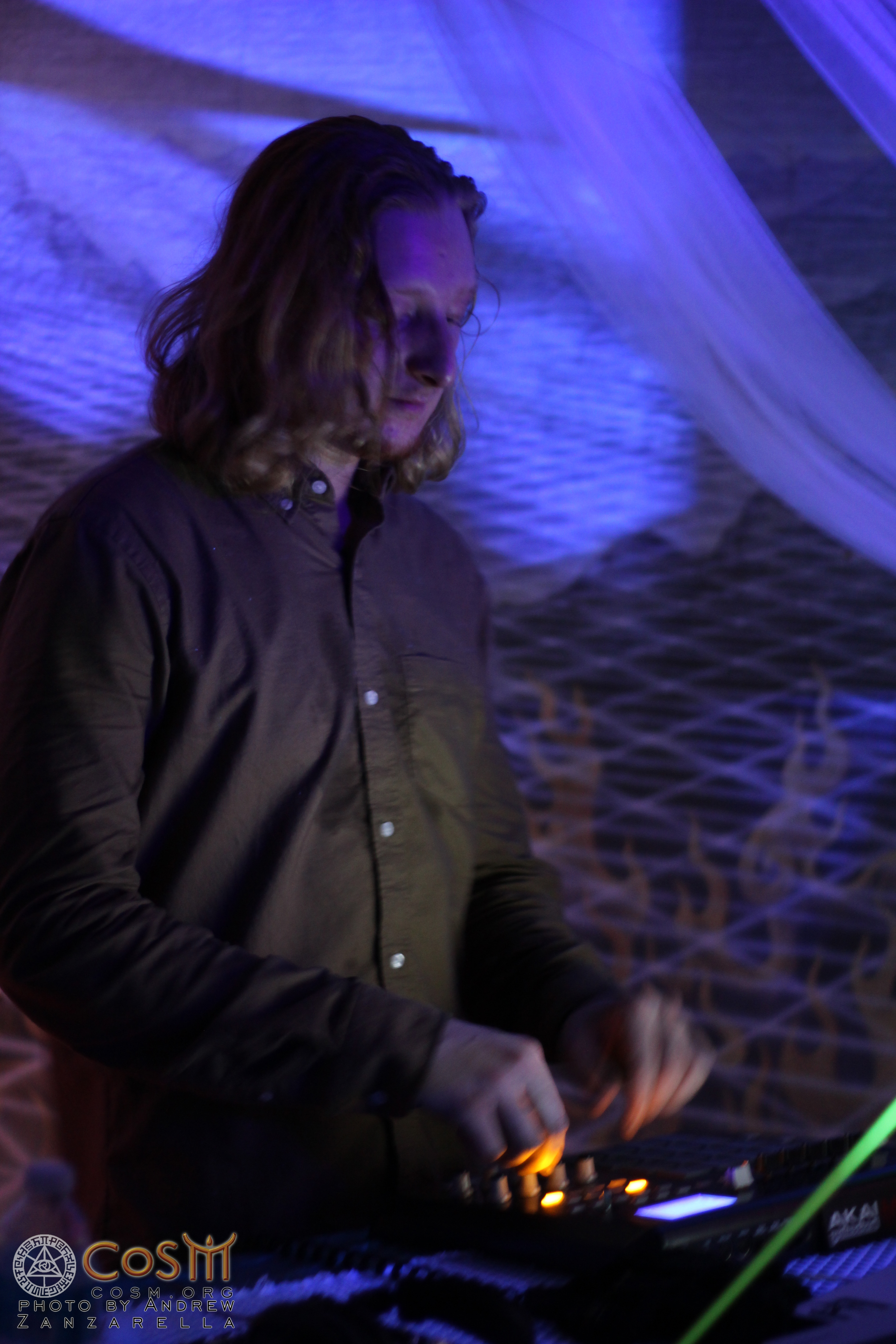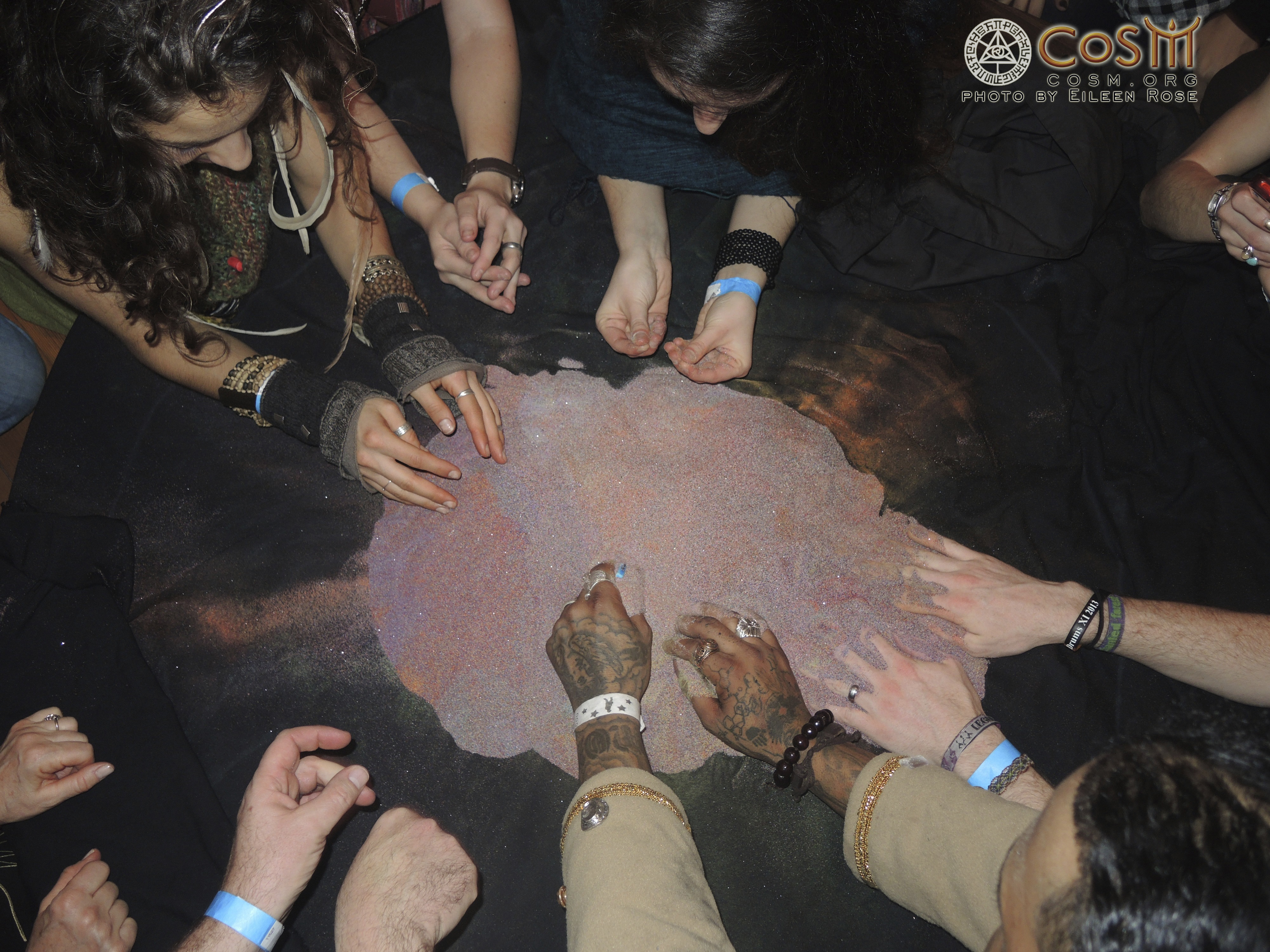 Participants gathering sand of the sand mandala to bless their space of choice.