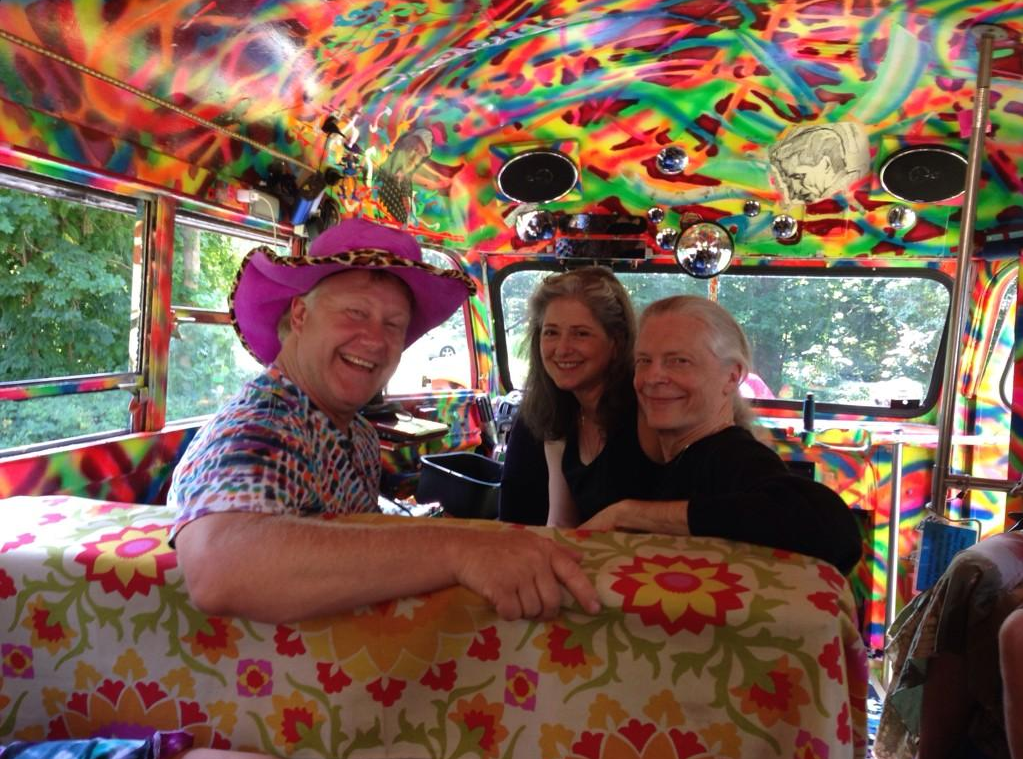 Zane Kesey with Allyson and Alex on the Bus.
Zane Kesey"s Furthur Bus re-creation visited CoSM to celebrate the 50th Anniversary of the legendary cross-country tour by his dad, Ken Kesey and the original Merry Pranksters' in the 1960's.  The contemporary Pranksters are chronicling their adventures on film, including an interview with Alex and Allyson. Follow the tour on Facebook .

The Furthur Bus at CoSM.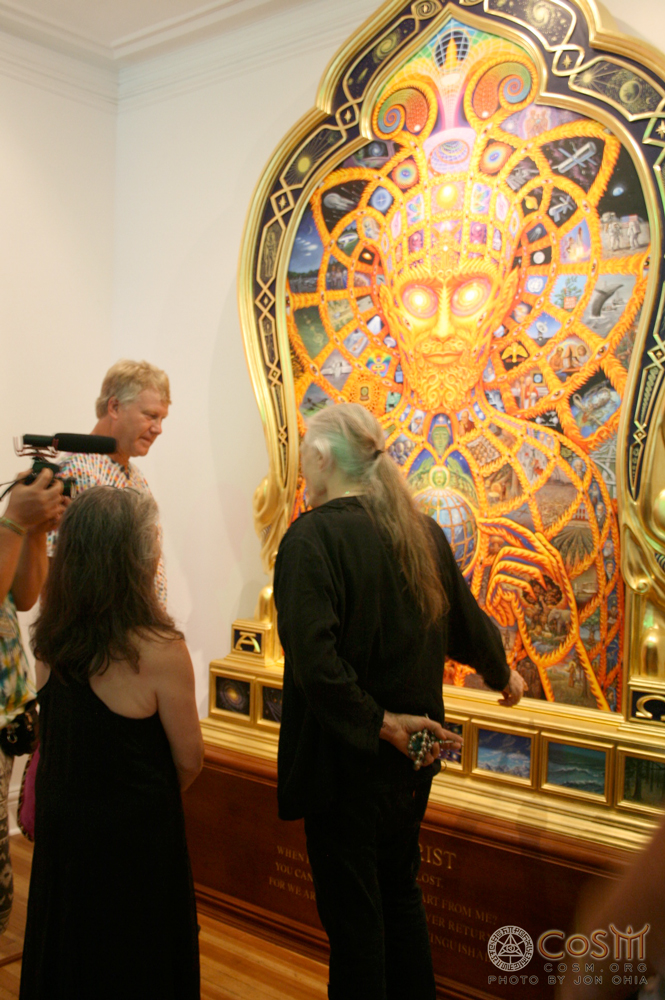 Alex Grey talking to Zane Kesey and some Pranksters about his artwork, "Cosmic Christ."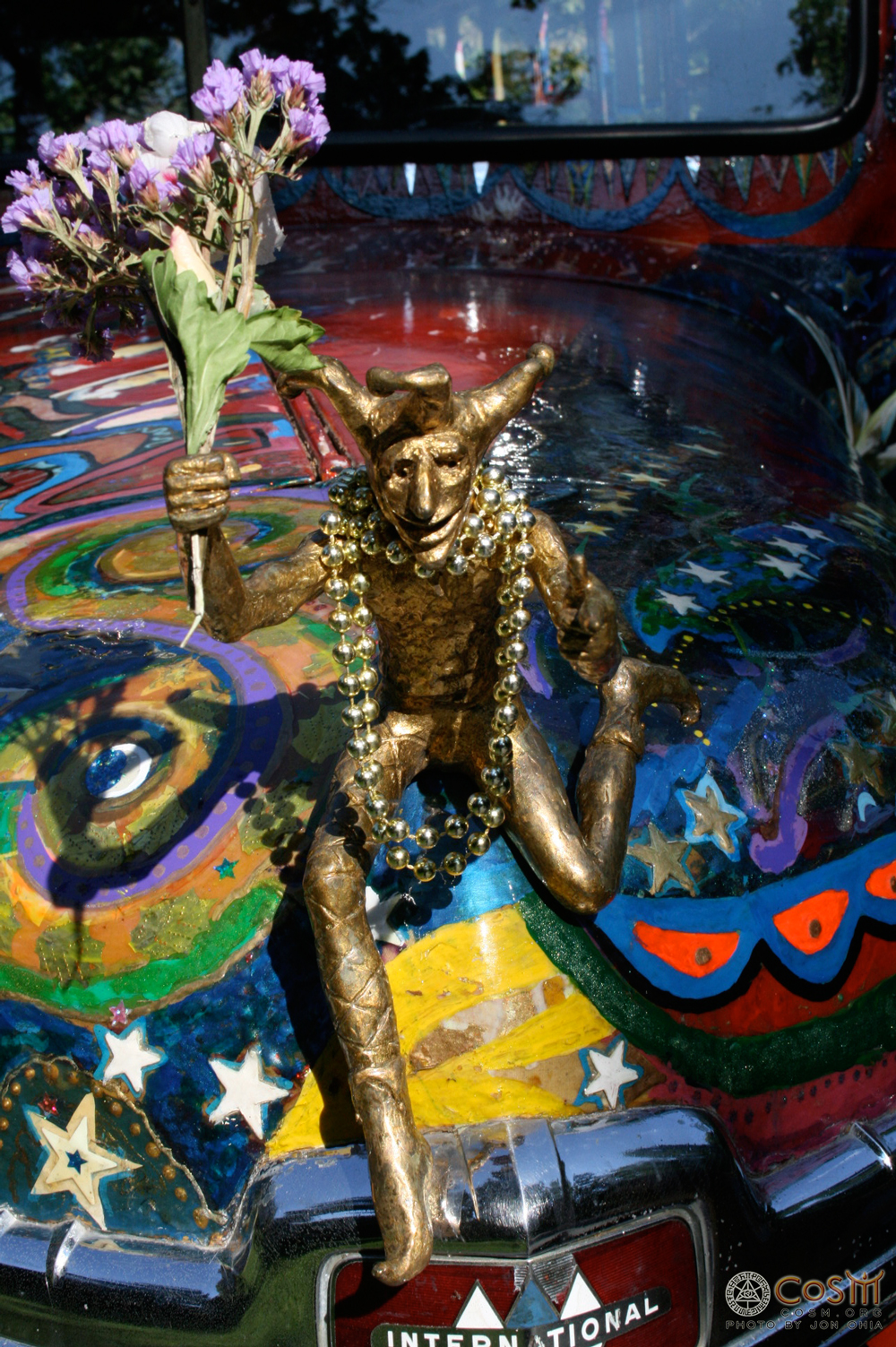 Furthur bus jester with a fresh bouquet of flowers.