CoSM welcomed visionary masterminds, David Heskin and Aloria Weaver, to impart their knowledge of mathemagics for a weekend of wonder. Utilizing the ancient symbolic language of geometry, participants contemplated the structure of existence linking their hands, hearts and minds in a singular node of expression.
The creative sessions had a rhythmic flow as David and Aloria demonstrated the technical aspects of geometry, with special emphasis on the intense symbolic importance of number and form. Exploring the natural and human-made geometrical wonders of the world, the group drew connections with the inner creative mind, allowing access to the universe's hidden geometric language.
Intuitive shapes and beautiful forms fabricated as the weekend progressed, and new art was birthed from the code of reality itself. Thank you to
David
&
Aloria
for shaping our realities to a new level of possibility.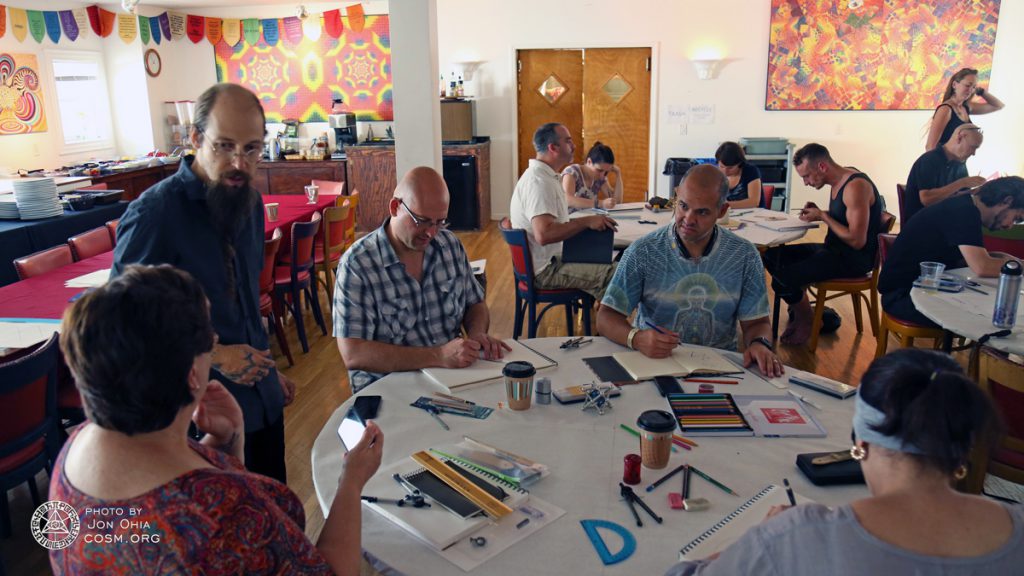 Artists exchanging ideas during studio sessions.
Hands on guidance with Aloria Weaver.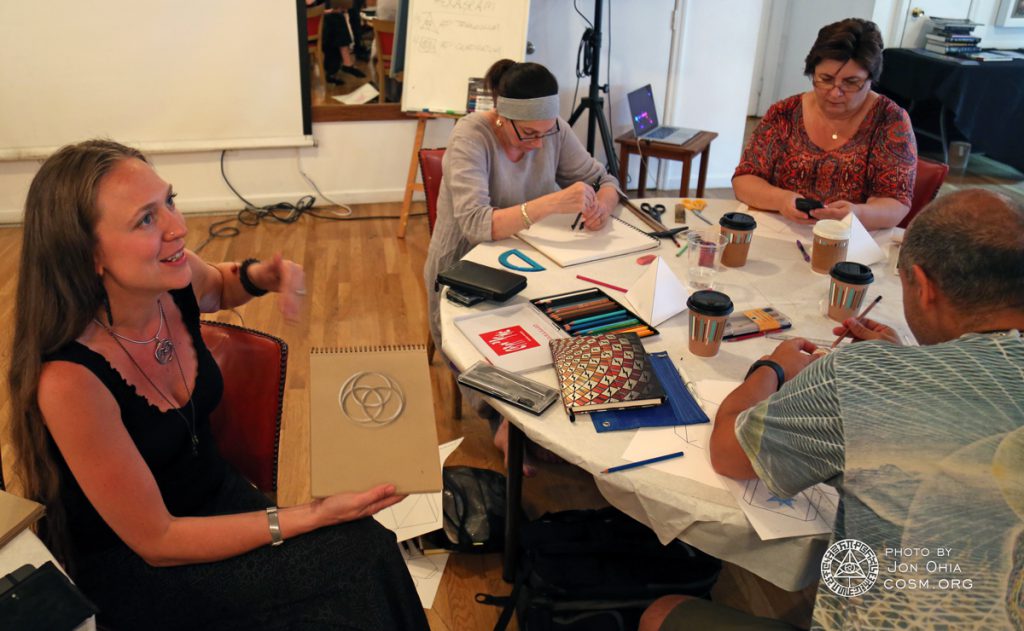 Aloria explaining her trefoil illustration.