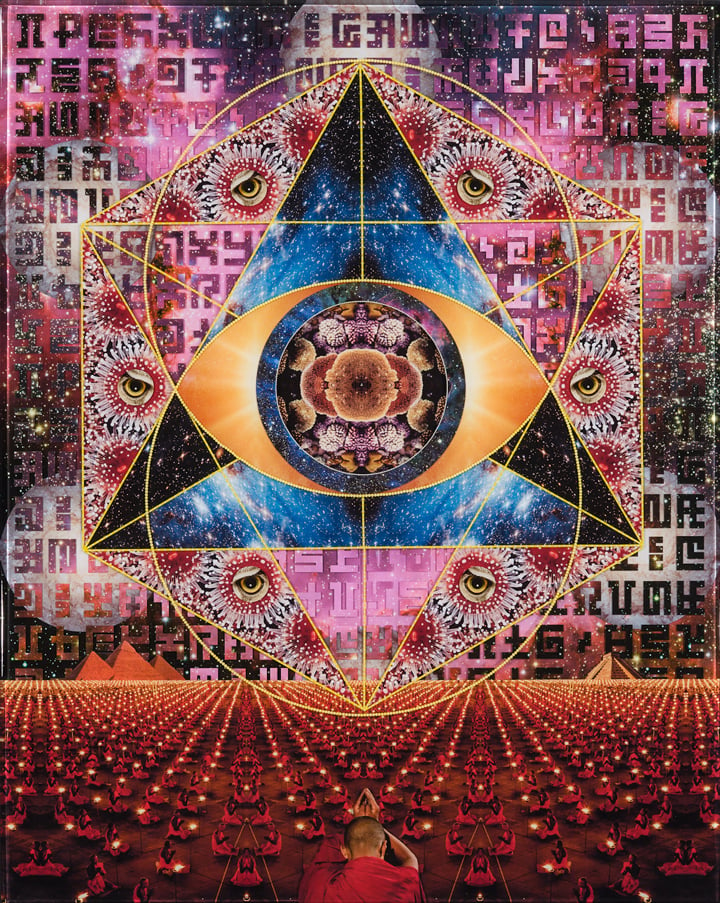 CoSM was recently gifted an original work of art by Sebastian Wahl made especially for the CoSM collection of visionary art.
When visiting CoSM, be sure to see Sebastian's new piece now on displayed in the parlor of the Grey House.
Sebastian describes his process:
"I wanted to build a collage around graphic symbols and sacred geometry relevant to higher vision and creativity. Allyson's "secret language" along with the "Eye of Spirit"  and additional images of light and energy combined in realizing this piece especially made for CoSM."

To see more of Sebastian's work please visit his website
www.sebastianwahl.com
15% of the proceeds go directly to CoSM.


Check out this time lapse video of the making of Sebastian's artwork entitled, "CoSM All Seeing Eye."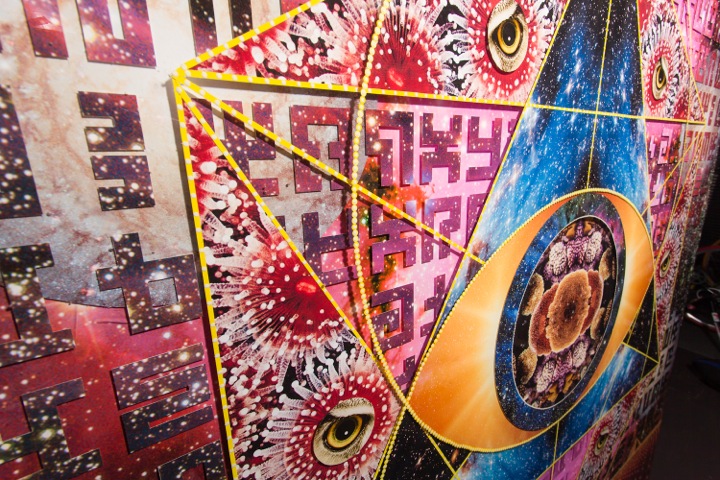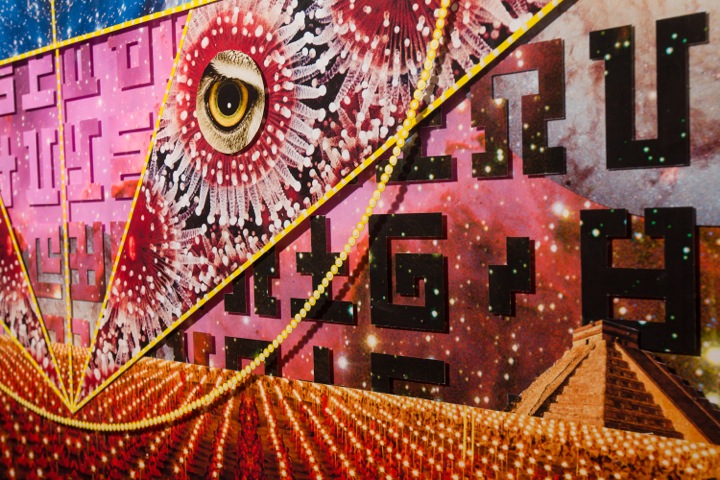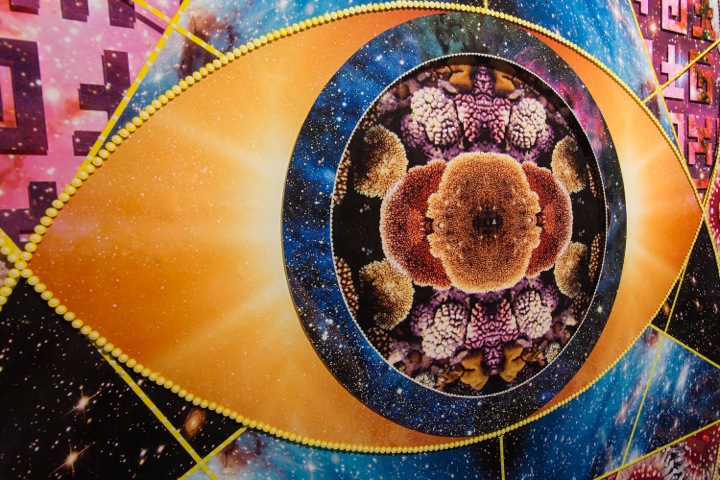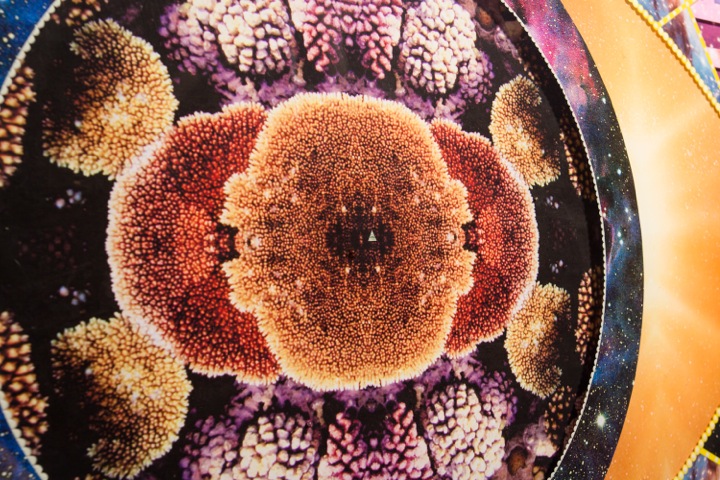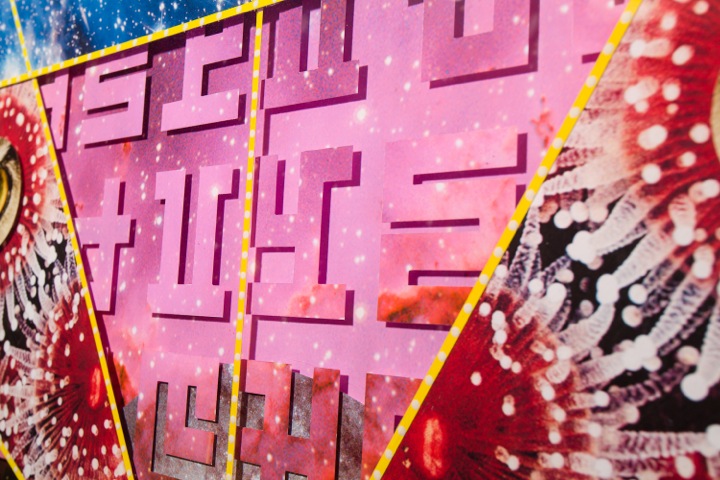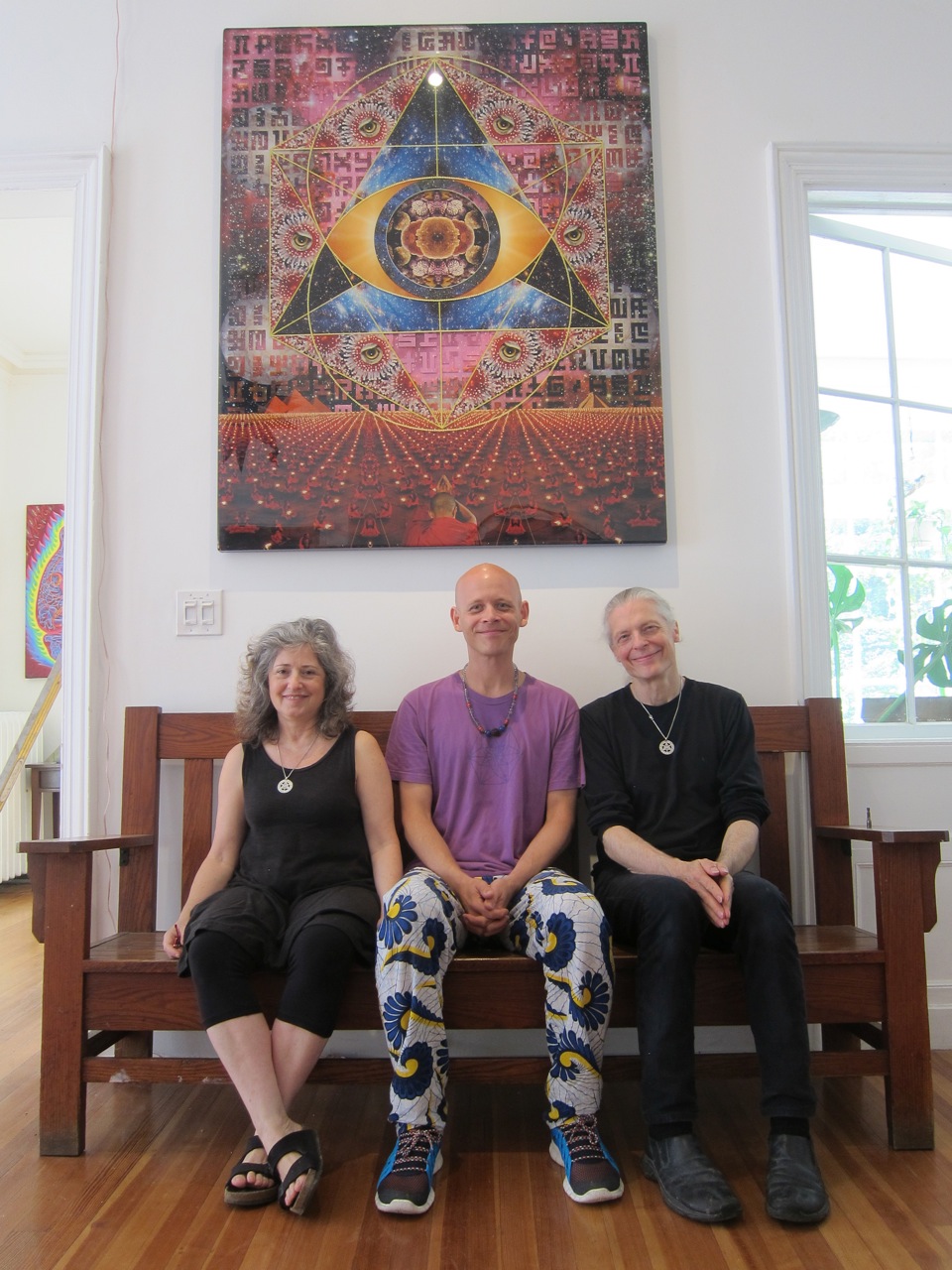 Allyson Grey, Sebastian Wahl, Alex Grey