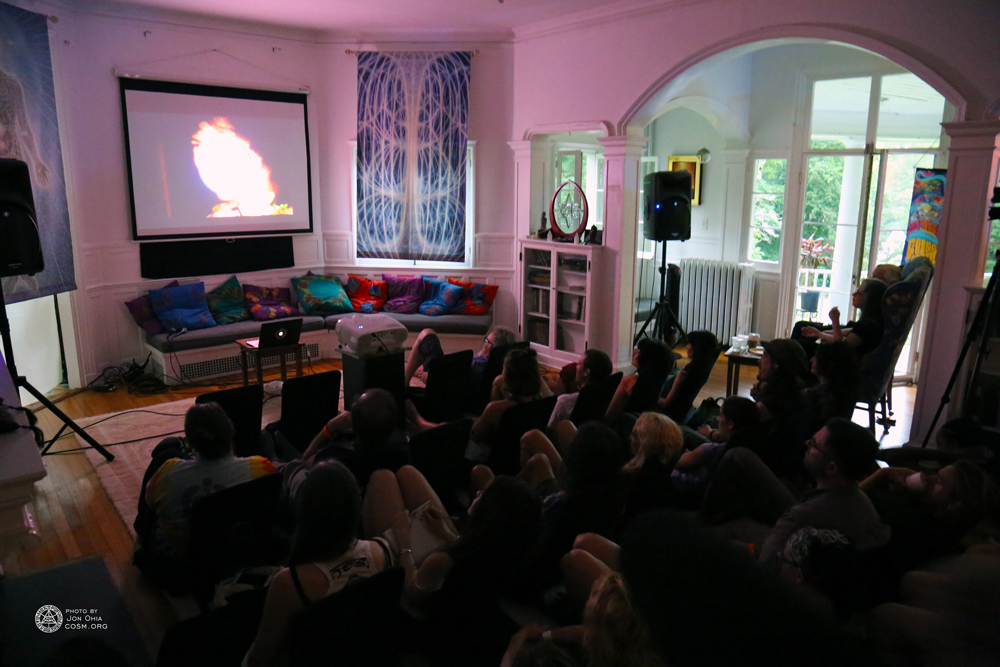 CoSM hosted a special event on Friday with the cast and crew of Going Further. They made quite the colorful appearance!
Fifty years after the iconic first Trip, Ken Kesey's son Zane took the Furthur bus - and his father's legacy - back on the road, for another excursion across America. 75 days, 15,000 miles and 400 hours of film later, a motion picture was born.
Artists, musicians, and filmmakers packed the house at CoSM for a special screening of the movie. A live Q&A with Alex, Allyson, cast, crew and original prankster George Walker followed, diving deep into the far-out experience. Going Furthur is a testimony to the creative spirit, pushing the evolutionary envelope of human potential. Thanks to all of the free thinkers, artists and altruists who made this film a reality!
For more information on future screenings, how you can get your hands on the movie and more, check out their
official website
.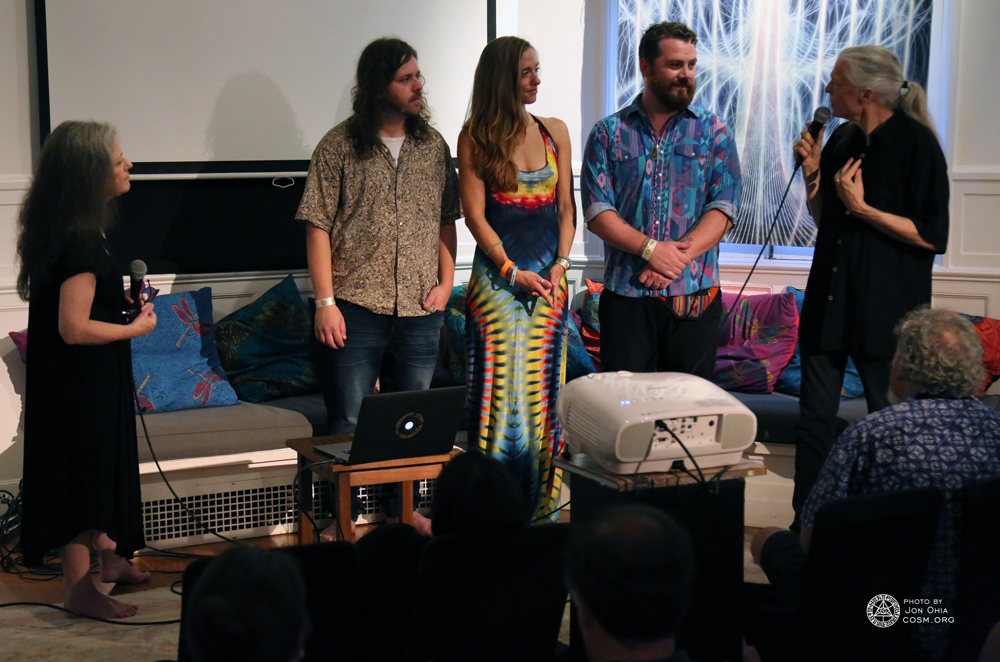 Alex & Allyson with Matt Pidutti, Lindsay Kent, and Colby Rex O'Neill.
The team that brought the movie to life.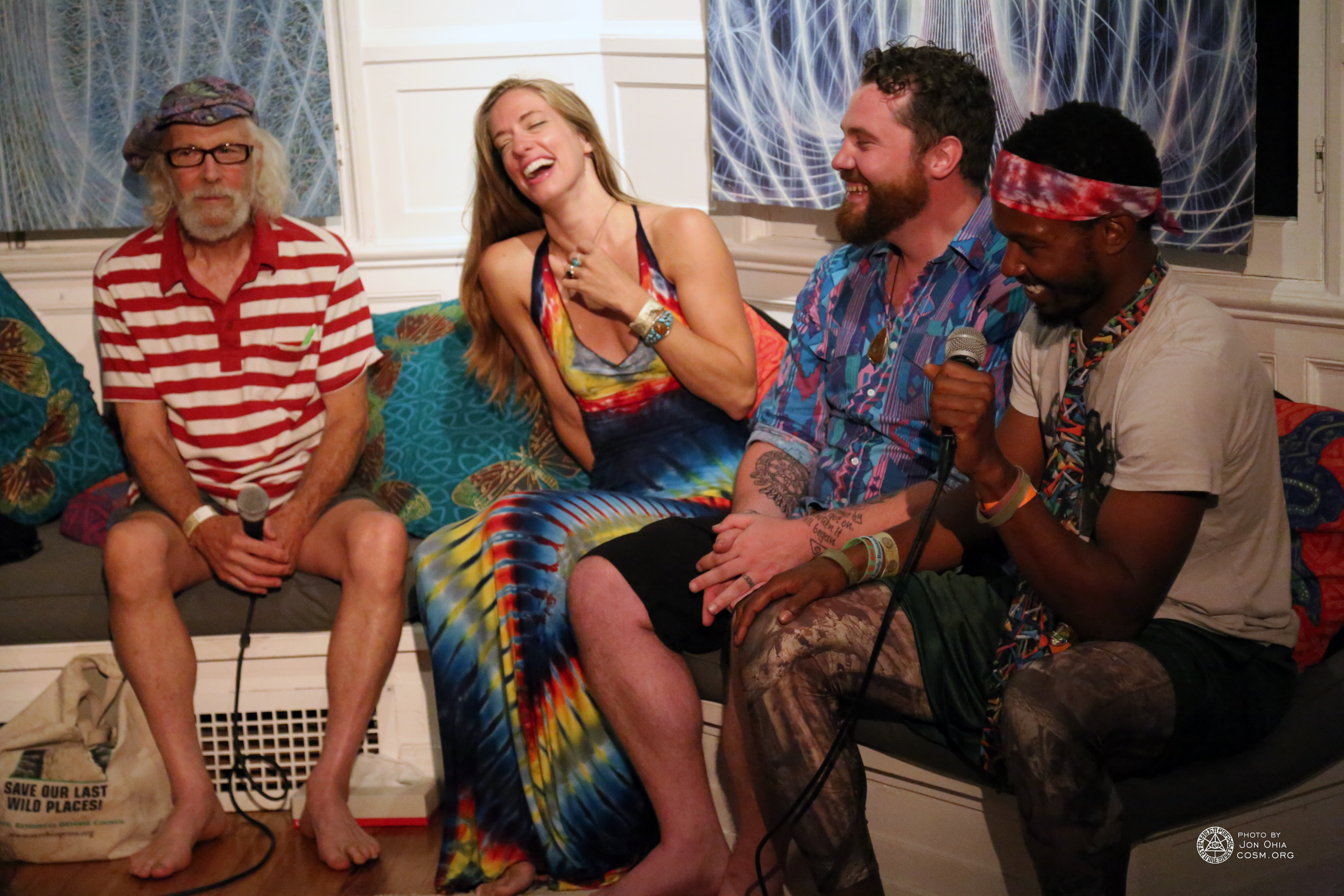 Original Merry Prankster, George Walker, with Lindsay, Colby
and neo-prankster Donte "Airguitar" Lamar.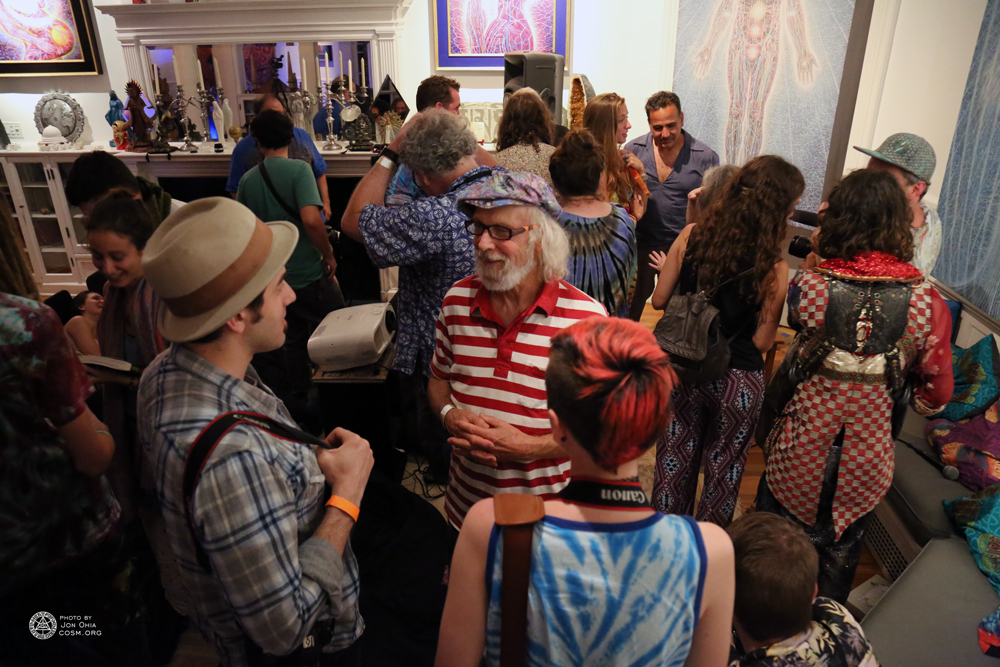 Post film discussions.
Save
Save