Happy Thanksgiving Everyone! Hope you are enjoying the holiday with friends and family. May we all appreciate the precious blessing of life, our opportunity for love and expression. May a positive uplifting stream of creative energy always flow through us, our family and our community.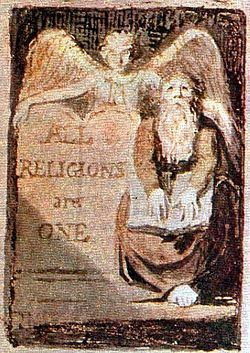 This Saturday, November 28th is the birthday of William Blake, British visionary artist who lived with his loving wife Catherine. His mystic poetry inspired the early Romantic and Symbolist artists and modern luminaries like Aldous Huxley, Allen Ginsburg and Jim Morrison. Attributed to Blake is the quote well loved by psychedeliphiles, "If the doors of perception were cleansed every thing would appear to man as it is, Infinite." The band, The Doors was named for this quote. Archetypal figurative drawings, prints and paintings highlighted Blake's path toward Mystic Unity via the divine imagination. A philosopher, a prophetic poetic genius, an exquisite visionary artist, Blake lay the groundwork for a trans-denominational spiritual path, affirmed by his reminder, "Gratitude is Heaven itself."
Sometimes there is so much to be grateful for we feel like we ARE in Heaven. On this Thanksgiving day, we'd like to first honor the indomitable spirit of CoSM staff and volunteers who make most everything at CoSM happen with grace and ease. Thanks to CoSM Members and the Board of Trustees & Advisors who are a stand for CoSM's future. Appreciation to the worldwide Visionary Art movement that furthers an eco-conscious universal spirituality, to the many accomplished artists, musicians, dancers, performers, builders, and creators who have helped us build CoSM.
Deepest gratitude to Cosmic Creator for the gift of life. To the spirit of infinite oneness reflected in our soul, our creative passion to make something good, true and beautiful in the world, all praise and thanks.
Sunday, November 29th, celebrate Alex's birthday with us at CoSM along with the special day of all great Sagittarians when we cut the cake at midnight during the
Full Moon Celebration
.
Then join us Sunday afternoon for a special
Art Church
in which we examine the Self and Godself. Philosopher, Arthur Schopenhauer claimed, "A person's face as a rule says more, and more interesting things, than their mouth, for it is a compendium of everything their mouth will ever say, in that it is the monogram of all their thoughts and aspirations." Contemplate with us the expressions and revelations found in examining our personal Self and Godself. Bring a sketch book and colors with a plan to draw or/and journal.
Entheon Update
This week the peak of the roof of Entheon was established and the fascia layer was begun. The truss system is very elaborate and our roofers have been doing a great job. Please support the building of Entheon Sanctuary of Visionary Art.
The ground floor is getting a floor poured soon.
The back door is being cut out of the building.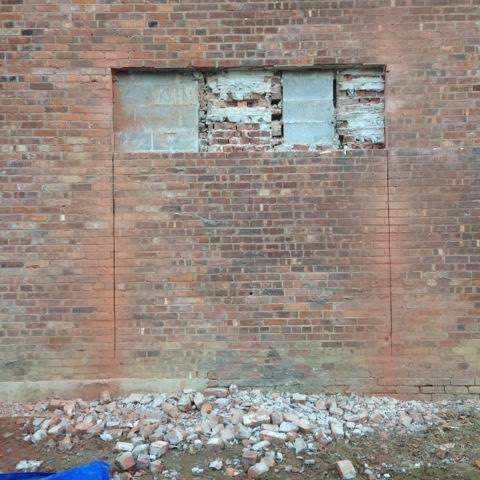 Friday Nights at CoSM featuring Mamalama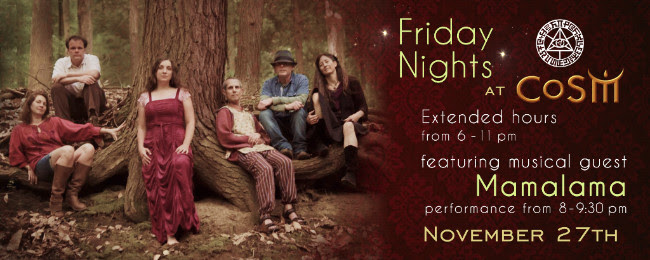 At CoSM, Grey House, The Mushroom Cafe, and CoSM Shop will be open for extended hours from 6-11 PM on Friday before the Full Moon Gathering, November 27th.
This
Friday Night at CoSM
features special musical guest, Mamalama performing live in the library from 8PM to 9:30PM. Enjoy CoSM's extensive library of books on mysticism and the arts, sip, snack and lounge before a fire in the Library or Parlor, and contemplate visionary paintings and sculpture throughout the house and grounds. Bring a friend or two, and basic art supplies for heightened enjoyment.
Mamalama is an uncommon orchestration of harp and ethereal voice, cello, violin, hammered dulcimer, upright bass, piano, french horn, and choral voices. "Like walking into a dream," Mamalama seamlessly weaves world music (Native American, Middle Eastern, Celtic), classical minimalism, early/sacred/renaissance, psychedelia, indie-chamber music, and vivid lyrical mysticism. Mamalama-lovers resonate with the music of Philip Glass and Kate Bush, with undertones of Hildegard of Bingen and early polyphonic music.
The musical collaboration of Mamalama includes Elizabeth Clark on Harp, Piano and Vocals; Henry Lowengard on Hammer Dulcimer, Glockenspiel, Tenor Recorder, Melodica, and Vocals; Rusty Boris on Bass and Vocals; Eric Ortner on Violin, French Horn, and Vocals; Annie Roland on Vocals and Octave Mandolin; Cornelia Logan on Cello and Vocals.
Pre-Full Moon Workshop: Traversing the Tarot Create Your Own Divination Deck with Perry Kroeger
To learn and understanding the oracular potential of Tarot in a truly unique way, Performance/Mixed Media Artist, Perry Kroeger will show you how to
create your own Tarot deck
. Claim your own personal mythology and relate your most intimate archetypes to the ancient meanings of the 78 cards of the Tarot. Those that draw may illustrate their own deck, while collage artists may unlock the secrets of Tarot by identifying images that represent the characteristics of the Major Arcana cards, the Minor Arcana cards and the Court cards.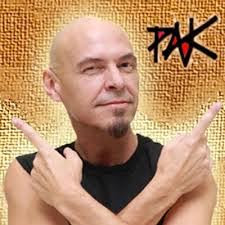 Perry's workshop will cover card meanings to card crafting via slides, video, comedy, and inner-active fun. Participants will be capable of offering card readings within minutes. Perry's spiritual experience has long drawn from many traditions both religious and secular. You will also learn Perry's "Insight Reading" method of self discovery, an alternative to traditional "Psychic Reading".
See you at the Full Moon!
Love,
Alex & Allyson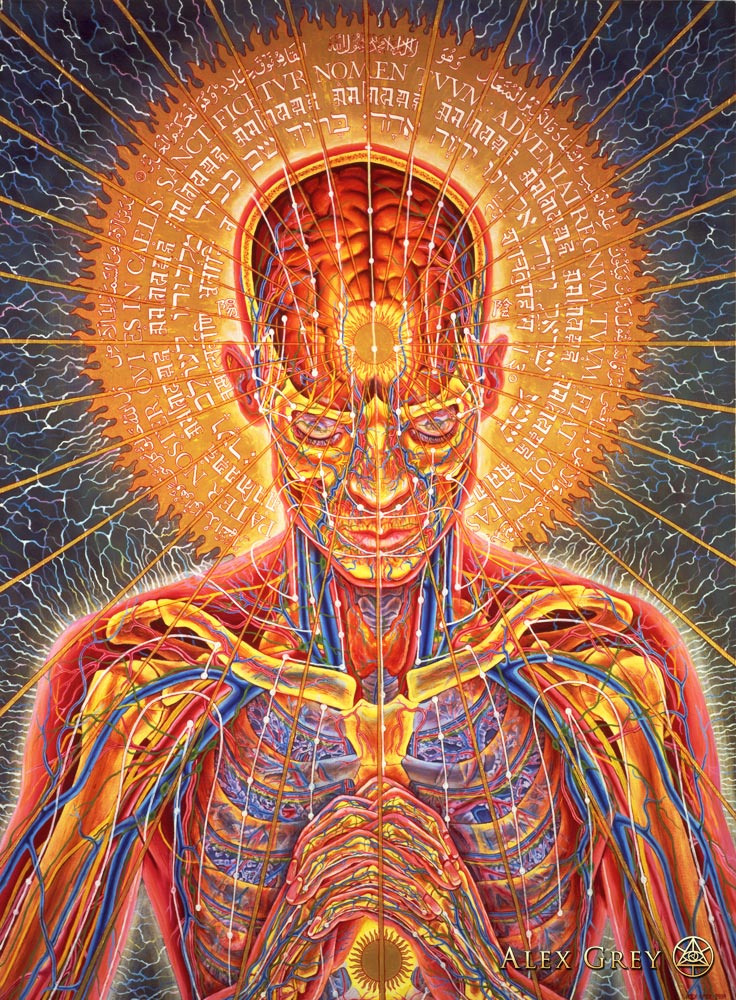 "Praying", by Alex Grey