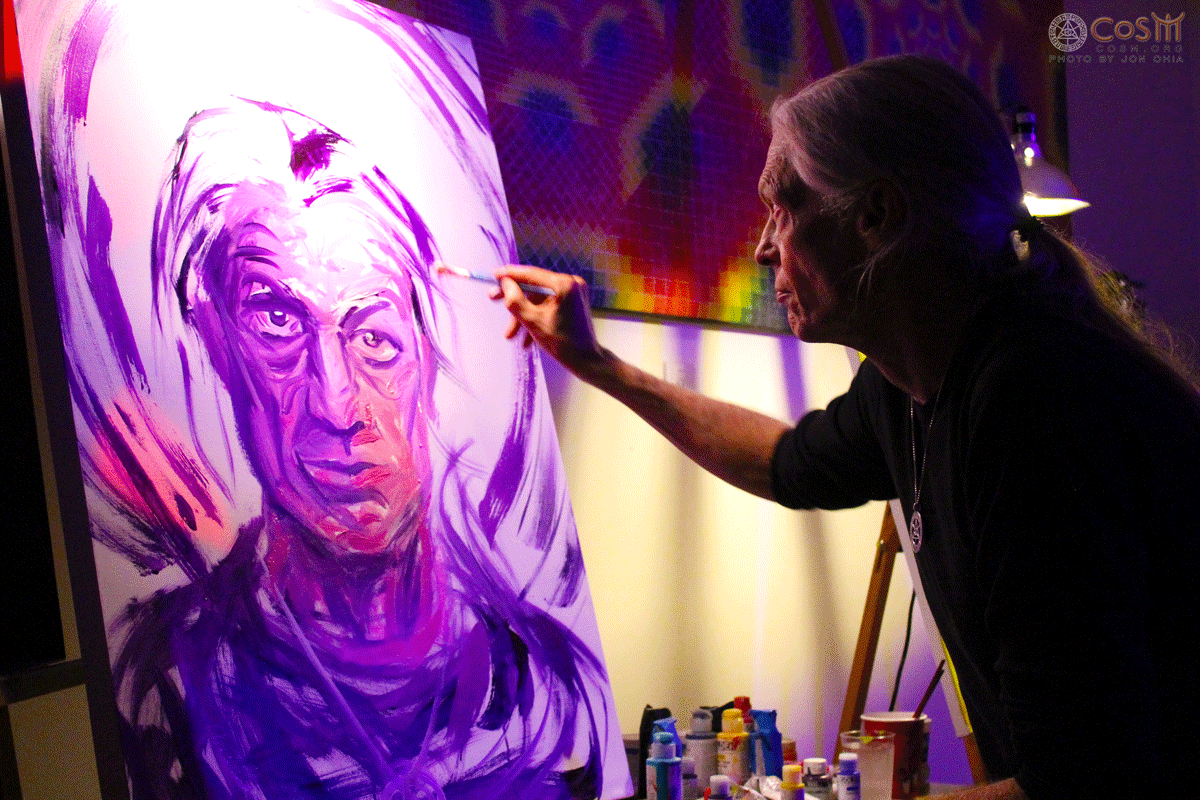 Alex Grey painting a birthday self portrait
 Alex Grey's Birthday Celebration welcomed friends from all over the world who came to honor the artist that co-created CoSM, the Chapel of Sacred Mirrors. The night began with a "This is Your Life" segment featuring rarely seen footage and stills of Alex's early life.  Alex shared reflections on the nature of the personal and transpersonal "self." Music producers David Starfire and Heiss kept the dance floor grooving all night, as Johnathan Singer, "The Light Slinger", remixed favorite Alex Grey paintings into video projected kaleidoscopic pools of melting light. Alex and Allyson live painted self portraits to commemorate the occasion. The party peaked with a flaming eye cake, baked and decorated from scratch by Allyson and CoSM kitchen angels.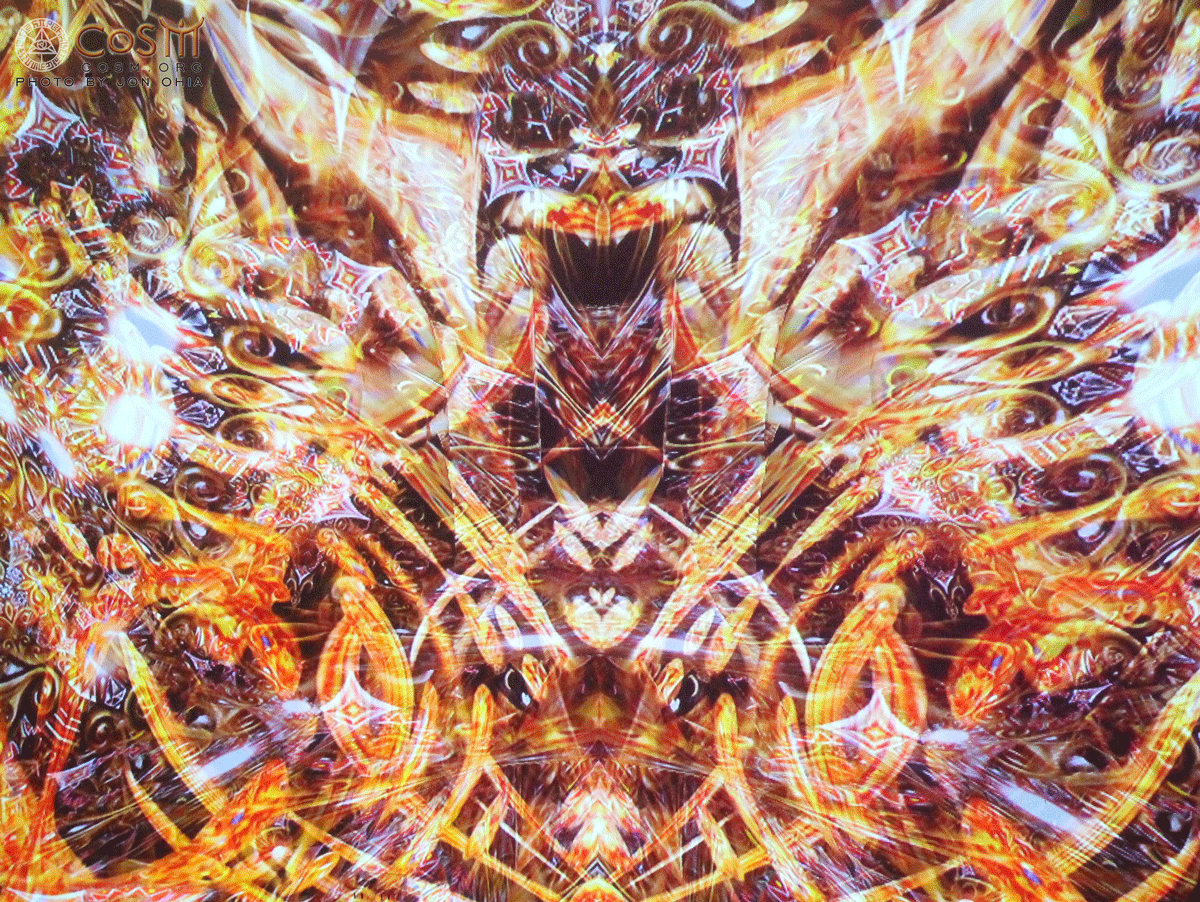 Photo still from Johnathan Singer's visual projections of Alex Grey's Buddha Embryo painting.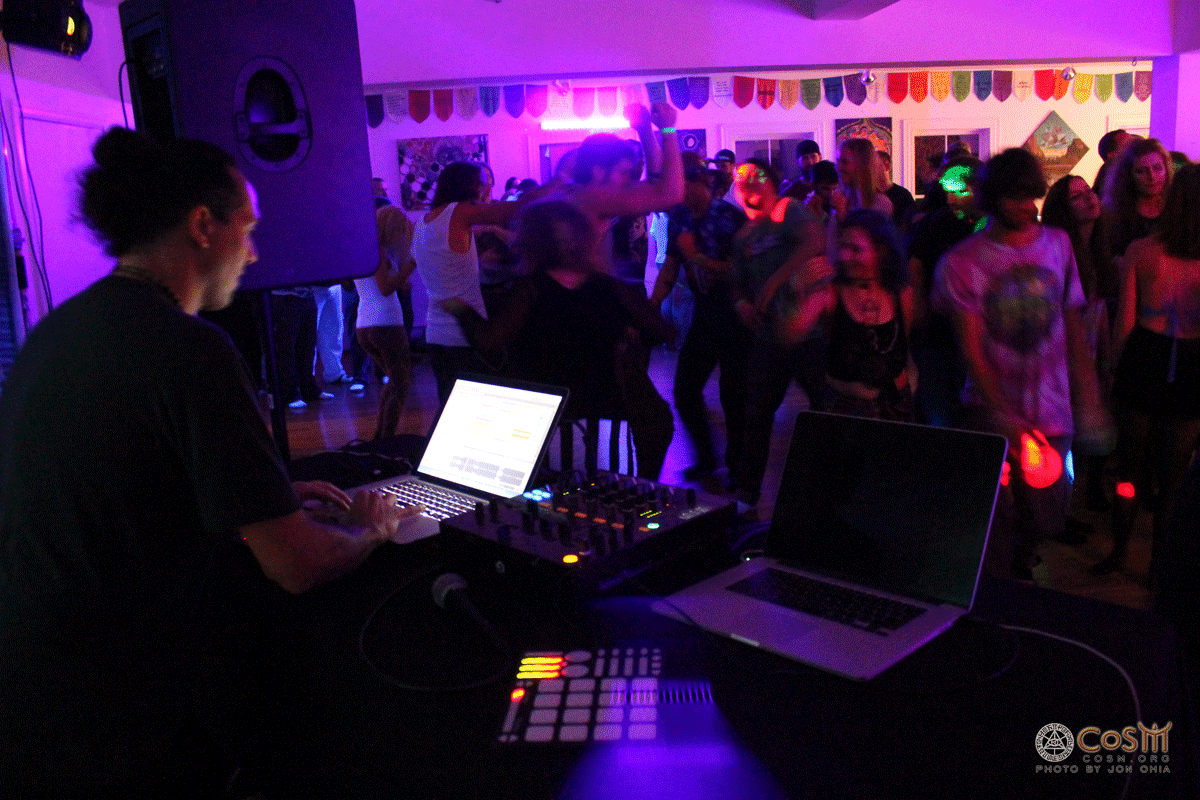 David Starfire with birthday-partyers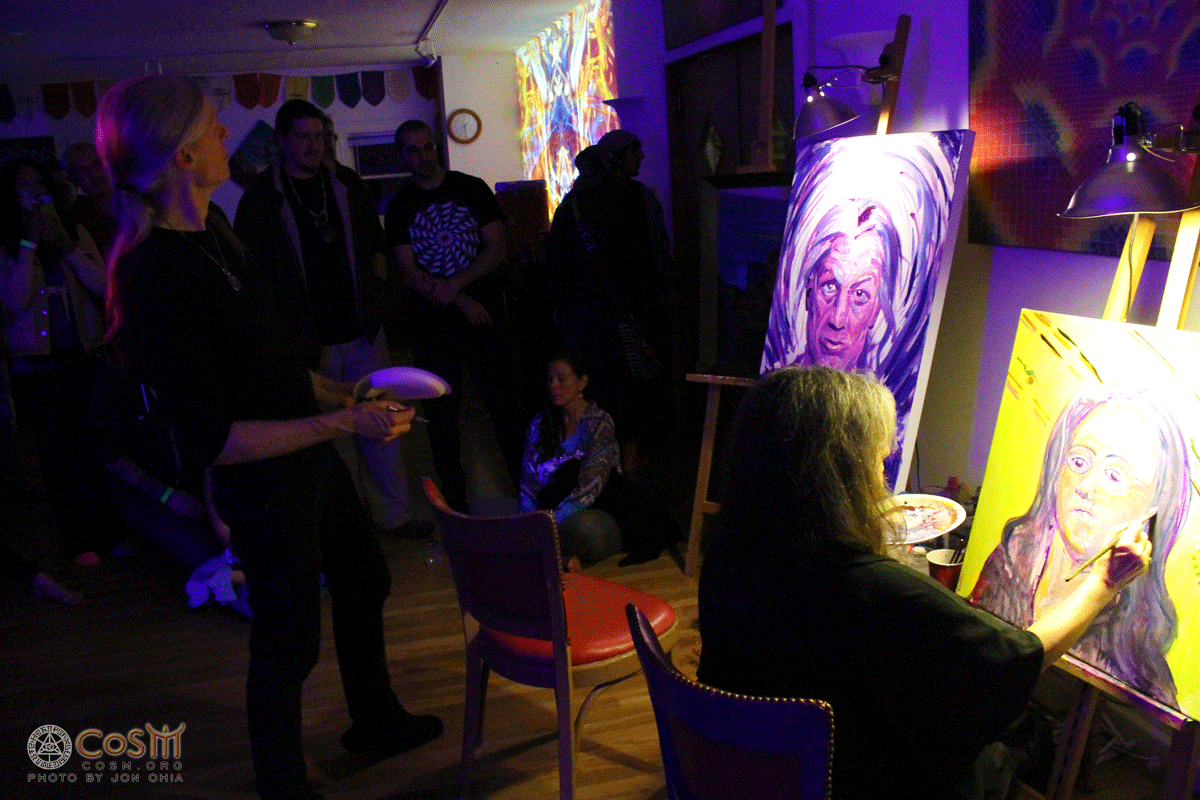 Allyson Grey paints a self portrait and Alex takes a step back from his to check out Johnathan Singer's light show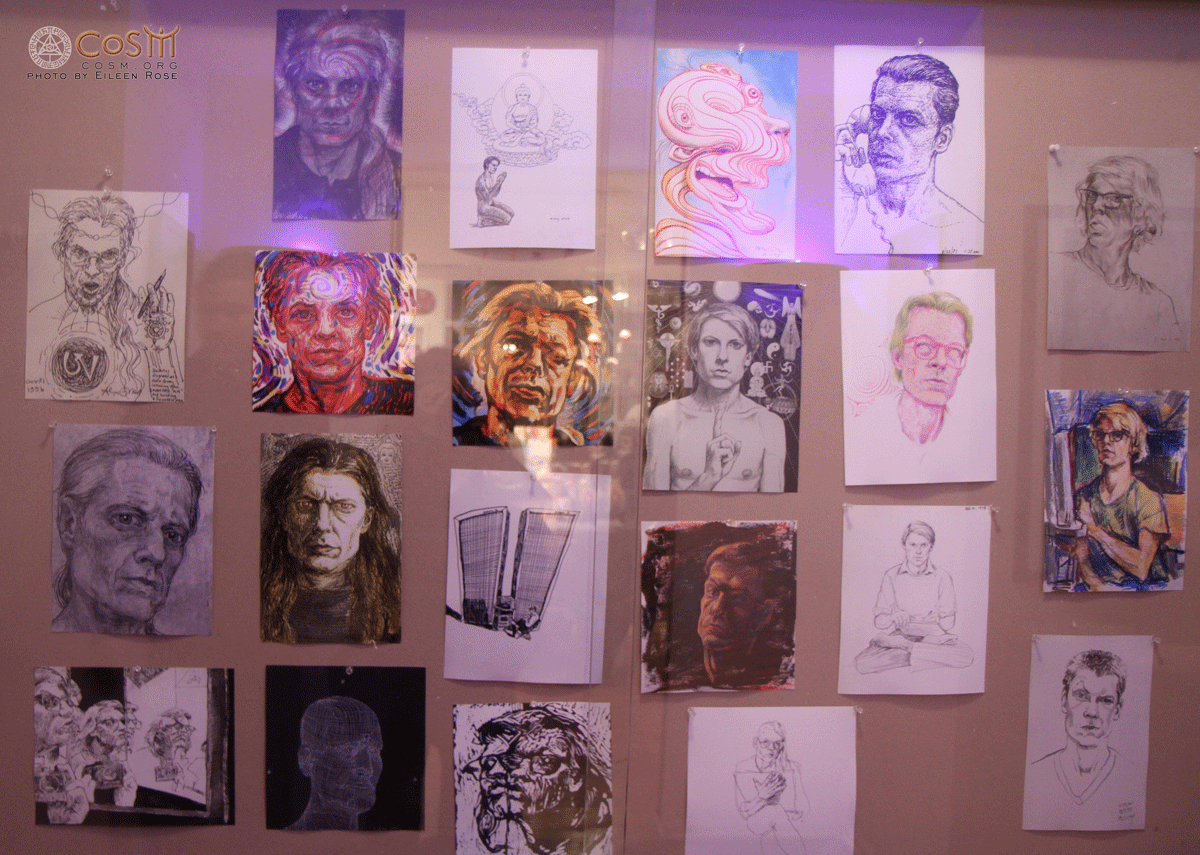 Rarely seen Alex Grey self portraits featured for decoration
Alex wishing on the flaming eye cake