Alex preparing the canvas
On Thursday September 20th, 2012 a historic artistic collaboration between 8 artists took place at the Highline Ballroom in New York City.  Members of San Francisco's Furtherrr Collective: Mars-1, Oliver Vernon and Damon Soule joined Vibrata Chromadoris and Alex & Allyson Grey in a painting collaboration. Amanda Sage and Randal Roberts also worked on their first painting collaboration together. Alex & Allyson opened the event with a presentation about CoSM and why Visionary Art matters. Following the presentation the painters got on the canvases backed by multiple musical performers throughout the night including Heyoka and Reality Engine. Johnathan Singer's psychedelic video projections mesmerized the audience. Alex & Allyson setup in the back and signed posters and books for a while to raise money for building Entheon - there was a steady line of people for close to 2 hours. The event was a great success and had a full house. Re:Creation from San Francisco came to Manhattan to produce a uniquely beautiful event.  The collaborative paintings were brought up to CoSM and the artists continued to work on the paintings at the equinox celebration that weekend.
Follow this link for an awesome recap video of the event: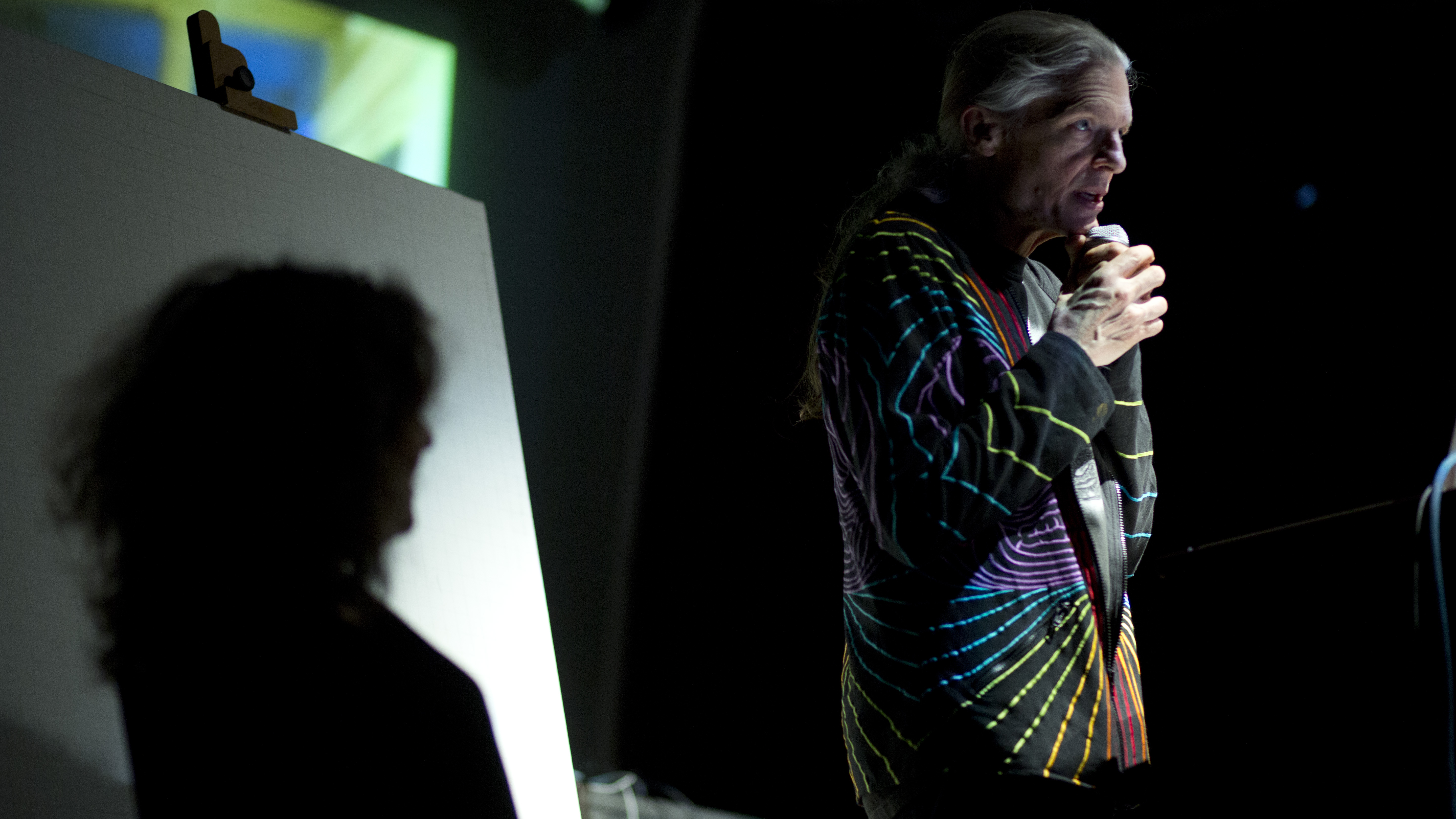 Allyson and Alex at the opening presentation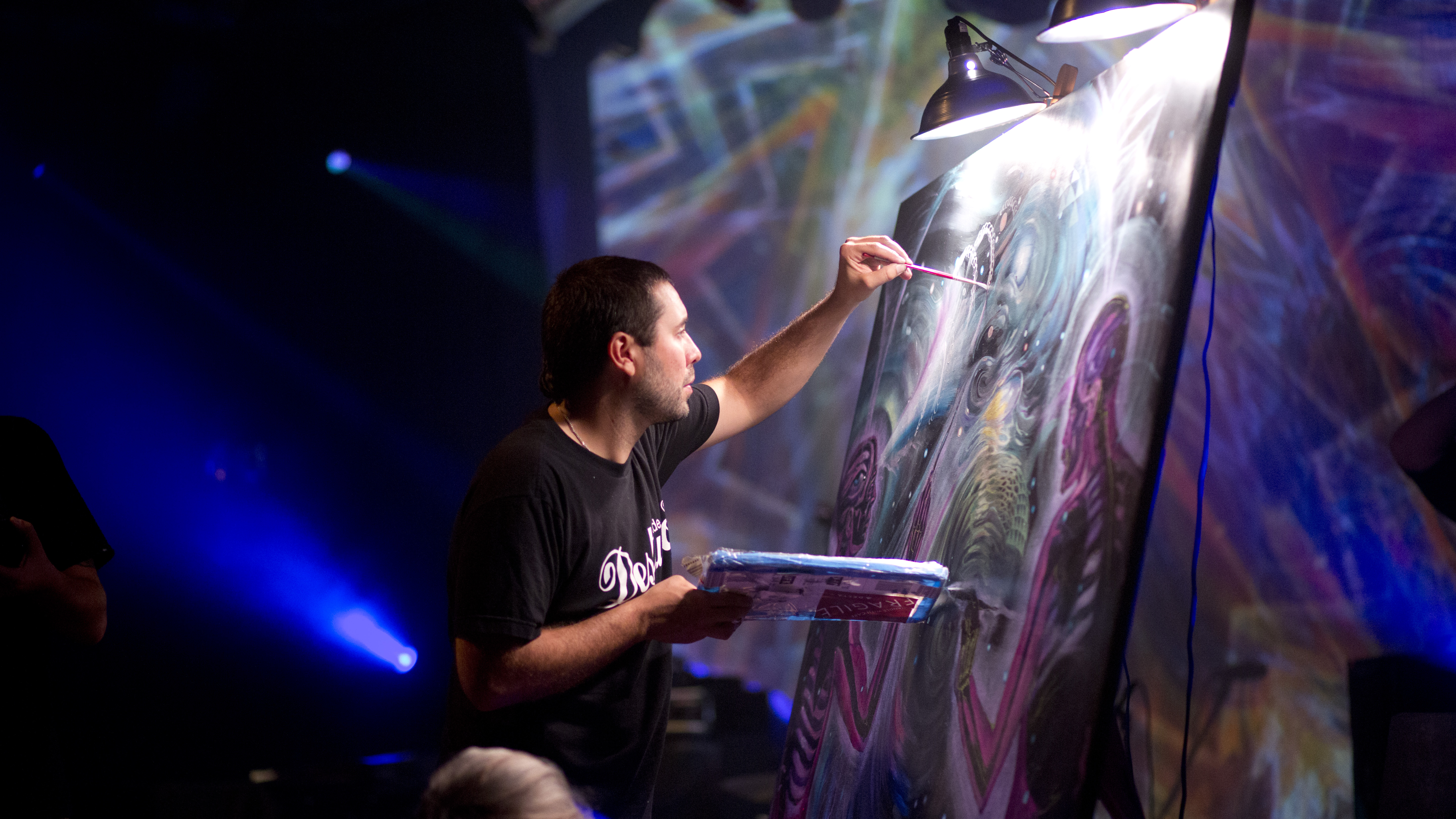 Mars-1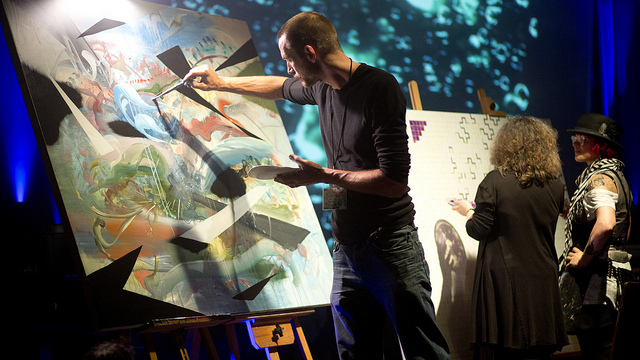 Oliver Vernon, Allyson Grey and Vibrata Chromadoris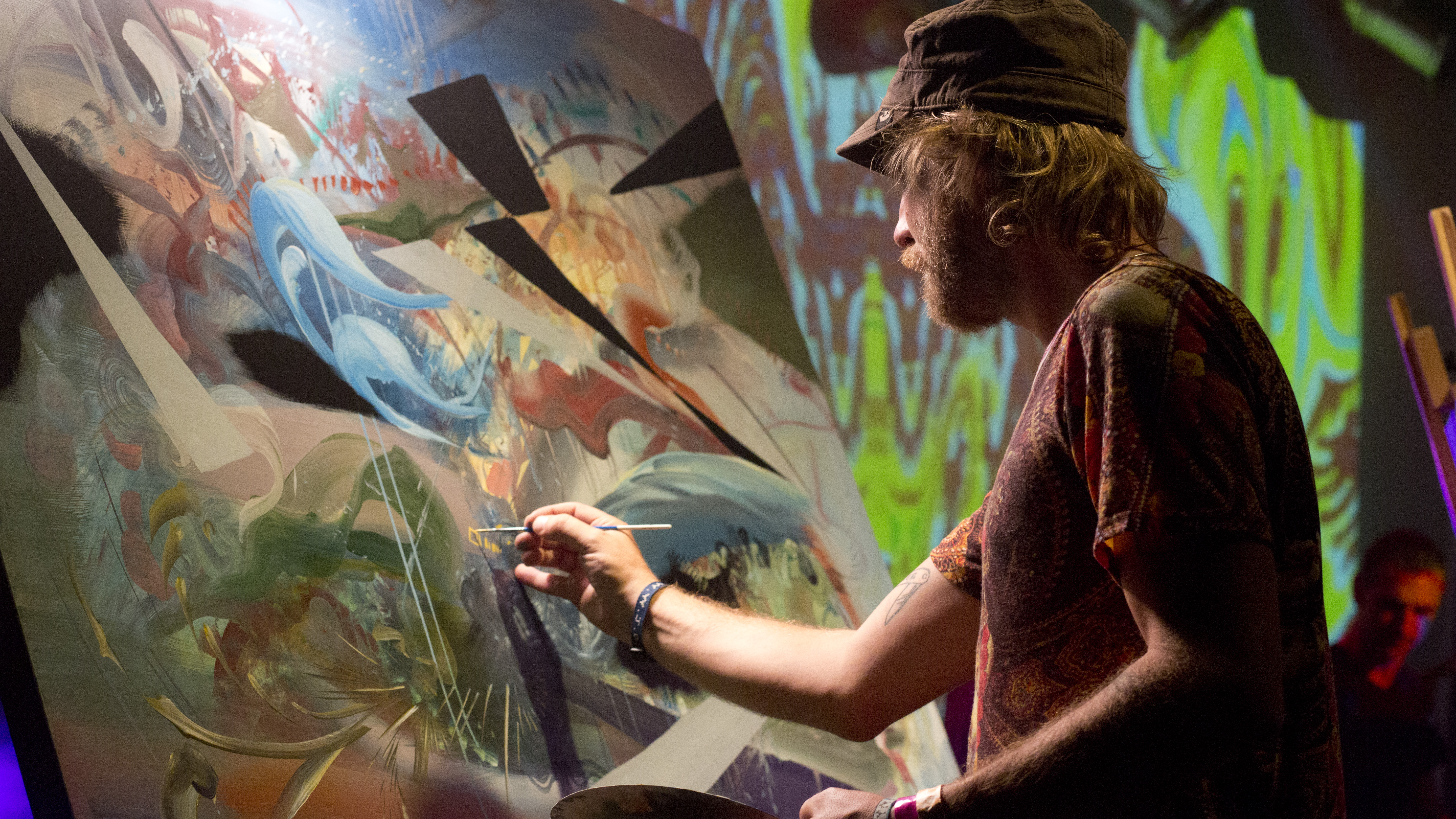 Damon Soule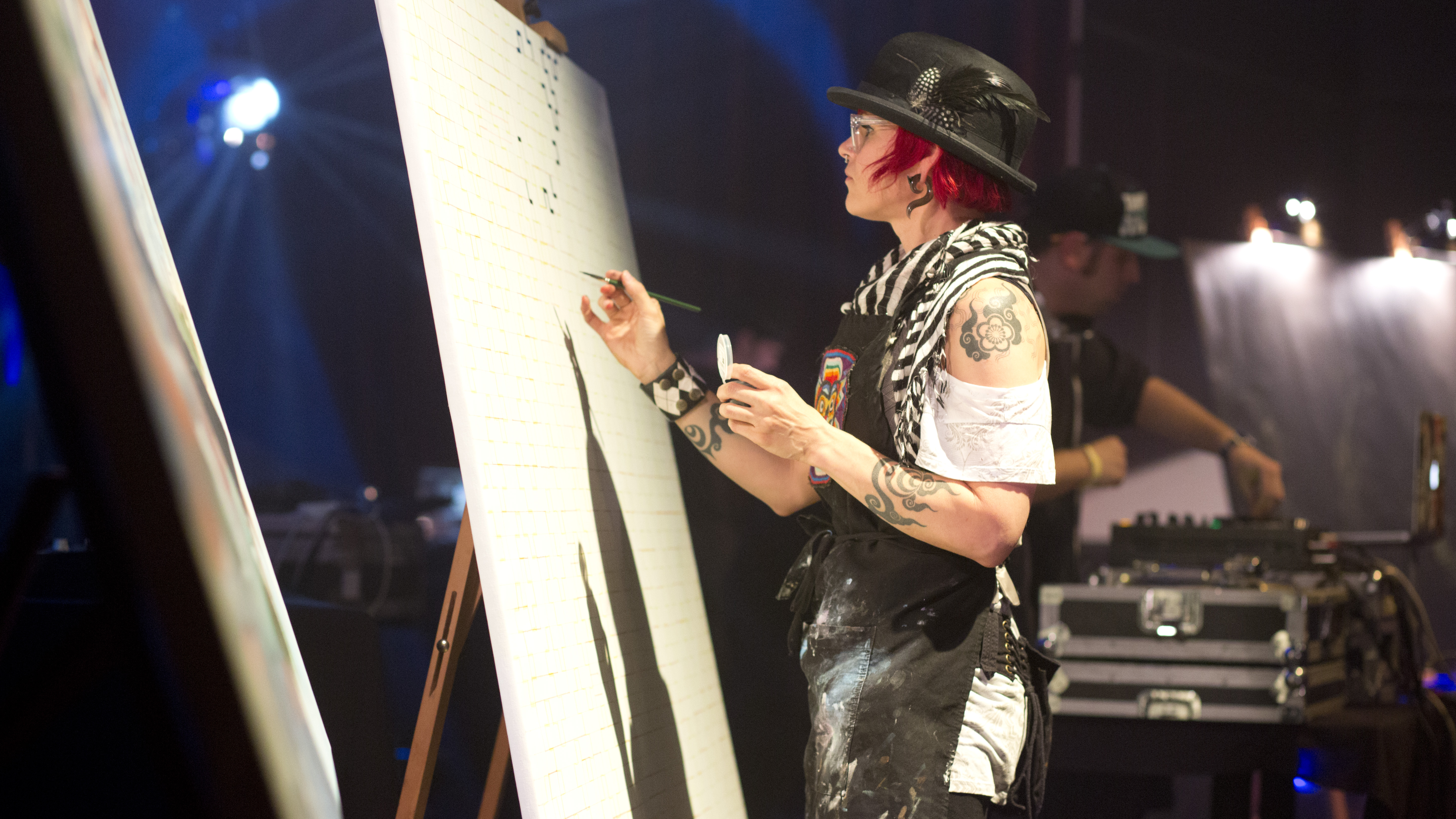 Vibrata painting

Allyson Grey painting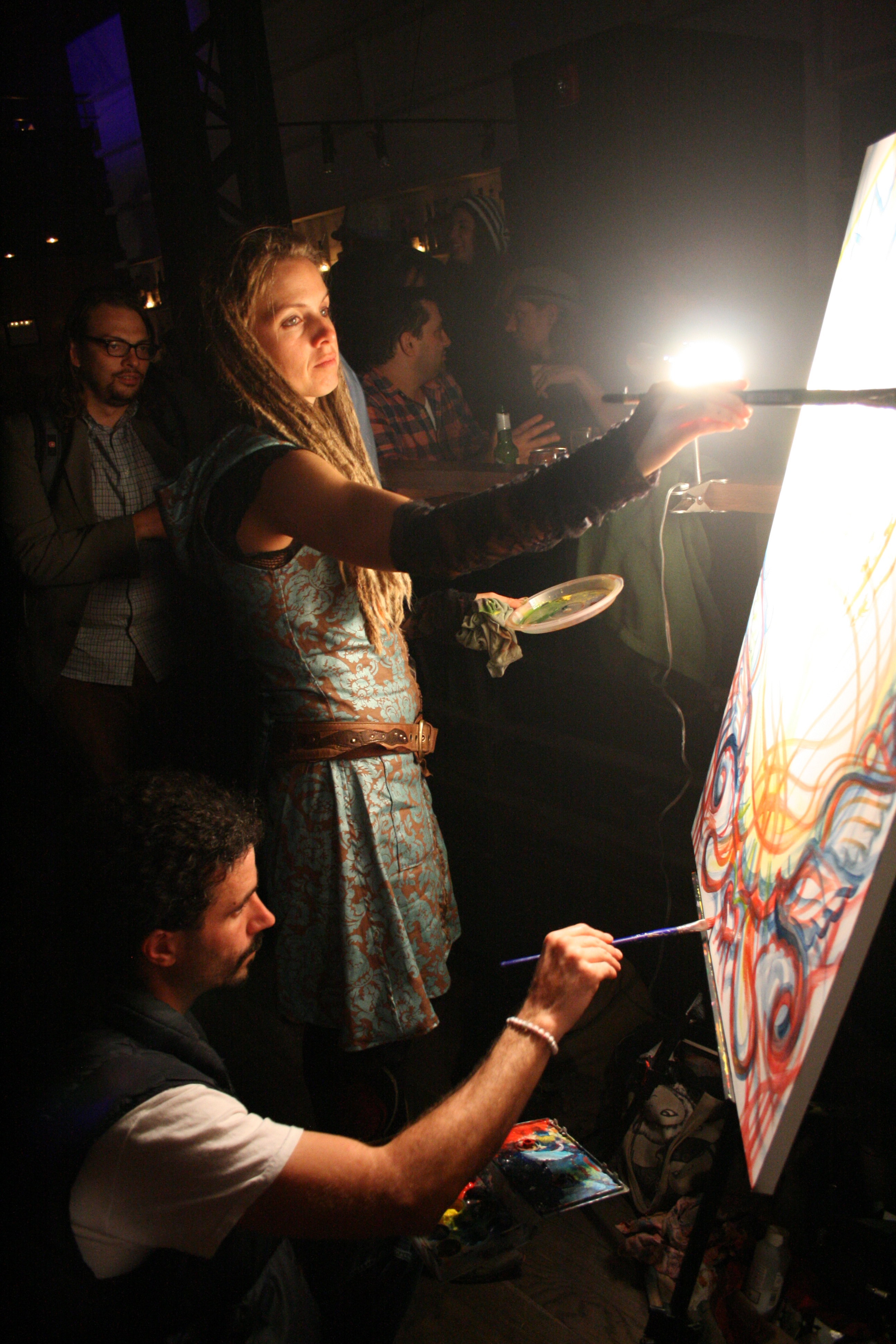 Randal Roberts and Amanda Sage collaborating for the first time
(photo by CoSM)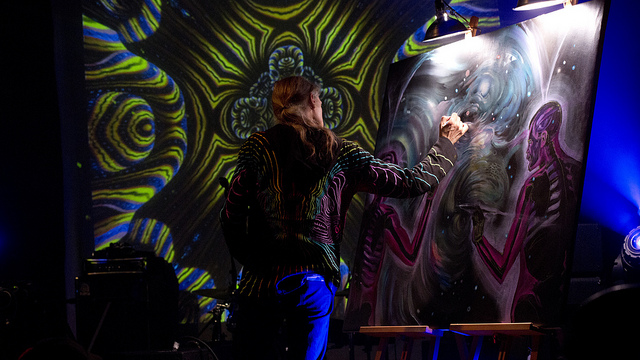 Alex Grey painting.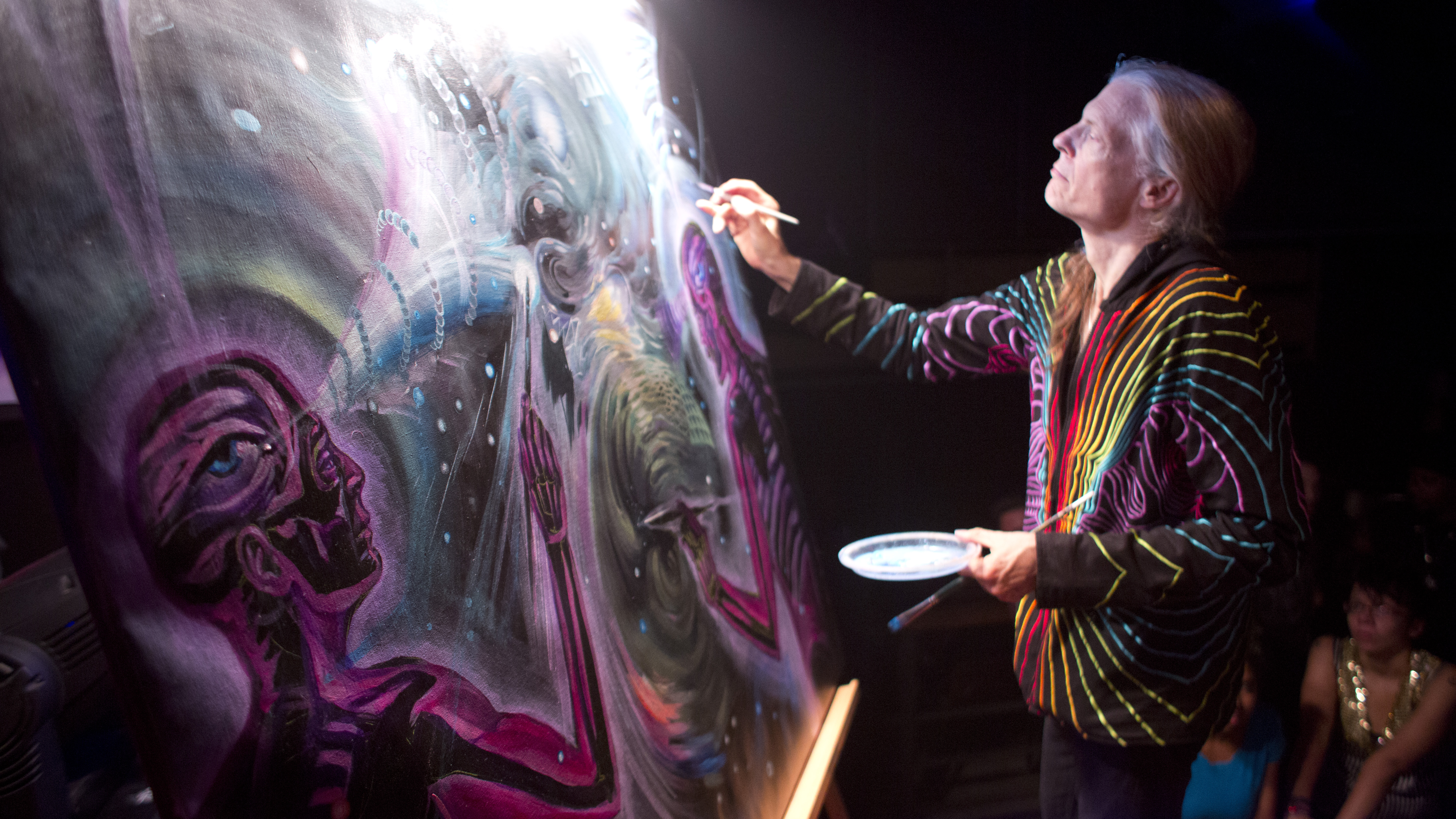 Photos by Colin Day