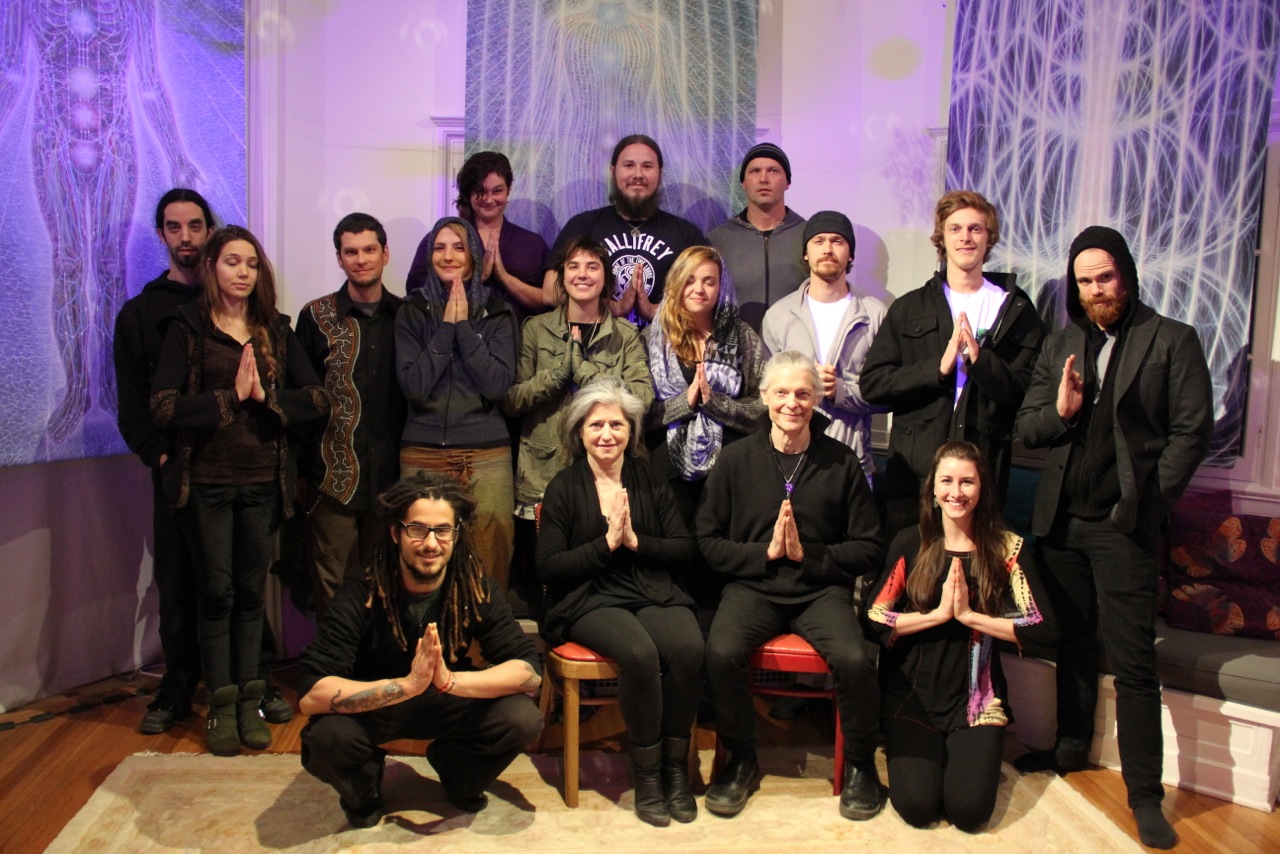 CoSM Staff:
Top Row (L to R): Jess Shada, Gordo "DJ Psylander" McPherson, Brian "Phantomime" James
Back Row (L to R): Jon Ohia, Joness Jones, Delvin Solkinson, Sofia Sano, Tess, Marissa Vetrano, Ivan Crockett, Louie Izzo, Eli Morgan
Across the Front: Ralphy Void, Allyson Grey, Alex Grey, Caren Charles
HOLIDAY GREETINGS!
Happy Return of the Light to the family of Light, humanity celebrating in unlimited ways with rituals from all traditions!  We send the love of our community to you and all of your communities.
Since Entheon, our Sanctuary of Visionary Art is now under construction we send our heart-felt appreciation to you for the gift of your support in helping CoSM to come this far, we honor you and send our blessings and Universal Mind Lattice light beams directly to every member of the global Love Tribe. Every year filled with learning and love. Here we come 2015!!
Check out the coverage of our epic Winter Solstice Celebration in Vice Magazine.
MERRY CHRISTMAS! - CoSM JOURNAL VOL. 8 - COMMUNITY - FREE PDF DOWNLOAD
Celebrating the spirit of the holydays, as a gift from CoSM to the World Community, the web edition of the 'Community' volume of CoSM journal of Visionary Culture is now being released. This historic volume includes Zen Roshi Joan Halifax, founder of Upaya Institute, Ken Wilber, Integral philosopher founder of Integral Institute, The Phantasten Museum in Austria, and The Women of Findhorn in Scottland. Its overflowing with art from Alex Grey, Allyson Grey, and Mars-1of North America
Juan Carlos Taminchi and David Hewson from South America, Romio Shrestha, renowned painter of Tibetan Buddhist thanka art, Adam Scott Miller painter, gallery founder and teacher of Australia.
Download and share this with your network :
We are joyed to be working on the new 'Divinity' volume of CoSM journal. Here is a unique opportunity to sponsor space to share your art, project, work or business. Contact 
[email protected]
 for more details.
Look forward to connecting with unlimited friends in infinite ways.
Love,
Alex & Allyson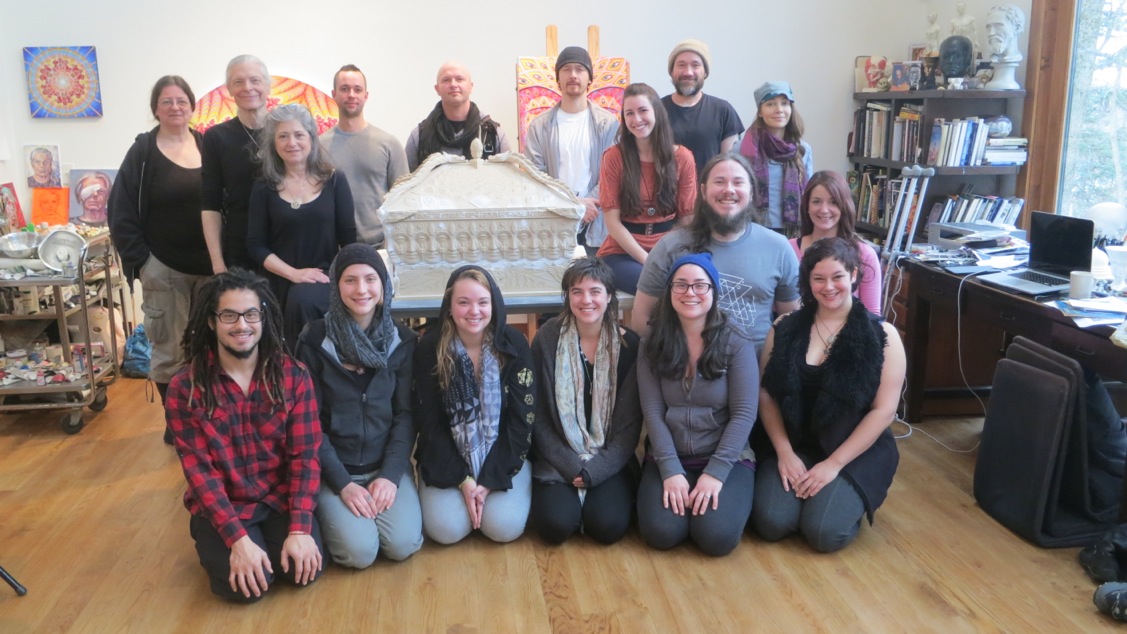 CoSM Staff:
Behind the Entheon model (left to right): Sharon Fulcher, Alex Grey, Allyson Grey, Matt Dudin, Brian James, Ivan Crockett, Caren Charles, Jeff Wilson, Joness Jones
Right of Entheon: Gordo "DJ Psylander" McPherson, Maggie Keller, Floor: Ralphy Void, Sofia Sano, Marissa Vetrano, Tess, Amanda Beame, Jess Shada